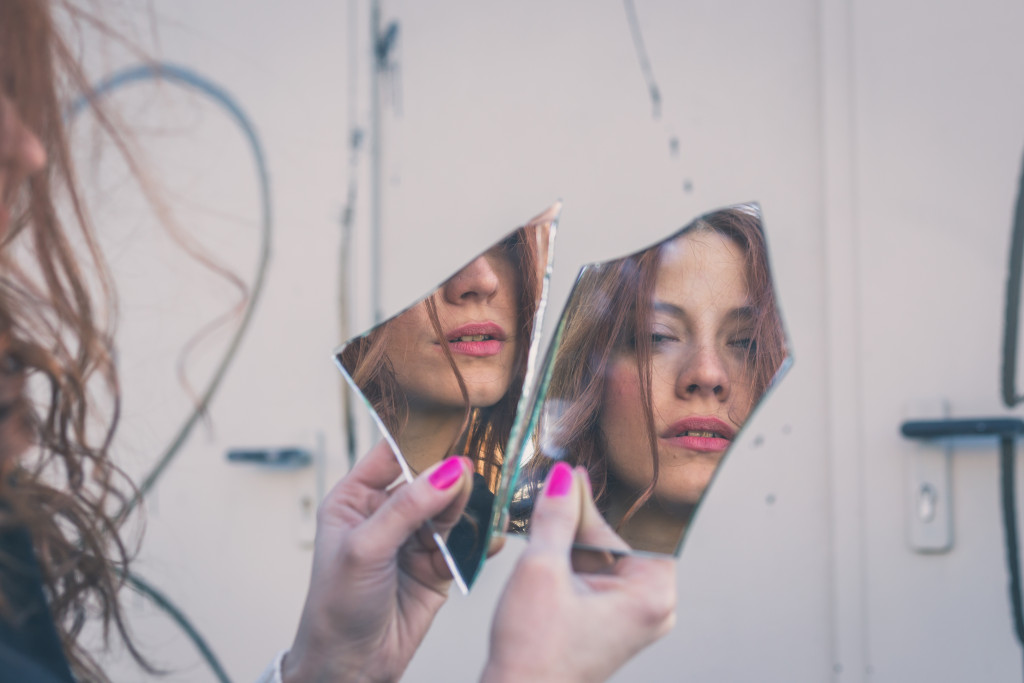 Here's a visualization exercise for you to try:
Close your eyes for a few moments, take a deep breath, and picture you as the most perfect version of yourself.
What kind of image does your mind conjure up? What do you look like? What are you wearing? How are you spending your time in your professional and personal life?
Take note of your feelings as you do this.
Which of the three category emotions do you experience as you visualize the "perfect you"?
Empowered/excited/energized
Neutral/hopeful
Anxious/hopeless/insecure
Your emotional reaction to the image that you see hints at your relationship to perfection.
Most people have a negative association with the idea of chasing perfection. However, I see the pursuit of perfection as a double-edged sword; i.e. its impact on our life depends on how we use it and, more importantly, our intentions.
If channeled in the right way, it can provide the fuel to propel us into taking focused action and eventually accomplishing great things. But if we aren't careful, we might push ourselves too hard to the point of burnout and feel worse about ourselves.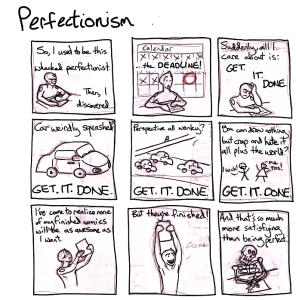 Nowadays, most people chase perfection to receive recognition and rewards. This comes as no surprise, given the increased competition in the workplace and other areas of life.
These higher standards are taking a significant toll on people on all levels – mentally, emotionally and spiritually. Stress is now a mainstay in the modern world.
Recently, the Regus Group commissioned a global survey that was conducted in 1,000 corporations in 15 countries. It was found that 6 in 10 workers experience workplace stress and it has considerably increased over the past two years.
This proves that the majority of adults in today's world are frazzled because of juggling multiple things in the hopes of becoming the perfect employee, lover, parent, friend, etc.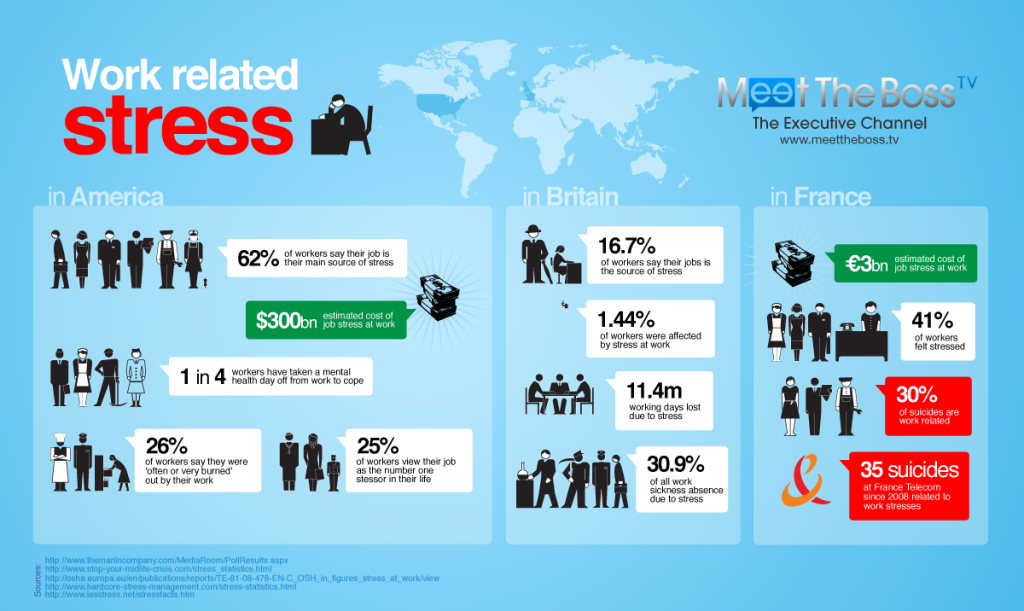 Like hamsters inside a running wheel, they keep going and going, until they get a wake-up call in the form of a serious illness or the loss of a relationship, or something else that shakes them up.
Clearly, there's an urgent need for balance and moderation, and I believe that the best way to obtain it is by asking ourselves these questions:
Where do we draw the line when it comes to our quest for perfection?
How can we reach our standards of perfection while respecting our body's need for rest and rejuvenation?
How can we can we pursue our idea of perfection from a place of love and self-acceptance?
I had to ask myself these very same questions at different points in my life. Like everyone else, I was bitten by the perfection bug and was relentless in everything that I was trying to succeed at in my life.
Whether it was pushing myself at the gym to look like a swimsuit model or enrolling myself in multiple courses and workshops to become a more credible coach – no matter how hard I worked, I never felt like it was good enough. Needless to say, I was frustrated and always felt inadequate deep down inside.
It was not until I reached a point of exhaustion, did the Universe deliver the wisdom that I needed. It came in the form of spiritual teachings from pioneers in the field, such as Dr. Wayne Dyer and, recently, Brene Brown. With this knowledge, I was able to begin the healing process and gradually accept my imperfections.
It also piqued my curiosity to learn more about how chasing perfection affects a person's self-worth. The more I learn about it in my research and see it in my coaching clients, the more I'm convinced of it's negative impact on our psyche.
Here are two main causes behind an unhealthy need for perfection:
Cause #1: The fear of not being good enough to be loved or accepted by others.
The best way to handle this fear is by genuinely believing that we are whole and complete from within. We can do this by reprogramming our negative thinking and dealing with the critical voices that tell us that we aren't good enough. I have written in more detail on how to achieve this in this post.
Cause #2: A lack of clarity around goals
Perfection is a vague concept and cannot be used as a barometer to measure our efforts. What we need to do instead is create clear and specific targets. For example, if you would like to get the perfect body, specify what that means to you: is it to be able to fit into a size 4 pair of jeans? Or having the strength and endurance to run a 10k marathon?
Setting measurable goals will make success more attainable. Every time we progress towards our goals, we feel a sense of accomplishment and experience a boost of confidence. In aiming for progress, we feel better about where we're heading.
If you think about it, everything that exists in nature has flaws and imperfections, yet every life form finds a way to flourish in a purposeful way.
The penguin does not complain about its inability to fly; instead, it uses its streamline body and webbed feet to swim and search for fish.
The cactus plant doesn't complain about its lack of leaves; instead, it uses its wide roots to pull water from deep beneath the surface of the dry and parched desert.
The spider does not complain about its size; instead, it uses its strength of spinning intricate cobwebs to catch prey 5 times its size.
If you look at yourself with a similar sense of loving acceptance, you too will be able to see the perfection in what you consider to be your imperfections.
All my best on your journey,
Seline


Question for you: How do you feel when you think about the changes that you would like to make about yourself and your life? If accepting your imperfections are a challenge for you, what are some steps that you can take to begin making peace with them?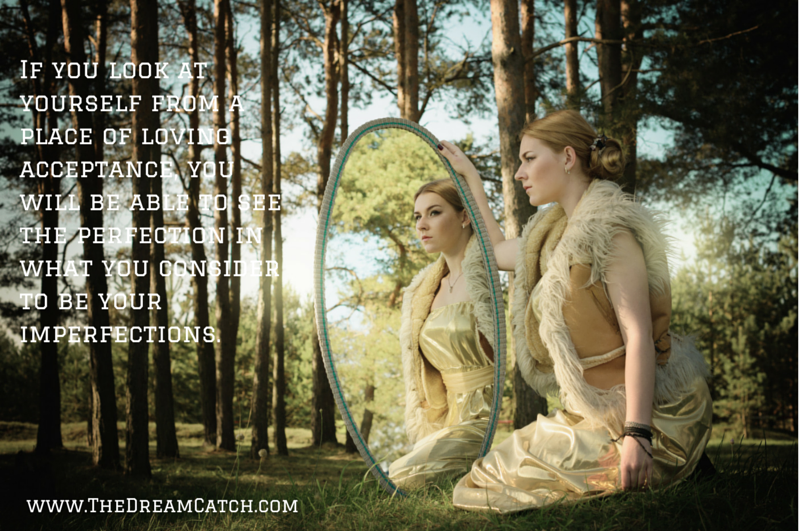 Did you like this post? Sign up below and I'll send you more awesome posts like this every week.