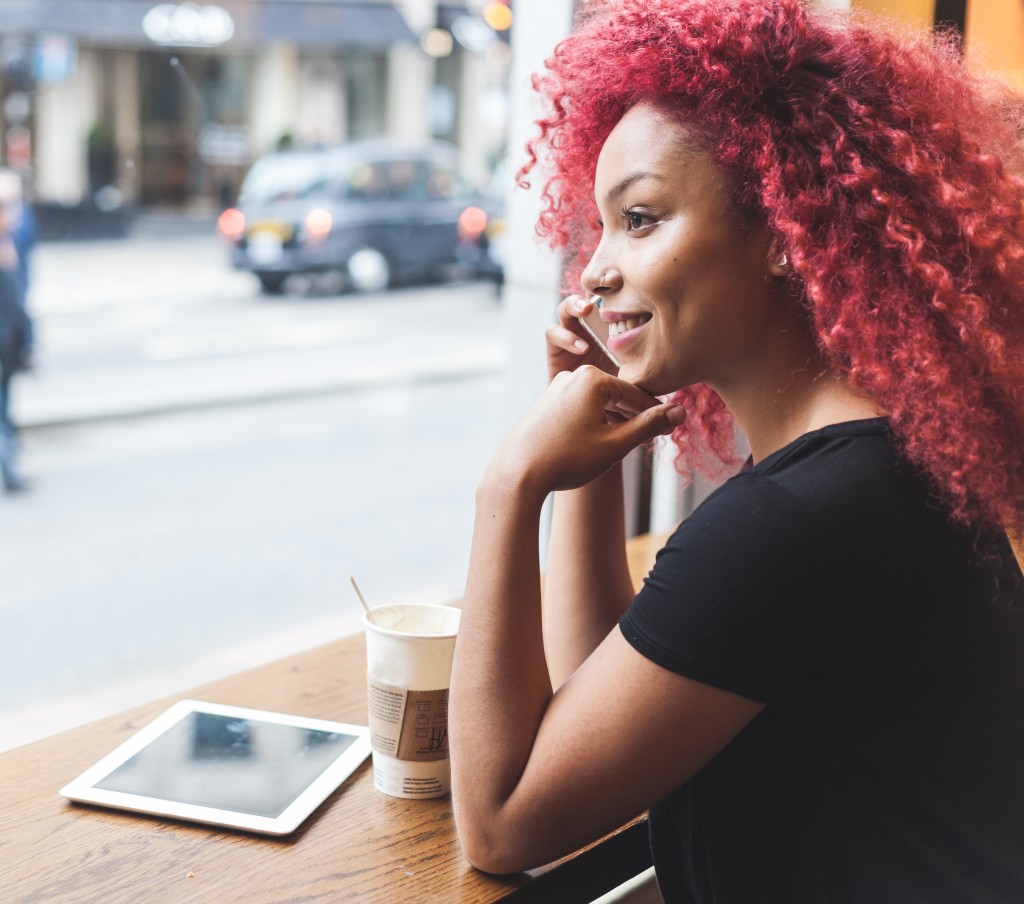 When people think of the word "leader", they see images of kings, presidents, CEOs, and other authoritative figures in the social system. They assume that if they don't have one of these leadership roles, they are followers by default.
But what if I told you that you are a leader, regardless of which roles you play in your career, family and social life? Well, you are a leader – a leader in your own life.
As a female, born and raised in a collectivistic culture, I grew up hearing subtle messages insinuating that women were essentially subordinates in our community. Even though my relatively open-minded family did not require me to emulate these notions, I was still aware of the existence of these cultural mores.
Yet other more traditional families expected girls to adhere to the rules that were postulated. These women are obliged to fulfill the duties of a daughter, and then a wife, once she is married. This arrangement inevitably stifles the growth of her individuality and represses her personal expression.
Only until recently, this was a way of life that remained unquestioned for centuries. Even in today's modern world, there are a significantly large percentage of families that hold onto these customs as a way to control and manipulate their progeny. In fact, I have witnessed it right in my own backyard.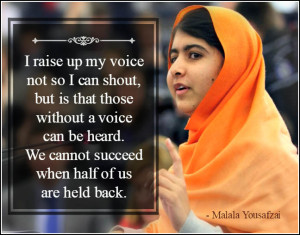 A few years ago, I had a second cousin who was forced into having an arranged marriage to a man from a very wealthy lineage. Her family thought that they had struck gold, and reveled in the idea of joining forces with affluent in-laws. My cousin was cornered – she knew that she had little say in the matter.
Upon hearing about this setup, I desperately tried to drum some sense into her to make her see what she was getting herself into. But I could see that it was too late. She had already been brainwashed into a state of submissiveness and obedience by her family ever since she was a young girl.
She had no desire to rebel because she had been groomed for this arrangement throughout her life. After all those years of conditioning, the leader within my cousin had been squashed. Her inner light had been dimmed and she had no spark left to create a life that she could call her own.
Now I'm in no way questioning the sanctity of these traditions. After all, everyone is free to live in whatever way they deem right for them. What really bothers me about it is the detrimental impact these customs have on a woman's self-confidence and her chances of experiencing joy in her life.
I believe that if any person is stripped of their right to express their potential and follow their dreams, they are reduced to being mere zombies! It pained me to see my cousin let go of all her dreams and ambitions because she chose a sacrificial path.
The world will never get to experience her natural gifts because she was deprived of the chance to explore her capabilities. And this is why I believe we all should strive to become leaders in our life – so that we can become the most exalted version of ourselves and then share our offerings with the world.
Assuming a leadership role in our life requires that we remain true to ourselves by staying in integrity with our hopes and vision no matter how oppressive our circumstances get. We have one life to live and it is our responsibility to make it as exciting, purposeful and meaningful as possible.
Even if we aren't satisfied with the outcomes from our actions, we'll find it a lot easier to accept because we know that it's part of our learning process, which will take us closer to what we desire. We will feel liberated simply knowing that the power to change direction lies in our own hands.
You can tap into your inner leader by taking charge of your life and making empowering choices that lead you to your highest potential. Here are a few guidelines on how you can begin doing that:
Have a clear vision and purpose for your life: As a leader, it is imperative to have a vision and purpose for your life. A vision will guide you towards making the right choices and your purpose will give you the reason why it's important to chase that vision. Both go hand in hand and are equally important in inspiring you and giving your life a deeper meaning. Without a clear vision for your life, you could easily be manipulated by other people who'll try overlaying your plans with their agenda.
Become solution-oriented: A true leader always acknowledges their role in creating the results that they experience in life. They don't waste their time on the blame game (even if other people were partially responsible), or indulging in victim mentality. They are quick to re-orient themselves, finding a solution to the problem, and taking the necessary steps for damage control, before swiftly moving ahead.
Manage your life responsibly: A true leader takes responsibility for every choice that he or she makes. Their decisions are made from a place of deep self-awareness and knowledge of what does and does not feel right for them. They are independent and seldom rely on others to meet their needs, and if they do form alliances with others, it is based on mutual respect and equality. They are also always on the lookout for opportunities to further their progress.
Make your voice heard: It's important to have a voice and something that you stand for. Every leader has something that they passionately believe in and would like to express to the world. Nowadays, it is easy to share your ideas with others – you can express them through event speeches or a YouTube channel, you can write books or start a blog, and you can even start your own campaign. Finding an outlet will allow your creative juices to flow and provide a way to make a difference in the world.
Get feedback from others: Becoming a leader in your life does not mean that you completely shut yourself off from getting advice of others. It's important to maintain a sense of humility and openness when learning from others who have more experience and expertise than you do in certain topics. Take in all the information from others and then internally process it before making an independent decision based on what feels right to you.
I often compare life to a long voyage across a beautiful and expansive ocean. We're like travelers on a boat, traversing this ocean, being guided by our North Star, in the hopes of reaching our destination.
Leadership is what will provide us with the sails that will catch the winds of the oceans and take us towards our vision. Without our leadership skills, we could be floating aimlessly in the ocean of life.
So hoist your sales and get ready to embark on the next phase of your magnificent adventure!
All my best on your journey,
Seline


Question for you: Do you think that you are currently being a leader in your life? What can you do to be a leader in your life?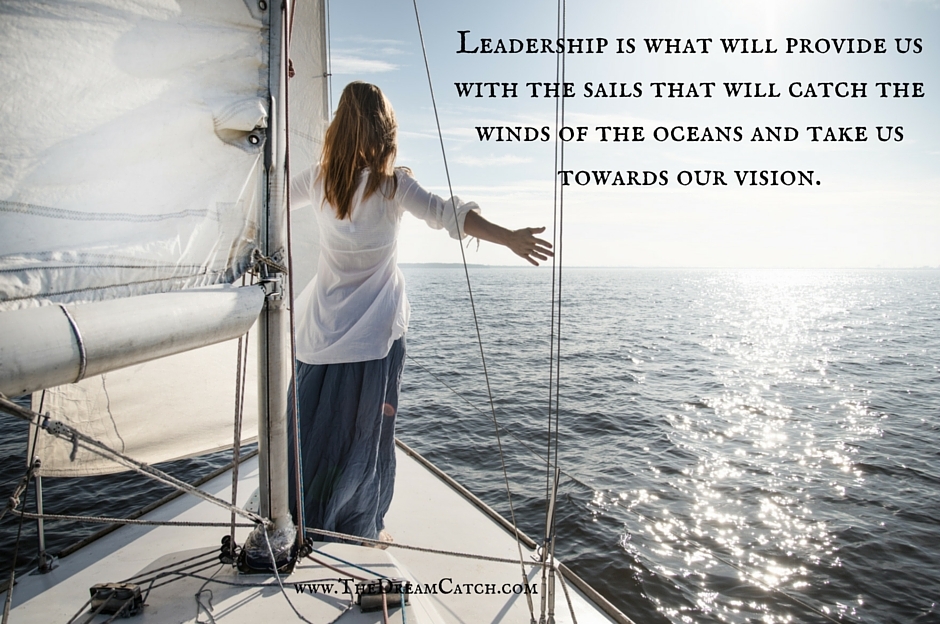 Did you like this post? Sign up below and I'll send you more awesome posts like this every week.