There's nothing more exciting for me than connecting with different people from all over the world. My virtual doors are wide open to receive your comments, thoughts, feedback and ideas.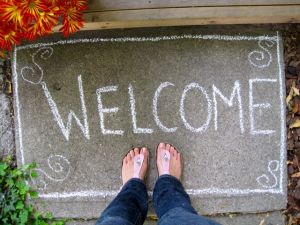 Join my Dream Team on Facebook– be part of a growing and dynamic community.
You can also Tweet me with your thoughts and insights on Twitter.
If you love the visual appeal of Pinterest, that's another great place where we can exchange ideas (and pins!) You can also follow me on Instagram.
Or we can always connect the old-fashion way: e-mail me.
On coaching inquiries-  I am not offering private coaching services at the moment but might open slots in the future.
On publication/interview inquiries- I enjoy writing for other publications and doing interviews as well. If you feel that I could add value to your community, feel free to drop me a line.
(View my past articles and press coverage)
On advertising- I'm selective about the promotional materials I post on my blog and e-newsletter as I only share quality products and services to my readers and social media followers. You can find more details here.
On guest bloggers- I do not accept guests posts but I do feature hyperlinks and offer other collaborative opportunities. Click here to learn more.