There's nothing more exciting for me than meeting and connecting with different people from all over the world. So please know that my virtual doors are wide open to receive your comments, thoughts, feedback and ideas…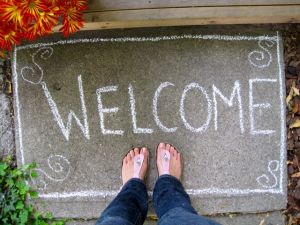 Join my Dream Team on Facebook– be part of a growing dynamic and high energy community.
You can also Tweet me with your thoughts and insights on Twitter.
If you love the visual appeal of Pinterest, that's another great place where we can exchange ideas (and pins!)
On coaching enquiries-  I now offer private coaching services. Please click on this link to learn more about the program.
On publication/interview enquiries- I love writing for other websites and doing interviews as well. If you feel that our values and areas of focus are a good fit, feel free to contact me by all means!
On advertising- I'm picky about the promotional materials I post on my blog and e-newsletter as I would only like to expose my readers to quality products and services which I feel would truly benefit them. With that being said, you can write me about your offerings at seline@thedreamcatch.com
On guest bloggers- I'm not currently accepting guest blogs posts on The Dream Catcher but it's something I might consider in the future. Watch this space.