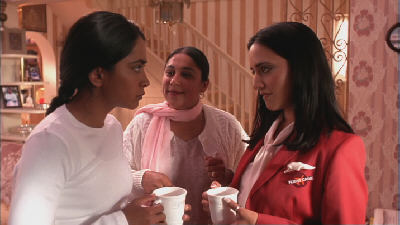 One of the most challenging questions that I am often asked is "Where are you from?"
My usual response is "Do you want the short or the long version?"
The reason I find it challenging is because I consider myself a global citizen, i.e. I don't lean towards a particular culture and my sense of identity does not come from my ethnic background, color or where I live. Neither do I allow my choices to be bound by specific traditions or cultural mores.
I certainly believe that having a sense of loyalty and affiliation towards a culture and a sense of belonging that comes from being part of a community has a lot of advantages. It provides a sense of security, familiarity, comfort, camaraderie, and a lot of other positive emotions that are pivotal to our needs.
The problem arises when we allow any expectations of our culture and our family to dictate how we should and should not live our lives.  This may happen with or without our knowledge, depending on how self-aware we are.
It is so easy to absorb and accept "rules" and the "right ways" of doing things, especially when we have not been taught how to engage in critical, objective, and intellectual thought. This is one of the main reasons why education for women is not encouraged in a lot of male-dominated societies in the world.
Even outside of these communities, I'm surprised by the number of people who simply "inherit" the values and ways of living passed on to them without even questioning whether it is something that they believe in, and if fits into the big picture of their life.
I have often seen girls, particularly in the Asian traditions, brainwashed from an early age that settling down and having children is something that needs to happen in their lives, and a goal that they need to work towards. Professional dreams take a backseat after a certain point and priority should be given towards marital and maternal responsibilities. Unfortunately that is often the yardstick used to measure her success.
Men are also subject to familial pressure and it usually centers around career and money. Perhaps a lot of them were discouraged from pursuing "risky" careers in sports or creative fields in favor of "safer" careers such as a doctor, lawyer or engineer. Many men are also taught to not express their emotions and to always appear strong and that they have it all together. Any signs of vulnerability and displays of emotions will strip them of their masculinity.
What I wish more people would realize how the rigid systems created by unreasonable family and cultural expectations can undermine their abilities and prevent them from reaching their highest potential.
The only limitations you can put on yourself are the ones you choose to believe. And a lot of people limit themselves because of the fear of not meeting the beliefs and expectations of their family and culture.
So if you find yourself in a precarious situation where you are caught between pursuing your personal ambitions and meeting expectations of your family/culture, here are some steps you can take to improve the situation:
Always stay engaged in the process of self discovery and learning: Educate yourself by reading books, taking assessments and experimenting with new experiences to see what really works for you. In this way you train your mind to engage in the critical thought process and build your self-awareness.
Travel and meet people from different cultures and backgrounds: Broaden your horizons through travel and meeting people outside your usual circle. This will help you gain different perspectives of the world and the people in it.
Choose the values and practices that work for you: Make a list of values and traditions from your family/culture that you do resonate with and would like to incorporate in your life. Also make a list of the beliefs and traditions that you would prefer to do away with and own the choice you have made.
Have an honest conversation with your family: If your family is imposing their beliefs on you, you need to have an open conversation about where you stand. As you do this, ensure that you come from a place of truth, love, and strength. If they support your new way of living/being, you can reach an understanding, but if they don't, you might need to consider building some healthy boundaries.
Find a group or community who can support you: If you feel like a lone ranger in your quest to make your dreams a reality, you can always reach out to people outside your immediate circle to provide you with the support and resources you need. There are countless support groups (online and offline), mentors and coaches who can help you in this process.
Ultimately what's important is that you live a life that is a reflection of your authentic self and what you stand for. You are a unique spirit, with unique talents and tremendous potential which only YOU can express.
This quote perfectly summarizes the overall message: "Don't let where you came from dictate who are, but let it be part of who you become."-Robert Renteria
All my best on your journey,
Seline

Question for you: Does your family inspire and support your dreams? If not, what can you do to keep your dreams alive and manage your relationship with your family members?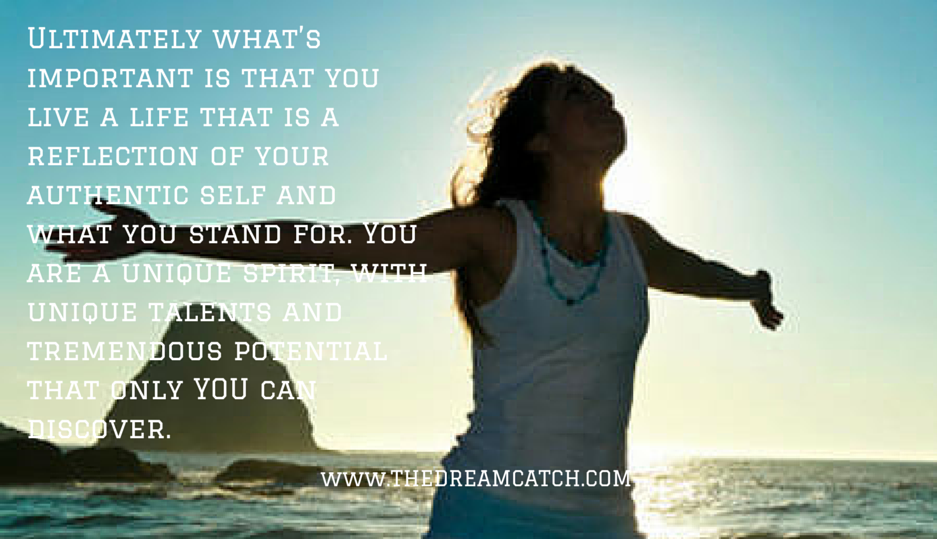 Did you like this post? Sign up below and I'll send you more awesome posts like this every week.