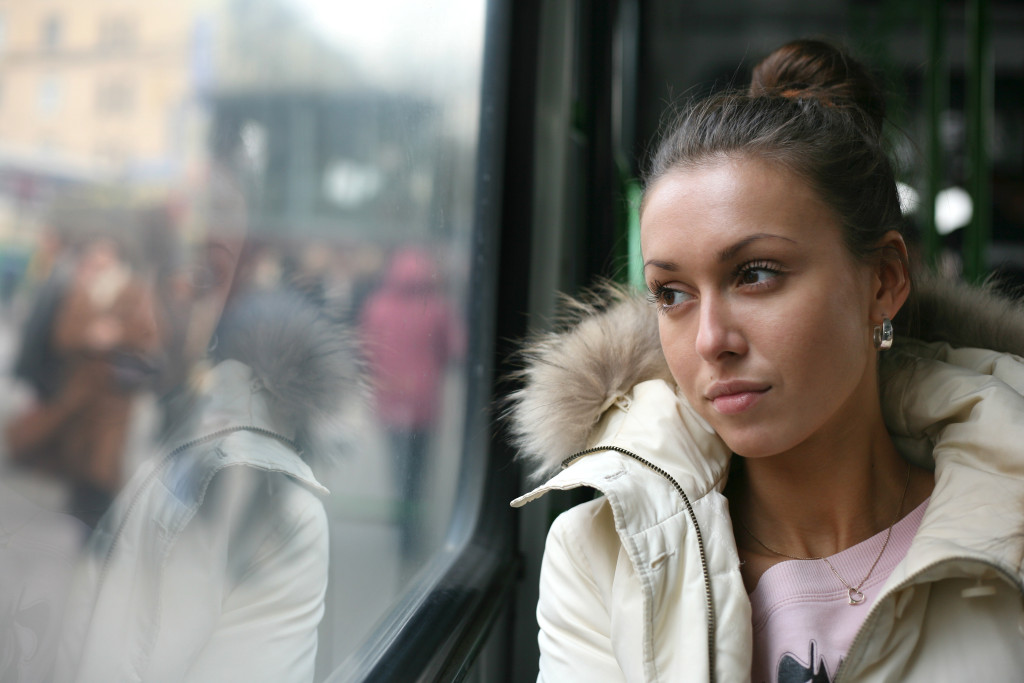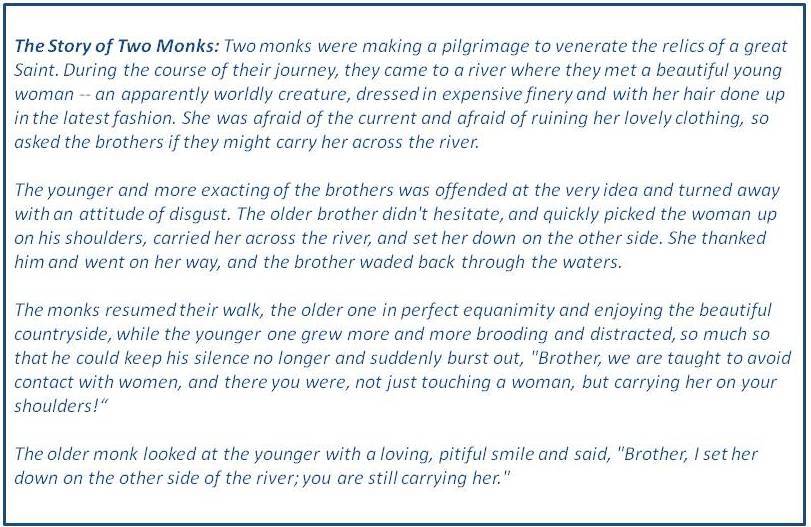 The story of the two monks is one my favorites because of how it vividly captures the essence of what it means to hold on to the past, far longer than necessary.
How many of us are guilty of hanging onto relationships, material possessions, and outdated ways of thinking that drain our energy? How many of us believe in the false notion that we won't be happy if we do let go?
Romantic notions cause us to lament over loss and engage in unhealthy patterns of self-pity and victim mentality. This significantly reduces our chances of ever making peace with the past and moving on.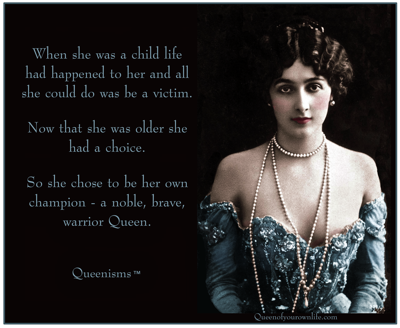 I've believe that leaving the past behind is a challenge for many of us because, in a strange way, it's tied to our instinctual fear of death. The finality of an ending can be scary and painful. Not knowing what lies ahead causes uncomfortable feelings of uncertainty and a loss of control.
What many people fail to realize is that the cycle of life, death and transitions is a natural process; every entity that exists must pass through it. We see this happen everywhere in nature and in the cosmos.
A caterpillar must "die" before it can transform into a butterfly. Even a bright and mighty star eventually "dies" before it disintegrates into pieces that form the components of another new celestial object.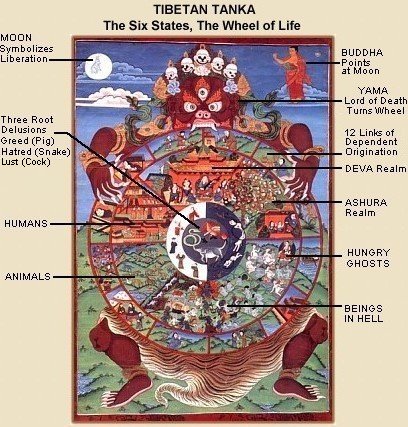 Our ancestors had an easier time accepting these cycles because of their strong connection to the natural world and the spiritual realm.
Ancient cultures such as the Egyptians had a deep respect for the dead and believed that it was only the beginning of another chapter in a person's life. They engaged in elaborate ceremonial rituals with the intention of preparing the deceased for the after-life.
What if we could approach the "deaths" and endings that occur in our life with the same kind of acceptance and positive expectations? If we did, we would find it much easier to deal with the shifts that occur throughout our life.
The truth is that none of the losses that we experience, no matter how devastating it may seem in the moment, can take away our life force and our purpose for living. As long as we are alive, we have another chance to create meaning in our life and in the lives of others.
There is a part of us that is eternal and unbreakable, and that's our soul. If we can identify with this part of our being instead of the attachments and superficial labels that usually define us, we'll see loss as nothing but an opportunity for growth and to rise above difficulties.
Does this mean that we take on a casual approach towards the departure of the things and people that are dear to us? Absolutely not. We have to take the time to process any feelings associated with our loss and pay due respect to whatever has gone away from our life.
The problem occurs when we get stuck in grief and we allow it permeate our present situation in an unhealthy way. When we make it part of our identity and our story, we are harming ourselves and we block abundance and joy from entering our life.
Yet having experienced a significant loss myself, I'm deeply aware of how difficult the process of moving on can be, especially on an emotional level. If we've invested a lot of time and heart into something (or someone), it can be a struggle to give up hope on what could have been.
It's essential that we give ourselves enough time for the new reality to sink in and for our pain to heal before transitioning into the next phase. This is an organic process with no predictable timeline, but it can be deeply enlightening if we keep our minds and hearts open.
If you're someone who's finding it difficult to let go of the past, here are some steps that you can take to begin walking down the path towards a steady recovery:
1. Process your feelings: When releasing strong emotional attachments, give yourself time to process your emotions, in a healthy way. There are many ways that you can choose to do this: write in a journal, read and seek information that can give you perspective, or speak to a trusted friend, therapist or coach.
2. Learn from the past: After lightening up your emotional load, you'll find it easier to look at your situation objectively and understand its significance in your life. Everything happens for a reason and any experience of loss can teach you something and make you stronger. Try to look for lessons and wisdom in your experience and how you can use it to help others.
3. Shift your focus towards the future: Once your emotions are stable and you have picked up the wisdom from your experience, you'll be ready to shift your focus towards the future. You're now in the right state to tap into an abundance of new opportunities and re-build your vision for the future.
4. Ride out the initial discomfort: Starting a new phase in your life, can come with some initial discomfort. For example, if you're fresh out of a relationship, it will take time for you to get used to being single again. Don't let this temporary uneasiness get to you. Stick with it and realize that it will get easier with time.
5. Make lifestyle shifts and changes: This may sound strange but, sometimes, making symbolic changes in your life can help in the transition process. It can range from something as subtle as changing your hairstyle to something as drastic as moving to another country. Do whatever it takes to put you into a mindset that's ready for a new chapter in your life.
Ultimately, what matters most, when it comes to letting go of the past, is that we continue to hold on to our faith for a better tomorrow. Faith, as the Indian poet, Rabindranath Tagore, famously said, is "the bird that sings when the dawn is still dark".
When we have faith, we channel the power and grace of that little bird that sings in the dark, so that we can rise above the clouds and fly towards the new horizon.
All my best on your journey,
Seline

Question for you: Is there something from your past that you need to resolve? What steps will you take to stop the past from holding you back so that you can move forward with your dreams?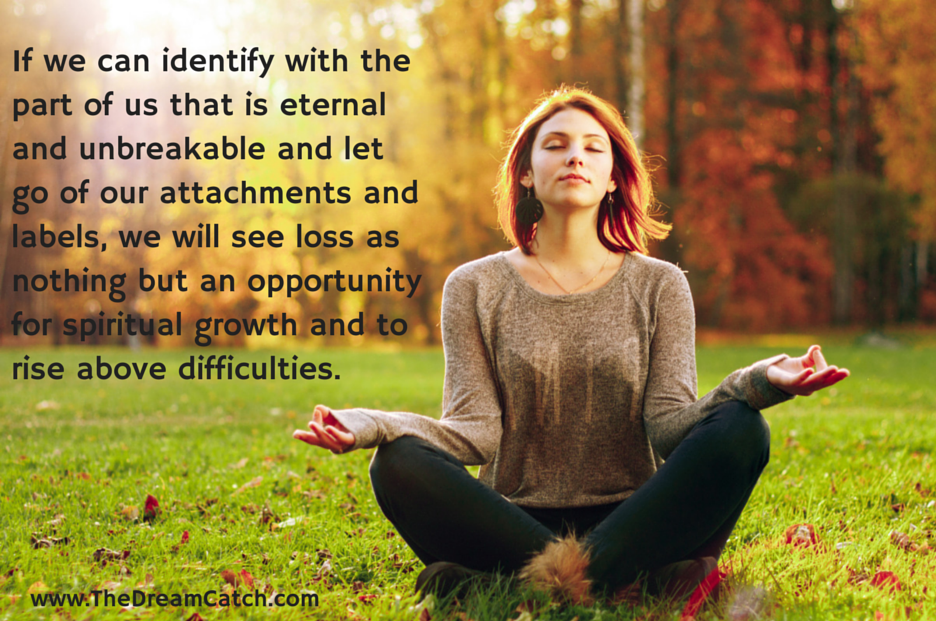 Did you like this post? Sign up below and I'll send you more awesome posts like this every week.
Looking for more guidance? Check out my brand new program The Change Compass: How to Navigate Some of Life's Toughest Transitions and Crossroads.