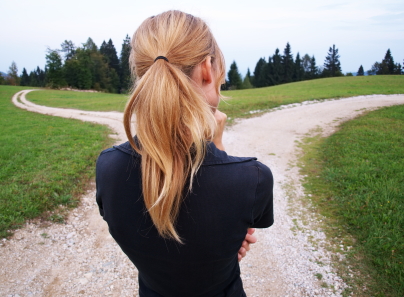 They say hindsight is almost always 20/20. Everything seems to make a lot more sense when you have the luxury of looking back at the past and you are able to connect the dots. But when it comes to dealing with issues in the present, we can only improvise and tap into knowledge we have in that moment.
There may have been times in your life when you had to make choices regarding important issues in your life. You may have wondered whether a specific job/relationship/college/location is the right choice for you.
By "right choice", I mean: a choice that is most in alignment with your authentic self – it enables you to reach your highest potential and contribute in a meaningful way.
I struggled with making this decision about this for the longest time, not knowing if my desires would lead me down the right path. Before I became more self-aware, I would base my life decisions on superficial criteria such as how much money I would make or whether something will make me look good or popular.
While these may seem like important factors to consider, the truth is that they don't always lead you towards the most suitable road because they almost always originate from the deceptive voice of our ego– a demanding entity within us that can never be satisfied.
It's critical to distinguish between the needs that arise from our ego and the ones that originate from the deeper and wiser realm of our being. The needs of our wiser self can provide us with clues about the best direction for us. We can tap into this source of guidance by staying connected to our wiser self.
We're fortunate to have a body that has infinite wisdom and always provides us with all the information we need when making decisions in our lives if we are open to listening. For example, if you're in a situation such as a stressful job or an abusive relationship, your body will alert you of these occurrences. You'll experience a variety of symptoms such as anxiety, physical exhaustion, feelings of being drained, body aches, illnesses and a general feeling that things just don't feel "right".
On the other hand when you're in a situation that is healthy for you, such as a job that you love, you will experience a sense of expansiveness, joy, peace and lightness. Any obstacle or challenge that you face invigorates you and does not drain you.
So the good news is that you already have all the guidance you need to make the right decisions in your life. All you need to do is turn down the voices of your fears, ego and other people; be still and go within.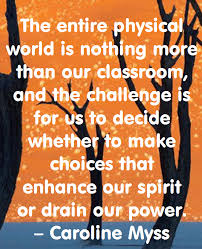 Tapping into you inner wisdom requires a regular practice of reflection and being still. In this calm and reflective state of being, ask yourself the following questions regarding a specific choice or life situation you're in:
"Am I tapping into my gifts and my potential?"
"Is this in alignment with my values and my purpose?"
"Is this going to help me progress towards my dreams and goals?"
"Will this help me contribute and make a difference in the lives of others?"
While engaging in this self-inquiry, observe the feelings, sensations and thoughts that flow through you and figure out what it's trying to tell you.It may not tell you right away so be willing to spend a couple of days for your subconscious mind to process it.
This simple exercise will give you the guidance and answers that you need to make choices that will support your soul's evolution.
All my best on your journey,
Seline

Question for you: Think about one of the most challenging decision you had to make. How did you make your decision? Were you happy with the outcome? If not, what can you do to improve your decision making process?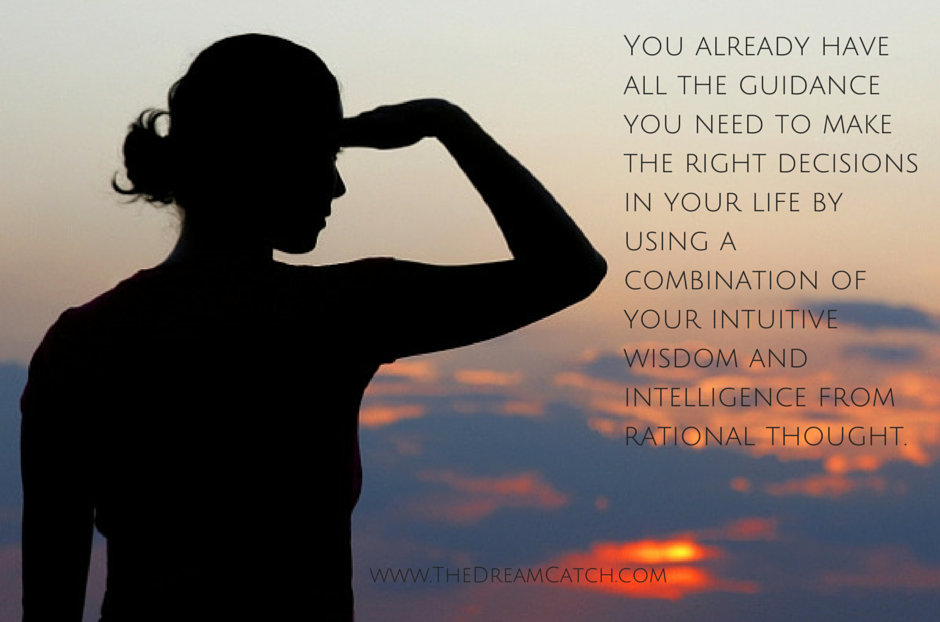 Did you like this post? Sign up below and I'll send you more awesome posts like this every week.