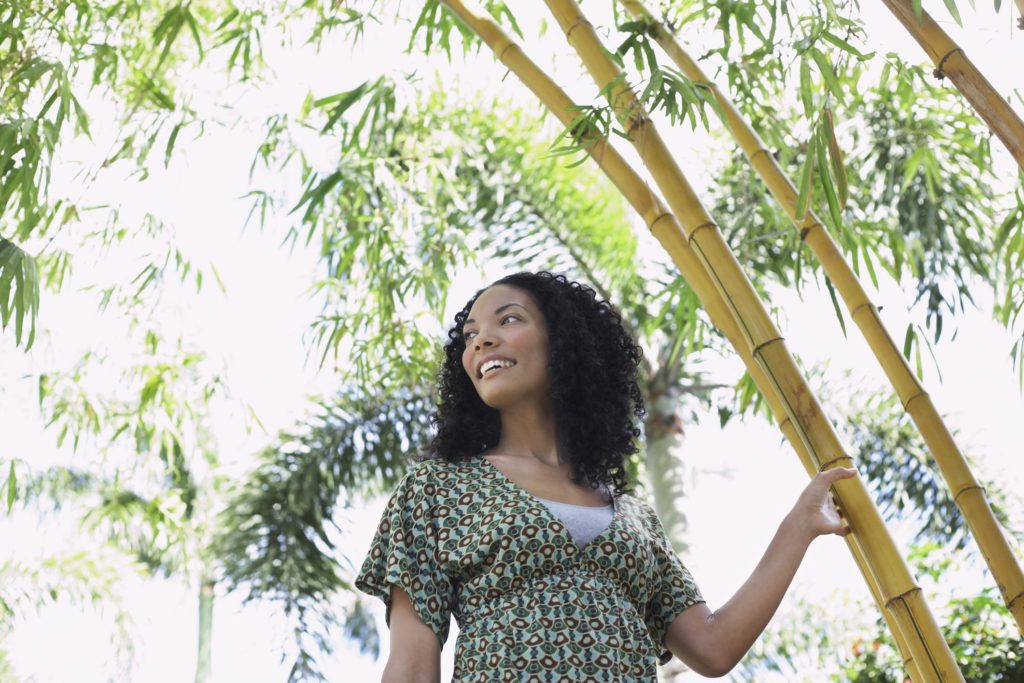 "To live will be an awfully long adventure." – Peter Pan
When you think of the word adventure, you probably associate it with unusual, exciting and unpredictable occurrences. Like a crazy escapade where you run off to try something bold and daring.
So many of us secretly crave to have more of these invigorating experiences while we go about our lives, feeling trapped in the monotony and predictability of our daily routines. Months pass into years and before you know it, you find yourself regrettably looking back on a life that never really fulfilled you. We live our adventures vicariously through the lives of the rich and famous, or reserve it for vacation time.
I know that this isn't a very pretty picture to paint but unfortunately, this is all too common in our modern society. While your life may not ever resemble a Hollywood movie or a theatrical drama, that doesn't mean that it has to be bland and unsatisfying. You don't have to sit on the sidelines while you watch other brave and fearless individuals pursue their dreams and tweet about their wild stories.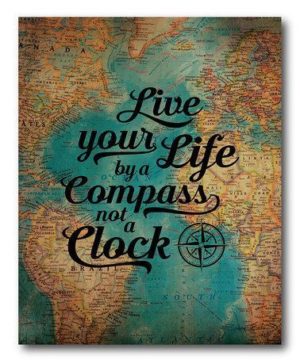 There is a way to make your life exciting and adventure-laden every day, and you don't have to leave the safety and security of your stable home base to make it happen. Instead of making our life extraordinary once in a while, we can make every day extraordinary. What you'll need to create this reality is a willingness to stay open to inspiration that can light your inner fire and awaken your adventurous spirit.
What if you chose to see your whole life as one big, grand adventure? What if you woke up every day with the intention that you're going to live it with passion? You can train your mind to enhance every moment with an element of novelty, fun, excitement, and any other emotion that you associate with adventure. You'll be able to break away from any fear-based limitations and boxes you've been living in.
One of my favorite fictional characters is Jack Sparrow because I believe he personifies the archetype of the adventurer, with his drive to constantly seek out new and distant horizons aboard his beloved vessel, The Black Pearl. While some of his motives and methods to quench his thirst for adventure are certainly questionable, one can't help but perceive his guts, irreverence and quirkiness as endearing and amusing.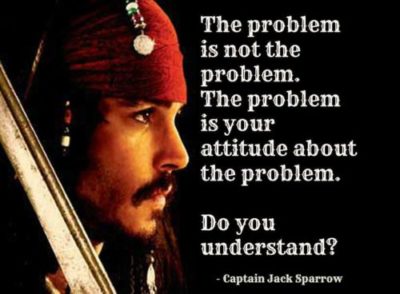 Sparrow's attitude doesn't depend on the end results as much as it does on what occurs during his journeys. He lives in the moment and improvises as things come up along the way. His carefree attitude is highlighted in this dialogue with his accomplice, Angelica, who says, "I'm starting to think you don't know where you're going", to which he responds, "It's not the destination so much as the journey."
I believe that all of us have a little Jack Sparrow within us. We all want to strap on our buccaneer boots, unleash our sword, and hunt for the hidden treasures of life. The best part of it all is that we get to create our own treasure map, which can lead us to valuable gems, gold and jewels that enrich our spirit.
The truth is that we all possessed a penchant for adventure when we were kids but we lost it over the years as we grew up into adults. Kids create fantastic adventures within the realm of their minds. They immerse themselves in all kinds of stories and allow themselves to be carried away by their imaginations, where nothing is off limits. Sometimes, they involve other kids, dolls and action figures in their stories.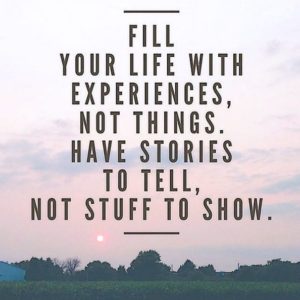 Cultivating an adventurous attitude not only magnifies the joy in our lives but it boosts our creative capacity and innovative streak. All the greatest explorers, inventors and artists had a thirst for the unknown and wanted to explore new territory, whether it was in the domain of rational thought or on the physical plane. They didn't allow the confines of their location to determine where they traveled.
Galileo looked up to the stars. Columbus explored the seas. Walt Disney recognized the untapped potential of animation. Gandhi envisioned a peaceful approach towards negotiating with his adversaries. These pioneers demonstrated how stretching ourselves to go beyond what we're accustomed to can lead to discoveries that ultimately benefited humanity for years to come.
Adventure begins when you connect with your inner kid, you let go of the need to control outcomes, and go with the flow. We must be willing to dare greatly and muster the courage to open the doorways to insights and breakthroughs. Lift your head up from the nitty-gritty, look around you, and appreciate that we're living during an age when we have unbridled freedom to explore this amazing planet.
You don't have to go on vacation or do something fantastical to experience the exhilarating feelings associated with adventure. Here are some simple ways that you can create it in your life every day:
You were born with an adventurous spirit, capable of turning the ordinary into the extraordinary. You can thrive right where you are now by doing just one thing that lights you up. As writer Brené Brown once said, "We're wired to be brave; that's why we never feel more alive than when we're being courageous." So tap into your courage to get out there and explore the big wide world!
All my best on your journey,
Seline

Question for you: Do you believe that it's possible to make your life an adventure? If not, what is preventing you from doing so?