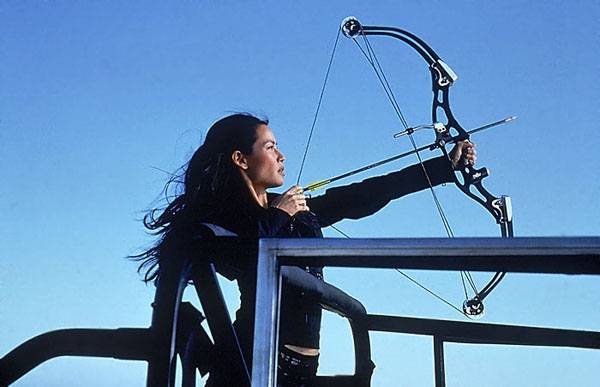 I truly enjoy my daily workouts- for this reason, I find myself spending a lot of time in the gym. During my time there I encounter a myriad of interesting characters that are each unique in their own way. I could easily create a list of common gym member archetypes, but I'll save that for another blog post.
One of the most interesting phenomena I've witnessed is the significant variance in the flow of gym members during the first month of the year. During the first couple of weeks of January, there is a surge in the number of members. Each one of them start out determined to achieve their New Year's resolutions.
The men grunt like the Hulk as they pump heavy weights, and the women run like the wind on treadmills. But towards the middle of the month, there is a noticeable decline of members. This decline continues until the only ones remaining in the gym are the regular gym aficionados.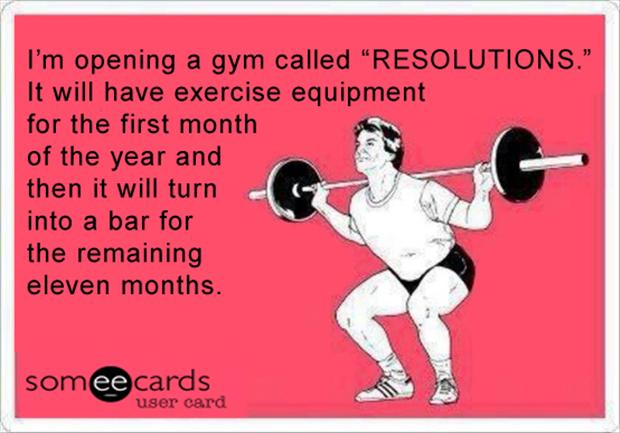 I have always been curious about this trend and wondered whatever happened to all those well-intentioned people who started out their workouts with so much gusto. What happened to their six-pack and "skinny jeans" dreams?
One thing is for sure: those dreams did not change at all. What changed was the effort that went into making those dreams a reality.
We all know what it feels like to lose motivation. We continue to incubate dreams in our hearts but fail to take the initiative to realize those dreams. Our busy and distracted lives consume our time and attention and before we know it, many years have passed by without any movement or progress.
The truth is that having an intention to fulfill a dream is simply not enough. Yes, the Law of Attraction does state that if you focus on your vision long enough, it will manifest in your space, but it's only meant to be a supplement in the process.
You need to back the vision up by taking consistent action (and sticking with it) and making course-corrections along the way.
The biggest reason why we fail to go the distance is because of the lack of these three essential psychological components:
1- Passion and interest
2- Discipline and structure
3- Support and accountability
Let's start with the lack of passion. Remember the last time you accomplished something significant in your life. Do you remember all the hard work that you put into it making it happen? What was it that made you endure all the challenges that came during the process? You will notice that all your efforts were fueled by a dynamic internal energy within you.
Call it passion or inner drive– it was dynamic and self-generated. All the greatest achievements and creations that were even made were a result of this spark or inspiration that someone experienced in their life.
The best way to generate passion and drive within yourself is by finding a big enough "WHY" and realizing how much your life will be positively affected by taking action. Remember to focus on results that REALLY matter to you and get you excited!
The next missing component is having the discipline and structure required to remain focused on your goals. No matter what our goal us, there will be a learning curve involved and we need to a day-to-day schedule that will facilitate steady growth and the learning that will help us improve.
Dreams don't happen overnight! It's almost always the result of the cumulative efforts that a person had put into an endeavor. This required discipline and consistency. (Download my free e-book for more advice on this process).
Unfortunately, we live in a culture that thrives on instant gratification, quick-fixes and overnight successes. The media only glorifies the successes of people but fails to highlight the hard work that went into becoming a success.
This "win the lottery" mentality, purported by the media, deceives most people into believing that they can achieve instant success without going through all that challenges and growth needed to reach their goals. This cannot be any further from the truth.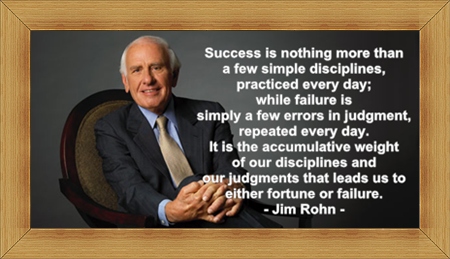 Lastly, we need support and accountability, especially when dealing with goals that are challenging and have a high degree of uncertainty.
Success is not one-man's journey. It is essential to share your goals and dreams with people you trust, such as friends, mentors, coaches or a support group. These people can help you in many ways by providing you with moral support, ideas, contacts and constructive feedback. Also, when you vocalize your dreams, they become more "real" and "tangible" and this makes you more committed to stay on track.
Success in achieving our goals is ultimately about mastering your internal game. We need to develop the thoughts, behaviors and intention that will take us to our desired destination. If you can do this, the world is yours for the taking!
All my best on your journey,
Seline

Question for you: What are the biggest challenges that you face when it comes to how to stay focused on your goals?
Did you like this post? Sign up below and I'll send you more awesome posts like this every week.