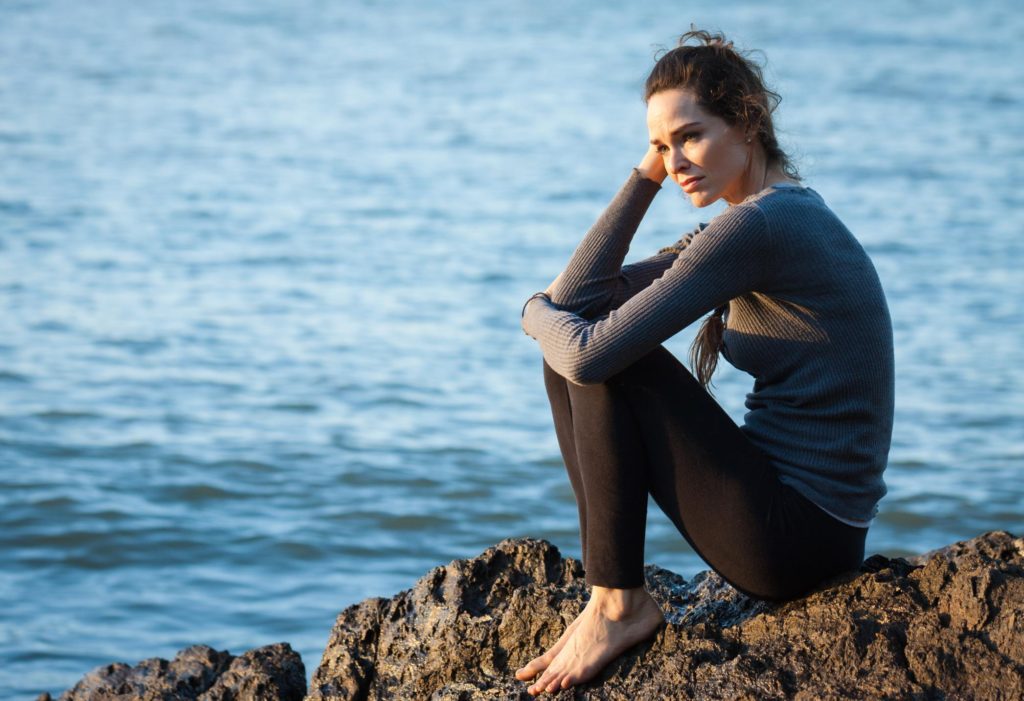 "When life is sweet, say thank you and celebrate. When life is bitter, say thank you and grow." – Shauna Niequist
"Life is unfair, just deal with it."
How many times have you or someone else blurted this statement? Depending on what was going on in your life at that point, those words either hit home for you or disheartened you.
I began pondering over this statement after witnessing a heated debate between friends one night. A couple of them were passionate about their side of the argument that life was indeed unfair and that we're all merely pawns being moved around by dominating, external forces on the chessboard of life.
While I didn't rebuke their reasoning straightaway, a big part of me sensed that there was some degree of fallacy in their approach. During those moments, when the two opposing sides of my posse of intellectuals battled, I decided to temporarily shelf the issue so that I could reflect on it in depth later.
Following that day, the seeds of curiosity that were planted in my mind sprouted with numerous questions such as: Why do some people have it easier than others? Why are some lucky folks born into wealth while others into abject poverty? Why do people contract fatal illnesses or die tragically, while others live long and healthy lives? Does the randomness of these occurrences imply that life is unfair?

When we're steeped in physical reality, where we can only observe the surface of things, it will be evident that the flow of life is orchestrated by specific scientific laws and principles. For example, the principle of the food chain that determines the hunters and who gets hunted. Or the cycle of life that guarantees that every entity that exists goes through a sequential process of birth, aging and death.
Even within our own society, we have created political and economic infrastructures that could deeply impact our fates. A capitalist society breeds a distinct hierarchy of the rich, middle-class and the poor, and a potential inequality in the distribution of wealth. A corrupt government is capable of misusing power to take away our rights and create policies that make our lives tougher and inconvenient.
When we look at things from this vantage point, life can certainly seem unfair, cold and impersonal. It can be a hard reality to swallow, considering that we're both rational and emotional beings, constantly trying to make sense of the occurrences in our lives. We wonder why certain things panned out the way they did by connecting the dots in our past. It's just in our nature to be curious and to seek the truth.
Like anything else in life, there is of course another perspective when it comes to evaluating the fairness of life, which is largely based on spiritual and religious ideologies. The most well-known, esoteric concept is the idea of karma. Karma, which has its roots in Buddhist and Hindu traditions, states that the sum of a person's actions in their current or past lives is the main deciding factor when it comes to their destiny.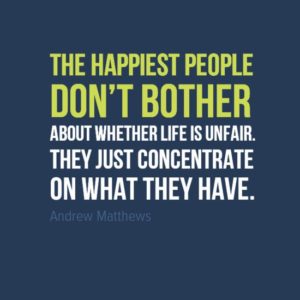 In other words, the circumstances that you find yourself in right now is a result of your actions and the decisions that you've made in the past of your current life as well as your past lives. A person who did good deeds and accumulated good karma along the way will be rewarded, whereas a person who has a past of hurting or harming others will eventually face negative consequences for their conduct.
If you're someone who does not believe in past lives, you would find it hard to buy into the idea of karma. But I believe that you can benefit from partial acceptance of karma as it pertains to your current life. Karma is nothing but a more exotic term for the law of cause and effect, which states that you get back exactly what you put out into the world. The simplicity of this law makes it more believable.
At the end of the day, there is no definite answer as to whether life is fair or not because it ultimately boils down to our attitude and the perspective that we choose. Our attitude is based on our personal disposition and the accumulation of experiences that we've been through, which have colored the lens through which we view the world.
Our aim should be to develop the healthiest and most constructive approach towards living, which allows us to make the most out of our time on Earth. We need to adopt the right mindset to maintain our inner balance whenever it seems like things aren't going our way. We need a wellspring of hope when we encounter injustice and ruminate over all the hardships and inequalities that exist in the world.
Whether you believe that our fates are a result of cold and impersonal cosmic laws or you believe that we live in a compassionately-driven universe that steadily maintains the scales of justice, these steps will help you develop a practical yet a feel-good and empowering POV on life's fairness:
The next time you find yourself disturbed or frustrated with your reality, remind yourself that the power to transform things already resides deep within you. Like an alchemist, you have the means to transmute any unfairness and become a catalyst for change once you're able to connect with your true essence.
All my best on your journey,
Seline

Question for you: Do you believe that life does not seem fair? If yes, why?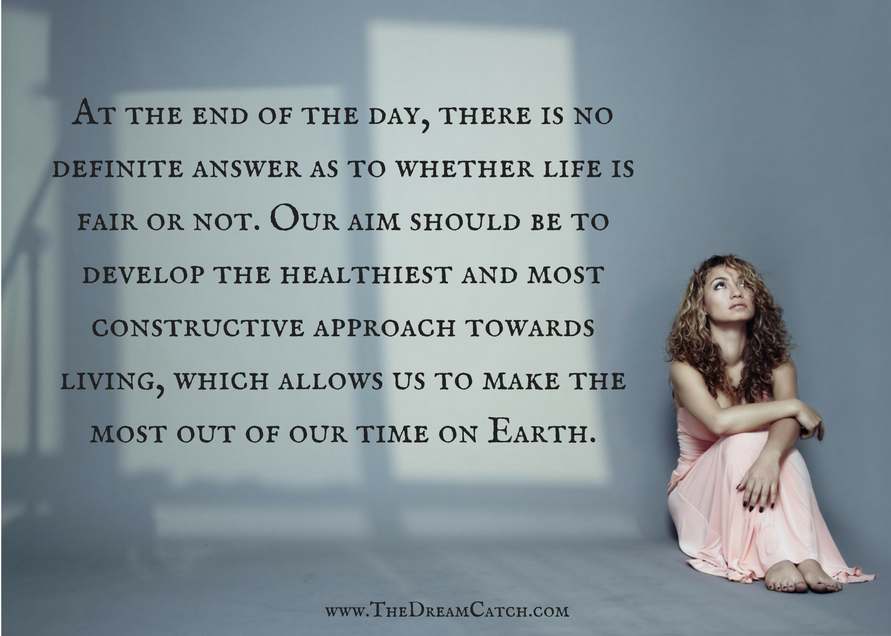 Did you like this post? Sign up below and I'll send you more awesome posts like this one every week.