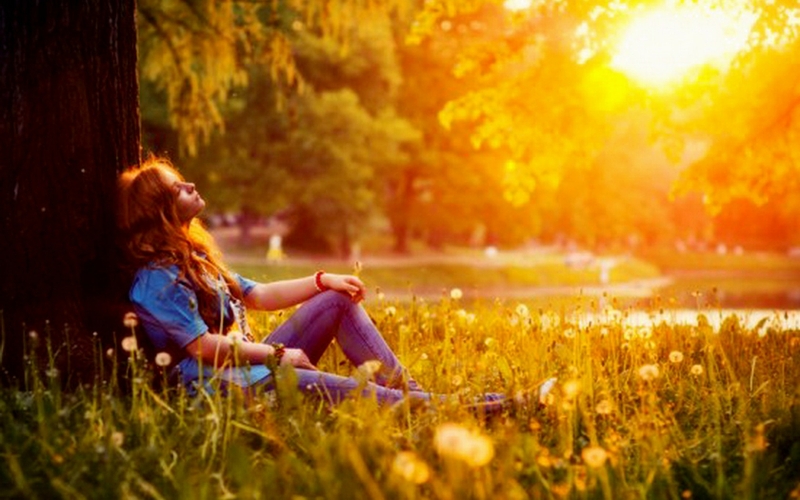 Although I consider myself to be agreeable, when it comes to changing my perspective on the things that are close to my heart, I'm not easy to convince. My family labels this trait as "stubbornness" or having rigid standards, especially in my culture where being compliant is a preferred feminine quality.
But their opinion of me doesn't dissuade me, because I strongly believe that we get in life what we settle for, and most of the time people tend to settle for less than they deserve. The great Renaissance artist Michelangelo said, "The greater danger for most of us lies not in setting our aim too high and falling short; but in setting our aim too low, and achieving our mark."
People settle for less because they give in to the voices of their fears, insecurities or external pressure.  They choose mediocre or "safe" options in their careers, relationships and social situations. I can't help but wonder which secret dream or passion they sacrificed in order to live in alignment with other people's expectations and to experience this sense of "false security".
They forget the power that they were born with the power to create whatever they want in our lives. The truth is that we are hardly ever victims of our circumstances but a victim of the choices that we made that weren't the best one's for us.
If we want to create an ideal future, we have to be willing to be proactive, and to take those needed steps based on our own inner guidance and desires.  The Universe cannot deliver if you hang up your dancing shoes!
An exception would be if you are in a situation where you don't have much choice due to pressing circumstances, and where survival is the main priority. During these cases, it does make sense to lay down the sword, but only temporarily until conditions become more favorable.
An example is someone facing unemployment during an economic crisis, looking for a job desperately to pay his bills and feed his family. In a case like this, it would be wise to be less picky, but seeing it as a temporary "learning experience" that needs to be endured until the economic conditions get better. It's only a minor detour from the walk towards his vision.
If you are in a situation where you have more leeway, then you will need a different strategy to figure out how to proceed.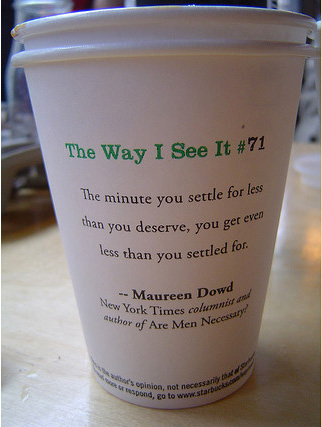 To begin this process, you need to tune into your inner counsel. Consider each option and see how your body responds- do you feel a sense of ease, comfort, and expansiveness? Or do you experience discomfort and niggling feelings of worry and doubt?
Next, you also have to ask yourself "Am I convinced that this will help me realize the bigger vision and goals that I have in life?" If the answer is no, keep pushing ahead until you find what works for you.
The danger with settling for less than what you deserve is future regret. Unborn dreams and abandoned plans are like moths that will eat away at your spirit.
You might lead a comfortable life, but your hunger for meaning and purpose will never be satisfied. A feeling of restlessness and feeling that you betrayed yourself will linger.
So don't be afraid to push ahead. Don't be afraid of what others might say, because at the end of the day, the person you need to be most true to is yourself.
At the end of your life, you should be able to look at yourself in the mirror and say: "No matter what I have achieved in my life, I know that I gave it my best. I'm at peace with where life has taken me."
All my best on your journey,
Seline


Question for you: Are there areas in your life where you may have compromised a bit too much, and you aren't being true to yourself? What are some steps that you can take to begin changing that?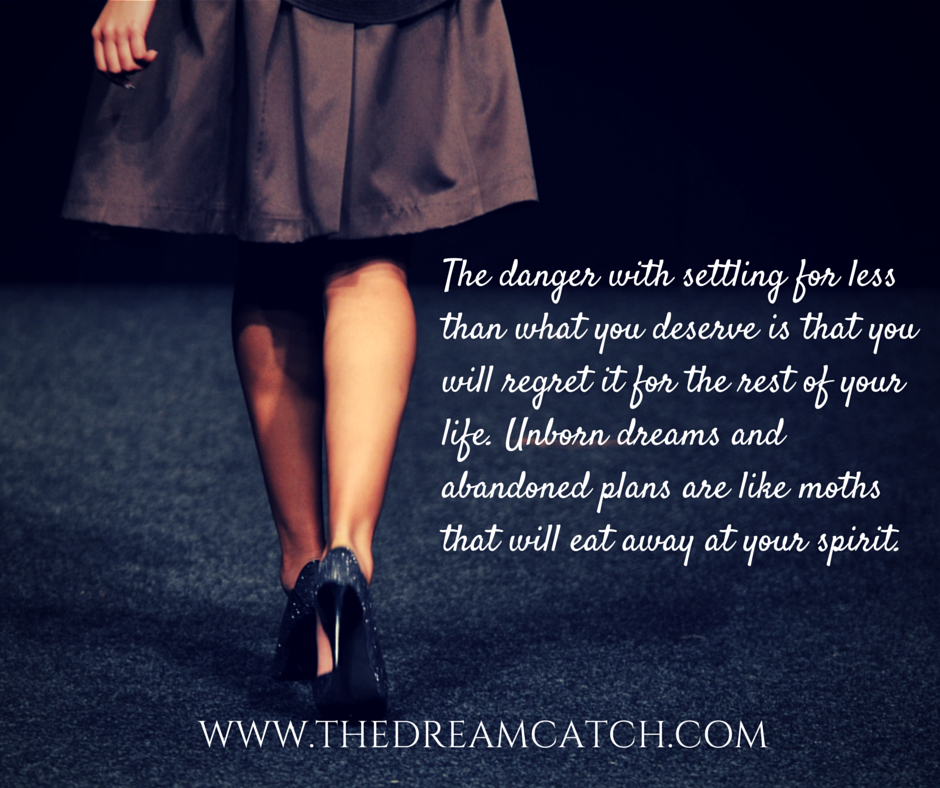 Did you like this post? Sign up below and I'll send you more awesome posts like this every week.