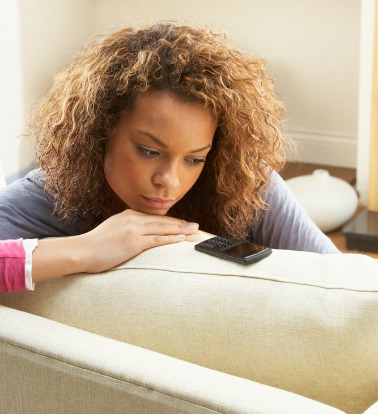 During your each stage of your life, you've probably had different kinds of wants and desires.
When you were 4, you wanted that toy that every cool kid had in your school.
When you were 14, you wanted your crush to ask you out to the prom.
When you were 24, you wanted to get that job to launch your dream career.
When you're 34, you want more balance and peace in your life, and so on.
As long as we are alive, there's always going to be something that we are hoping and striving for. In fact, striving for progress in our life is healthy. But how do we do this when this when the pressure to succeed in today's world become overwhelming?
How do we remain peaceful, centered and true to ourselves without being pulled into this "race for perfection" in a materially-driven world? Retreating into a cave in the Himalayas and giving up your worldly desires is one option, but I don't think that would work for most people.
The other alternative is to find a way to create an internal sense of balance while achieving our goals, dreams and the vision for our life. We also have to remain conscious of this strong human tendency to get overly attached to the attainment of our goals.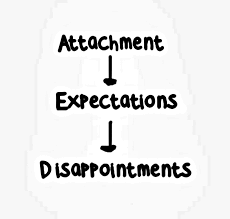 Try to remember a time when you wanted something (or someone) SO badly and that you could not imagine going on in your life without the outcome you desired.
You probably felt tense in your body, your thoughts were racing and you were prone to obsessive-compulsive behavior such as checking your phone a 100 times, speaking about nothing but your desires, and being unable to focus on your normal routine. We've all been there and know how much it throws our life out of balance.
The irony of this coping mechanism is that in our attempt to control a situation with our thoughts, we could end up sabotaging the situation. Which brings me to a harsh yet liberating fact: trying to control other people's behavior or the things that happen around us is an absolute waste of time and energy.
What we can do is influence outcomes and manage our expectations.
Over the years, I have realized that the biggest challenge is managing ourselves while we are waiting for an outcome. It's that span of time when you feel like you are being hung upside down and stuck in limbo, not knowing what's going to happen next.
This was one the biggest life lessons I had to learn. As an ex-control freak, I often lived in a state of anxiety especially when I wanted something really badly. For me to really internalize this lesson, I attracted relationship partners and circumstances that brought this to my attention and allowed me to change this behavior pattern.
After trying a variety of tools and techniques, I found that the most effective way to deal with uncertainty in our lives is do the BEST that we can in a given situation and then release it, or "surrender" the outcome to a Higher Force.
According to Buddhist teachings, most of the suffering that we experience is a result of unhealthy attachments to things and people. We can only experience true joy when we release our attachments and "surrender" our need to control the world around us.
You essentially give up your hold of a given situation at the deepest level of your being. It requires that you genuinely relinquish your control over the outcome of a certain matter after you have done all you could to influence the outcome within your capacity.
Now every time I feel a need to control a situation and my mind races with obsessive thoughts, I close my eyes and take a few long deep breaths and let go of my attachment to the outcome.
I remind myself that no matter what the outcome, I am going to be okay. By letting go I remove the mental shackles of control and proceed to live my life in a state of peace, grace and love.
You should try it out- trust me, it works!
All my best on your journey,
Seline

Question for you: What's one area of your life in which you are holding on too tightly and you would like to stop obsessing over things you can't control? What can you do to shift from "control-mode" to "surrender mode"?
Did you like this post? Sign up below and I'll send you more awesome posts like this every week.
Looking for more guidance? Check out my brand new program The Change Compass: How to Navigate Some of Life's Toughest Transitions and Crossroads.