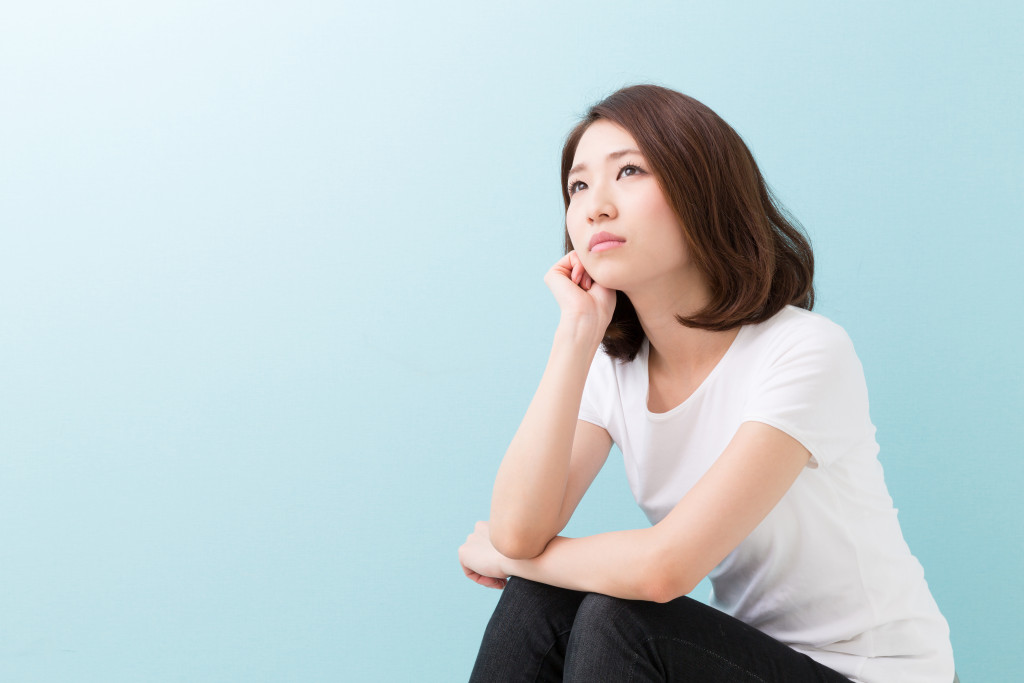 Fortune-telling, ancient oracles and divination have all been a mainstay since the beginning of mankind. Priests, shamans and holy-men who practiced these modalities were well-respected and sought after for their wisdom. Their ethereal guidance was embraced with openness and devotion.
Today, people are much more skeptical about these ancient arts, and prefer to rely on science and reason for understanding any unexplainable phenomenon. Sooner or later, they realize that it is futile to make sense of something that is as mysterious as the unknown, using only our human sensibilities.
Our consciousness is limited in comparison to the vast and indomitable universal consciousness. Our decisions certainly do have a big influence on the trajectory of our life, however there is always going to be one component of the equation of fate that we cannot control.
I state this reality, not to disempower others, but to help them begin the process of making peace with it. I want them to realize that they don't need to bear the entire burden of managing their future outcomes. They don't need to feel like lonely pedestrians, staggering along their life path.
There was a time in my life when I felt alone on my path and I grew anxious about my future. My worries escalated during an emotionally difficult time in my relationships and career. During this rough patch, I felt like I was living in the grey zone, and had no idea about what could happen next.
I turned to psychics and astrologers to give me insights into the future. Even though their predictions fogged up my sense of logic and reason, it gave me an illusory sense of control over my shaky circumstances, and helped me make sense of the apparent messiness of my life.
Gnawing worries about the future plague all of us at some point in our lives. We may have tried soothing our worries with food, alcohol, drugs, smoking and anti-depressants, or other forms of escapism. We might have also driven ourselves crazy with obsessive thinking. For me it was psychic and astrology readings.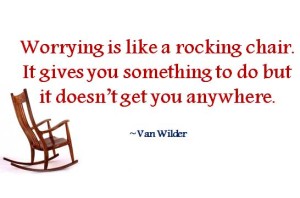 No matter which route we choose, whether it is to compulsively worry about the future or run away from it, both are major hindrances to our personal happiness. We need to move away from any form of dysfunctional behavior and adopt a balanced approach when it comes to planning for our future.
Needless worrying about the future will disturb our inner sanctum and make us miss out on the gift of living in the present moment. We don't know when our last day on Earth will be, so it's imperative to make the most of every single moment, no matter what our circumstances are.
Now, this does not mean that we should turn a blind eye to future possibilities. Instead, we should try to find ways that can allow us to plan and prepare for it, without us getting stressed and worried.  Here are five effective ways that elaborate on how we can implement this approach:
In my quest to overcome my fixation on the future, I found that one of the most effective ways to experience bliss in my present moment is by spending time with children. When I look into the eyes of my nephew and niece, I'm transported back to the golden era of my childhood – a time when I reveled in the simple pleasure of being alive.
And that is something that we should never take for granted. So take a deep breath – and be thankful that you are still here – awakened, happy and alive!
All my best on your journey,
Seline


Question for you: Is there anything about your future that you are worried about? What are some steps that you can take to begin dealing with your worries and stop worrying about the future?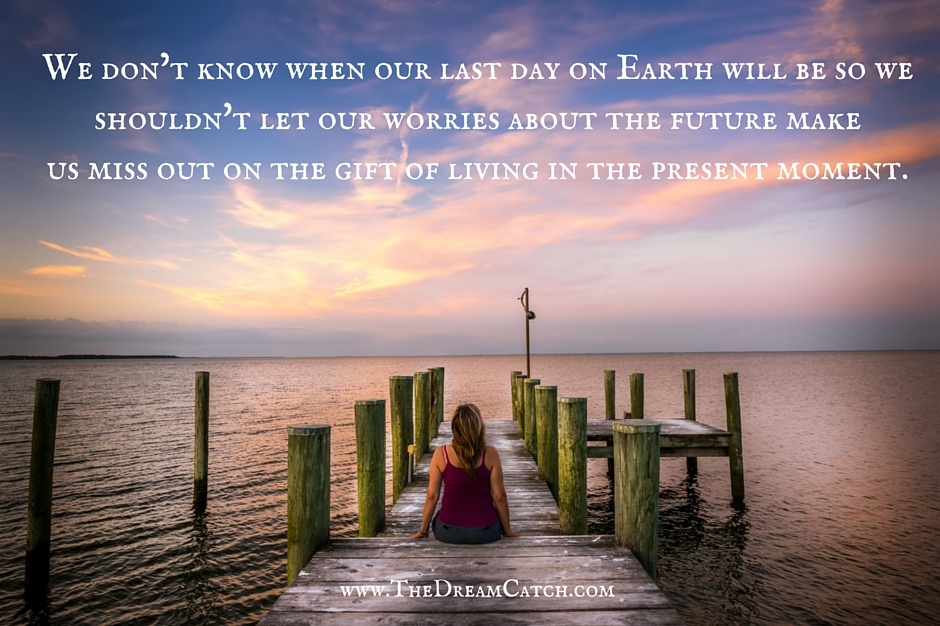 Did you like this post? Sign up below and I'll send you more awesome posts like this every week.
Looking for more guidance? Check out my brand new program The Change Compass: How to Navigate Some of Life's Toughest Transitions and Crossroads.