Are you facing a big life change or a crossroad in your life that has you feeling anxious, fearful and afraid of what lies ahead in your future?


You could be in the midst of or anticipating any of these major life transitions such as…
Graduating from school/college
Dealing with a breakup/divorce/separation
Starting or ending a career or job
Losing a job or being made redundant
Getting married or taking the next step in a new relationship
Becoming a parent
Moving to a new home/city/state/country
An illness or injury that has changed your lifestyle
Ending your career and starting retirement
No matter which of these important life events you're going through, one thing is for certain: things will never be the same again and change is needed in a big way. There's no escaping it and you must find a way to go along with it.
Depending on how attached or invested you are in whatever you're leaving behind you may be experiencing a myriad of raw emotions and feeling quite vulnerable.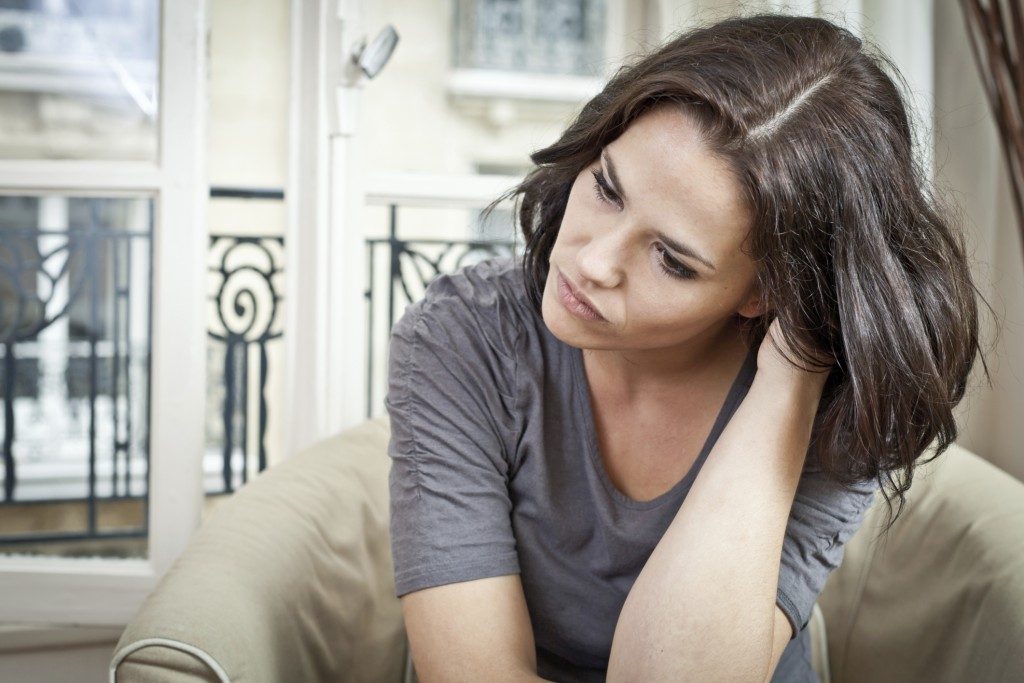 The future may seem unclear and scary because you have no clue about what lies ahead and if you'll be able to handle things in your new circumstances. You may be questioning why this change had to occur and how life can be so unfair. Things feel out of your control and you're relying on faith to give you strength and comfort.
If you chose to make a change, you might be questioning whether you made the right decision. Will you end up in another crappy job or relationship? Are going to be broke and lonely with no real friends?
You're not ready to say goodbye to the old and the familiar. You're going to miss your routine and lifestyle or the friends that you're leaving behind or the places that you've grown so fond of.
You're afraid of the possibility of your life taking a turn for the worst and that you won't be happy going forward. You fear that that you may not recover from the loss and sadness you may be experiencing if you don't find a better way of dealing with your circumstances and get your act together.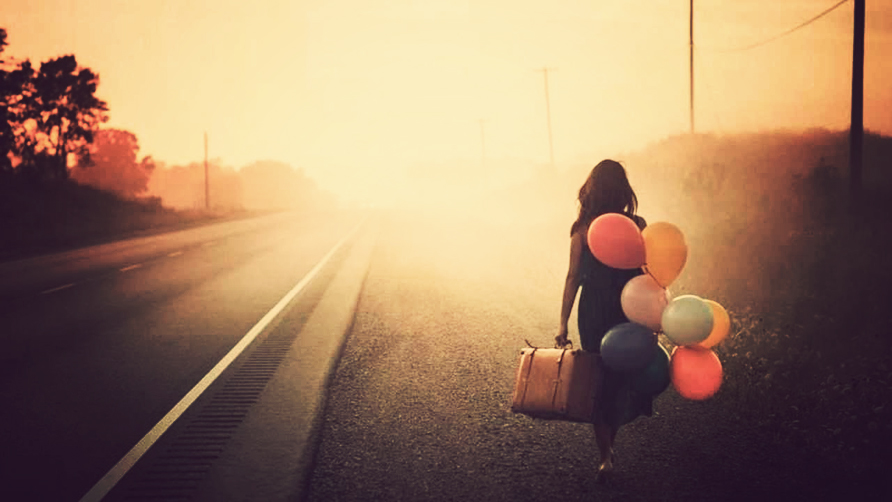 But I'm here to tell you that you no longer have to be stuck in grief and fear when it comes to dealing with the changes that you're facing right now.
There IS an easier path that you can follow through this uncomfortable transition.
And you can do it with a sense of courage, strength and inner-peace!
Introducing:
The Change Compass: How to Navigate Some of Life's Toughest Transitions and Crossroads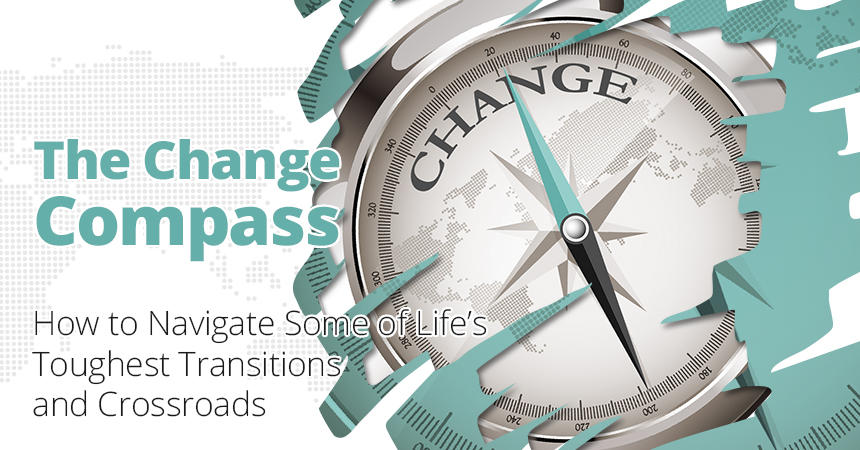 At its core, The Change Compass is a program that will get you prepared on a mental, emotional and spiritual level for life's biggest transitions and crossroads. It's a content rich course that provides a combination of tools, resources, exercises and detailed explanations of concepts that help you process the changes you're going through and ensure that you smoothly transition into the next life chapter.
I've developed this course based on my own experiences of facing major life changes such as dealing with the end of a long-term relationship, relocating to new countries and graduating from school and college. Of course I had to learn it the hard way but after successfully navigating it, I was able to retain the wisdom that I gained from my experiences and combine it with my knowledge and research work.
By signing up for this course, you'll experience the following benefits:
Smoothly transition into your new life while reducing any lingering feelings of sadness, regret or pain*.
Get over your fears of change, uncertainty and the unknown future.
Close the chapter of your old life and develop the ability to look back on your memories with fondness, gratitude and wisdom.
Get excited about what lies ahead of you and be at peace with your new/upcoming reality.
Be well-prepared and ready to succeed and maximize opportunities in the next phase of your life.
Build the courage to initiate changes in your future so that you don't get stuck in relationships and circumstances that do not fulfill you.
*Please note that these benefits apply only to those experiencing generic life changes and not those who are experiencing acute grief and sorrow from loss due to traumatic life events. If you are facing such symptoms, please consult a grief counselor or any other qualified mental health professional.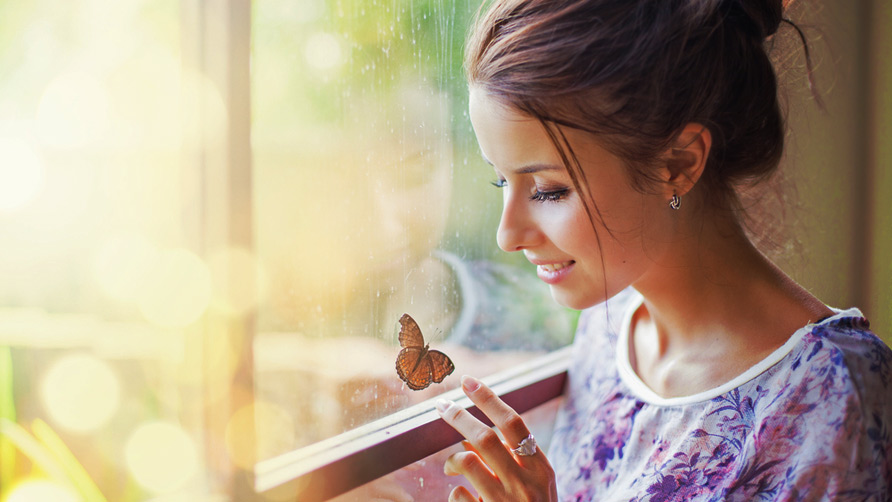 The Change Compass has 4 modules that will take you through the process of transition. You'll notice that I've connected each phase of transition with the phases that a caterpillar goes through when it transforms into a butterfly during metamorphosis.
Module 1 – Shedding Your Old Skin: Healing Your Emotions and Making Peace with the Past
Module 2 – Creating the Cocoon: Build a Healthy Mindset
Module 3 – Living in the Cocoon: Prepare for your New Life
Module 4 – Flying out of the Cocoon: Take that Leap of Faith
As you can tell, this course will give you a total personal life-makeover and get you into gear for the next life phase that lies ahead of you. But please remember that this program will only be effective for those who are willing to put in the time, energy and focus to dig deep and be open to a personal transformation.
Of course you might have some hesitations about the Change Compass program which is why I have addressed some of the most common questions that my clients have about the program.
How much time do I need to complete the program?
The program consists of 4 modules which you can complete at your own pace as you'll have access to it for life.
What's included in the program?
The Change Compass is a content rich course that provides a combination of tools, resources, exercises and detailed explanations of all the concepts that are outlined in each of the four modules. All the material is laid out in a reader-friendly layout of text and images that will enhance your learning experience.
What results can I expect?
Results will vary for each individual as every person heals and evolves in their own unique way and pace. This program is meant to be a catalyst that will boost your transformation process and give you the support to make it through the transition process and prepare yourself whatever lies ahead for you.
How much does it cost?
Signing up for a lifetime access to this program will require a one-time payment of $ 49.99 only. All sales of this product upon confirmation of purchase are final. Refunds are not issued for this program once the order is confirmed and you're enrolled in the course. Consider this to be a healthy investment in your personal development that will help you find satisfaction and fulfillment in your career and life.
How do I sign up for it?
Once you click the button below, you'll be taken to the The Change Compass Homepage on Course Craft to sign up as a member and then directed to make a payment on PayPal. After making your purchase you'll get instant access to the course.
Who should I contact if I face any issues during the transaction and registration process?
Should you experience any issues related to payment or signing up for the course you may contact seline@thedreamcatch.com for assistance.
So are you ready to step into a brand new chapter in your personal journey?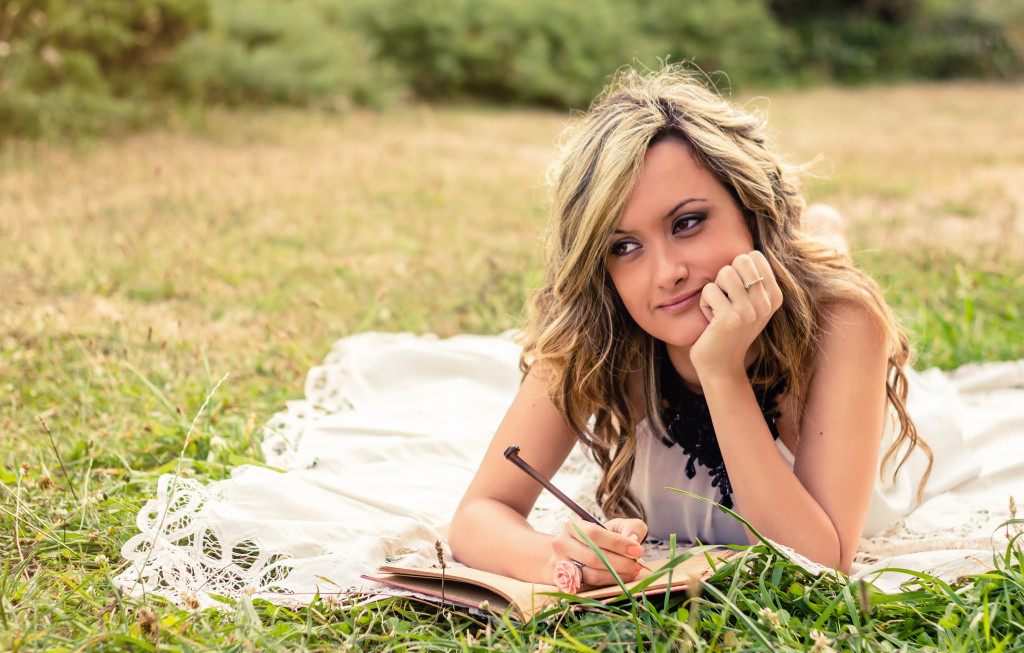 Click the button below to purchase The Change Compass program and get signed up instantly!