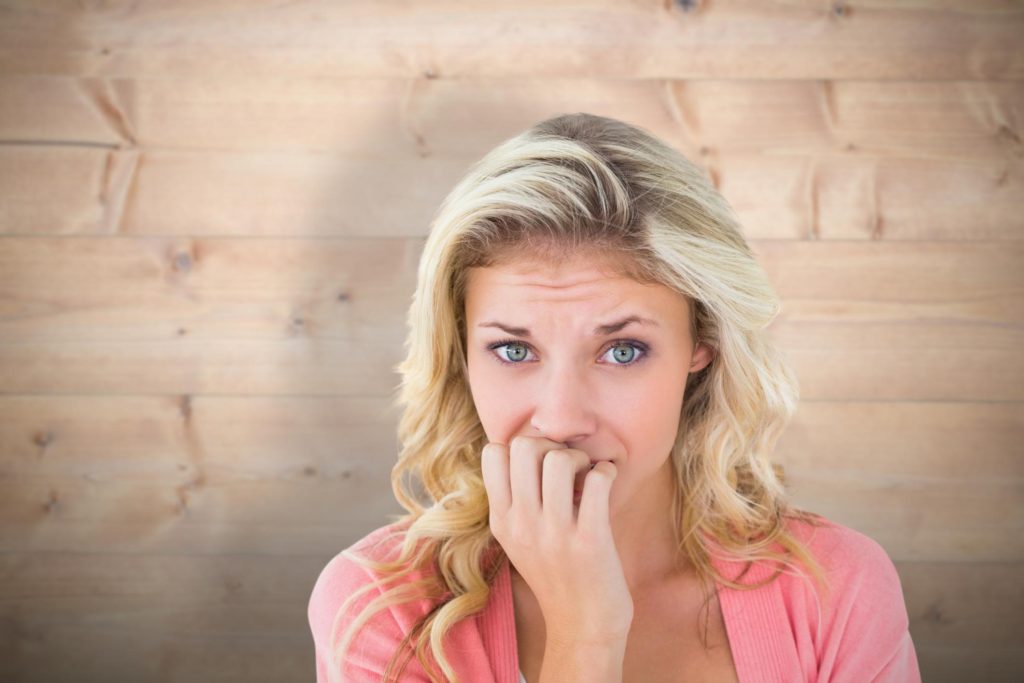 "I get nervous when I don't get nervous. If I'm nervous, I know I'm going to have a good show." – Beyoncé
Butterflies in stomach, the jitters, bundle of nerves, the heebie-jeebies…
No matter what you call it, each of these sayings capture the essence of the uncomfortable sensation that we experience when we find ourselves in delicate situations, such as when we deliver a presentation or pitch, when we do a test, give a performance, or right before we ask someone out.
In general, people feel nervous when they're dealing with situations where they believe the stakes are high and they feel the pressure to perform their best. And in today's world, there's no getting around anxiety-inducing situations, where there is now stiffer competition and higher expectations, both in our personal and professional lives. You have to be willing to go the extra mile if you want to stand out.
If we want to live up to our potential and build a strong platform for ourselves, we can't shy away from the spotlight. We have to be willing to step out of our comfort zone, as it's the only way for us to grow and expand our repertoire. This necessitates the need to find ways to manage our nervousness so that it doesn't prevent us from giving our best shot and ultimately succeeding in our efforts.
To begin this process, we should first take a closer look at the origins of nervousness. Anxiety of any sort has its root in a very primal part of our being and is a cousin of a more familiar emotion known to all of us – fear. We experience fear whenever we feel threatened on some level. In our modern times, we perceive the prospect of being judged and scrutinized as a threat to our security and reputation.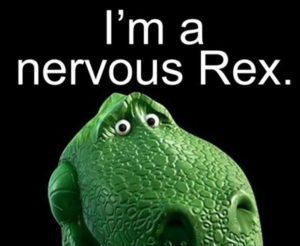 In the past, the only fear triggers that our caveman ancestors faced were imminent, life-threatening dangers such as wild animals chasing them or other clans invading their territory, but today, we experience the same physiological symptoms when dealing with relatively benign, modern day stressors that we face at work, in our relationships and with our finances.
Even though these issues may give us legitimate reasons to be concerned, we should keep things in perspective by realizing that our safety is not being compromised. If we can accomplish this, we'll be able to avoid panicking and use fear to galvanize us into making decisions and taking action. In fact, many experienced stage performers and speakers have become experts at using nerves to give them a boost.
The dysfunction occurs when our mind gets out of control and we enter into the zone of irrational nervousness. Prolonged nervousness not only hampers your mental functioning but also causes physical health problems. The shot of adrenalin and cortisol that your body produces is meant to drive you into action temporarily to cope with a situation, and should get back to normal once matters are resolved.
If you're experiencing prolonged physiological symptoms of anxiety such as heart palpitations, sweating, spacing out, skin problems, shortness of breath, and sweaty palms, you need to get help, as it could be an indication of an anxiety disorder, which should be diagnosed and treated by a qualified psychotherapist.
But if you are someone who experiences garden-variety nervous spells for specific situations only, the key is managing your thoughts and fears. It's usually during critical junctures in your life that your inner gremlin likes to rear its ugly head and whisper things to you such as "you're not smart" or "experienced enough" or "cute enough".  I've written about how to deal with the inner gremlin/critic in this post.
Unfortunately, a lot of people lack the right knowledge and tools to deal with their bouts of nervousness. This causes many of them to resort to drinking alcohol, smoking or taking drugs to numb their anxieties. I would like to propose wholesome and natural alternatives for dealing with this tricky emotion. Here are five simple and effective remedies to manage your anxiety symptoms:
I believe that being nervous can actually be good thing because it's a sign that we are growing and expanding. It's proof that we are brave and courageous enough to put ourselves out there, because we know that, at the end of the day, our basic worth does not hinge on validation from others. Instead, we know that it comes from a place of unconditional love and an undying passion to live life to the fullest.
All my best on your journey,
Seline

Question for you: During which circumstances do you usually get nervous? What do you usually do to manage nervousness within you?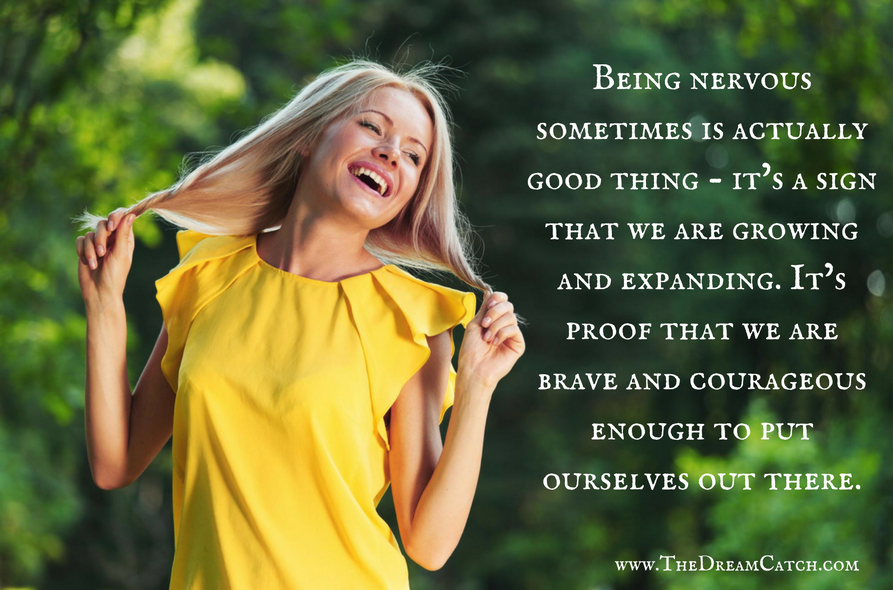 Did you like this post? Sign up below and I'll send you more awesome posts like this one every week.