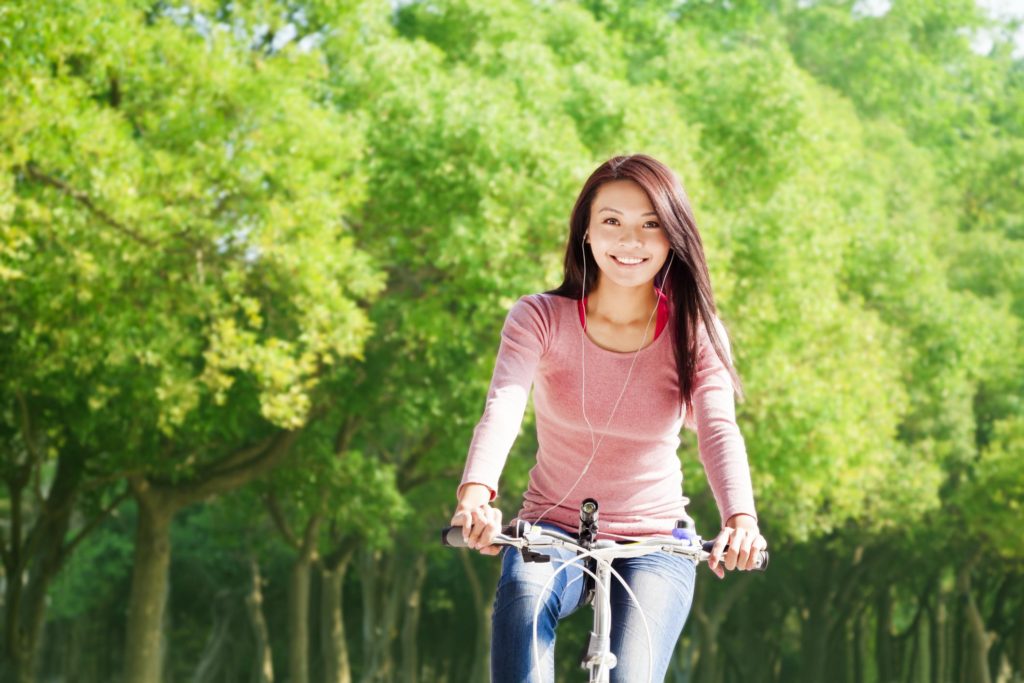 "Just living is not enough… one must have sunshine, freedom and a little flower." – Hans Christian Andersen
Life was quite different for our caveman brothers and sisters who lived some 3.7 million years ago.
They sustained themselves through hunting and gathering. They lived in shelters made of animal hide, bones, wood and mounds of dirt. They used pigments made from oxidized iron and various minerals to color pottery, tools, and even paint cryptic symbols in caves. They congregated at communal camp sites to share meals that consisted of fresh animal meat, fruits, vegetables, nuts, seeds and legumes.
For thousands of years, our species lived this basic and no-frills lifestyle. In fact, 99.9% of the human experience was lived in this hunter-gatherer context, which gave early humans the freedom to roam through the lands freely and have direct contact with the flora and fauna on it. This simple and balanced way of living was sustainable because it's exactly what we were built for.
Our ancestors developed such an intimate bond to nature that they began to see divinity in it. This deep reverence gave rise to Animism, which is the belief that everything on the planet has a spirit or a soul. This includes rocks, mountains, rivers, animals, and even plants. They believed it was important to respect the spirit of anima by living in harmony with the land and all the creatures that occupied it.
Fast forward a couple of millennia and we now find ourselves living in today's fast-paced world, filled with high-tech marvels made of plastic, concrete, glass and steel. All our modern conveniences have come with a heavy price of us having to deal with the side effects of this advanced, yet high-stress lifestyle, such as exposure to environmental toxins, loud noises, processed foods and unnatural radiation fields.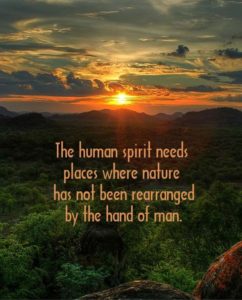 Even though we are wanderers at heart, with a spirit that yearns to be free in the wide-open world, we confine ourselves to a boxed-up lifestyle that is mostly indoors, sedentary, socially isolating and artificial. Not many of us city-dwellers have the luxury to get off the modern-day treadmill to appreciate a sunset or a night sky, to walk by an ocean or a river, or to take in the magnificence of a mountain range.
Depriving ourselves of nature's bounty is going against our very essence, and can cause a major imbalance in our system. When we are no longer grounded to earth, we feel worn down and vulnerable to several stress-related diseases like diabetes, heart problems, asthma, allergies, obesity and cancer.
The solution is for us to find pockets of time in our schedule, during which we can get back to basics. That doesn't mean that we go back to living that way Neanderthals did, but that we borrow a page or two from them. We proactively search for creative ways to escape the concrete jungles that most of us inhabit, and transport ourselves into spaces that are wild, open and relatively untouched by man.
Take a walk in the park during your lunch break or type out your novel while sitting on the beach. Grow your own garden and make time to water and prune it. If you have more free time on your hands, go out on treks or camping trips to the closest natural surroundings near you. Relish the feeling of cool breezes on your face as you take a bike ride by a lake. As you can see, the options to be outdoors are endless.
You'll find that forging a connection with Mother Nature is healing because it allows you to leave your worries behind and cultivate your natural wholeness with a renewed sense of vitality and spiritual exuberance. Here are few other important reasons why you should be spending more time in nature:
The next time you find yourself in the great wide open, close your eyes and take a few deep breaths. Tap into the primal being that resides within you and awaken that ancient consciousness that has lived on throughout human history. Let it remind you of your place in the great circle of life and how your unique spirit is and always will be connected to all the splendor that surrounds you.
All my best on your journey,
Seline

Question for you: Do you wish you could spend more time with nature? How does being out in nature affect you?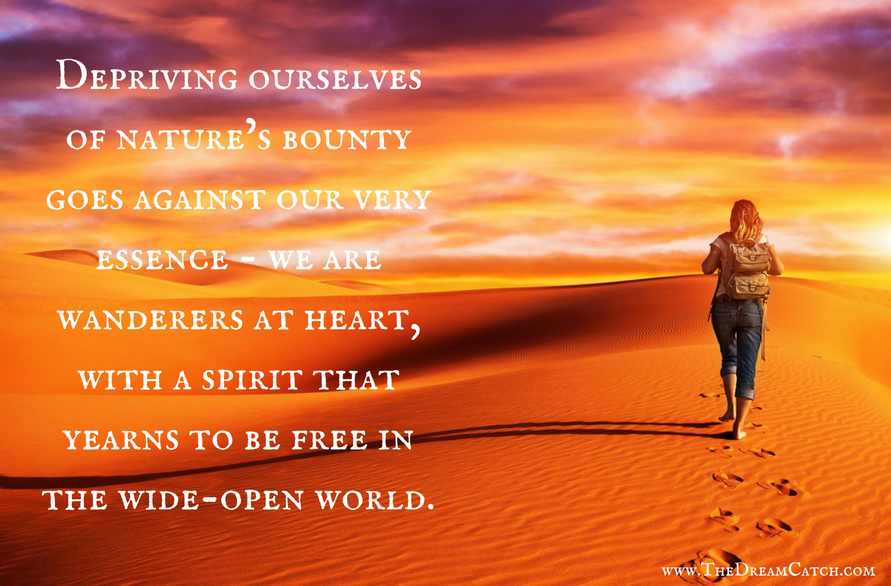 Did you like this post? Sign up below and I'll send you more awesome posts like this one every week.