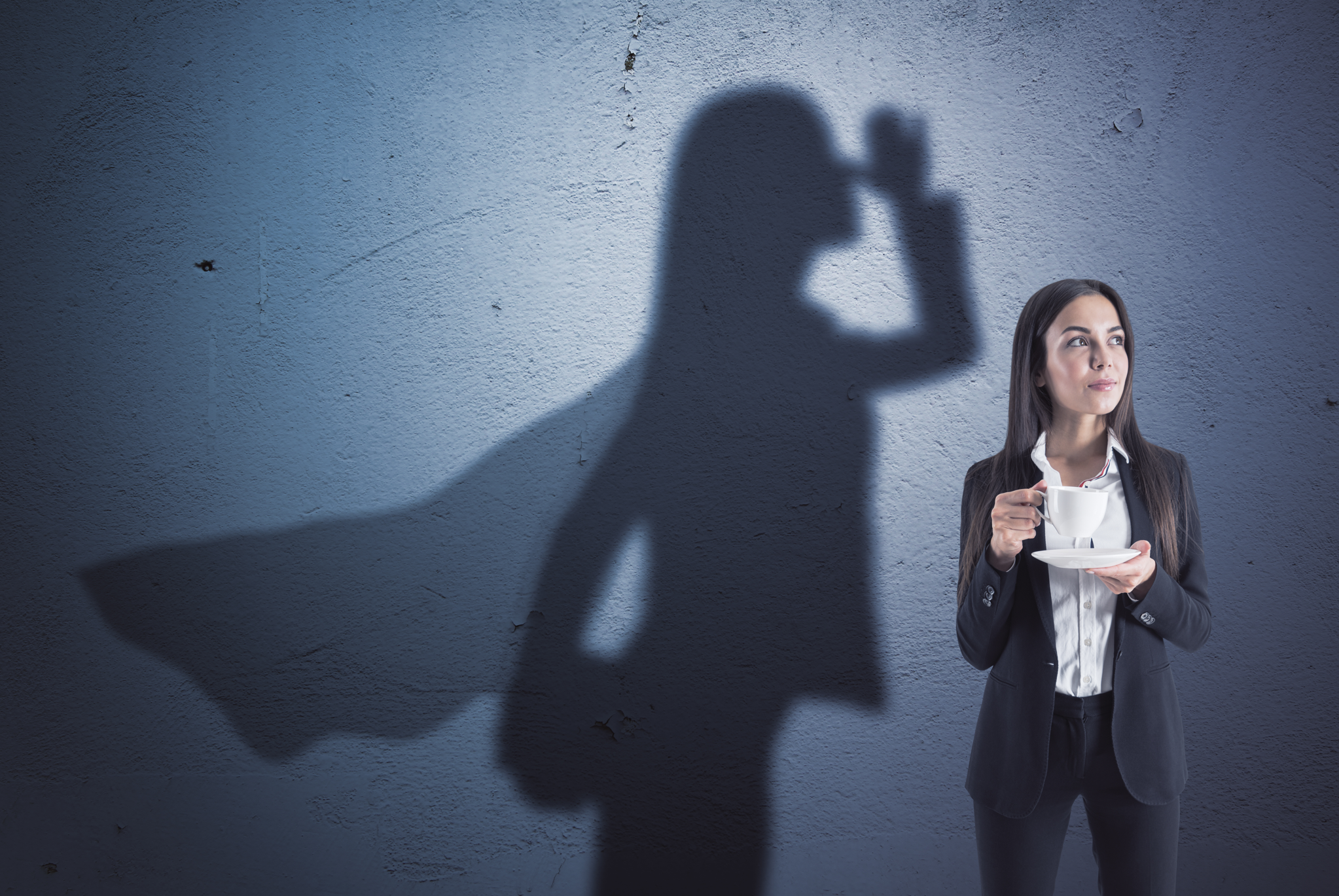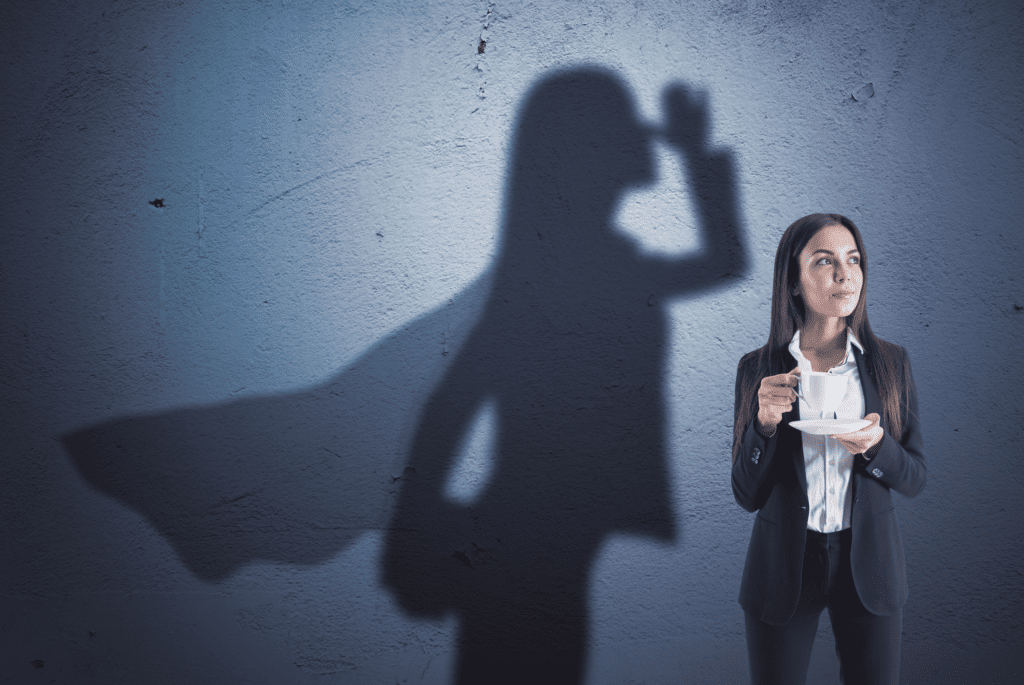 We live in an image-oriented world. What we wear, where we work, or what car we drive can dictate our reputations. Yet, these external sources of identity have little to do with who we are on the inside – our character. While our character and reputation both impact our success, it's important to look at them individually and how they interact. When character and reputation are aligned, we come across as genuine, believable, and trustworthy. Find out how to build a reputation rooted in a good character. (Estimated reading time: 12 minutes)
What you do speaks so loudly I cannot hear what you are saying

– Ralph Waldo Emerson
A fundamental precept of personal branding is that your reputation is your brand. Everyone and every business is evaluated based on the persona they project into the world. In a world where most of us have a public online presence, our appearance is magnified.
You should treat your brand like an asset because it can appreciate and depreciate based on your words and actions. Even if you aren't a public figure with a network limited to your family, friends, colleagues, and acquaintances, you still need to be vigilant about how you come across.
Why should you care? Because it's your reputation that carries the weight of your interactions. It's what will get your foot in the door to meet the right people. Once you get in, it's your character that will help you build trust and gain allies who can help you make progress.
Unfortunately, not everyone understands the importance of their character and reputation. Even in places like Hollywood, where celebrities are surrounded by PR experts and advisers with the power and dexterity to craft narratives that make them appear likable, stars can self-implode and get thrown to the critics and social media mobs.
Rugged individualism and the need to propagate social and political agendas closes our eyes to the onslaught of criticism that inevitably erodes reputation. We saw this happen in a big way when 22-year-old actress Rachael Zegler, who was cast in Disney's upcoming Snow White remake, began slamming the original 1937 animated film during her interviews.
People were appalled by her lack of regard for the source material and ignorance of its importance in Walt Disney's history — it was the first original animated movie that paved the way for the company's behemoth success in the following decades.
The actress revealed that she 'hated' the original classic and that the 'weird' storyline won't be featured in the new movie. She called the prince a 'stalker,' and the film would be going in a new direction, stating: "She's not going to be saved by the prince, and she's not going to be dreaming about true love."
While Zegler's comments do reflect modern values and the zeitgeist of women's empowerment, her detractors pointed out that women can be intelligent, ambitious, and capable but also fall in love. Her stance was labeled as "fake feminism."
After offending many with her comments, Zegler found herself at the center of a major internet controversy. People were angered by not only her words but her attitude. Critics said that she came across as arrogant, condescending, and smug. This was even reflected in her response to the backlash, where she played the victim.
Prior to her reputation nosediving, Zegler was a Hollywood darling who shot to stardom after she was cast as Maria in the movie, "West Side Story." She was chosen from 30,000 applicants after responding to a casting call on social media for Latina actors in 2018.
Yet, through her disparaging words about the original Snow White, she went from being a promising Hollywood talent to finding a reputation as a brat who liked stirring up controversy.
Not only did her words hurt her image, but they could also harm the box-office success of the upcoming live-action remake. Her overnight decline is a cautionary tale of what happens when we don't handle our character and reputation with care.
Character and reputation: what's the difference?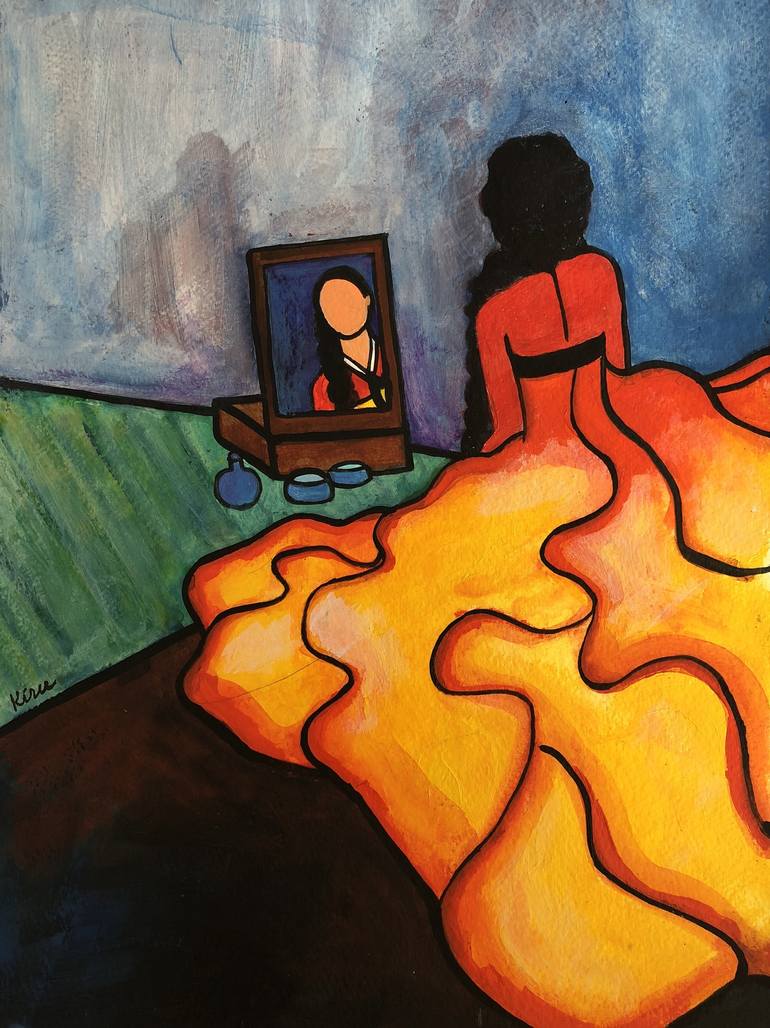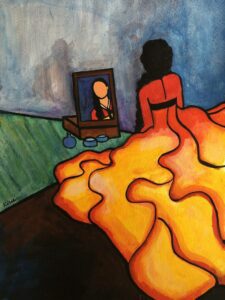 Character and reputation are two different words that are used interchangeably, even though they mean different things. While these two aspects of our being are similar and impact our success, it's important to look at them individually and how they interact.
What is character?
Character is what you are and tells people what you're truly like on the inside. As Wayne Dyer once said, "When you squeeze an orange, you'll always get orange juice to come out. What comes out is what's inside. The same logic applies to you."
Character is a product of the collective behavioral traits that you embody and express in the world. A person with character has certain qualities that make them amicable, like being caring, polite, kind, humble, and understanding. Someone lacking character does not have these traits and may exude negative qualities such as rudeness, deceit, and a lack of integrity.
A distinct constellation of moral characteristics reflected by the words, actions, and choices they make is what makes up an individual's character – and we are always in complete control of it.
What is reputation?
Reputation is how others look at you. It's a subjective perception people have based on their opinions about your personality, even if they haven't met. Like character, your reputation can be positive or negative.
However, reputation tends to be external. This can make reputation tricky to craft because it's based on an individual's view of you based on their perceptual lens – which is not within your control. The only thing that you can do is influence them.
For example, if you disagree with a friend and she tells everyone that you are not cooperative, some might believe her based only on her experience. Being disagreeable becomes your reputation in their eyes until you prove otherwise.
Reputation is crucial because it impacts what people tell others about you, either in person or online. Those in the public eye or with high visibility in their spheres of influence are most impacted by their reputation. It's incumbent on them to ensure their reputation is not built on biases, rumors, or falsehoods being spread by someone with ill intentions.
How does character affect reputation?
We live in an image-driven world where people jump to conclusions based on superficial details. An individual who has crafted a good reputation but has a bad character can ride on that as long as others don't get too close or keep a close eye on their behavioral patterns.
Sooner or later, however, a poor character will be exposed, especially if the power structure the person belongs to can be dismantled. Your true character will surface sooner or later. That's why our reputations should be rooted in good character – when our character and reputation are aligned, we come across as genuine, believable, and trustworthy.
Why we should care about how others see us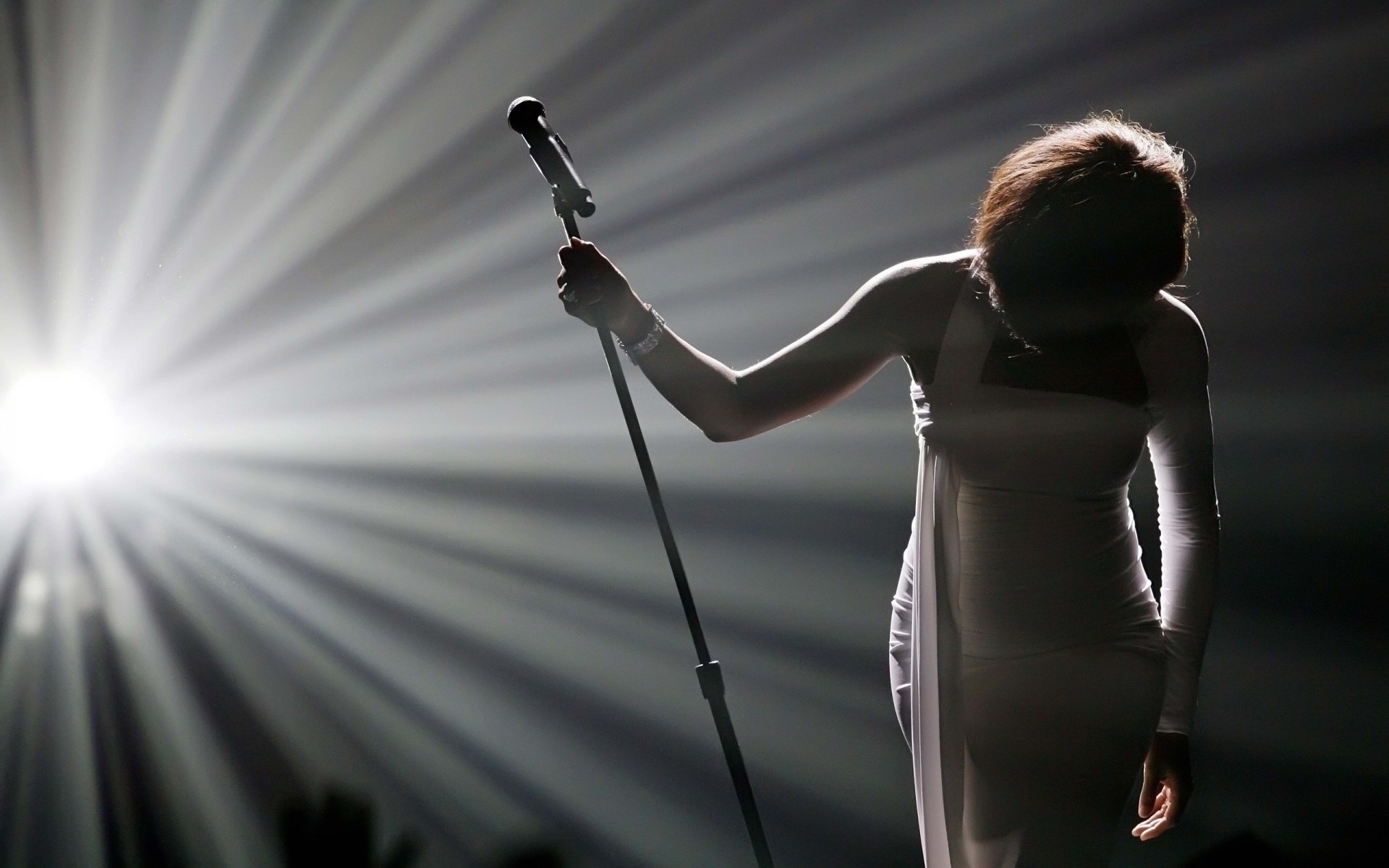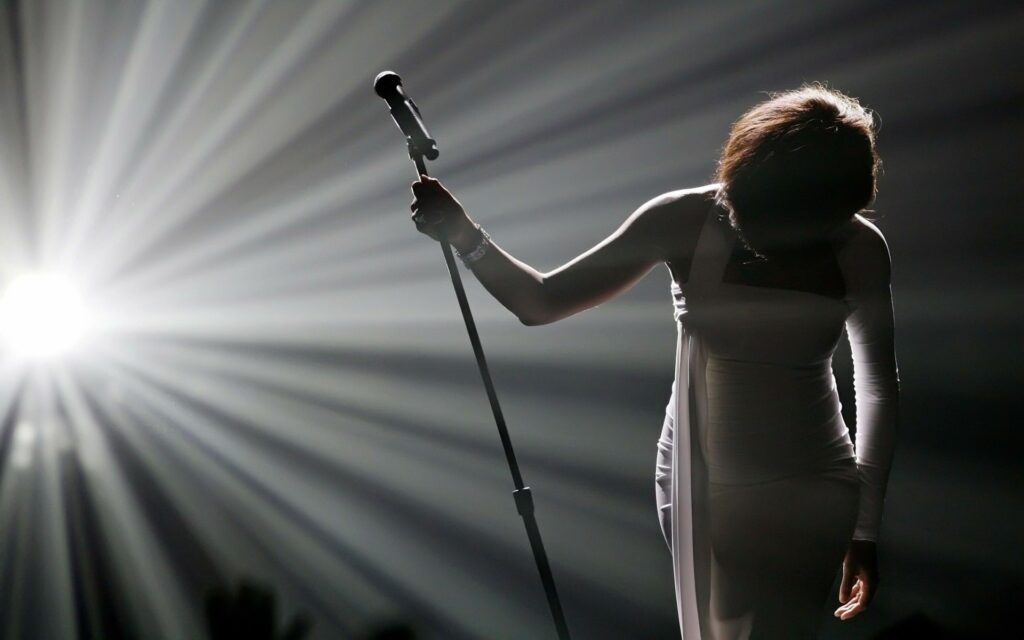 Our current social climate celebrates the self. We're encouraged to "be ourselves," "speak our truth," "be our authentic selves," even if that ruffles some feathers. While this is helpful advice, which I, too, have offered others, it can make us blind to social norms and opportunities if we take it too far.
The most critical determinant of success or failure in work and life is self-awareness. Self-awareness is the ability to understand who we are, but it also includes knowing how others see us and how we fit into the world. As poet John Donne said, "No man is an island." We are all connected and part of a larger ecosystem. The actions and words of one person can impact other people around them.
This has evolutionary roots as well. Humans are, by nature, social animals. We're wired to care what others think of us – we want to be accepted, belong, and develop bonds with our tribe.
Group inclusion was essential to survival when our ancestors shared Earth with saber-toothed tigers and wooly mammoths. No one wanted to be left behind because it was a matter of life or death.
Caring about the opinions of others still matters to our species, but it's shifted from a survival mechanism to a social imperative. While we no longer need each other for basic needs, such as food, shelter, and safety, we need others for emotional support and to advance in our lives.
Knowing how others perceive you makes it easier to align yourself with them and build a solid relationship based on trust. For example, being conscious of your employer's expectations and how your boss views you gives you the insight you need to work in ways that meet their standards. It helps you make a good impression so that you can get promoted and work on more interesting projects and tasks.
While self-expression can lead to healthy self-acceptance, we still need to consider our reputation and the opinions of our peers, especially the ones who matter to us. It's essential to be open to constructive feedback and know if we have drifted from what's normal and healthy.
There is a point where caring too much about others becomes counterproductive and negatively affects our mental health. We must be careful not to go against our core traits, principles, and values just because we want to be validated by others. There are people out there who take advantage of our fears of not being accepted and offer criticism that harms our self-esteem.
The key is learning to balance our subjective experiences of our authentic selves with the external reality that includes the perception others have of us. This delicate balance between staying true to our essential natures and gaining approval to meet our goals is a journey we all must take and master to get the most from our lives.
Character and reputation: steps to align the two and create harmony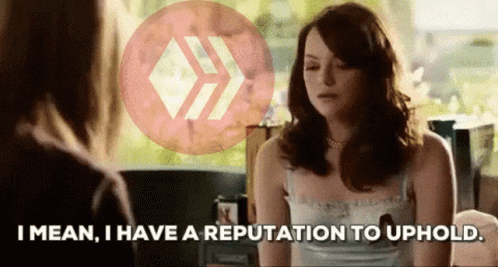 We live in a very image-oriented world. What we wear, where we work, or what car we drive can dictate our reputation. Few realize that the external sources of identity have little to do with one's true character. While emphasis is placed on outward appearances, what really matters is who we are on the inside – our character.
We should focus on who we are on the inside, what holds value to us, and what we stand for. When our focus is inward, a good reputation will follow. By becoming a person of great character on the inside and aligning it with our reputation, we leave a positive legacy that's not measured in dollars but in the number of people who remember you are a 'good person' who made a difference and brought joy by just being themselves. Here are some ways to achieve it:
1. Reflect on yourself.
Start by looking at the current struggles you're facing, especially if it involves other people. For instance, are you in constant conflict with others? Are people not respecting you or taking you seriously? Are your potential and strengths being overlooked by others? Do you feel misunderstood? If you've answered yes to most of these questions, there is a misalignment between who you are on the inside (your character) and how you're perceived by others (your reputation).
Be honest and open to what is working for you and what is not, and see if you can try new ways of interacting with others or if you need to change your behavior and attitude so that you can show up as your best and most effective self. Be kind to yourself as you go through this self-analysis – you're not trying to fix yourself because you're broken but simply enhancing and showing what's already there.
2. Read the room and adapt.
The good news is that you have the power to manage how others view you, but you must be willing to take charge of the impression you give. 'Being yourself' and ignoring those who disagree with you is a lazy way to manage your reputation. You aren't being proactive in constructing your image in a way that would benefit you.
Ask yourself what you want to be known for and what you want people to notice about you. Why? Then, look at the people around you and discover what's important to them. What are their needs, and how can you serve them? What will make them notice and like you?
This isn't about changing who you are to become someone you're not. Your personality and your gifts are enough for people to like you. It's about bringing out traits you naturally possess that the people you interact with will like.
For example, if you find yourself in the company of young children, you can bring out your child-like and fun side and be willing to play along with them. On the other hand, if you're in the presence of a boss who values competence and team-playing abilities, you bring forward the part of you that has a hardworking and cooperative streak.
3. Make a good impression.
When you meet someone, what do they think about you based on this one interaction? This is more important to consider if it's the first time you're meeting them, as everything they'll know about you is based on that exchange alone. It will also determine whether they want to meet you again.
This applies to your online persona as well. Almost everyone looks us up if they want to know more about us. Are the messages, images, and videos creating a favorable impression, or are they confusing or off-putting?
You don't need to mislead or try anything sneaky to make them believe in a fictitious portrayal of you. Instead, reverse engineer it by asking what your end goal is. If it's a potential client, you may want to hire them. If it's a romantic partner, you want them to like you and consider you as a potential long-term partner.
We're not going for perfection but authenticity. When you think about the other person, you're taking a more service-oriented approach, thinking about adding value to their lives based on what you bring to the table. You get far more by winning them over, not yourself.
4. Keep it simple: be nice.
Being nice is a trait that is universally admired. That means being pleasant and polite, doing and saying thoughtful things, and being genuinely interested in other people's lives and what they have to say. The expression "you get more flies with honey than with vinegar" holds here.
This does not mean you must engage in brown-nosing or people-please in ways that compromise your integrity. It simply requires you to be conscious of how you engage with others. That means smiling instead of frowning, being more positive than negative, being open-minded instead of closed, listening more and speaking less, and asking more questions than trying to hog the spotlight.
It means walking away from difficult and toxic people and building boundaries instead of arguing and allowing them to bring out your worst. It also means not gossiping or complaining about others; rather, keep it to yourself, resolve issues, and find solutions with the relevant people. It costs nothing to be nice, but the dividends you get from it can be exponential.
A life goal many people share is to leave a positive legacy as a "good person." This legacy is not measured in dollars and cents, but in the number of people we positively impact. "People will forget what you said, people will forget what you did, but people will never forget how you made them feel," Maya Angelou said. A legacy that lingers in people's hearts is a form of reputation that springs from a good character – someone who loved, cared for, and touched people's lives. 
All my best on your journey,
Seline

Questions for you: Is there a difference between your character and reputation? If yes, what do you think has caused this, and how can you align both aspects of your persona?
Did you like this post? Sign up below, and I'll send you more awesome posts like this every week.
Get My Weekly Insights Via E-Mail And Receive A Free Copy Of My New E-Book!
'The Fast Track Guide to Turning Your Dreams into Reality'