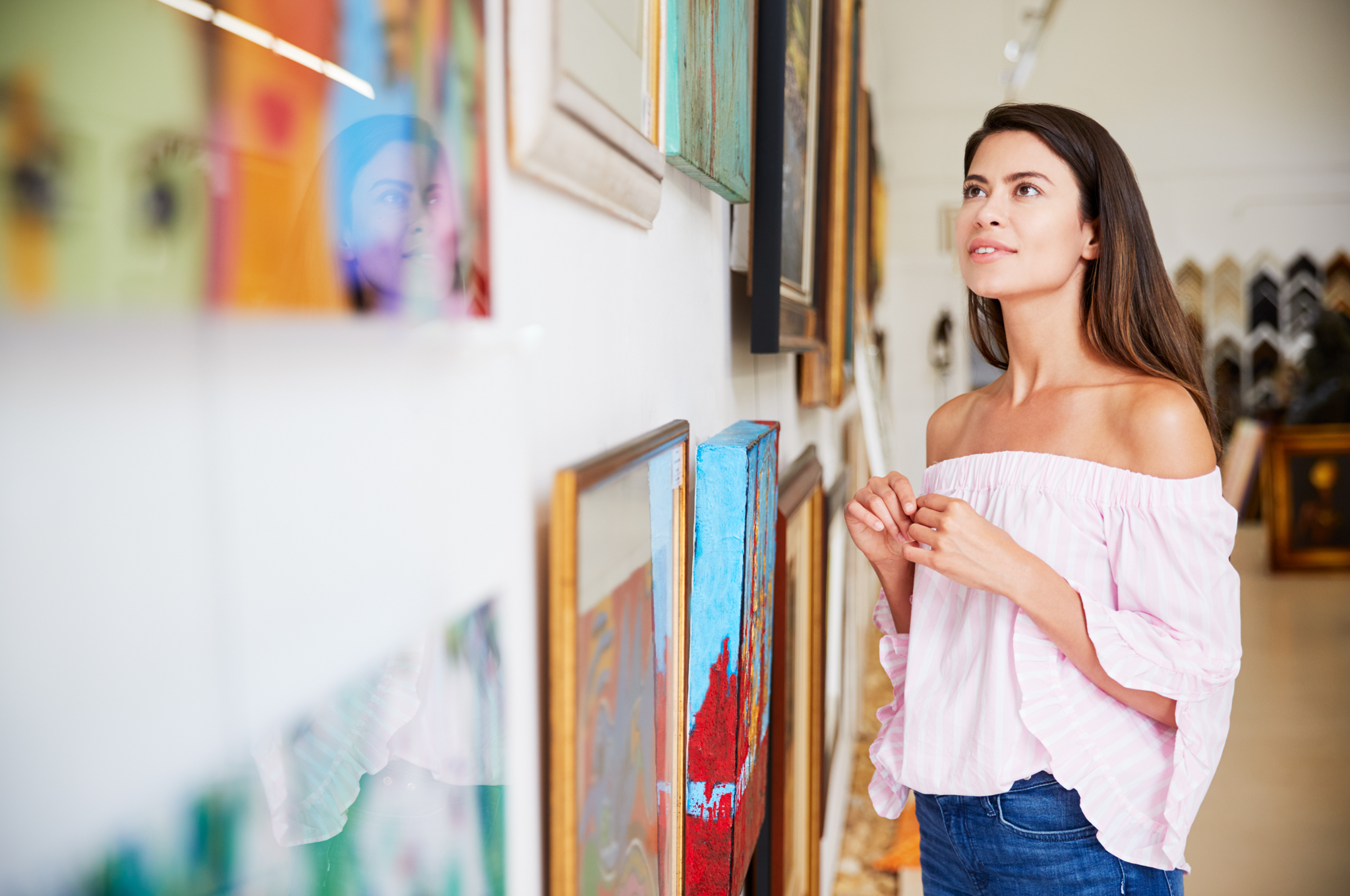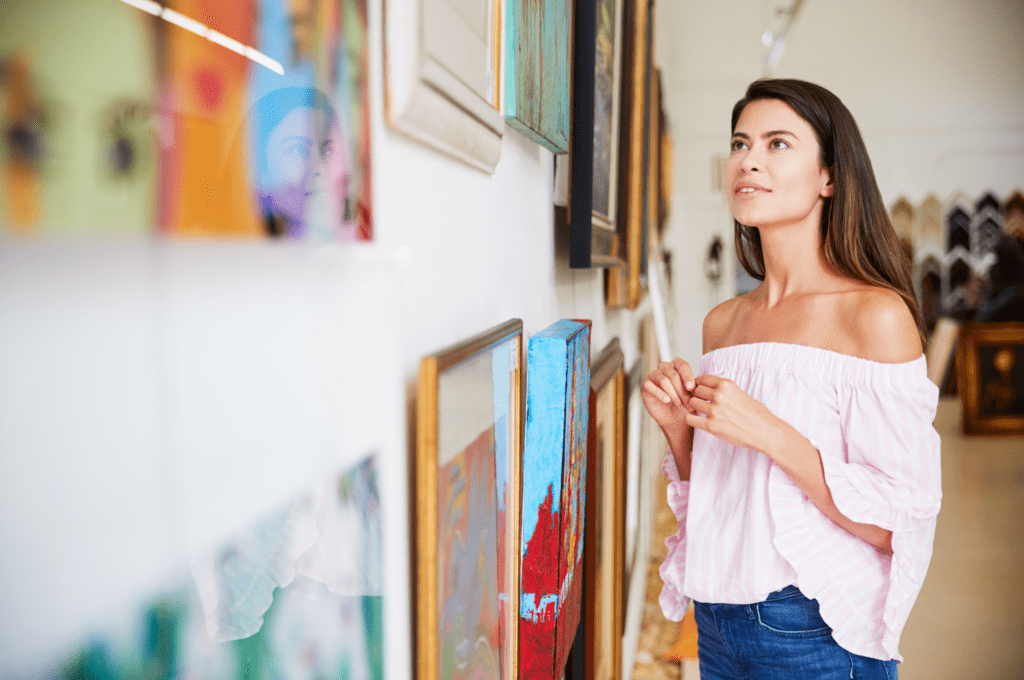 Each one of us is creatively gifted. Anything from trying to figure out what to cook for dinner to planning a vacation is a demonstration of your creativity. But most of us have barely scratched the surface of our potential. We can boost our creative ideas by being deliberate about our practices and lifestyle choices. Looking at the habits of these six creative geniuses from history can stimulate ideas on how to awaken your muse. (Estimated reading time: 9 minutes)
---
"Creativity is a wild mind and a disciplined eye."

— Dorothy Parker
---
Creativity is one of the most important soft skills in the 21st century — and it's become easier to develop. Now that most of us have the freedom to express ourselves and have information at our fingertips, the only thing that can get in the way of showcasing our creativity is ourselves.
Despite this access and platform, creativity is on the decline. Living in the digital age exposes us to a plethora of distractions, causing a decrease in our ability to engage in prolonged focus. But creativity is vital to our species' growth and progress.
Since humans started carving out a life on Earth 300,000 years ago, our ingenuity has helped us survive in rainforests, deserts, polar regions, and mountains. It has given way to incredible inventions, like electricity, life-saving medicines, transportation, and the internet. It's made us produce breathtaking art, soul-stirring music, and passionate theatrical performances.
You don't have to be extraordinary to join the pantheon of creative geniuses from history who made incredible contributions to our society. Even if you're experiencing a spell of creative famine, there is hope.
Too many of us take creativity too seriously, so sometimes, all we need is a change in approach. In her book, "Big Magic," Elizabeth Gilbert says that we should treat creativity like a treasure hunt where we seek to uncover the "strange jewels" buried deep within us.
We elicit self-expression based on how we orchestrate our lives. To bring out the cascade of creative thoughts requires more than a mere prod. We must be deliberate. Looking at the habits of some of the brightest creative geniuses from history can stimulate ideas on awakening your muse.
Understanding creativity: the four stages of the creative process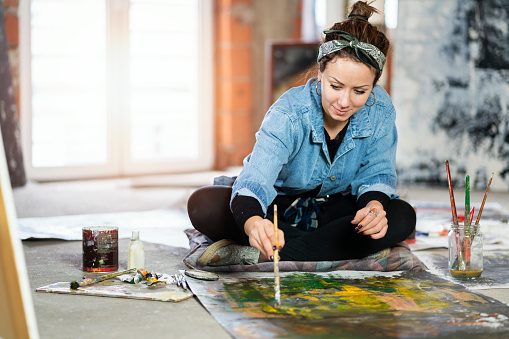 Understanding creativity has been a long-term endeavor, ranging from psychologists to philosophers. While it's part of human thinking, it is often subjective, based on our tastes and sensibilities.
For instance, one person might be mesmerized by abstract art, while another might find it bewildering.
Certain components of creativity such as pleasure, value, innovation, and imagination make it easier to coin a universal definition. The formal definition of creativity is "the ability to produce something original, valuable to the person creating it and the consumer."
Steve Jobs had a simpler definition. He said that creativity is just connecting things. "When you ask creative people how they did something, they feel a little guilty because they didn't really do it, they just saw something. It seemed obvious to them after a while," he said.
Creative ideas can seem like they come out of nowhere. The "AHA" moments or the "eureka feelings" refer to the unexpected arrival of an idea. It feels like it magically appears without much effort to the person who is not familiar with how creativity works.
However, the creative process follows specific steps that lead to these breakthroughs. The process is the same, no matter what form of creative expression you're engaged in —filmmaking, dancing, writing, or photography.
Psychologist Graham Wallas outlined this four-stage model of the creative process:
Stage 1: Preparation (Discover)
In this phase, you're gathering information and data, reflecting on past experiences, and finding sources of inspiration. This is both an internal and external process.
Stage 2: Incubation (Design)
This is when you let your ideas simmer and allow your brain to make connections based on what you learned in stage one. You step away from the project and allow ideas to percolate as your mind wanders.
Stage 3: Illumination (Develop)
During this time, insights arise, and pieces of the idea come together. This is when "Eureka" moments occur. This could be while you're taking a walk, journaling, or in the shower. It is a time during which you can tinker and consider variations.
Stage 4: Verification (Deliver)
After the flash of insight, we note it down, flesh it out, and build on it. By using critical and aesthetic judgment skills, a person can refine and hone their project before presenting it to the world.
Four creative competencies we need to build into our habits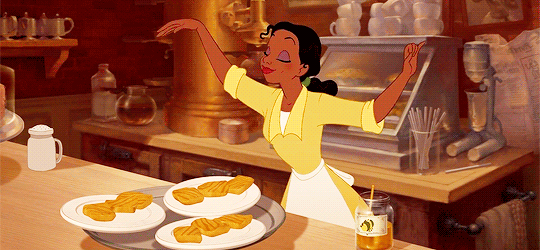 Developing a practice of creativity may sound counterintuitive, as it flows naturally from us. However, studies show that creativity is a skill that can be lost if it's not engaged in regularly.
We must develop creative habits, whether we want to produce a steady flow of original ideas and innovative solutions, or find creative solutions to everyday problems. Adding structure ensures that we remain consistent and stick with our plans.
When we make something a habit, we build new neural pathways that get stronger as we engage in a behavior. Ideas are easier to generate when we pursue a creative habit because our brains can better identify patterns.
According to psychology professor Robert Epstein, there are four competencies that people should master to foster creative expression:
1. Capturing: Being able to note down the ideas that cross their mind at all times of the day. Creative people must have a notebook, recorder, or phone to capture ideas.
2. Challenging: Creative problem-solving can cause frustration, especially if there is no clear solution. Yet creative people seek these open-minded problems because it stretches them into unknown territory to enhance their thinking abilities.
3. Broadening: The willingness to be curious, explore, read, and experience things outside their expertise and comfort zone. The new inspiration and insight from doing new things and venturing beyond the familiar stimulate creative thinking.
4. Surrounding: Creative people immerse themselves in creative environments, whether in a home office filled with pictures or objects that inspire them, or visiting a new country. They also surround themselves with people who can teach them something new.
Strengthening these four skills can make us more creative. You don't have to be in a traditionally creative career to engage these abilities. It's something that you can practice every day as you go about your routine as was demonstrated by creative geniuses from history.
You may not even realize that the various problems you resolve daily are creative acts — from trying to figure out what to cook for dinner to coping with a difficult family situation. Those with a creative mindset will find it easier to navigate these situations and problem-solve.
The curious habits of 6 creative geniuses from history
Here are six creative geniuses from history that you can take inspiration from:
Maya Angelou: Work in a comfortable spot.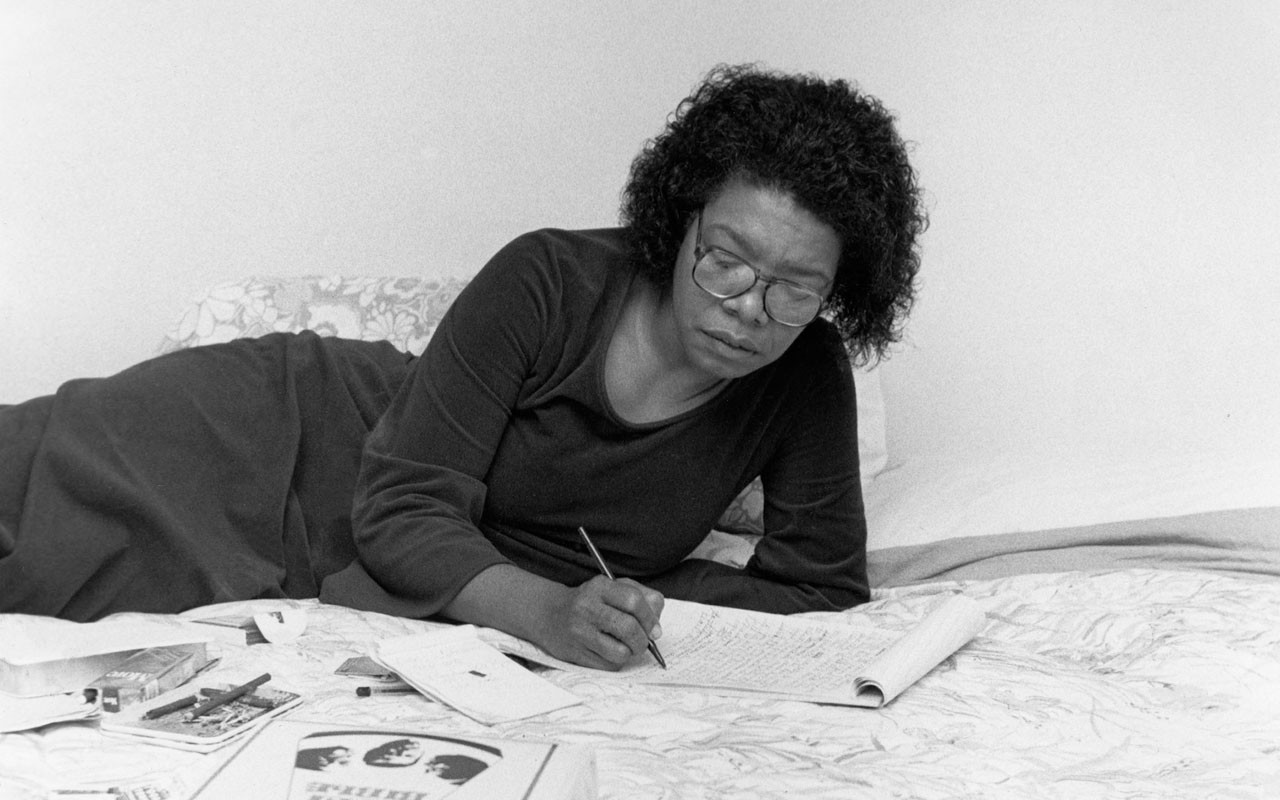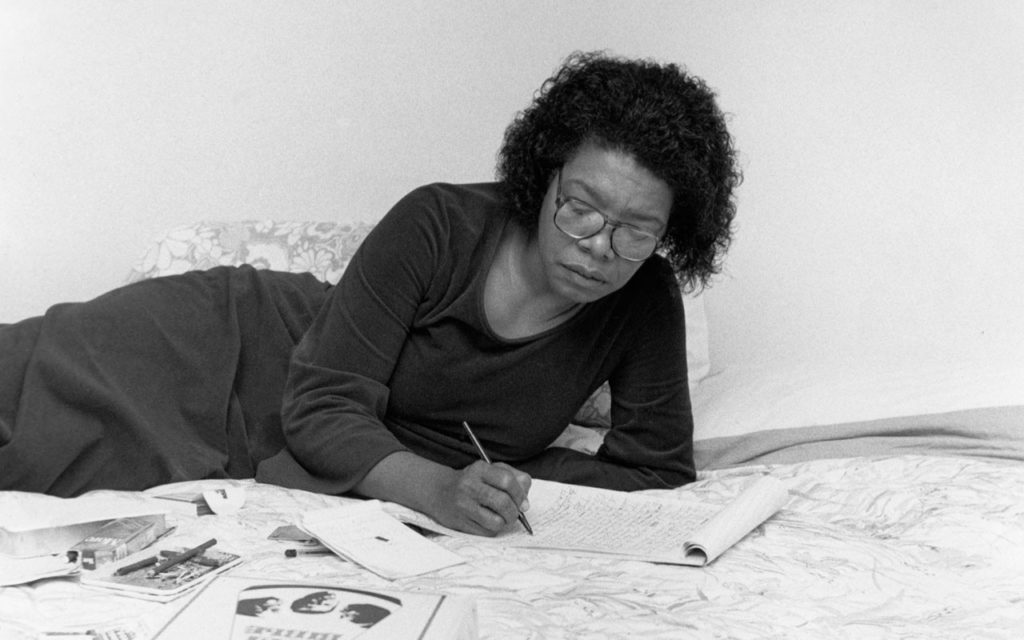 Maya Angelou, one of the greatest and most prolific poets and storytellers of the modern age, was never able to write at home.
"I try to keep home pretty," she said, "and I can't work in pretty surroundings. It always throws me."
Each morning she would leave her house at 7 am and head to the hotel to check into a modest room where she wrote until 2 pm. The only thing she kept with her was a Bible, dictionary, deck of cards, and a bottle of sherry.
How you can implement this habit: Whether you choose to work from home or another place, make sure that the venue is conducive to your productivity and divides your home and work life.
Walt Disney: Be a smart snacker (and know how to fuel your body).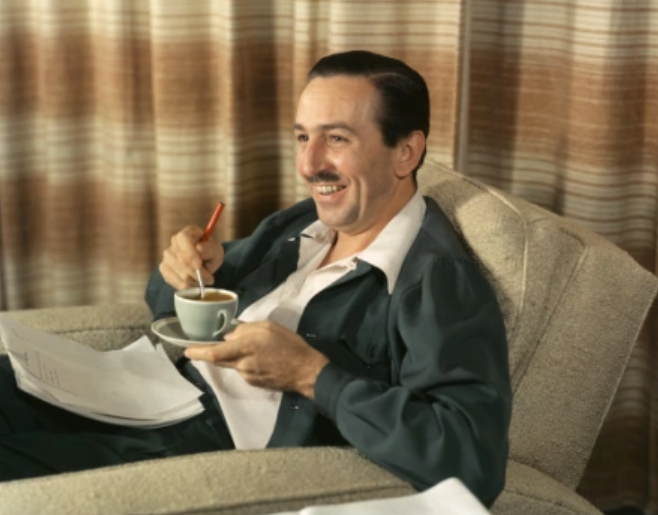 According to biographer Neil Gabler, Walt Disney was a man of simple taste when it came to food. He drank coffee around lunchtime and had a light meal and a glass of V8 tomato juice.
Disney believed that "too much food made you think confusedly" and disapproved of his employees taking long lunch breaks. He did, however, carry plenty of snacks like nuts and crackers in his jacket pockets to keep him going for the rest of the day. He preferred to end his day eating his favorite dish of chili and beans.
How you can implement this habit: Avoid eating heavy meals before engaging in any creative activity as it can cause sluggishness and slow you down. Instead, aim to eat healthy and nutritious snacks to keep blood sugar stable as you tackle your tasks.
Steve Jobs: Walk. A lot.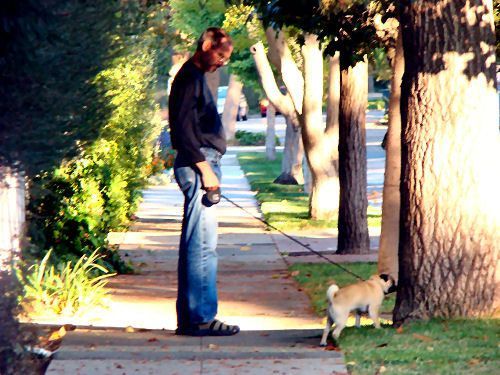 Steve Jobs was known for taking long walks (sometimes barefoot) in the Palo Alto area, where Apple is located. He preferred to walk to his meetings and even held meetings while walking around with his staff.
Jobs believed that the repetition of walking allowed him to focus and come up with some of his most creative ideas. The Apple Park is designed as a beautiful, walk-friendly area where people can contemplate, problem solve, and brainstorm together.
How you can implement this habit: Schedule breaks during which you can step away from your desk and walk around your neighborhood. Avoid taking your electronic devices and use this time exclusively for reflection.
Frida Kahlo: Pen your feelings.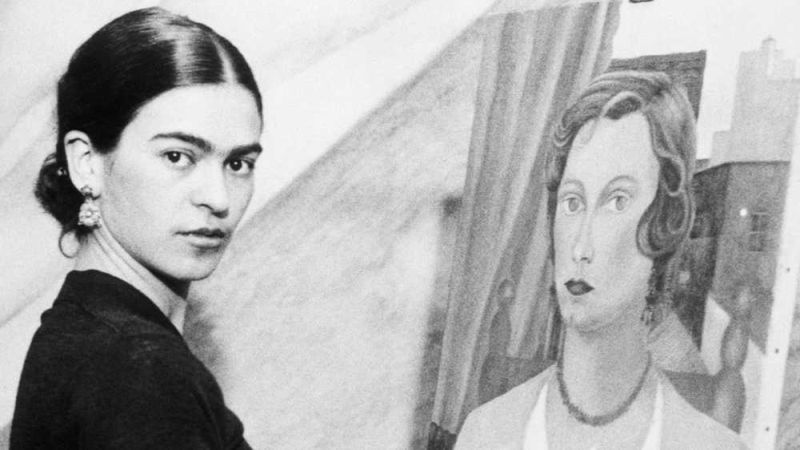 Frida Kahlo began keeping a diary when she was about 36 years old. At that point in her life, she was divorced and remarried to her longtime partner Diego Rivera and endured several miscarriages. She also lost her father a few years earlier and had undergone many surgeries.
Kahlo's diary was more than an artistic outlet; it was where she could heal through her artistic meditations. The drawings, scratch-outs, and layers of text all relay her pain and loneliness.
How you can implement this habit: Plenty of research supports the therapeutic impact of maintaining a journal. Creating a regular journaling practice will support your mental health and allow you access to deeper layers of your personality and insights that you can infuse into your creative works.
Carl Sagan: Read the right books.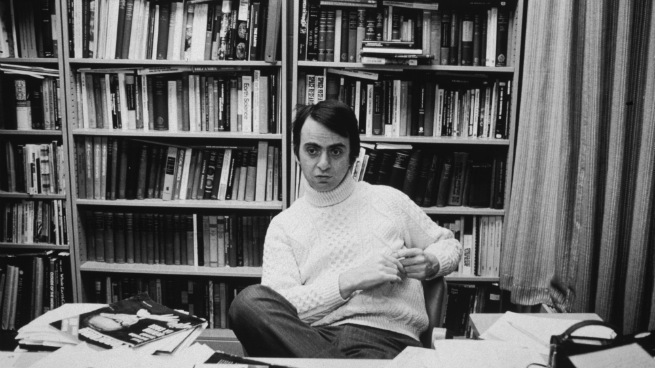 Renowned astrophysicist Carl Sagan once said that "a book is proof that humans are capable of working magic." He went on to say that books allow us to "tap the wisdom of our species; to understand the point of view of others and not just those in power."
However, Sagan was more focused on the quality of the books he read versus the quantity. If you select your books with discernment, it doesn't matter how many you read.
By the time of his passing at the age of 62, he had read a few thousand books, including Plato's "Republic," André Gide's "The Immoralist," and Aldous Huxley's "Young Archimedes to Communication Circuit Fundamentals."
How you can implement this habit: In addition to making reading a regular practice, invest more time selecting your books. Read book reviews, ask for recommendations from people you look up to, or join a book club with people with similar tastes and values.
Stephen King: Work in a day job, even if it's not glamorous.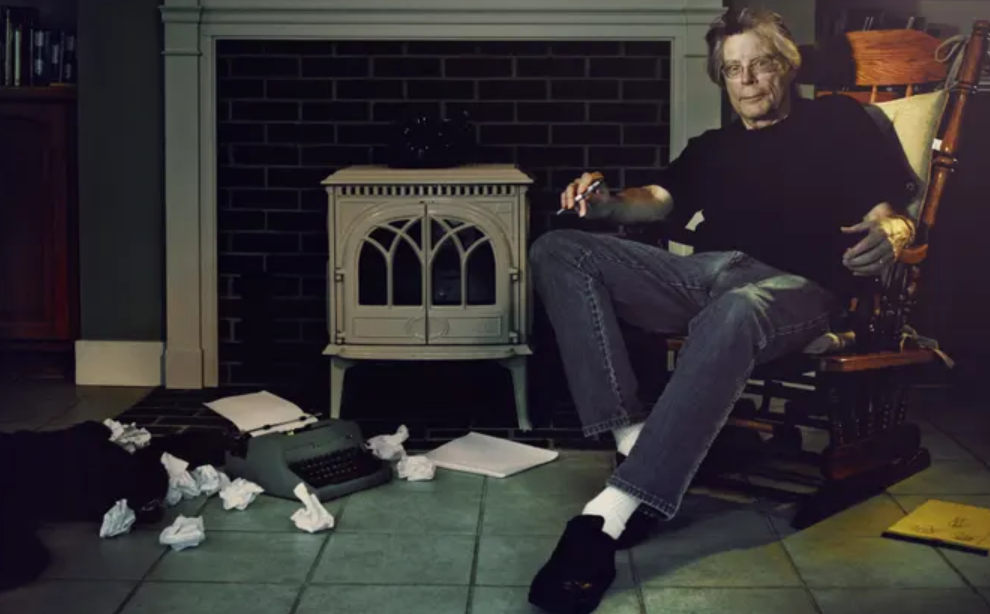 Stephen King, the author of legendary novels like "The Shining" and "It," came from humble beginnings. He worked as a janitor in high school before releasing "Carrie," his first successful novel, in 1974. Later on, he became a teacher, which allowed him to make ends meet as he continued to write his forthcoming novels.
King demonstrated that it doesn't matter what you do for a living if it can be the stepping stone towards something greater. Not worrying about paying the bills gives you the freedom to focus on creative pursuits.
How you can implement this habit: If your creative pursuits are not making enough money to sustain you, consider getting a day job to alleviate financial pressures. You aren't destined to be in your position for the rest of your life — if you're doing things right, your creative hustle will eventually bear fruit, and you'll be able to do it full-time.
Following the footsteps of creative geniuses from history will not only lead us down a path filled with gems of inspiration, but it will also allow us to see the world from their vantage point. By stepping into their shoes, we'll glimpse what could be possible for us if we believe in ourselves.
All my best on your journey,
Seline

Question for you: Who is your favorite creative genius from history? What is it about their habits and creative process that inspires you?
Did you like this post? Sign up below, and I'll send you more awesome posts like this every week.
Get My Weekly Insights Via E-Mail And Receive A Free Copy Of My New E-Book!
'The Fast Track Guide to Turning Your Dreams into Reality'