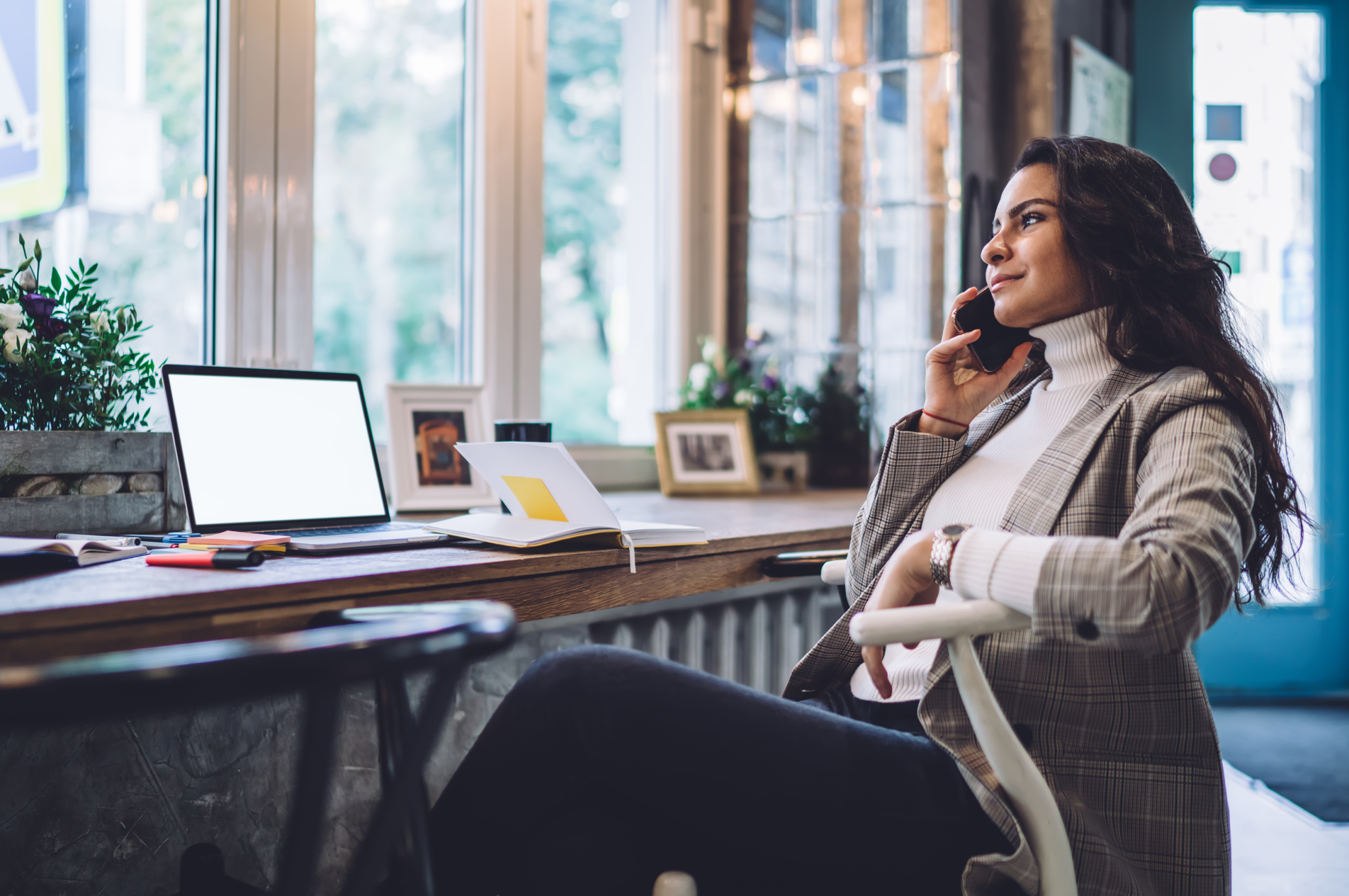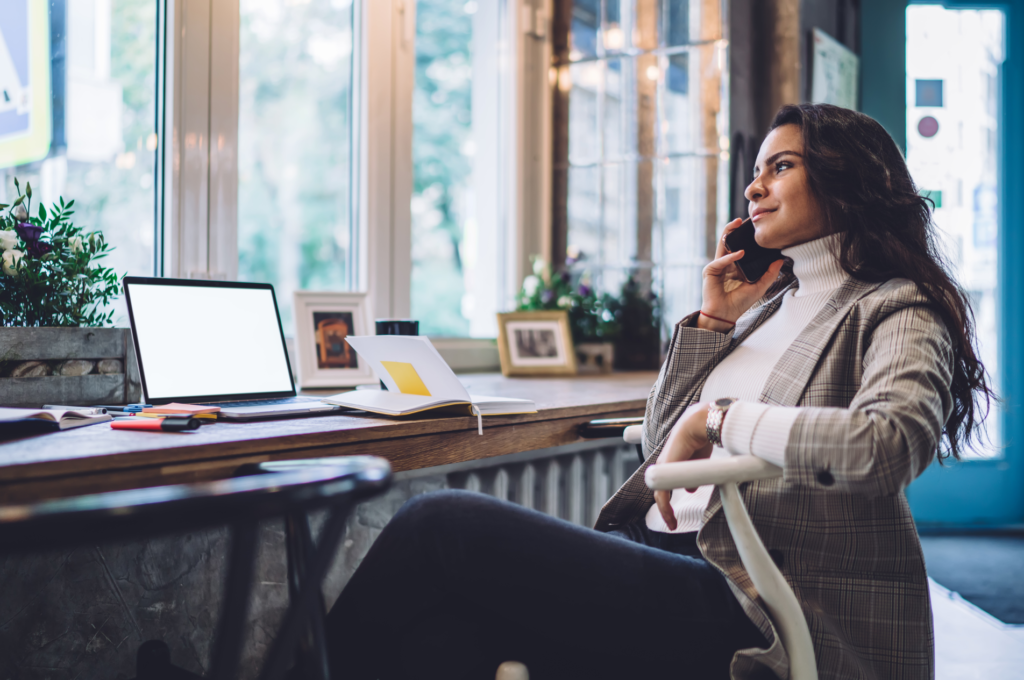 Structure doesn't mean that you must always be on the go and adhere to a rigid timetable. When done correctly, building structure can create freedom in your schedule. It allows you to fully invest and be present in what you do. By making these gradual, incremental tweaks to your lifestyle, you can create more free time and liberate yourself from the chaos of an unplanned and directionless life. (Estimated reading time: 7-8 minutes)
---
"Plan your work and work your plan."

— Napoleon Hill
---
When you think about structure, you probably associate it with "type A" individuals who run their lives on a rigid schedule. They always seem to be on the go, moving from one thing to the next without a moment to stop and smell the roses.
In your eyes, their lives are not only stressful but lack any element of fun and spontaneity. If you're someone who doesn't like to be put in a box and prefers having plenty of room and free time to improvise, the thought of adding structure to your schedule may put you off.
The reason you feel this way is that, most likely, you witnessed an extreme take on it—like an overachiever who did far too much to compensate for some perceived inadequacy.
When done correctly, building structure in your life can be freeing. It can liberate you from the chaos of an unplanned schedule. It can help you focus your time, energy, and resources on the things that truly matter.
When you put things down on paper and prioritize acting on them, you're essentially giving yourself permission to be fully invested and present in what you do. In this way, you create an environment conducive to the steady manifestation of your dreams.
Reframing routine: changing our perception of structure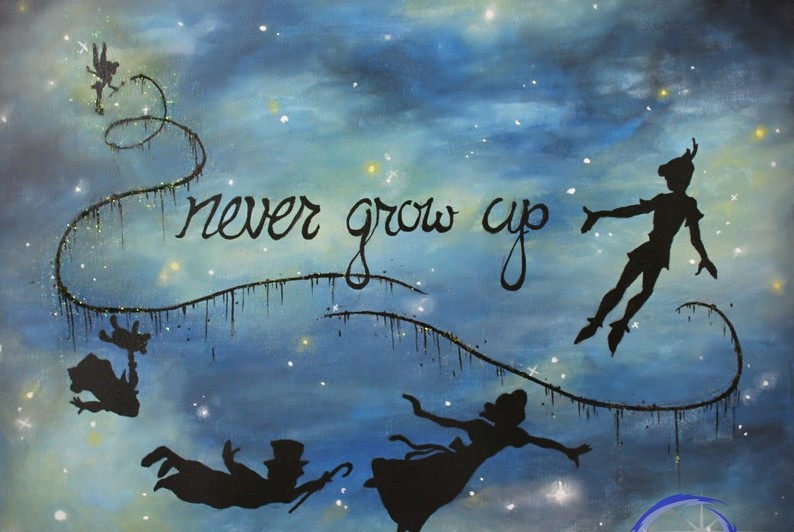 Many of us developed a negative perception of structure when we were children. Our young minds equated routine with constraints from school routines, homework, and chores at home. Every moment we spent on these activities took away from our cherished playtime.
As kids, we wanted to be happy and carefree. That desire does not go away when we grow up.
Burnout, stress, and cynicism are manifestations of an unhappy inner-kid, probably throwing a tantrum about how life has become too predictable and dull from all the overplanning.
To begin seeing structure as an energy-enhancer versus an energy-drainer, we need to change our beliefs. Routines can be fun when we focus on these benefits:
Boosts efficiency and productivity
Saves time, money, and energy
Increases self-confidence
Reduces stress and induces relaxation
Builds momentum and speed
Prioritization leads to better focus and creative output
Another way to warm up to a routine is by understanding your personal preferences and how much you need to get things done without feeling tied down.
Love or hate them: understanding our preference for structure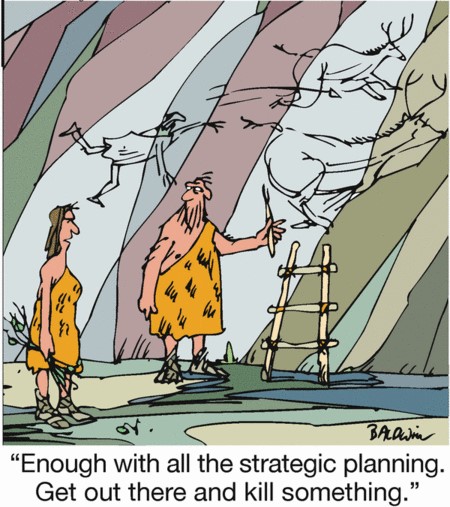 Have you ever noticed that some people feel more grounded when they have a plan than others? Studies show that a large percentage of the population are creatures of habit who like to know precisely how their day will go.
This is especially true for highly sensitive people (HSP), who respond more intensely to experiences. Someone highly sensitive people can be easily overwhelmed when confronted with too many unknowns and unexpected changes. To deal with that, they strive to make the environment and schedule as predictable as possible, including their free time.
I first realized my need for structure was high after returning from a spring break trip to Disney World with my friends in 2003. I gladly volunteered to do all the bookings and itineraries for our trip. Weary from a busy semester in college, my friends acquiesced to my request.
My attention to detail, combined with my passion for all things Disney, turned me into somewhat of a drill sergeant. Every morning I woke my friends up at the crack of dawn to make our way to the parks so that we didn't miss out on early entry into the popular attractions. For the rest of the day, I guided our group to move swiftly from one place to the next, based on the elaborate plan I had sketched out.
While appreciative of my efforts to ensure that we got the most from our time there, my friends admitted that they felt constricted by my watertight plans and didn't want every facet of their trip to be regimented. It took away from the fun and magic of being in the parks.
Not only did this experience teach me to dial down my need for structure when working with others, but it made me sensitive to the fact that we all have our preferences.
In the Myers-Briggs Personality Type four-letter code, Judging and Perceiving gives insight into how we approach life: structured and planned (judging) or flexible and open (perceiving). Those with judging preferences like things to be orderly, neat, and established, while people with perceiving preferences want things to be spontaneous and open-ended.
Like the other dichotomies in MBTI, neither one is 'good' or 'bad,' they are just different, and we all have a little bit of both. The goal is to find out which of them we lean towards, find our sweet spot, and build our lives based on what allows us to express ourselves fully.
Creativity and structure: why they are best friends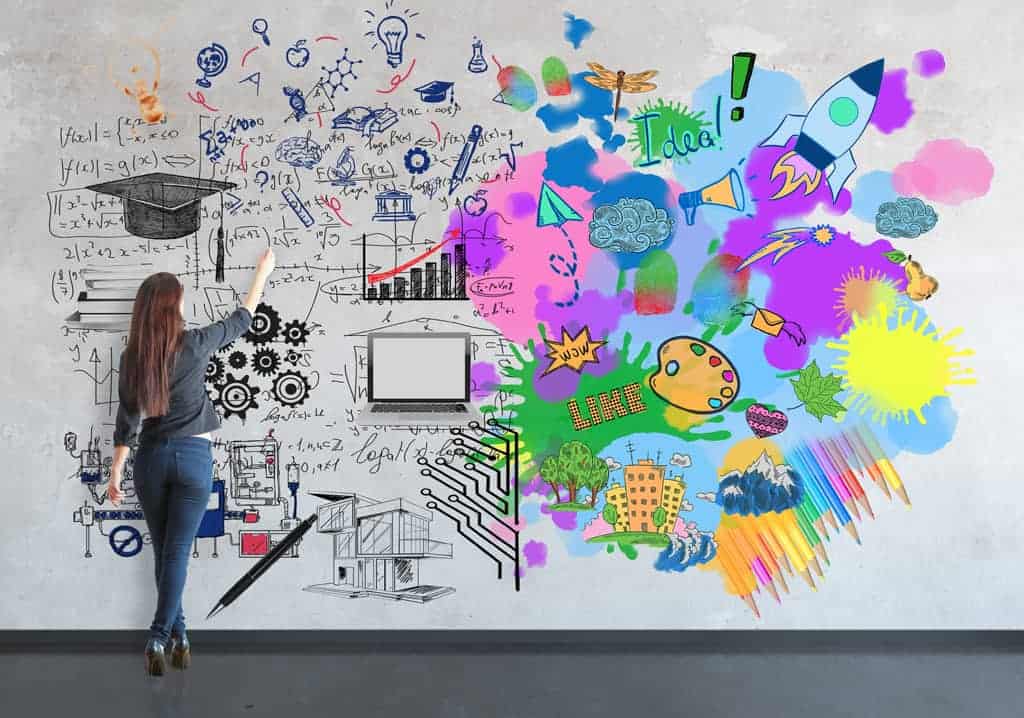 A perennial question is whether structure encourages or dampens creativity. While there will always be a constant push-pull between the two, the reality is that you need both to flourish.
If you're a free-spirited creative who shuns structure, you'll be incapable of bringing all your unique ideas to life. On the other hand, if you're extremely diligent and plan every tiny detail of your life, you're not giving yourself any room to explore and get outside your comfort zone.
Some form of structure facilitates creativity. The apparent restriction it creates increases the need to focus and channel our creative energies into our projects.
Contrary to popular opinion, these positive constraints don't limit our imaginations but guide and streamline the creative process. A good structure is difficult to wriggle out of and shapes our behavior to make change inevitable and consistent.
More often than not, we enforce those conditions. Harvard happiness expert Shawn Achor improved his guitar-playing skills by creating his own form of constraint, which he calls the "20 second rule."
According to Achor, to create a new habit, we must make it easier and quicker to achieve (ideally 20 seconds or less) to increase the chance of getting it done. By moving his guitar to immediate reach, he got rid of the resistance that often comes with starting a new practice.
Sometimes the structure is placed upon us by external forces, as in the case of Charles Darwin. Because of his chronic health issues, Darwin had to spend long periods in isolation. Unlike other scientists who spent a lot of their time teaching and doing administrative work, Darwin was able to devote himself entirely to research while he was secluded at home.
In his autobiography, he wrote: "Ill-health, though it has annihilated several years of my life, has saved me from the distractions of society and amusement."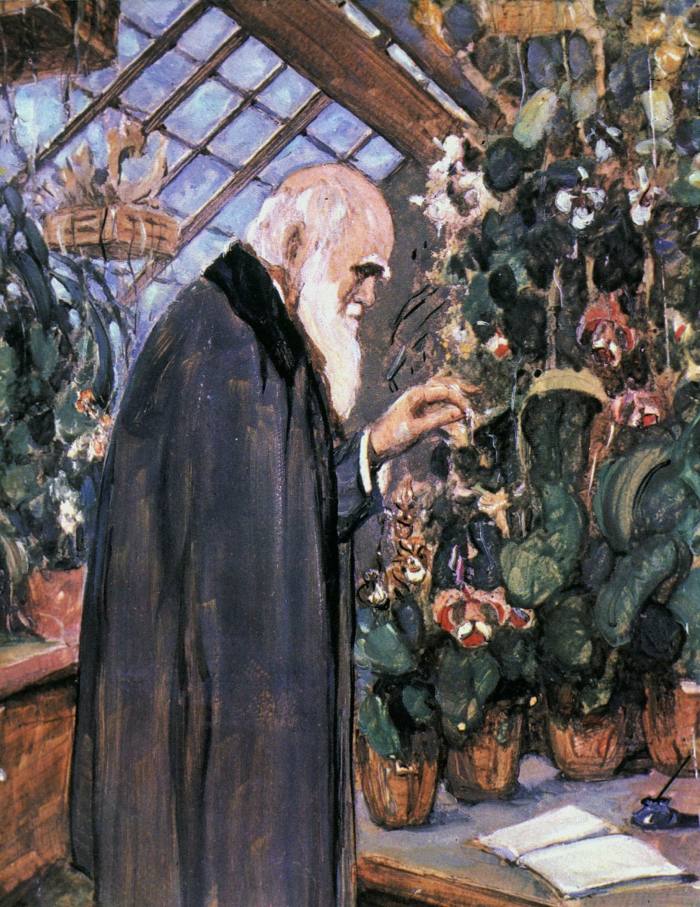 How to Use Structure to Create More Free Time in Your Schedule
Having structure doesn't imply that we all need to self-isolate and cut ourselves off from the rest of the world to experience freedom and have free time. All it takes is gradual, incremental tweaks to our lifestyle. These five steps will help get you started in creating free time:
1. Focus on specific areas: Not all facets of your life need structure. Some you might have a good handle on, while others are messy. Consider if any of these need your attention:
Daily schedule: A well-planned day that allows you to get essential tasks done while allowing time for self-care, relationships, and fun.
Health: You have your meals, sleeping, and workout routine in order. You make sure that you visit the doctor and other health practitioners for regular checkups.
Finances: You've created a system to budget and keep track of your spending. You know where your money is going, and you're spending it on the things you value.
Relationships: Your relationships with your significant other, family, and friends are thriving because you make enough time in your schedule to have quality time with them.
Personal maintenance: All your grooming and personal hygiene routines are planned out and taken care of so that you look and feel your best.
Physical environment: Your home and workspace are neat and orderly. You're not bogged down by clutter and not being able to find things when you need them.
2. Use a planning tool: There are many tools out there, both digital and paper-based, that you can use to plan your schedule. In the digital realm, you can use to-do list apps, calendars, Google Sheets, or Excel, or you can go for good old fashion planning tools like daily agendas, notebooks, or specialized planners and calendars. It's important to choose the one you're more comfortable with that you'll most likely stick to in the long run.
3. Create structure around things you do daily: Certain activities like brushing your teeth, sleeping, working, household chores, and eating meals are repeated daily. These should be the first tasks you schedule on your calendar and the ones that you should plan your day around since they are essential to meeting your basic needs.
4. Gradually add other tasks in order of priority: Many people find routines difficult to sustain because they try to do too many things at once when they should be taking baby steps. I suggest writing your aspirational goals down, whether journaling or reading for 20 minutes a day, then slowly adding them to your routine. For instance, you can start with reading five pages a day and grow from there. This takes the pressure off and allows you to enjoy the process.
5. Stay on top of your schedule: Get ahead of the game by using these tried-and-true strategies used by some of the most productive and successful people:
Set an intention every morning after you wake up.
Start your day strong by doing things that give you momentum to blaze through the day.
Streamline your workload by batching similar tasks together that you can complete on specific days of the week.
Plan your day the night before to know what needs to be prioritized and what you'd like to accomplish by the end of the day.
Allocate one day of the week to plan your week ahead of time and make sure you have all your ducks in a row to feel prepared for what you have scheduled.
The freedom to plan our day is a privilege. A significant percentage of the world population are given little to no choice in how they spend their time, either because of their circumstances, cultural expectations, or lack of finances. Knowing this will help us see that creating a structure to have more free time is something we should be grateful for and intentional about.
All my best on your journey,
Seline

Question for you: Do you believe that structure can create more freedom and free time? How have you seen this play out in your own life?
Did you like this post? Sign up below, and I'll send you more awesome posts like this every week.
Get My Weekly Insights Via E-Mail And Receive A Free Copy Of My New E-Book!
'The Fast Track Guide to Turning Your Dreams into Reality'