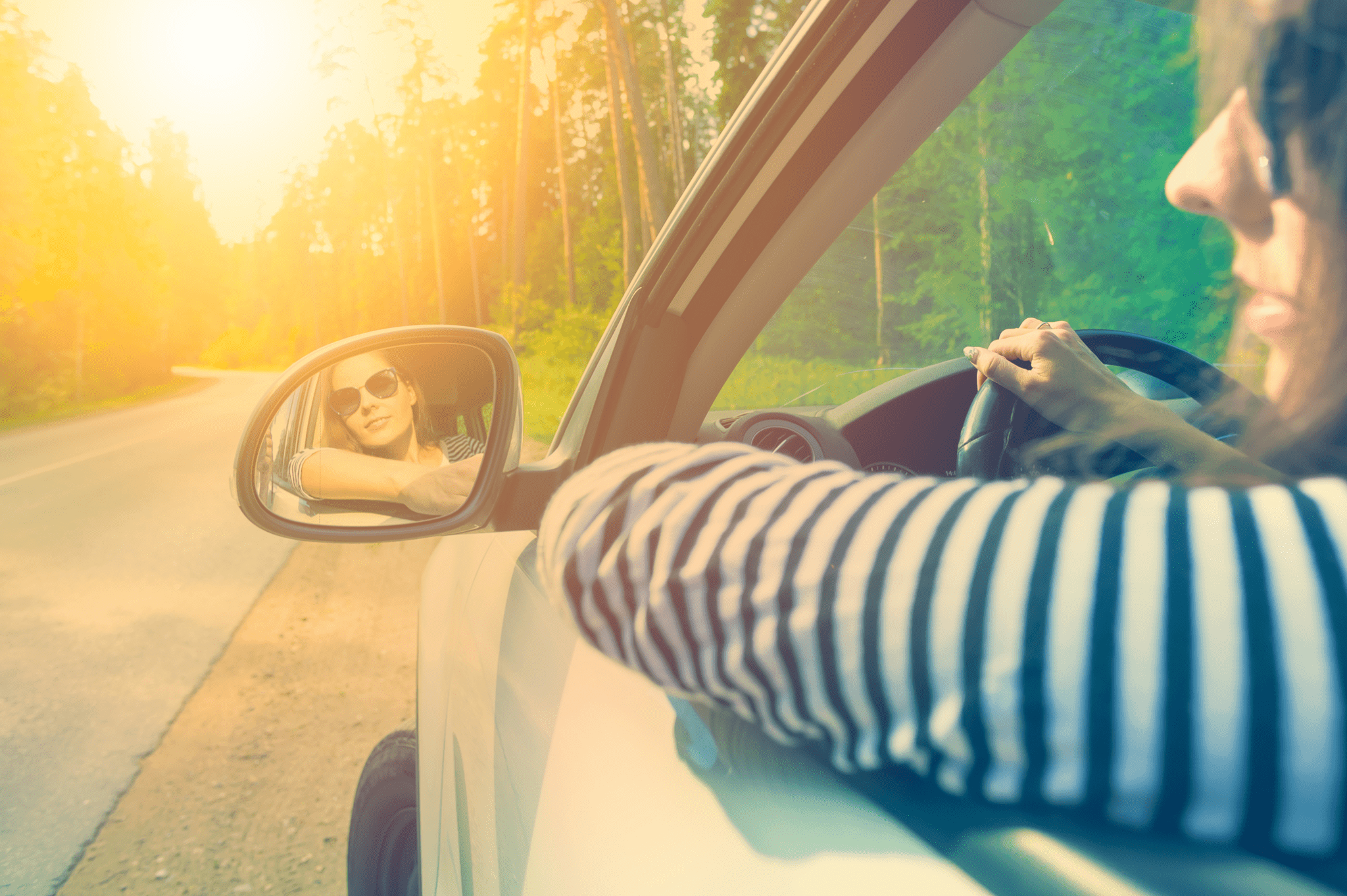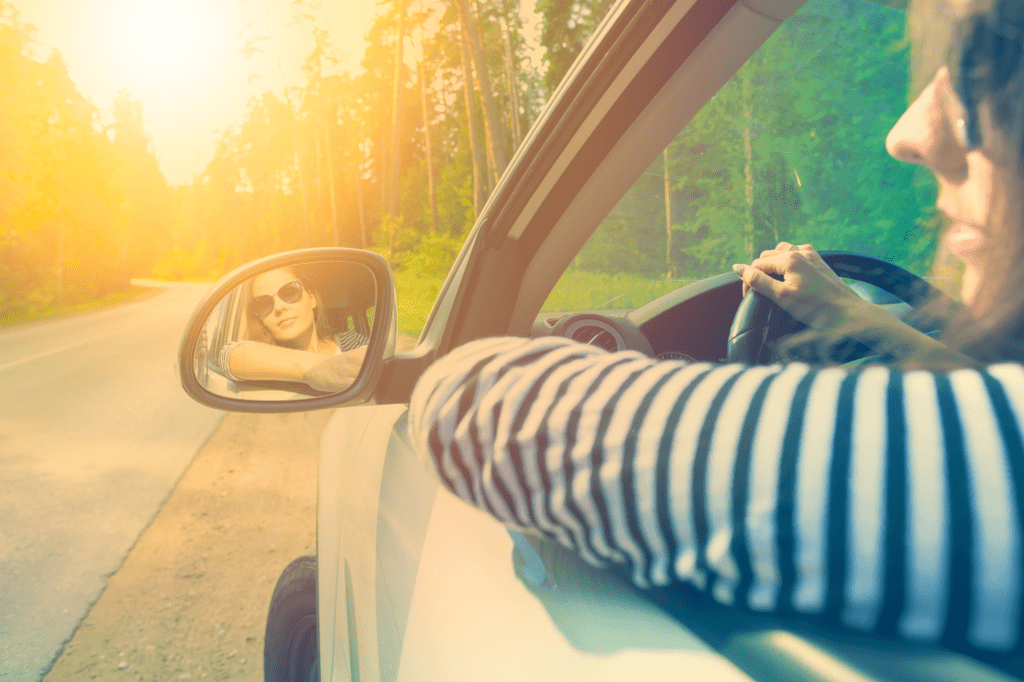 Most of us have past experiences where we wish we had done things differently. Several phrases describe this regretful feeling, but one that's most widely used is, "hindsight is 20/20." When someone says that hindsight is 20/20, they mean that in the future, we can look back and see what we could not see at the time. But fixating on the poor outcomes from past decisions does not serve our growth and wellbeing. Instead, we should look back to search for wisdom that can aid us in the future. Use these five steps to make the most of looking back on your past and answer the age-old question: is hindsight 20/20? (Estimated reading time: 10 minutes)
---
"Do the best you can until you know better. Then when you know better, do better."

— Maya Angelou
---
"I wish I knew then what I know now!"
How often have you thought this as you reflect on an event from your past? You most likely referred to an experience when you wished you had done things differently.
Despite having the thought many times myself, I've never supported such a claim. "If only" statements provoke feelings of regret and inadequacy. Whether we think it to ourselves, utter it in coffee talk with friends, or admit it to our therapists, it is an act of folly that disempowers us.
Several phrases describe this forlorn sentiment attached to our pasts, but one most widely used is, "hindsight is 20/20." 20/20 is considered perfect vision – it means you can clearly see objects that are 20 feet away.
Hindsight is the ability to understand and realize something about an event after it has happened — why or how it was done, could have been done better, or avoided completely.
When someone says that hindsight is 20/20, they mean that in the future, we can look back and see what we couldn't see at the time.
While there may be some truth to this statement, we do ourselves a disservice if we dwell on the emotions it stirs up. It is unfair to point the finger at ourselves for not making an ideal move because we lacked the insight and information we needed at the time.
Could things have fallen into a better place? Would we have been in better circumstances? Yes, but it would not have made us who we are today. We needed those detours and bumps on the road to shape us and take us in a direction where we learned vital life lessons.
Nun and theologian Joan D. Chittister says that every period of our lives can teach us something new. "The harvest of youth is achievement; the harvest of middle-age is perspective; the harvest of age is wisdom; the harvest of life is serenity," she writes in 'High Spiritual Season.'
Instead of fixating on the loss and the poor outcomes from past decisions, we should look at what we gained from having gone through them: wisdom. By transmuting pain into resolve, we instantly put ourselves in a stronger position to build a future with precision and care.
Clinical psychologist Dr. Phil McGraw captured this truism perfectly when he said, "If you learn from an experience, it's tuition. You've paid for an education. If you don't, you've paid a penalty."
Why do things seem to make sense when we look back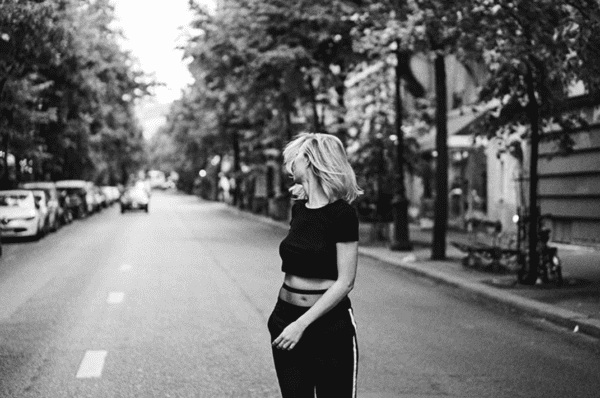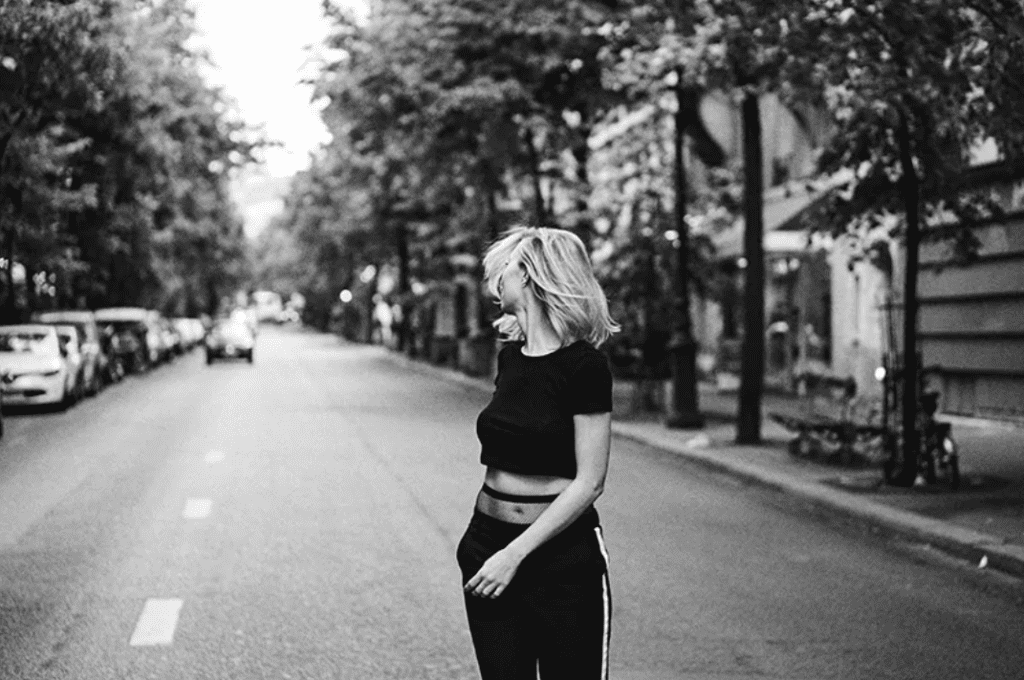 When it comes to life experiences, it's all about perception. That's why two people exposed to identical circumstances may interpret them differently. Each person viewed the events from a different lens that evoked specific thoughts and emotions. Similarly, the lens we use when looking at the past often differs from the one we use in our present moment. 
The world is filled with individuals who say they "knew it all along" or "anyone could have seen it coming." A stock market crash, a messy divorce, or even violent crimes can be traced, especially by those who have intel on these subjects and can spot the patterns and clues that led to the event. Outside this specialized group, most people are taking a shot in the dark.
Those who are looking for comfort might be drawn to the certainty and sense of conviction that these apparent seers exhibit. But what makes people so confident about the accuracy of hindsight?
To understand their psychology, think about the last time you read a memoir or watched a biopic. As a viewer, you found it easier to make sense of the interconnectedness between the occurrences in the protagonist's life. You had a bird-eyes view that helped you see how one small event influenced a much larger chain of events.
This is called the "butterfly effect" – the notion that a situation in which an action or change that does not seem important has a substantial effect. Similarly, if you look back on the minute details of your life, you may see how a small event was the catalyst for a significant change in your life.
As an example, let's take bumping into a person at a café. This person might just happen to be looking into the same business idea as you are, and you build a successful joint enterprise. If you had chosen a different café or arrived a few minutes later, you would have missed that opportunity.
However, you can only see this connection later because it takes time and distance to connect the dots and create a narrative about how things unfolded. Like a scriptwriter or a biographer, you wove a coherent story because you had objectivity and emotional distance from the event.
As humans, we are meaning-making machines. We are prone to drawing lines from one thing to the next and view things as linear and sequential, even if they are random. We do this to make sense of the randomness of events and to soothe our anxieties about the unpredictability of life.
But as brilliant as the human mind is, it has blind spots that obfuscate the truth and downplay unsavory details. The only way to overcome this is by looking at our biases predisposing us to embellish the past.
Hindsight bias: beware of rose-colored glasses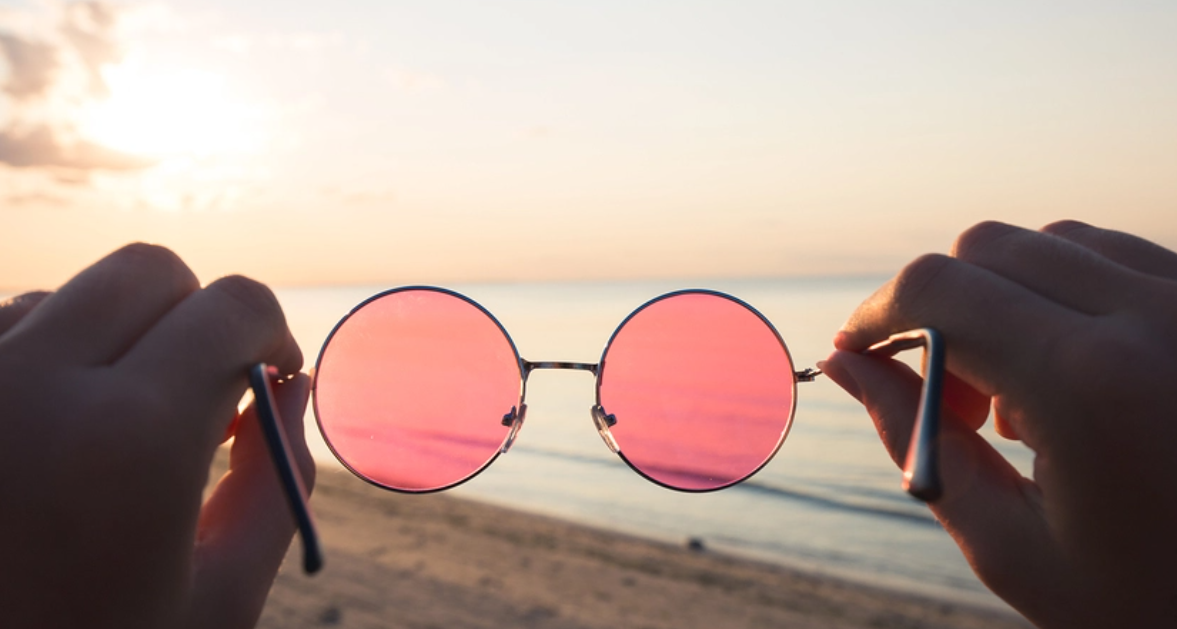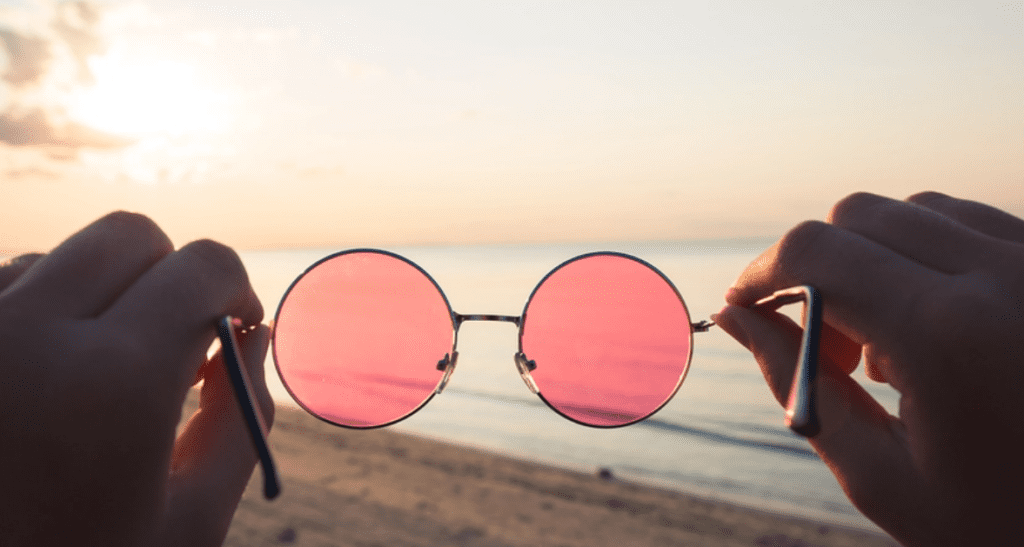 Hindsight bias is the term in psychology that refers to the "I knew it all along" sentiment that results from believing an event is more predictable after it happened. As our minds try to make sense of the world, we constantly connect cause and effect. This is an essential skill for survival, but if we oversimplify our evaluation, we fall for hindsight bias.
There are three major causes behind hindsight bias:
1. Cognitive: The tendency to distort previous predictions of the event because it's easier to recall information that aligns with current knowledge.
2. Metacognitive: If we can understand why and how an event occurred, it makes it appear easily foreseeable.
3. Motivational: People feel more comforted when they believe they live in a predictable world. If we see an outcome as predictable, we feel safer.
Remember these inclinations the next time you try to understand a past event. It might also help to discern which of these three types of hindsight bias you're experiencing:
Predictability – "I knew that would happen."
Inevitability – "It had to happen."
Memory distortion – "I said that would happen."
Hindsight bias is more likely to occur when all three factors are present. If you sense that any of them are prominent in your assessment, address them.
An example is if you've had a string of bad dating experiences and you develop the belief that "I'm always unlucky in love.". This bias can cause you to sabotage your future dates, even if you meet someone good for you. You use your past as a guide for future events at your own peril.
Overlooking hindsight can lead to overconfidence in your ability to predict what will happen and lead to poor choices, some of which can cost you dearly.
Why looking back on the past can benefit us (if we do it right)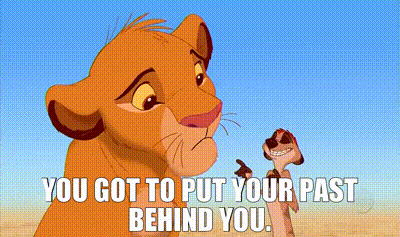 Reflecting on the past gets a bad rap because of hindsight bias and other misconceptions. Culture tells us that we shouldn't let the past dictate our futures. Holding on to the past stalls our progress and messes with our lives.
Looking back at the past can be painful and cause anxiety. While it is hard to reflect on stressful experiences, especially if you were deeply hurt, the truth is that you can't move forward and live fully in the present without temporarily looking back.
It's true that we cannot change what has happened in the past, and our focus should be on making the most of the present moment — but looking back can serve us if we do it right.
Even if you're experiencing trauma that you keep reliving, the only way to break the cycle is by revisiting it with the assistance of a qualified therapist.
Here are five reasons why looking back on the past can benefit us (and when hindsight is 20/20):
1. You'll discover unhealthy patterns: When you look back, you can trace negative patterns, beliefs, and habits that sabotage your happiness and success. When you shed light on them, you can transform and avoid making the same mistakes.
2. Acknowledge how far you've come and build on your success: Taking the time to appreciate your wins and how far you've come is an excellent source of motivation. Maintaining a success log inspires you to keep moving forward and builds confidence.
3. You can shorten the learning curve: The lessons and knowledge you get from going through an experience can be invaluable. Using what you learn, you can get the outcomes you want faster with less effort.
4. To remind yourself of your purpose in life: Sometimes, we get lost in the minutiae of everyday living and forget the "why" behind our actions. Reflecting on our efforts and seeing how they contribute to our purpose will reinvigorate us and keep us on track.
5. You can anticipate future trends better: If we look back on history, we can see that events operate in activity, or time-based cycles. We see this happen in the economy, real estate, and investing. You can use these cycles and patterns to predict possible scenarios and prepare for them.
Our lives are full of rich history, and there is value in looking to those experiences where you've learned something about yourself and the world. Like an archive, you can refer to it whenever you encounter similar situations.
Hindsight is 20/20: Make the most of looking back on your past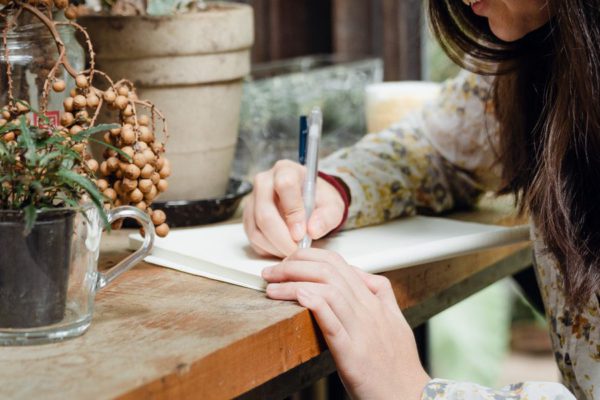 1. Overcome hindsight bias
Since hindsight bias is one of the biggest obstacles to seeing clearly, we need tactics in our toolkits to reduce its influence on our recollections. Here are three to keep in mind:
Remember your original reasoning behind your decision: When recalling memories, we tend to forget the thought we put behind our judgments.
Maintain a decision journal: Keeping records of your thought process as you work through a particular problem minimizes the effects of hindsight bias. It will put to rest the notion that you knew the solution all along.
Consider different outcomes: Imagine the different scenarios that could have played out as a consequence of making another choice. We can gain a more balanced outlook by reflecting on various possible outcomes.
2. Journal about past experiences
Keeping a journal creates order in your world when it feels haphazard. You get to know yourself by revealing your inner thoughts, feelings, and fears. It also helps you review past successes and failures and learn lessons and truths from them. Use questions and prompts as a framework for your journaling practice, and take time to meditate on your responses.
3. Look for themes and a storyline
A fun way to look at your past is to create a life narrative. Like all stories, you must identify themes, characters, archetypal figures, and storylines. Focusing on these features can help you organize your life events and experiences. You can appreciate it as a coherent whole and concentrate on key-life-history moments that matter most to you.
4. Look at past photos
Reminiscing on past adventures evokes feelings of positivity and happiness. Our photos bring back memories of people, places, activities, and pets that were important to us and remind us of the person we once were. It's the closest thing to hopping in a time.
As you do this activity, note down any thoughts and emotions that arise. What were the lessons you learned? What did you learn about yourself and others? What would you say to that younger version of yourself with the insight you now have?
5. Get other people's take on past events
If there are people who share the same experiences with you, it's worth asking them for their version of what happened. Viewing it from their perspective can enhance what you remember.
Perhaps they recall additional details, and their interpretation of what happened might differ from yours. In this way, you don't rely on your own memory, which could be influenced by bias and blind spots, as well as your physical state at the time of the event. Building an accurate picture of the past makes it possible to see it for precisely what it is without the overlay of emotions.
Theologian Søren Kierkegaard once said, "life can only be understood backward, but it must be lived forwards." While hindsight is not always 20/20, it can be useful when entering the gateway to a more promising and fulfilling future. All we need is courage and faith to open the doors of the past.
All my best on your journey,
Seline

Question for you: Is hindsight 20/20? Do you believe that you have you benefited from looking back at your past?
Did you like this post? Sign up below, and I'll send you more awesome posts like this every week.
Get My Weekly Insights Via E-Mail And Receive A Free Copy Of My New E-Book!
'The Fast Track Guide to Turning Your Dreams into Reality'