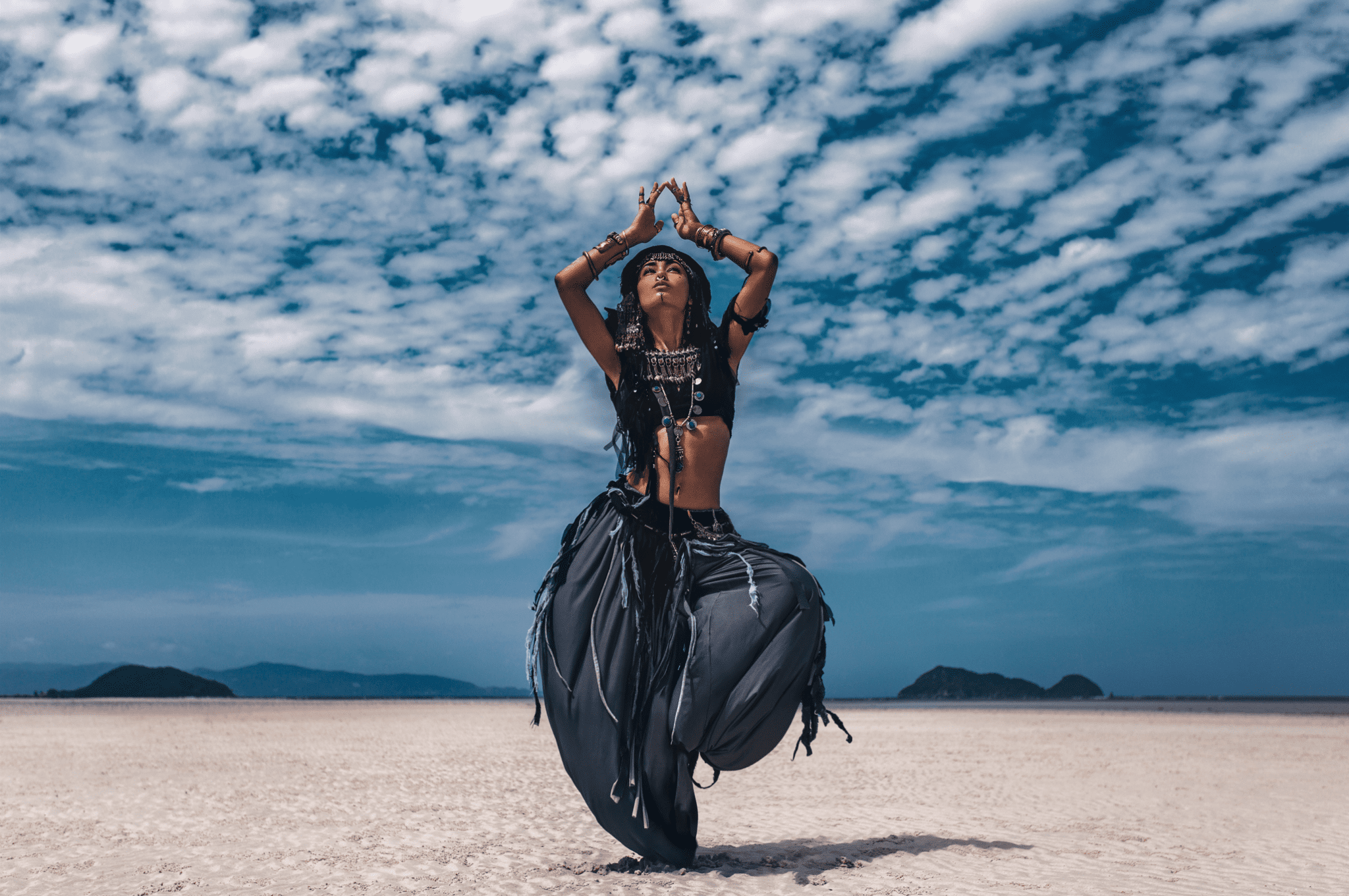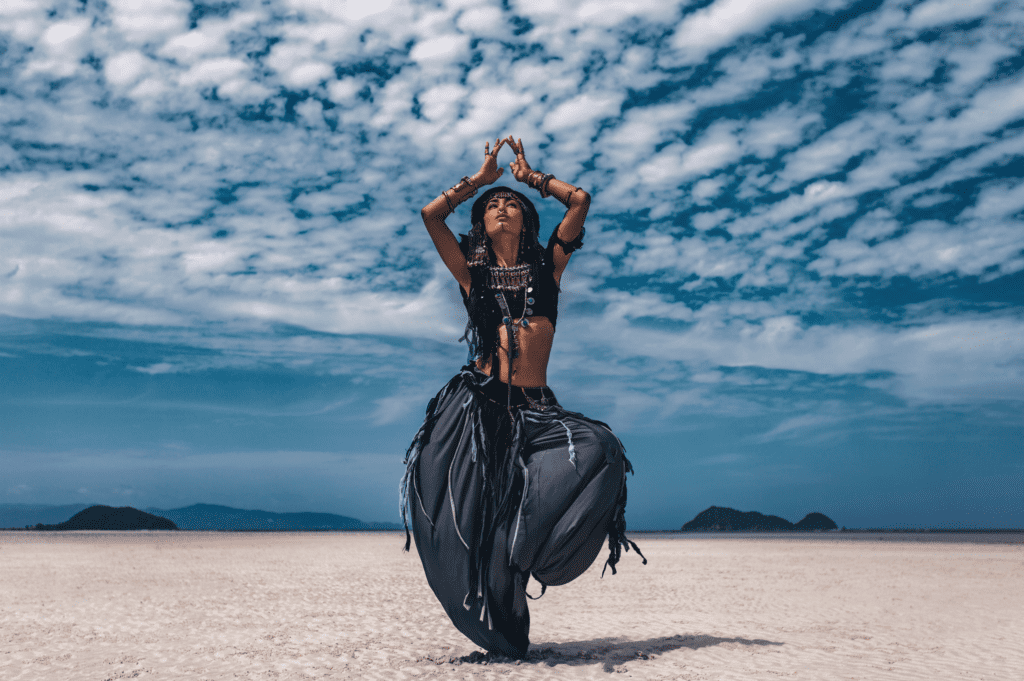 Minorities are a group of people within a community or country who differ from the main population because of their ethnic, cultural, religious and linguistic affiliations. Their rights are highlighted because they are in a vulnerable position compared to others. The pain felt by minority groups is palpable, and the disadvantages they face are real. The good news is that everyone can help in improving their conditions. Learn about the different types of minorities around the world and what you can do to make them feel seen and heard. (Estimated reading time: 10 minutes)
---
"Discrimination has a lot of layers that make it tough for minorities to get a leg up."

— Bill Gates
---
Sitting in Morocco, eating Greek food, and listening to K-Pop with a group of friends from England, Germany, Norway, and Ghana is becoming a more and more familiar experience for people today.
The traditional nation-state of people sharing the same national identity — ethnically, culturally and historically — is no longer a reality. Territorial boundaries have blurred as globalization and mobility have risen. Nation-states have had to transform and redefine their identities so their citizens can live together in harmony.
Yet, the dominant national cultures around the world still impose their identity on minority groups living in the countries. In these multicultural and multi-ethnic environments, they feel the need to uphold their traditions and preserve their way of doing things, which often comes at the expense of minority rights.
Minorities are "small groups of people within a community or country, differing from the main population in race, religion, language, or political persuasion." Because of its broad definition, minorities exist everywhere, no matter where you go.
The experience of being in a minority group is subjective and context-based. For instance, growing up in a cosmopolitan city such as Dubai, it was okay to have an amalgamated identity made up of beliefs and mannerisms from different countries. I could speak with an American twang yet still use British words, listen to Mozart and eat Shawarma, and no one would bat an eye.
However, my global citizen identity was challenged when I moved to the U.S. as a teen. Not doing things the American way made me stick out, especially in a public university where most students had never stepped outside their own states.
In this homogenous environment, I felt a pressure to blend in. This meant dressing less formally, adopting new vocabulary, and trying to understand the spectacle of American sports. I was a minority for a brief period before I could acclimate to the environment and find my tribe.
You've likely had a similar experience as part of a minority, either in a work setting or during your travels to other countries. These experiences can help us empathize with minority groups who have to deal with feeling like an outsider on an ongoing basis. Relating to them will inspire us to protect their rights and promote intercultural perspectives.
What are minorities, and how can we spot them?
Minorities are recognized by national and international institutions based on their ethnic, cultural, religious, and linguistic affiliations.
Their rights are highlighted because they are in a vulnerable position compared to the majority groups in the population. There is a need to protect them from discrimination and give them an equal say about how the systems they are part of should run.
In the United States, for instance, national legislation has declarations that protect the rights of minorities like African-Americans, Hispanics/Latinos, Asians and Pacific Islanders, and Native American and Alaska Natives. This ensures equal respect for them and protects their fundamental rights.
However, sociologist Louis Wirth had a broader definition that didn't include these social parameters defined by governments. He described minorities as:
"A group of people who, because of their physical or cultural characteristics, are singled out from the others in the society in which they live for differential and unequal treatment, and who therefore regard themselves as objects of collective discrimination."
"Minority" is not just a statistical measure, but a categorical one. It's often based on behavior and physical appearance. Being part of a minority becomes a concern if members of the group feel disenfranchised and have little to no social power compared to the majority in their environment.
This new approach to minorities has grown in relevance as individuals increasingly align themselves with communities that represent their specific ethos and cultural and social views, rather than organizations and groups based on their racial, religious, gender, and ethnic identities.
With a divisive political culture, and the amplification of voices through social media from all different sides of the political and moral spectrum, it's easier than ever for people to attach themselves to groups and thought leaders to whom they feel culturally, socially, and politically aligned.
The characteristics and types of minorities
A set of criteria to identify a minority group will make it easier to understand their struggles. According to anthropologists Charles Wagley and Marvin Harris, a minority is distinguished by these five characteristics:
Unequal treatment and limited power in their lives
Distinct physical and cultural traits like language and skin color
Involuntary membership of a group, determined by birth or kinship
Awareness that they are subjected to unequal social, economic, and political opportunity
High rate of in-group marriage to preserve the gene pools
Wagley and Harris noted that population size is not a characteristic of minorities. Sometimes larger groups can be considered minorities because of their lack of power. For example, during apartheid in South Africa, the black majority were oppressed and exploited by the white minority.
However, more often than not, minorities have lesser power because of their smaller presence. As the saying goes, there's always strength in numbers. The more people and organizations you have to back you up, the more robust your position and voice are.
Minority groups can be categorized into these four broad types:
1. Racial and ethnic minorities
Racial minorities refer to those who belong to groups of individuals with specific physical characteristics such as skin color, hair texture, facial features, and structure. Ethnic minorities have a shared language, heritage, and culture. Due to immigration and globalization, they are present in larger numbers in countries across the world.
Examples: Māori in New Zealand, Sami and first-generation immigrants from Greece, Turkey, Iran and Iraq in Sweden.
2. Religious minorities
Religious minorities are defined by the religion they practice. While most nations allow their citizens the freedom to practice their religion of choice, there are some countries where religious freedom is restricted, and the majority hold bias about those who hold certain beliefs.
Examples: The Rohingyas in Myanmar and Chachi in Northwest Ecuador
3. Gender and sexuality minorities
This group of minorities has been receiving increased attention as society works towards inclusivity. Those who belong to this group identify themselves as members of the LGBTQ+ community. In some countries, women are also considered a minority group because of their lack of power and the oppression that they experience.
Examples: Transgender, gender non-binary, homosexual, and bisexual people around the world. Women in patriarchal societies such as Iran and Afghanistan.
4. People with disabilities
Individuals with physical or psychological disabilities are the largest minority group in the world. They are at a higher risk of facing poverty, violence, and work discrimination. With over one billion living with some form of disability, it's incumbent upon governments worldwide to recognize this group and facilitate improving their living conditions.
Examples: People facing mental health conditions, learning disabilities, visual impairment, deaf or hard of hearing, physical or mobility impairments.
When we view minorities through this broad lens, we can appreciate their specific challenges and develop solutions to ensure they have an equal chance at happiness and prosperity.
The challenges faced by minority groups (and why we should care)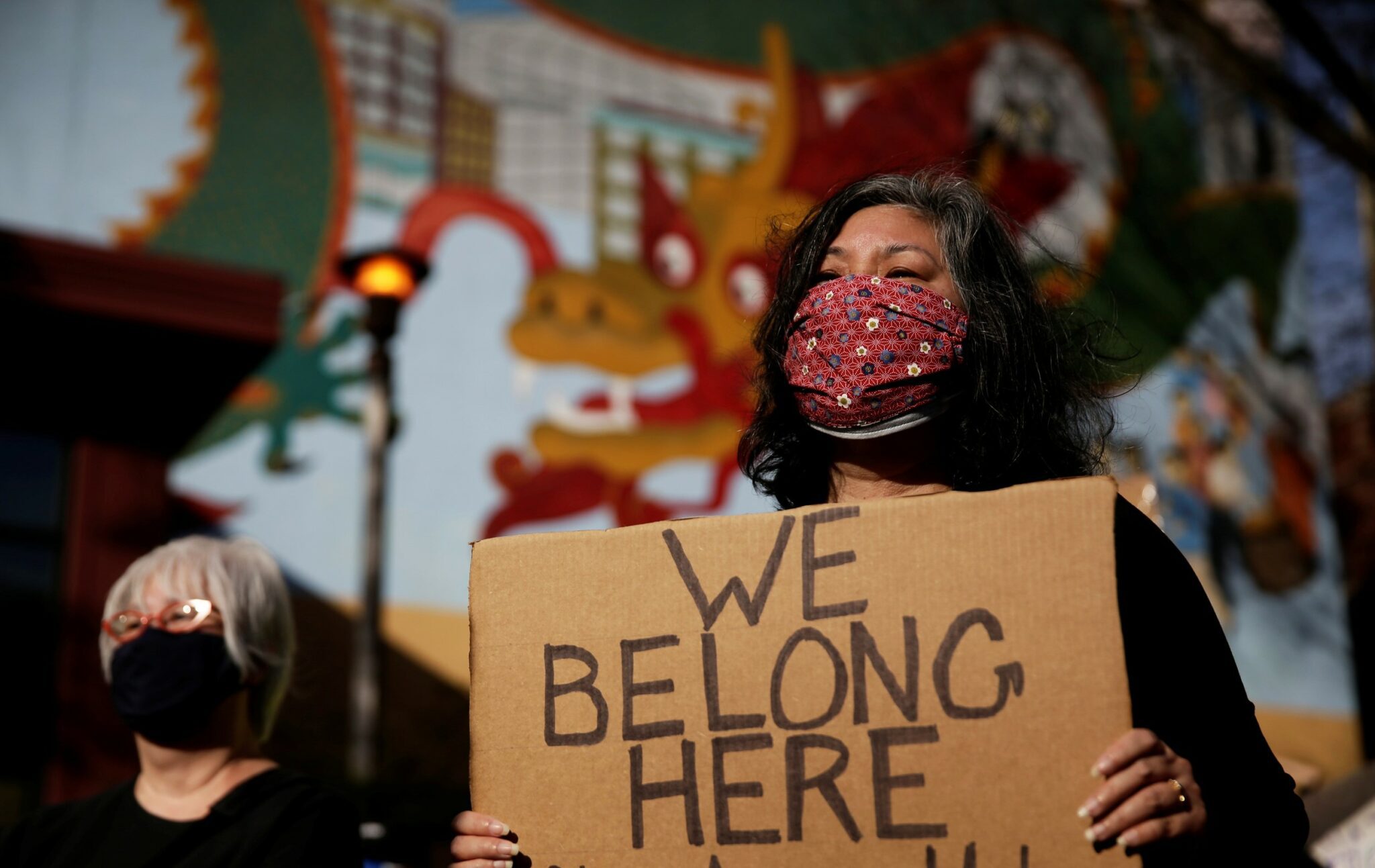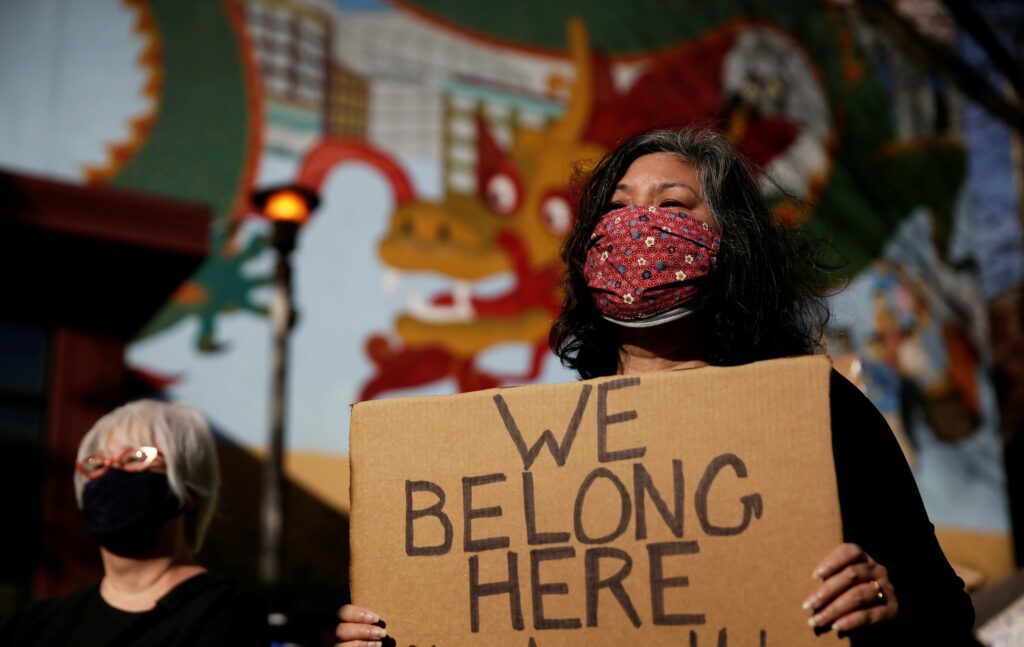 Minorities are disadvantaged compared to the majority. Their difficulties are trifold; economic, social, and political. Of course, not all minorities experience the same inequality; many can transcend their status and achieve personal success.
But the rest of the minority population has to contend with these issues:
Their identity, which they use to navigate the world, makes it hard for them to pave the way for themselves in a society where the majority dictates the social, cultural, and behavioral practices. This makes them a target for injustice and discrimination.
Minority communities are deprived of equal education, jobs, healthcare, and social welfare opportunities. Not only does this threaten their mental and physical health, but it demoralizes them.
They tend to live in the poorest regions in a city or country. With a lack of safety, proper infrastructure, sanitation, and access to facilities, they find it more difficult to uplevel living conditions for themselves. This often leads to resentment and hostility.
They may be victims of violence, conflict, human rights violation, religious or ethnic persecution, and even genocide. Scapegoating is often the cause of these acts. Majority groups often place blame and project unwarranted aggression onto minority groups. Adolf Hitler did this when he blamed the Jewish population for Germany's social and economic problems, which incited ethnic genocide against them.
Minority groups, indigenous people particularly, tend to rely on natural resources more than the majority. The impact of climate change, deforestation, and rapid urbanization make it increasingly difficult to sustain themselves on their ancestral lands.
For all these reasons, minorities need protection. The United Nations created a reference for the international community about the rights of "persons belonging to national or ethnic, religious and linguistic minorities." This supports efforts to promote and protect the human rights of all.
The U.N. Declaration of the "Right of Minorities" stipulates that minority groups should have the right to practice their religion, use their own language, and enjoy their culture in private and public settings without discrimination.
Countries should proactively create environments that facilitate these rights and enable minorities to participate fully in the development and economic progress of the country. They also encourage the majority to learn more about the traditions, history, and culture of minorities.
The steps are clear, but it's up to the policymakers to put them into practice. In a world where social identity is intimately connected to our sense of self and how we perceive our environment, it becomes essential to engage in conversations about the freedom of minorities.
Depriving them of their rights can lead to dire consequences for the health of a community. It's up to us to change the narrative.
How to make minorities feel seen and heard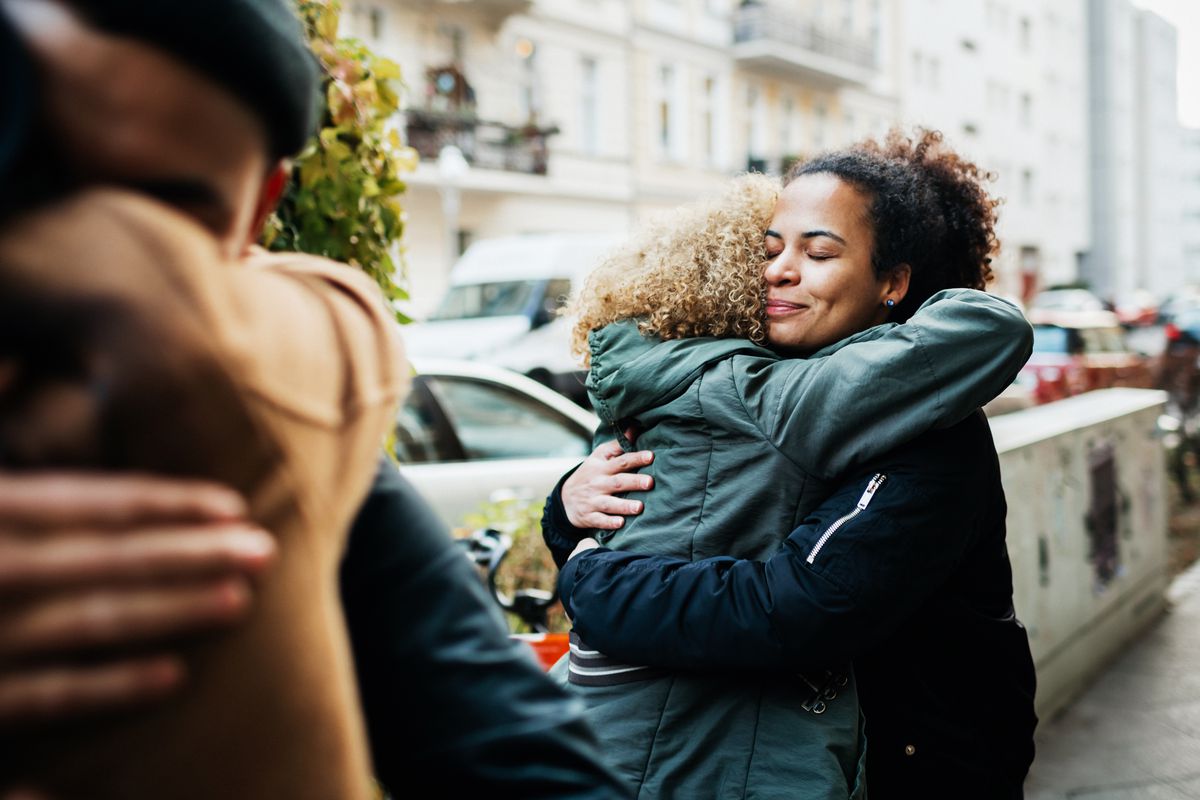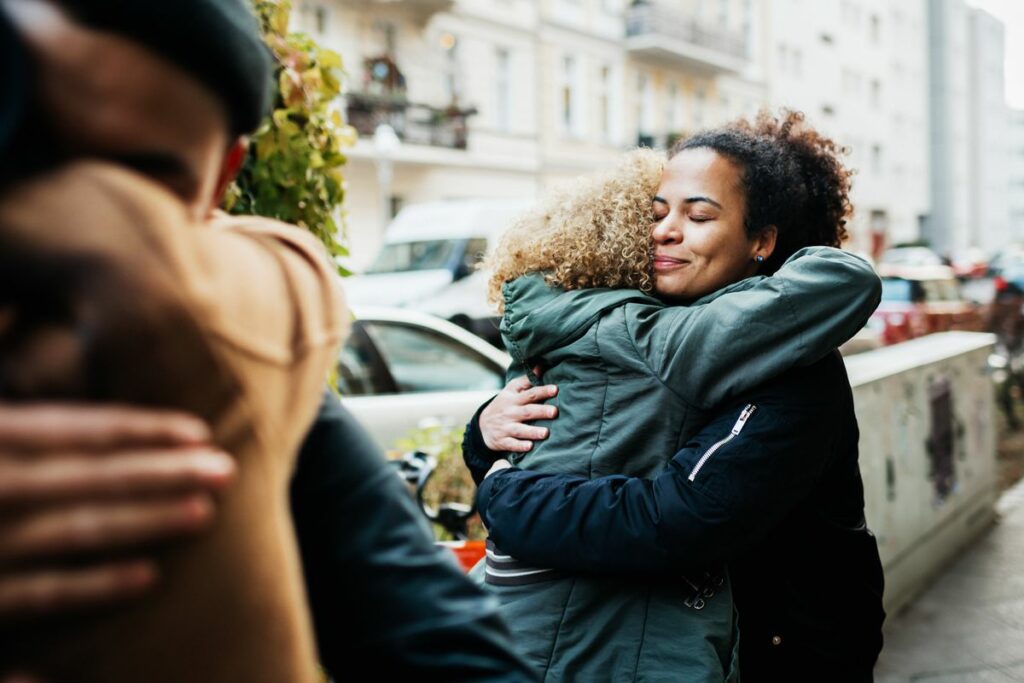 The pain felt by minority groups is palpable and can leave us wondering what we can do to support our friends who feel marginalized in real and meaningful ways.
Everyone can make a difference and participate in activities that promote diversity, inclusivity, and acceptance. This can range from humanistic missions and social welfare programs to small gestures that weave minority communities into the social fabric.
Becoming an ally to end oppression and create a safe, inclusive, and self-affirming environment can look different to everyone. Knowing where to start can be overwhelming. Here are some of the ways that you can help minority communities:
1. Do your homework: Educating ourselves about the conditions faced by minority groups is the first step, as we don't want to come from a place of ignorance. Learning about the challenges a particular minority faces will give you enough knowledge to engage in dialogue and ask questions.
2. Learn about their history: It can be difficult to understand some issues minorities face without knowing the backstory. Understanding the history and systems of oppression gives context to their current struggles.
3. Reach out and listen: Check up on your minority friends regularly, especially if a high-profile event impacts them. Let them know that you're there for them. If they take you up on the offer, really listen when they tell you about their frustrations and feelings, and affirm what they're going through.
4. Stay informed and notice your surroundings: Oppression and discrimination can happen anywhere. Train yourself to catch them, listen to what is being said, and who is involved in the incidents. Record anything that looks troubling and should be brought under the spotlight. Seeing prejudice firsthand makes the problems that minorities face more real.
5. Acknowledge your privilege and use it for good: If you're part of a majority, recognize the power and benefits you have because of your identity. Let it fuel your efforts to intervene when you see injustice when necessary. There is no shortage of ways to use your position to elevate minority rights. Here are some of them:
Stand in solidarity and support marginalized groups during demonstrations
Partner with or donate to organizations that support minority rights and causes
Express your concerns to those in power by voting or contacting them or their team
Educate the next generation about minority issues. Whether you're a parent, teacher, aunt, or uncle, it's important to teach kids so they grow up into informed and sensitive citizens
Witnessing diversity is like looking into a kaleidoscope. The asymmetrical glass pieces and colorful beads form the most intricately exquisite patterns. With every turn, there is a new design with its own unique qualities. Celebrating diversity is about appreciating the uniqueness that makes us different and the togetherness that binds us as a human family.
All my best on your journey,
Seline

Question for you: Are you part of a minority group or the majority where you live? What has your experience taught you about minorities and their rights?
Did you like this post? Sign up below, and I'll send you more awesome posts like this every week.
Get My Weekly Insights Via E-Mail And Receive A Free Copy Of My New E-Book!
'The Fast Track Guide to Turning Your Dreams into Reality'