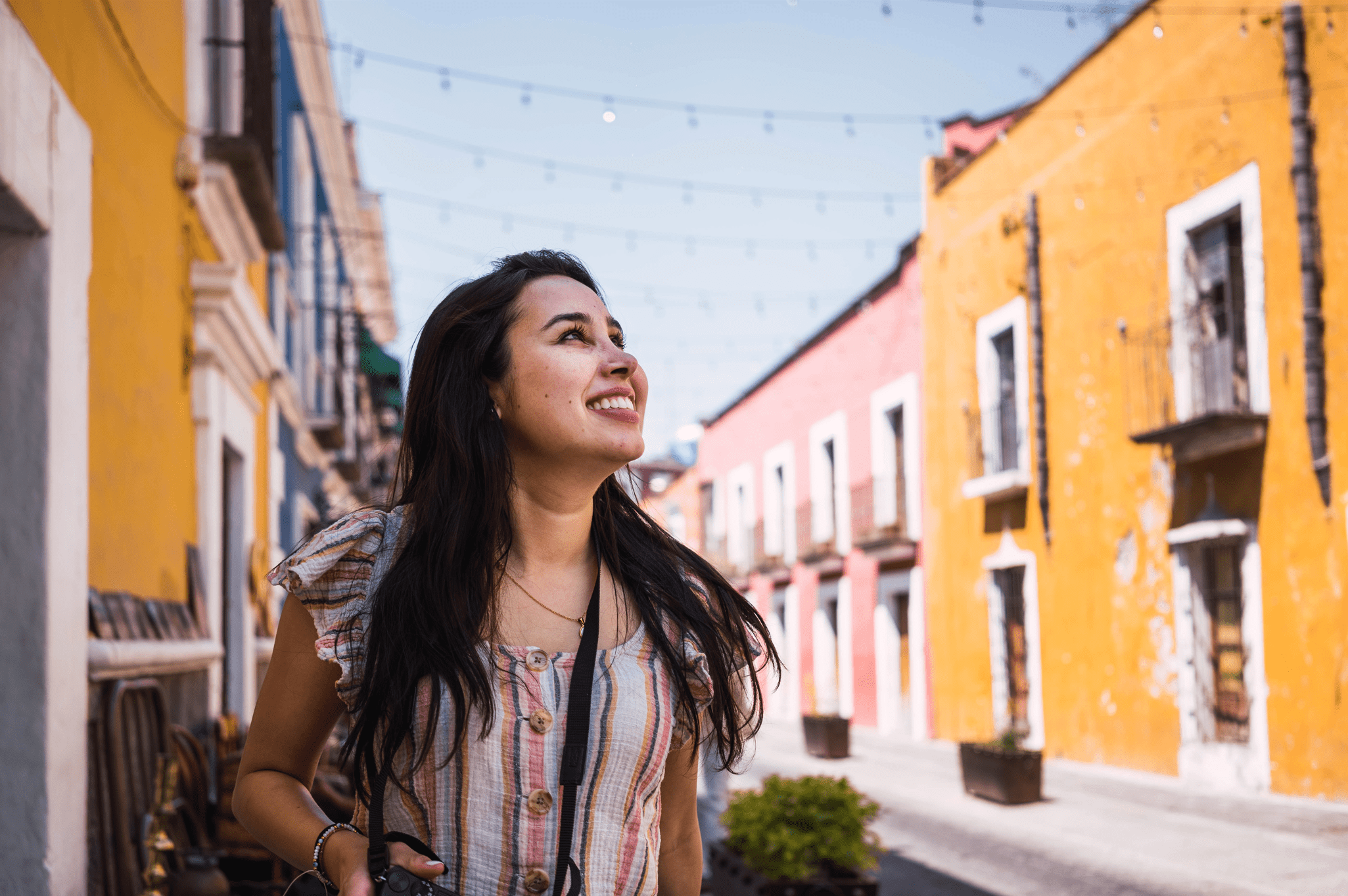 When someone says, "I intend to…" we assume that they mean they have a plan or aim that they have decided to move ahead with. There is a sense of deliberateness and settled determination in what they want to do. Yet not everyone sets good intentions aligned with what they truly desire. For our intentions to work, we need both our minds and hearts to be involved. Find out how to make your good intentions powerful tools in helping you stay focused on manifesting the future you want. (Estimated reading time: 12 minutes)
---
"Every intention sets energy into motion whether you are conscious of it or not."

— Gary Zukav
---
"Inherent in every intention and desire is the mechanics for its fulfillment."
I had an epiphany as I listened to spiritual leader and author Deepak Chopra say these words during an interview.
I pictured a tiny seed buried deep within me. It needed nourishment to sprout. If I gave it enough water, light and minerals, it would grow into a lush and sturdy tree. I could see the parallels to setting good intentions. If clarified, acknowledged, and acted on, my intentions would see the light of day.
Whatever you dream of accomplishing—whether starting your own business or building more meaningful relationships—the potential for it to succeed is inherent in the desire.
If you need further proof, let's look at a well-known phenomenon in nature: metamorphosis.
Encoded in a caterpillar's DNA are imaginal cells, the catalyst for a caterpillar to turn into a butterfly. The cells inside the caterpillar are initially treated as invaders and attacked by the caterpillar's immune system. Eventually, the imaginal army of cells takes over and re-orders the configuration of growth so that the creature begins building new structures like eyes, legs, wings, and antennae.
Your intentions, amplified by your imagination, contain the intelligence for your own metamorphosis into the person you want to become. Like the imaginal cells of a caterpillar, it might be met with resistance by your inner critic or attacked by naysayers around you.
But, if you push through and stay focused on your intention, you'll make it past the often messy and challenging process of transforming your pure potential into reality.
Before you know it, you'll find your wings and fly into the vast field of possibilities.
What is intention, and why is intention-setting important?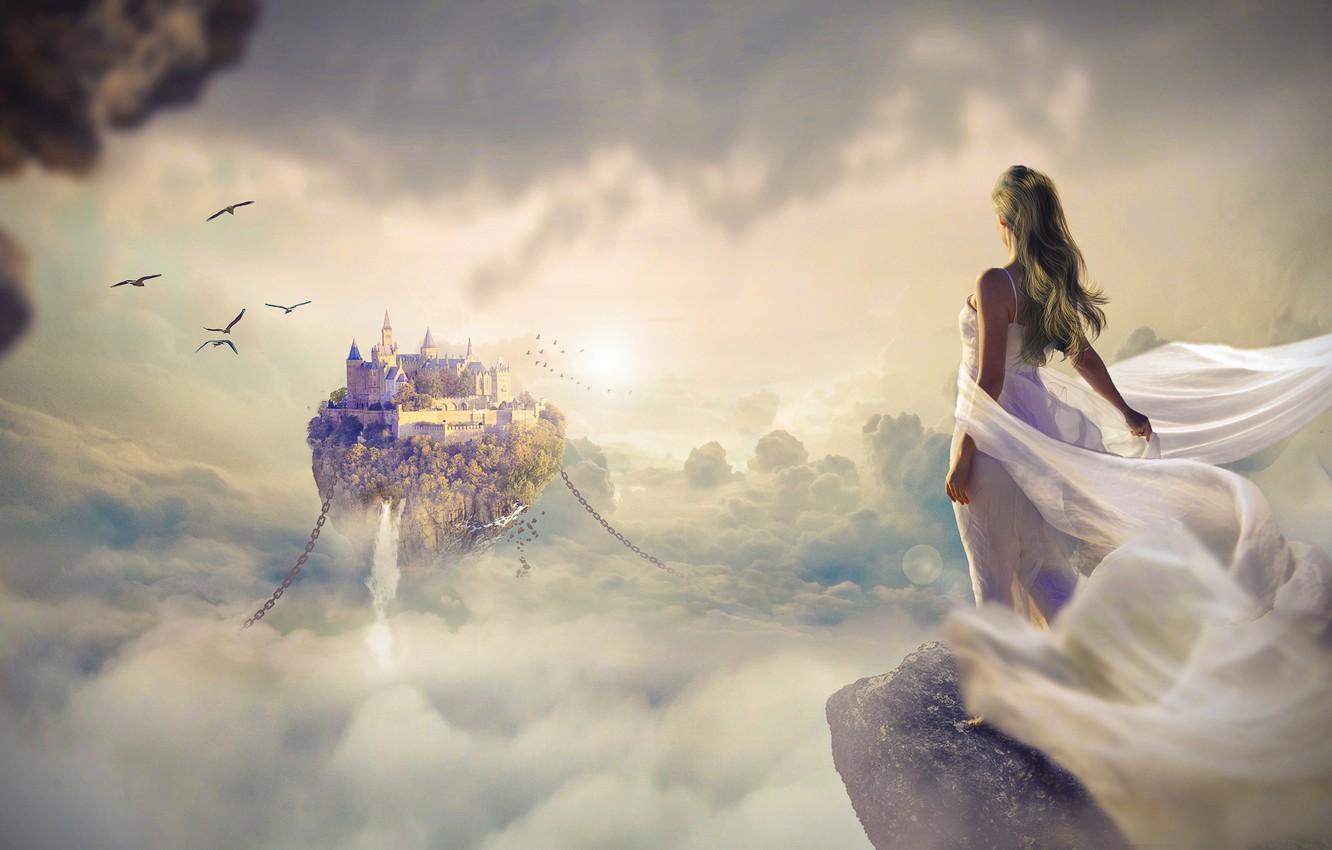 When someone says, "I intend to…" we assume that they mean they have a plan or aim that they have decided to move ahead with. There is a sense of deliberateness and settled determination in what they want to do.
Intentions also describe the sentiment behind their motive, even if it contradicts what is said and done. For example, if we unknowingly offend someone, we let them know we did not intend to hurt them.
Clarifying our intentions to ourselves is just as (if not more) important than explaining them to other people. This has become harder to do in our busy, hectic, and stress-filled lives.
When people fail to set an intention, they let the day influence their moods rather than determining how they want the day to go. Spiritual minister Michael Beckwith calls this "intention deficit disorder."
A person suffering from "intention deficit disorder" is pulled by circumstances and allows them to dictate how they will react moment by moment—this does not serve us.
Beckwith suggests taking our life back through intention setting:
"When you have intention, it means you have an interest in becoming more of yourself, in activating your spiritual potential, creativity, and resourcefulness. It opens you up to obtaining thoughts of inspiration around that intention, and you become impervious to other thoughts that can't match the frequency of your intention."
The directional field of energy intention propels us toward our choices. When we set an intention, we put ourselves in a position of power—the conscious cultivation of the thought energy that an intention turns into a potent source of personal evolution.
Instead of feeling like the victims of our circumstances, we became active co-creators of our days and lives. When we become captains, we can achieve incredible feats.
Energy flows when intention goes: the mechanics of intention-setting
We know that being intentional about our actions can transform our worlds. Devoting our time and energy to meaningful activities brings us a sense of purpose and joy. If something depletes you, stop giving it your energy.
This could mean reading a good book instead of scrolling through social media. It could mean choosing a particular project at work because it aligns with your skills and professional interests.
However, beyond the practical application and use of intention-setting, there is a metaphysical component that makes it magical. Many spiritual gurus have touted the efficacy of intention-setting and made people aware of its use in creating the lives they want.
The late Dr. Wayne Dyer suggested that the intention doesn't emanate from within you and isn't within your control. Rather, it is a powerful force in the universe around you that can be harnessed. Dyer quotes Carlos Castaneda to illustrate his point:
"In the universe there is an immeasurable, indescribable force which shamans call intent, and absolutely everything that exists in the entire cosmos is attached to intent by a connecting link."
Every living being on Earth contains the force of intentions that guides our true potential. Unlike other creatures, humans have free will, and we choose whether or not to be guided by the path of intention.
Often, our ego diverts us to a lower vibration path, and this causes us to step into a realm of being and living that does not feel suitable. That's why teachers like Gary Zukav highlight the importance of understanding intentions beyond simply manifesting what we want. In his book, "Seat of the Soul," he writes that intention creates karma and hence, creates our reality.
When you set good and loving intentions, you create positive karma, which attracts uplifting life experiences. However, fearful and destructive intentions create negative karma, which you will experience in some form or another.
This perspective holds us accountable in every moment when creating our future experiences. We realize that we carve out our circumstances from a state of conscious intention. Our thoughts are subject to the Law of Attraction, an impersonal law that unfailingly matches like with like. Your thoughts determine what you attract into your life.
The Law of Intention and Desire, the fifth law in Deepak Chopra's book, "The Seven Spiritual Laws of Success," states that intention and desire have "infinite organizing power." When we combine intention in the field of pure potentiality, we put this organizing power to work for us.
Intention as a goal-setting tool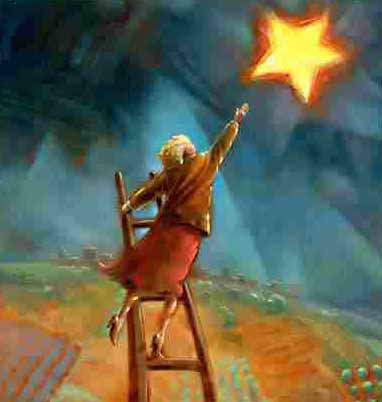 Goal-setting is known as one of the best ways to get things done. It's an efficient and practical way to envision the future and stay on track until you hit a result. 
But setting good intentions goes much deeper than that. It's a powerful motivator to help you unlock your potential by growing through your actions and creating long-lasting beneficial habits.
Why are intentions a perfect complement to goal-setting? Goals are part of the cognitive process of analyzing and planning that gives you the direction to move from point A to B. You feel rewarded with a sense of accomplishment when you reach your destination.
However, life happens, and your self-discipline and willpower may waver when you hit a roadblock. You need resilience to stick with your goals, and that's where intentions come into the picture. Intentions galvanize us because we're more committed to following up on them when we make them.
Intentions bring a special quality of focus that gives us perspective on the big picture of our lives and the future versions of ourselves that we envision. We think about our "why," who we want to be, the feelings we want to experience, and how we want to live our lives.
Good intentions open up windows of introspection to check in with ourselves while achieving our goals to see if we're getting what we want from our efforts. Instead of chasing our goals and focusing on the future, we're brought back to the present moment to get a bird's eye view.
Your intentions are value-based, and your goals are external-based. Intention-setting asks you to go inward and assess your true desires and the relationship you have with yourself and others. Asking yourself, "Is this what I really want?" and "How will this impact the people I care about?" adds meaning to your goals.
For example, two people may have the same goal of starting their own businesses but can have different intentions for doing it. One person may want to build a strong reputation and support their clients because they care about their growth and wellbeing. The other person might be going to express their creativity and build a profitable business that can allow them to provide for their family.
The bottom line is that intentions make it possible for us to enjoy the journey and not the destination. It's about who we become in the pursuit of our goals, rather than what we get. Intentions give you the drive, desire, and purpose to show up for your goals, no matter how challenging the day ahead may seem.
Why good intentions matter
Intentions are neutral. They offer an internal focal point to redirect your energy when pulled away from your true north. Based on the continuum of morality, we can have intentions that lean toward the good, and we can have intentions that lean toward the bad.
Those who have been betrayed and hurt by someone they once trusted can understand this significance. Whether it was a jealous friend or a competitive coworker, they may have acted in ways that showed that they cared about you, but their intentions were not aligned.
While you can't control other people, you can control yourself. In the spirit of kindness and ethics, ensure your intentions are positive and don't hurt others (and the environment).
You might wonder if having good intentions does matter at the end of it all. Does it have an impact on outcomes? On a personal level, it does matter because of the karmic consequences of not acting with integrity.
Everything is energy, including your thoughts and emotions, which can set energy in motion. Consequently, everything you do creates a corresponding energy that returns to you in some form or another. It will create a negative or positive consequence based on how you act.
In Hinduism, it's believed that a good action earns equity in the present life or the coming one, while actions resulting in bad karma are like a debt incurred that will need to be paid in this life or the next. A person's next life depends on their karmic balance sheet, which will get better or worse based on how they did.
Using karma as a guidepost, you can be motivated to be mindful of your intentions before you make decisions and take action because of the energy it will put into motion.
On a macro level, good intentions matter because altruism can move the needle in improving conditions in our world. We're all interconnected, and a person with good intentions can create a ripple of good vibes that will enhance (or save) the life of another.
For example, switching to an electric vehicle reduces gas emissions, slowing climate change. This could reduce the chances of drought in another part of the world where people depend on rain for a healthy harvest needed for their livelihood.
All we need to do is step out of our egoistic desires and me-centered approach to living and intend to be of benefit to our communities and the world. When we do this, we'll attract all kinds of opportunities where we can make a difference.
How to set good intentions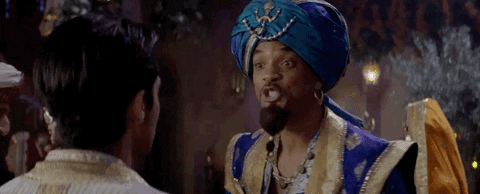 Creating the reality we want is both art and science. We need both our minds and hearts to be involved.
Before setting intentions, it's important to bring yourself to the present moment and focus on actions you can take based on your current situation. You must accept the present as it is and be intent on what you want in the future. Here are some steps that you can take:
1. Write down your intentions
Sit down and decide what you want and what the intention is behind the current goals that you've set. You can choose to write it down or vocalize it.
Think about which values drive you and how they motivate you as you progress towards your goal. Declare your intention to those around you and post sticky notes with your intention written on them around your home and workspace. Read or meditate on your intentions daily to keep them in mind.
2. Simplify your intentions
Intentions rooted in lofty goals can be intimidating and feel like a lot to bear in a short time frame. To prevent this from happening, make sure that your intentions are realistic so that you can take action and make them a regular part of your day. As you get better, you can set intentions for your future.
For instance, if you've scheduled a sales call with a big client the next day, you can set an intention to attend the meeting fully prepared, well-rested, and focused on serving them versus worrying about whether you'll close the deal.
3. Make sure your intentions are positive and loving.
An intention should be stated in a positive way to have the right effect. For example, instead of saying "I can't," say "I will." Research shows that negative feelings can dominate positive sentiments and cause us to sabotage any early success we encounter.
Take time throughout your day to ensure that your intentions make you feel good – not only because it feels right for you but could benefit others. For instance, if your goal is to carve out more time during the day for yourself, your intention could include improving your mental health, allowing you to be more present for those you love.
4. Eliminate doubt and limiting beliefs
Part of the goal-setting process involves knowing the limitations and the potential obstacles, and developing strategies and contingency plans to deal with them. But when it comes to intention-setting, we want to be optimistic and think big. Doubts and limiting beliefs can dampen our intentions and hold us back from seeing what's possible.
You can turn your intention into leverage when you believe in your ability to realize it. Work on your limiting beliefs and transform them into beliefs that support you. Cultivate a growth mindset and move away from a fixed mindset.
5. Let go and surrender
Setting intentions, especially when unhappy with our current realities, can cause a sense of anxious anticipation and a strong attachment to the outcome. When this happens, we must remind ourselves to be present and focus on what can be done today. You can't predict the result; if things go according to plan, all you can do is give it your all.
If you believe in a Higher Power, tell yourself that everything in your life is in divine order and that whatever happens is for your personal growth and evolution. Become a co-creator of your reality by allowing the universe to handle the details and letting things unfold naturally. Even if things don't go your way, know there are bigger and more suitable plans for you.
As humans, we are capable of doing incredible things when animated by a heartfelt intention. The key is in connecting to the authentic, core part of us. Only then will our lives and surroundings reflect the values, morals, and dreams we stand for.
Believe that you have the power to create the future you envision— because you do!
All my best on your journey,
Seline

Questions for you: Have you had an experience in your life where you witnessed the impact of intentions on your life and others? Do you believe that having good intentions matter in the long run? Why or why not?
Did you like this post? Sign up below, and I'll send you more awesome posts like this every week.
Get My Weekly Insights Via E-Mail And Receive A Free Copy Of My New E-Book!
'The Fast Track Guide to Turning Your Dreams into Reality'