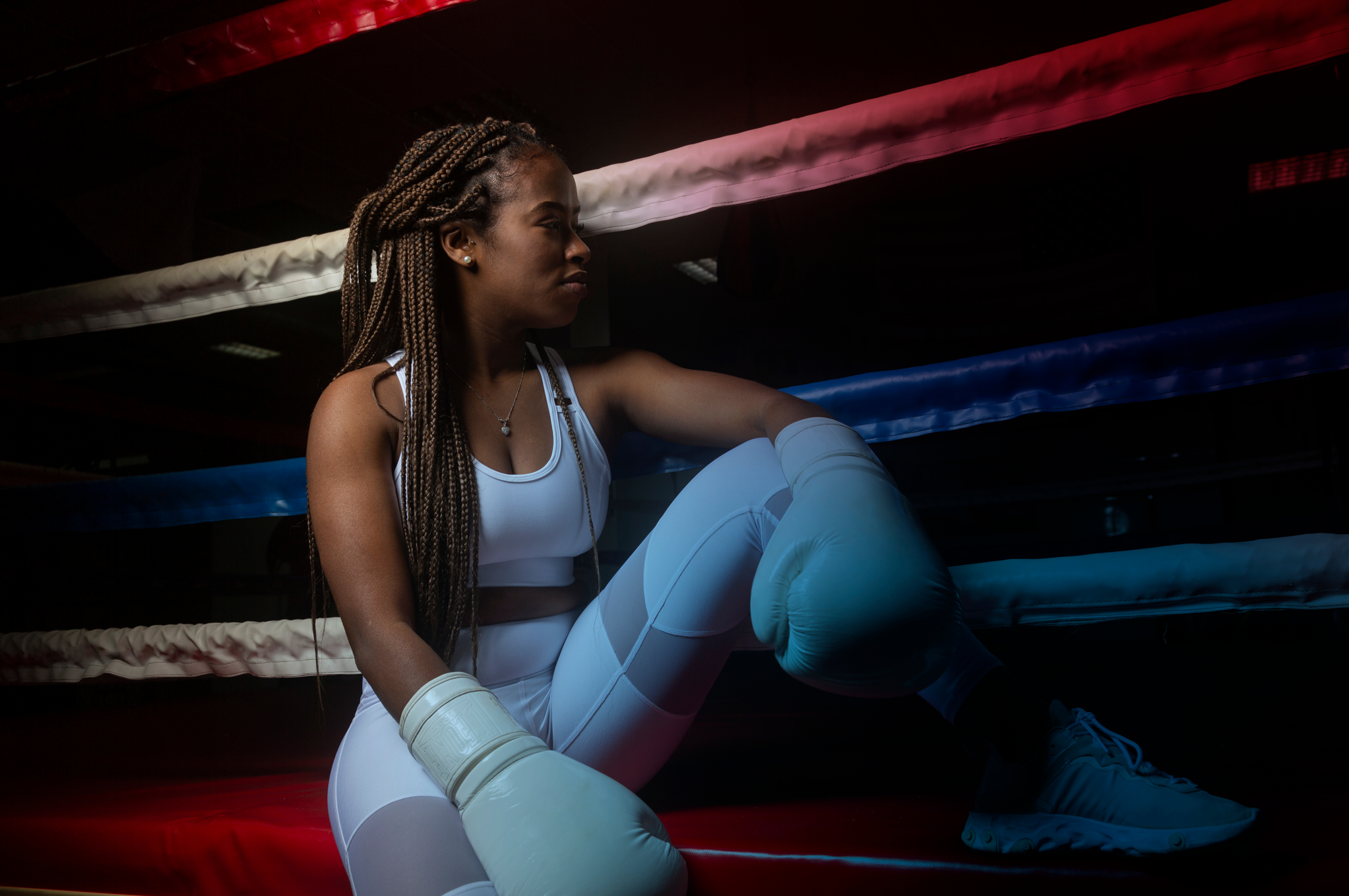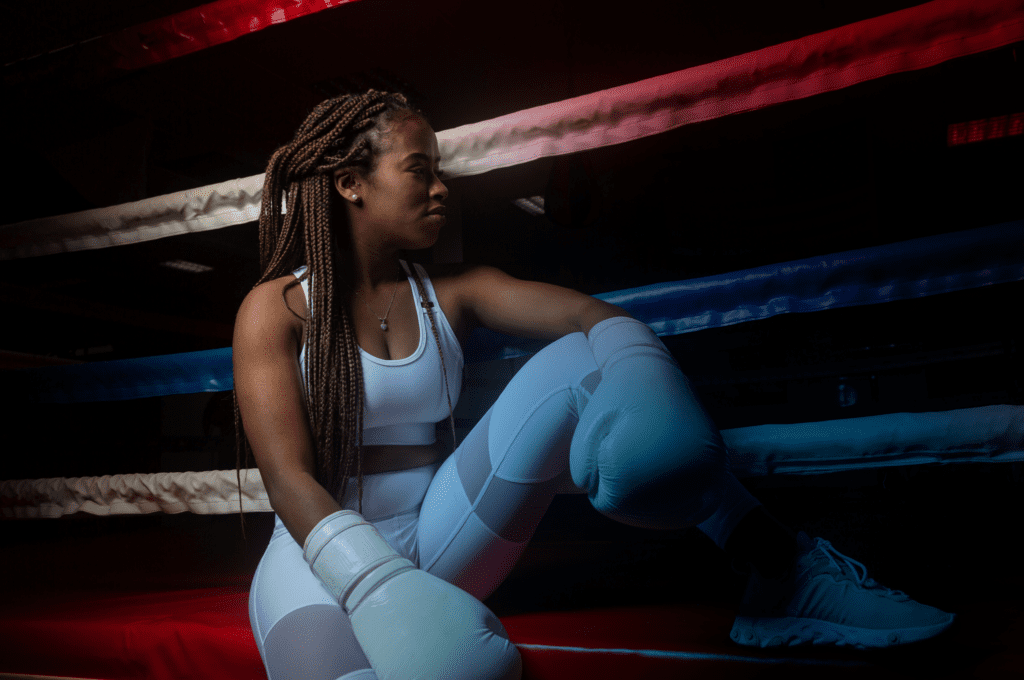 The desire to be a champion is universal and something we all share in our deepest core. Whether we want to be a champion in our profession, parenting, or for a cause, we want to do our best. While there's a tendency to view champions as special and talented, the truth is that anyone can become a champion. Learning about the trifecta of a true champion and the five principles of a winning mindset will take your game to the next level. (Estimated reading time: 9-10 minutes)
---
"A champion needs a motivation above and beyond winning."

— Pat Riley
---
"We are the champions, my friends
And we'll keep on fighting till the end
We are the champions, we are the champions
No time for losers, 'cause we are the champions of the world"
I remember watching Rami Malik (who plays Freddie Mercury) belting out this classic by Queen to legions of fans in the audience in the movie "Bohemian Rhapsody."
Watching them chant along enthusiastically gave me chills. There was something primal about how they responded to him and the message that he was conveying.
The desire to be a champion is universal and something we all share in our deepest core. This song has become an anthem at sporting events where crowds sing it after their team wins.
Over the years, the word "champion" has become increasingly associated with athletic feats. If you look up the word in the dictionary, here's what you'll find:
a person who has defeated all opponents in a competition or series of competitions, so as to hold first place.
the heavyweight boxing champion.
anything that takes first place in competition.
Champion comes from the Latin word campionem for "gladiator, fighter." But not all champions carry swords or win Olympic medals. You can be a champion for a cause and use your power to protect, defend, or fight for something you believe in.
Growing up, I considered myself mediocre, but I was always curious about those who excelled. I saw them as otherworldly and extraordinary. Later, I realized that anyone could become a champion in any area of life, so long as they developed a winning mindset.
Legendary martial artist Bruce Lee alluded to this when he said, "To become a champion requires a good mental attitude toward preparation. You have to accept the most tedious task with pleasure." Knowing and embodying the qualities of a champion and a winning mindset is the first step to glory.
A true champion: a perfect combo of heart, mind, and spirit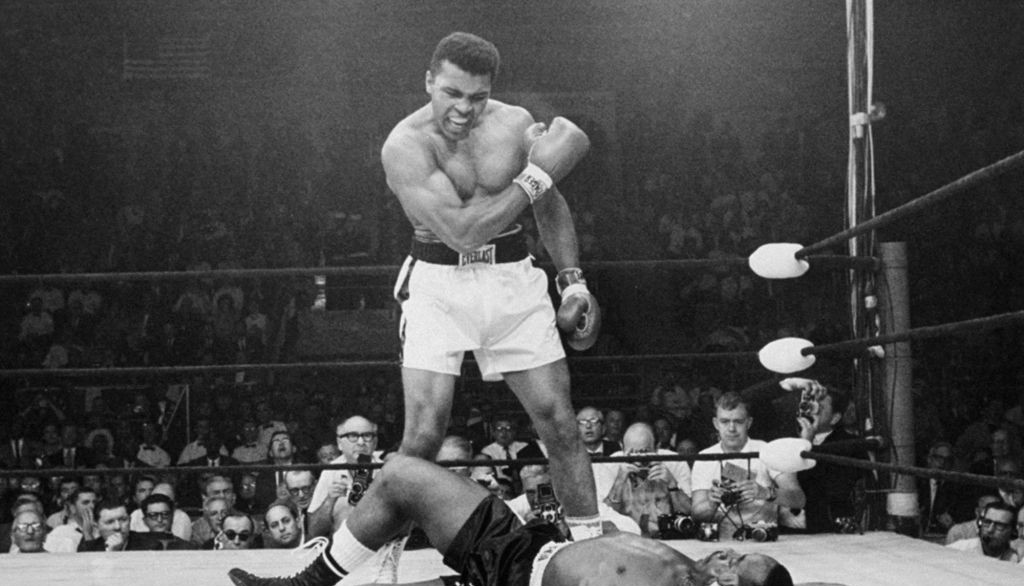 An Olympic medalist at 18, the youngest boxing champion to win a heavyweight title at 22, and the first to win three world heavyweight titles, Muhammed Ali is the epitome of a champion.
The son of a sign painter in Louisville, Kentucky, Ali's rise to the heights of human success was remarkable. The idea of boxing first came to him when he was 12 after a boy stole his bicycle. He wanted to "whup" the boy, but a local police officer suggested that he'd better learn to box first.
Just weeks later, after training, weighing only 89 pounds, he won his first fight. Ten years later, in 1964, he became the world heavyweight champion. Despite such impressive feats, Ali never allowed grandiosity to take over. He was a philosopher who articulated his ideas with wit, charisma, and finesse. He once said:
"I am an ordinary man who worked hard to develop the talent I was given. I believed in myself, and I believe in the goodness of others."
There have been very few people who embodied the traits of a champion both in sports and philanthropy. He successfully transitioned his profession in the boxing arena into humanitarian work, devoting himself to social issues he cared about both during his boxing career and after retiring.
He had the perfect combination of heart, mind, and spirit – the trifecta of a true champion. We can see this in how he lived his life:
Heart: Ali traveled the world to meet people and learn about their lives so that he could help in any way that he could. He did not see himself as different from others and had great empathy for the human condition. "I'll still walk in the ghettos, answer questions, and kiss babies. I'll never forget my people," Ali said.
Mind: Ali had a powerful mind that amplified his abilities and work ethic. From a young age, he developed the discipline of champion, focusing on training, eating a proper diet, and cultivating a positive mindset. He was guided by a clear vision and a manifestation practice. He once expressed, "It's the repetition of affirmations that leads to belief. And once that belief becomes a deep conviction, things begin to happen."
Spirit: Ali's spiritual beliefs were defined by a sense of awe, peace, and reverence. He prioritized his connection with a higher power and believed that all world traditions taught common human values such as hope, love, justice, peace, and charity. Everything he did was grounded in his faith and our inter-interconnectedness. "Rivers, ponds, lakes and streams—they all have different names, but they all contain water. Just as religions do—they all contain truths," he said.
These three facets guided him on his journey to becoming one of the best athletes the world has ever seen. It also gave him the courage to stand up for his beliefs. His life demonstrated that a true champion is a formidable combination of heart, mind, and spirit.
On a winning mindset: playing the game of life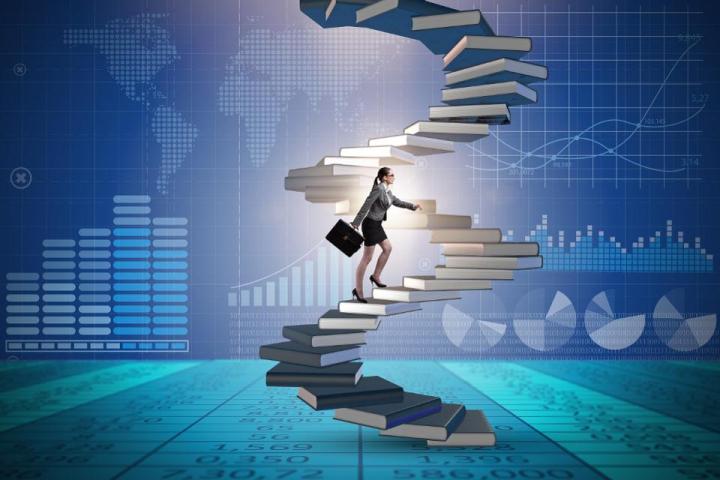 If we are playing to win, we need to know what game we're playing. We've all heard the metaphor of life being a game – so, if life is indeed a game, what does it mean to win? This matters because how you define "game" will define your life.
Most people hand over that power to others who tell them they're only winning if they receive approval or possess things that symbolize success. This rigid definition has caused many silent champions worldwide to go unnoticed for achievements that don't fit the social mold of "winning".
To avoid being limited by the social expectations of success, get clear on your vision of winning. Seneca once said, "Most powerful is he who has himself in his own power." When you know the type of achievement most meaningful to you and act, you hold the power.
We should also know the rules of the game. There are certain rules we can't dispute, like the universal rules that govern science and the laws that keep society safe.
The rules I'm referring to are the self-created ones you live by. These are rooted in your beliefs and can either help or hinder your progress. These rules are subjective and based on what you value most, as well as your perceived capabilities.
The most effective way to create rules that add structure but don't constrain you is to develop ones based on your values. For instance, one of my strongest values is health. My rules include eating a couple of servings of vegetables and working out for at least one hour daily. By following these rules, I know I'll have a strong and healthy body (my idea of winning.)
In creating rules for your life, follow a format like this (I've used an example of my own rules to illustrate):
Value: Health
Rules that align with this value (add as many as you want):
1. Eat five servings of vegetables every day.
2. Exercise for 1-2 hours a day.
3. Get at least 7 hours of sleep.
How do I know I'm winning (could be a feeling, numerical target, etc.):
I feel a sense of wellness, vitality, and balance. My body feels strong and capable of accomplishing all the tasks I have planned for my day.
A true champion balances society's definition of winning with their own version that speaks to their heart. They follow the rules of being a good civilian, but they're also loyal to their own rules that help them stay the course towards their vision.
Think like a champion: how to develop a winning mindset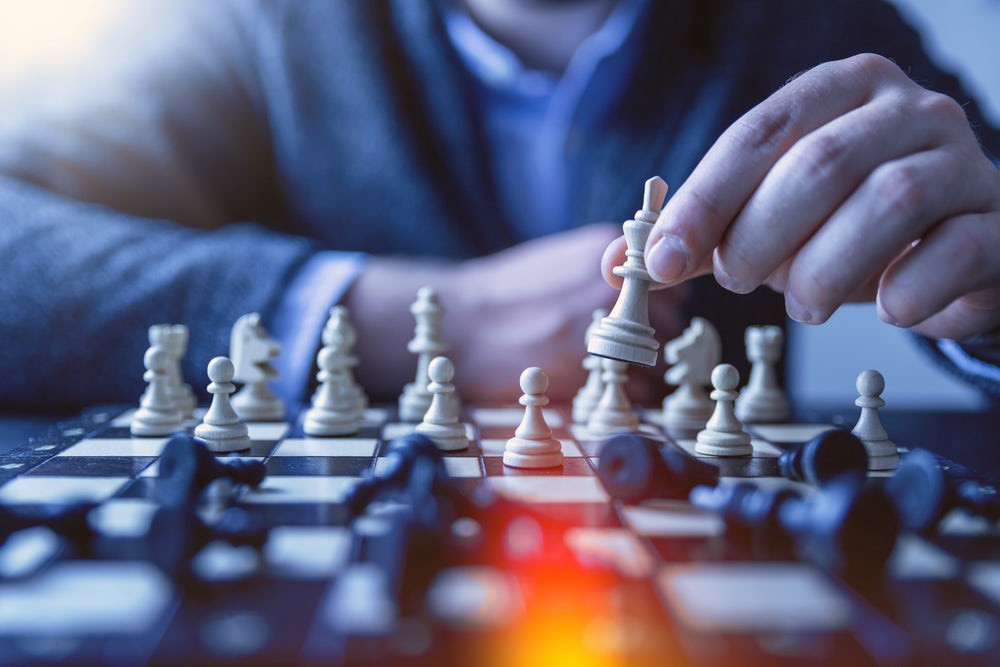 Champions are exceptional, not because they're endowed with special abilities, but because they have developed a winning mindset. They don't just act like champions, they think like champions, and it's something that we can all embody.
As motivational expert Zig Ziglar once said, "You were born to win, but to be a winner, you must plan to win, prepare to win, and expect to win."
Here are five principles of a winning mindset that help champions operate at their peak:
1. They master their craft (and practice discipline)
Champions do not start out being champions. They may have a skill that sets them apart from others, but they know that they have to cultivate it and work to reach a level of excellence that would get them noticed.
They're well aware that it will require time, energy, focus, and often sacrifice, but this only emboldens them to take on the challenge. Even after reaching their targets, they don't rest on their laurels – they keep improving through constant practice and learning.
They know there's a long road ahead when they start, but they stay the course because of a fundamental belief in their abilities. Whether they're walking onto a stage, a field, or into a boardroom, they expect success because of their winning mindset.
2. They develop the right habits centered on personal growth
People wonder how champions become so good at what they do, not realizing that they hold within them everything they need to achieve the same level of success. Habits are the only difference between champions and those who haven't reached their potential yet.
Habits determine our future and govern 95% of our behavior. Everything a champion is, and everything they have achieved, is because they maintained high-quality practices. Based on numerous studies and surveys, here are some of the common habits that the high performers share:
They read a lot and keep on learning new things.
They wake up early and have a powerful morning routine.
They prioritize exercise and sleep.
The time they spend on perfecting their skills is non-negotiable.
They spend time with people who are supportive and help them grow.
They are vigilant about time wasters that don't add to their lives.
They make time for rest and reflection.
3. They are solution-oriented and adaptable (key traits of a winning mindset)
Champions know that challenges are inevitable. Unlike most people who get stuck on a problem, unable to find a solution, champions push to adopt a different solution-oriented approach. When issues arise, they don't dwell or complain about them, or assign blame; they take charge and start thinking of solutions to get things back on track.
Instead of being paralyzed by a victim mentality, they take ownership of their mistakes and see opportunities for growth and how they can improve, no matter how bleak things appear.
A winning mindset does not only require intellect and strength but the ability to adapt to circumstances whenever life throws a curveball. Their agile and flexible mindset allows them to focus on solutions, not problems. They embrace change and use it as a springboard for growth.
4. They have a team of supporters who uplift and inspire them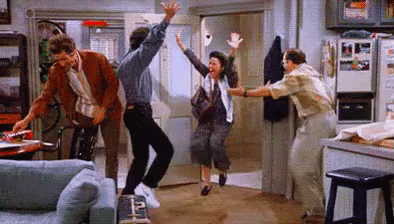 Winning is not a one-person show, and champions know that. That's why they guard their personal space and ensure they only welcome people who can enhance their lives with their friendship and counsel.
They're not afraid to ask for constructive feedback and help from others when they need it. This saves time and offers valuable insight that points them where they need to direct their energy and focus.
Champions expose themselves to people who are achievers like them and who inspire them to be more than they are. They're constantly learning about the teachings, practices, and lives of highly successful people and absorbing principles, knowledge, and behaviors they can incorporate into their lives. They're not just students in their field; they're students of life.
5. They use their minds, heart, and instinct
Champions have a multidimensional view of success. When thinking about their next moves, they don't just rely on rational thinking; they tune into their other realms, like their hearts and instincts. They know that all their parts work as a cohesive whole and require their care and attention. For example, they need coping mechanisms to help them manage their emotions whenever they face disappointments and failure.
They need faith and an intuitive knowing when dealing with uncertainty and setbacks that make them question their abilities. They respect all forms of intelligence, and because of this, they always come out on top. No matter what happens in outer reality, their instincts tell them their best days are ahead of them, and there's a roadmap to wherever they want to go. There's nothing they can't do because everything that they need to handle the situation is within them.
You can recognize a champion by how they live their lives. They are people who say less and do more. They train instead of complain. They set an example by their actions and not by the game they talk. More importantly, they have the humility and empathy to see the champion in everyone and do their best to support them.
All my best on your journey,
Seline

Questions for you: Describe the times in your life when you felt like a champion. What were some of the winning mindset traits that helped you get to that point?
Did you like this post? Sign up below, and I'll send you more awesome posts like this every week.
Get My Weekly Insights Via E-Mail And Receive A Free Copy Of My New E-Book!
'The Fast Track Guide to Turning Your Dreams into Reality'