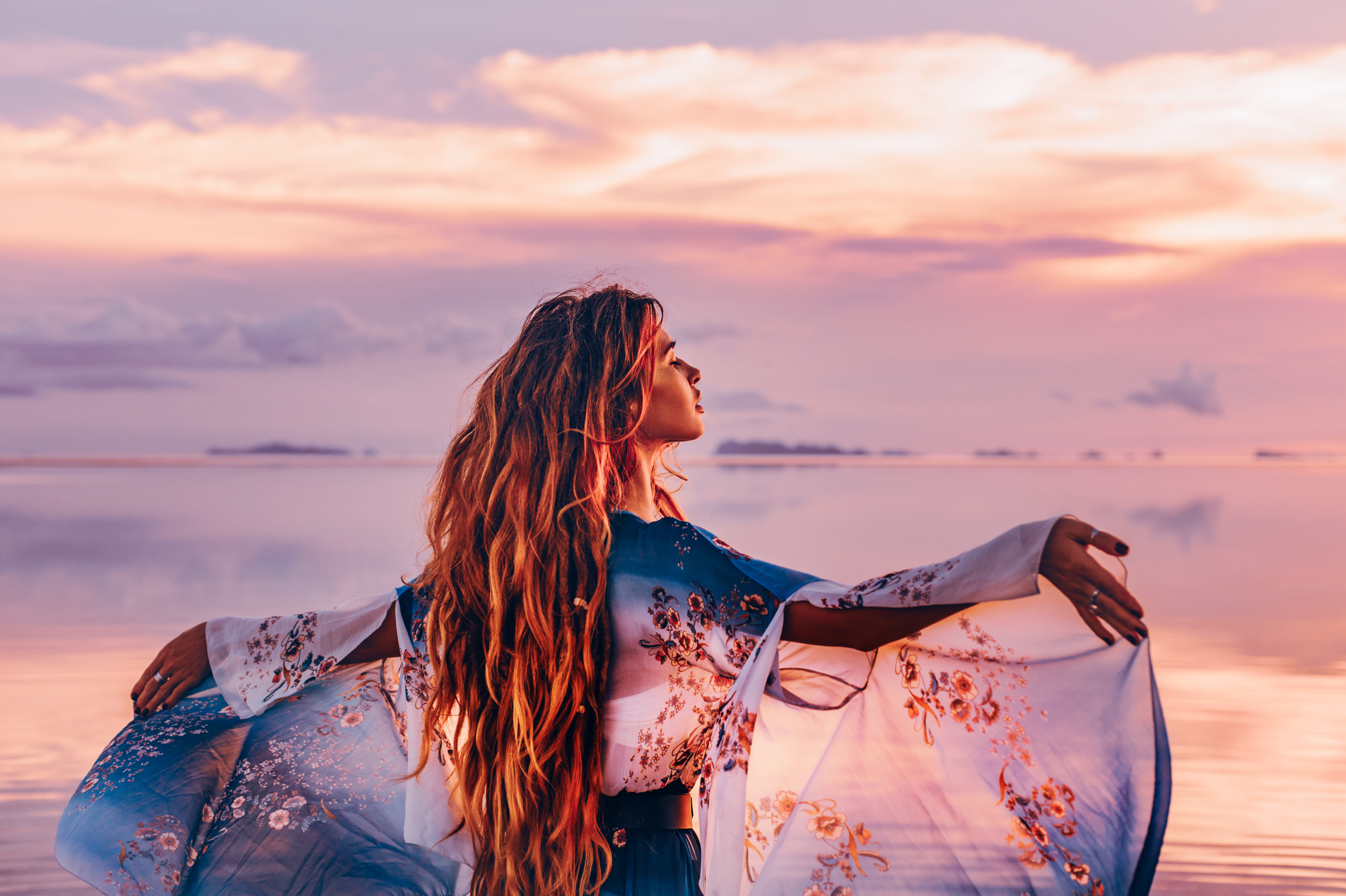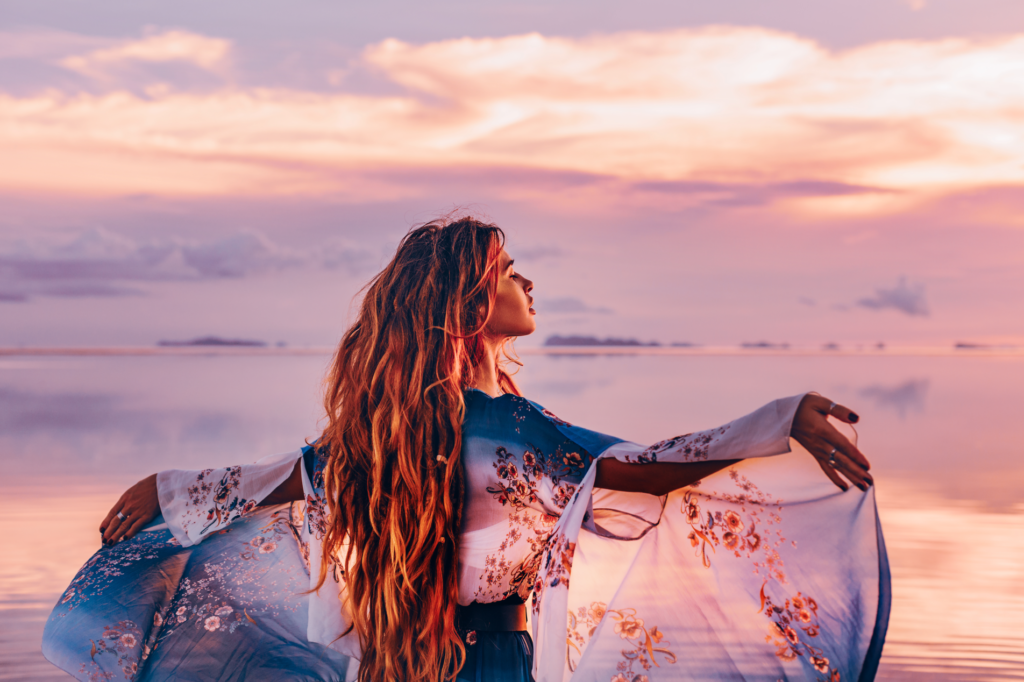 Karma can be interpreted in many ways, but it's most commonly associated with cause and effect – what you put out into the world comes back to you. Over the years, karma has taken on other meanings beyond the law of causality and good or bad deeds. Knowing the different perspectives on karma and how it applies to our lives will roll out various pathways to create the reality you desire and make ethical and kind choices. (Estimated reading time: 8 minutes)
---
"Learn to see. Realize that everything connects to everything else."

— Leonardo da Vinci
---
We've all heard the adage, "what goes around comes around," or similar. These sayings are an expression of the belief in karma.
Karma can be interpreted in many ways, but it's most commonly associated with cause and effect – what you put out into the world comes back to you. Like a boomerang, the consequences of your actions will eventually show up in your life.
While karma is a central theme in Hinduism and Buddhism, it's also alluded to in the Golden Rule from biblical scripture, which states that "In everything, do to others what you would have them do to you."
More than just cautionary guidelines that incentivize us to be more mindful of how we treat others, karma is a self-sustaining universal law that runs all natural phenomena in the cosmos.
Over the years, karma has taken on meanings beyond the law of causality and good or bad deeds. In some cases, it's seen as a neutral force that we can work with.
Knowing the different perspectives on karma and how it applies to our lives will roll out different beneficial pathways for you and your loved ones that are ethical and kind.
What is karma: understanding the scientific and metaphysical definition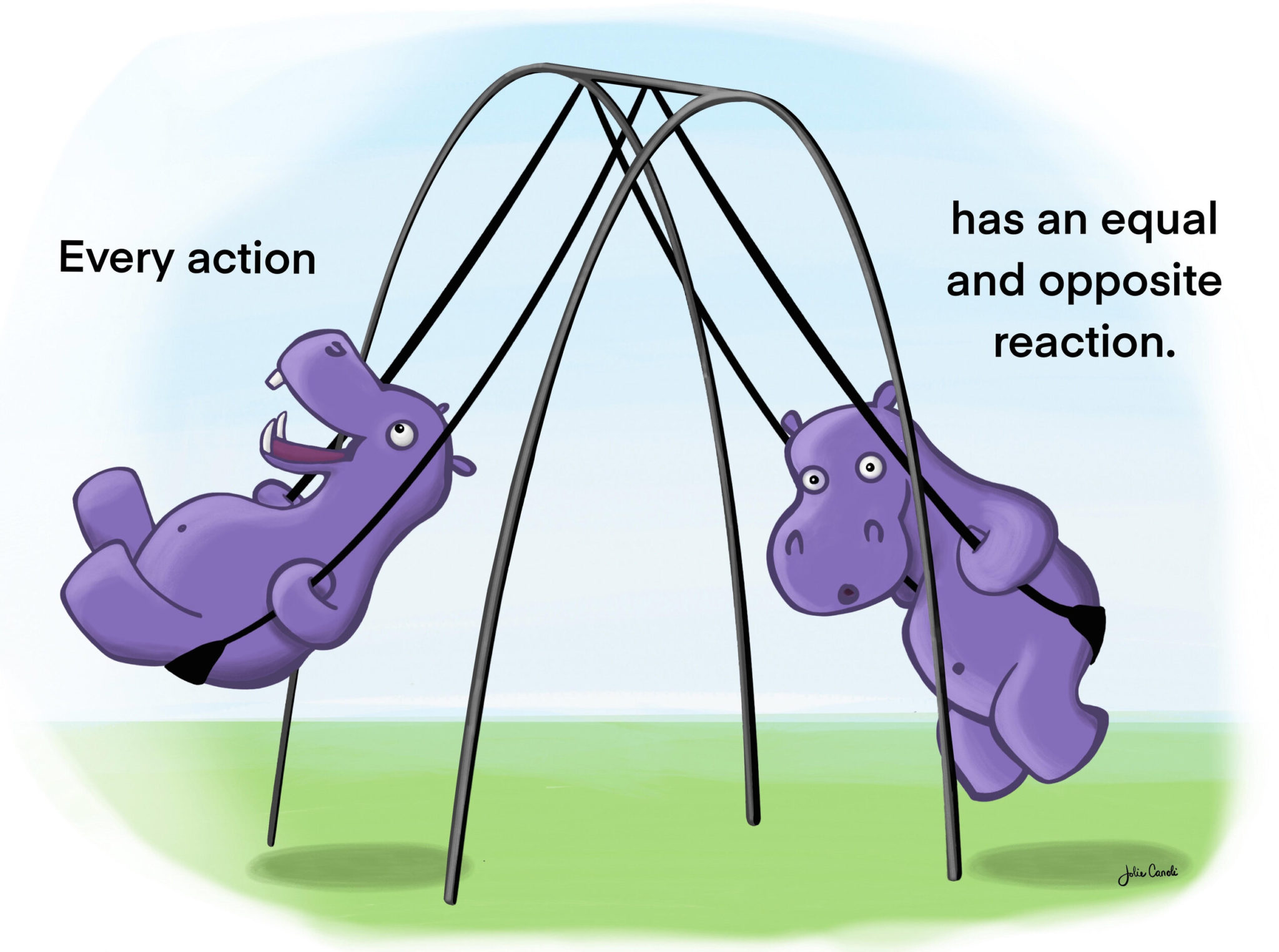 Karma is primarily a metaphysical concept that has its origins in religious doctrine, but many followers claim it is connected to Newton's Third Law of Motion – for every action, there is an equal and opposite reaction.
When two forces interact with each other, the direction of the force on the first object is opposite to the direction of the second one. Consider the flying motion of birds – the wings of a bird push air downwards, and the air pushes the bird upwards, allowing it to soar in the sky.
There are two key differences between the law of karma and Newton's Third Law:
The first is that the consequences of Newton's law are immediate. In the case of karma, they may take many years to manifest in physical reality. While there are some rare cases where you can witness "instant karma" (like someone laughing at another person slipping on a banana peel, who consequently trips on their own laces and falls to the ground), for the most part, karmic consequences take a while to play out.
Secondly, the Third Law deals with the physical and material world, not the metaphysical. Newton's Third Law will get your car moving, but karma will help you reach your destination safely. Those who believe in karma see this combination as an expression of the harmony between science and spirituality.
Working with karmic law means aligning your energy with what you want to attract into your physical world. In this way, you can use the law to co-create the reality you want.
Karma schools of thought: the different interpretations of karma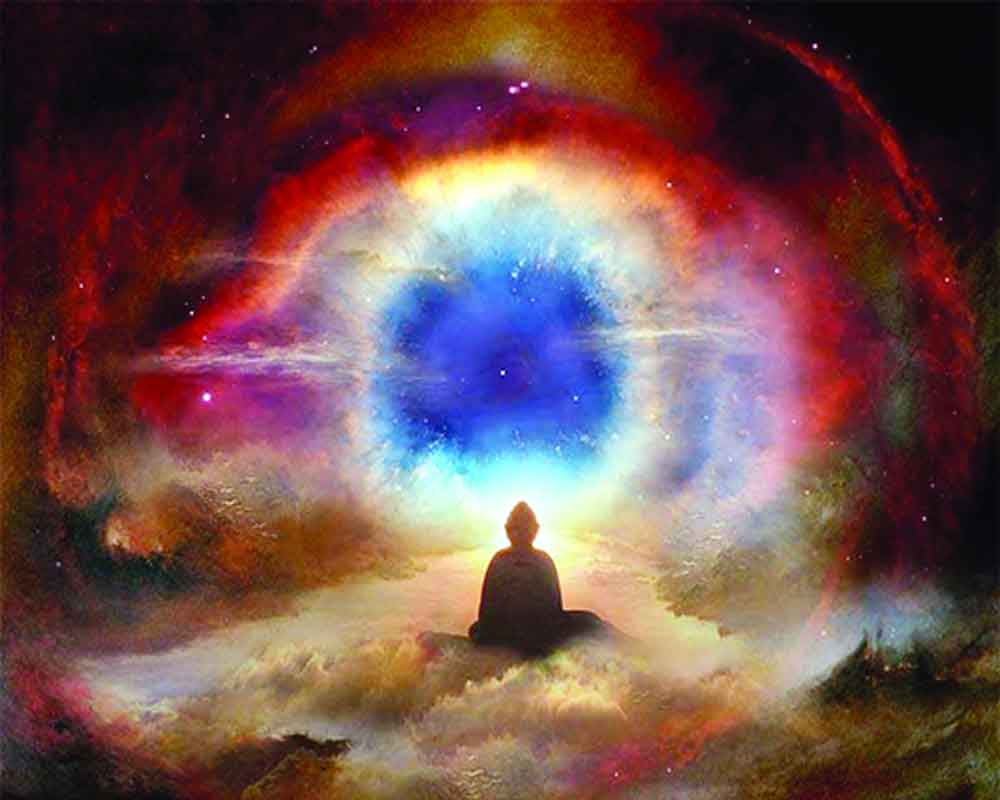 How karma manifests in your life depends on what you believe in. Different schools of thought have differing notions on how karma accrues and whether it plays out in single or multiple lifetimes.
In certain faiths, karma is seen as a simple system of reward and punishment from an external force. When you do good deeds, you are rewarded. When you do bad things, you are punished. This black and white approach states that there is no way to escape the bad karma you generated in the past.
The Vedantas, an ancient spiritual philosophy from the sacred scriptures of India, believe that karma can also come from previous lives. Sometimes we're subjected to the karmic influences of our family, race, country, intimate relationships, and more. This perspective makes it easier to understand why bad things happen to good people and vice versa.
The biggest question that people have is whether we have free will when it comes to creating the life we envision for ourselves, regardless of the karma that we've generated – or are we limited by our karmic balance sheet?
Buddhist tradition sees karma as a natural law that arises from actions we take intentionally and not as a system of reward and punishment. Based on this belief, we have complete control over our karma depending on our words, thoughts, and deeds. In other words, the onus of cultivating good and bad karma is on us.
This often requires spiritual maturity that helps us transcend conditioned memories and negative thought patterns. As we evolve, we can break free and release the karma clouding our minds and lead our lives more consciously.
New Age thought embraces this perspective because it puts us in a position of power. While our karma from past lives and early life experiences may have some bearing on the circumstances we face, we can release it by understanding the lessons and transforming them into wisdom.
This transmutation results in the growth and evolution of our souls, which is, ultimately, the purpose of karma. 
Taking charge of our karma: learning how to use karmic forces to live our best lives
There are 12 distinct laws of karma that you can use as guidelines in applying karma to your life.
The 12 laws of karma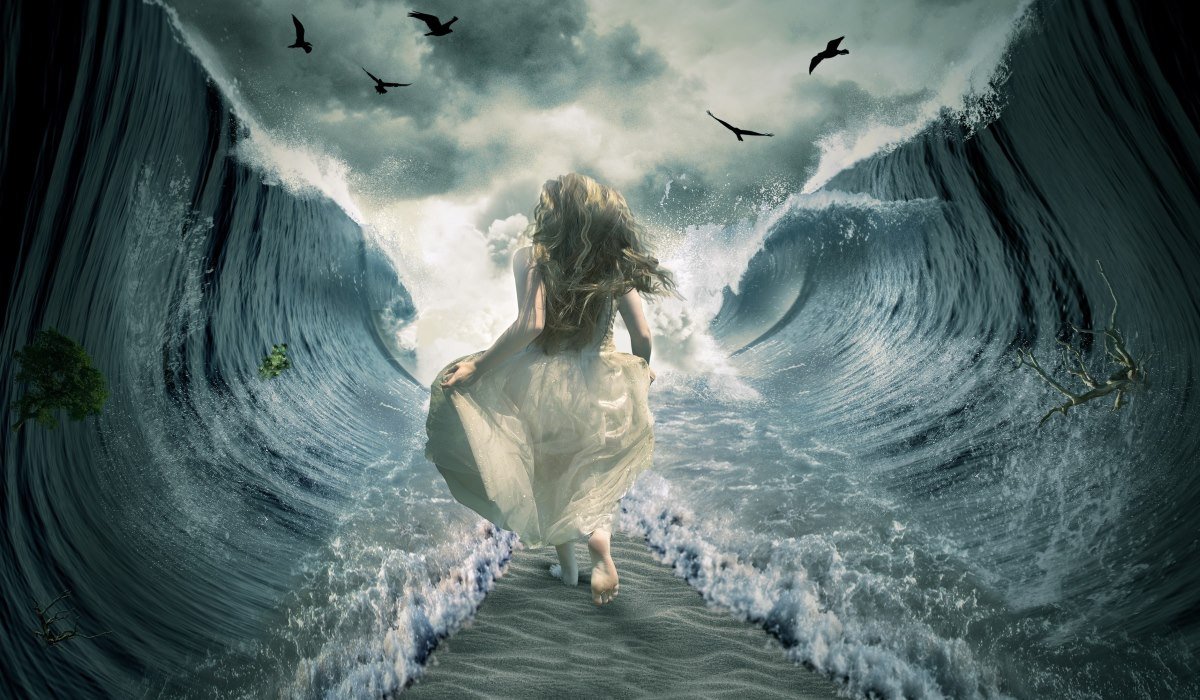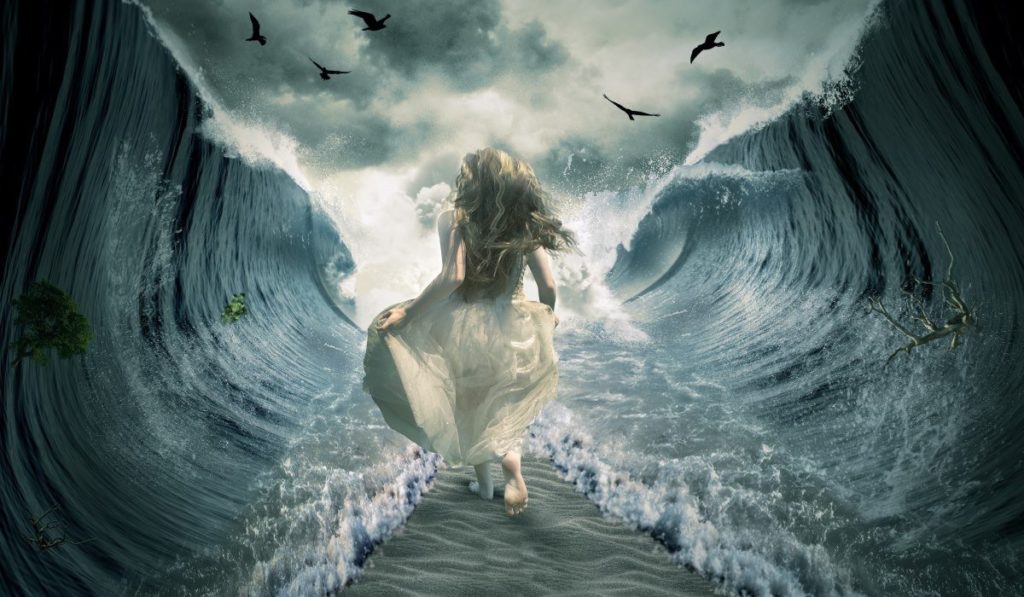 1. The law of cause and effect (or the great law): Whatever thoughts or energy you put out, good or bad, will come back to you.
2. The law of creation: Life doesn't just happen to us. We must take action to create the reality we want. Manifestation begins with creative movement.
3. The law of humility: Be humble enough to accept your reality and understand that your past actions have impacted your current situation.
4. The law of growth: To develop a reality that you want, focus on your growth instead of controlling your surroundings.
5. The law of responsibility: This law is about taking responsibility for your actions and owning that everything that happens, good and bad, is because of your actions.
6. The law of connection: You're connected to your past, present, and future. Who you are today is a result of your past actions, and who you become tomorrow will be the result of the actions you take today.
7. The law of focus: Focus on one thing at a time. Focusing on too many things at once will slow you down and lead to frustration.
8. The law of giving and hospitality: This law is all about the importance of being selfless and contributing to your beliefs.
9. The law of here and now: We free ourselves when we embrace the present and release any resistance and attachments to the past and future.
10. The law of change: History will continue to repeat itself unless you learn from the experience, take steps to do things differently, and create a better future for yourself.
11. The law of patience and reward: As the saying goes, "hard work pays off." If you keep taking consistent, positive, and constructive action, you'll eventually see the fruits of your labor.
12. The law of significance and inspiration: You're meant to share your unique gifts with the world. No matter how big or small, your contributions can make a positive impact and fulfill your mission.
How to get rid of bad karma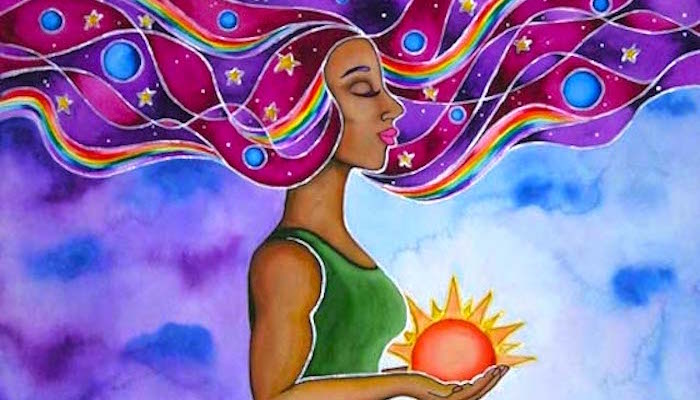 We've all made mistakes that we're not proud of, and it's only fair that we're given a chance to make up for them. We don't want to stay stuck in karmic patterns from past lives and outer realities that make it hard to change direction.
The good news is that there are several things that you can do to reverse negative karma. It can be transmuted, transformed, and transcended. Put these strategies into practice to get unstuck and create a new reality.
1. Notice recurring patterns: The first step is understanding where the problem lies. Do you keep pulling the same types of people, find yourself in the same circumstances, and face the same unforeseen challenges and burdens in your life? Are there certain habits and behaviors that you just can't seem to break away from? Avoid judging yourself and approach from a place of curiosity.
2. Acknowledge it and take responsibility: Accepting and taking responsibility for your actions opens the doorway to transformation. As Dr. Phil says, "You can't change what you don't acknowledge." Owning up doesn't mean you're weak but that you're strong enough to deal with the truth.
3. Be open to learning: Karmic patterns will keep repeating until you understand the lesson. For instance, you'll keep attracting a narcissistic partner until you learn to love yourself and build your self-worth. Look at your patterns and figure out what you need to change to attract a different outcome.
4. See your potential and take action: Instead of seeing yourself as a victim who's trapped by karmic influences, look at your potential for future greatness. Grabbing the reins of your karma and taking constructive steps to change your situation will help you overcome stalled progress.
5. Get rid of toxic people: If there are people dragging you into karma, spend less time with them or cut them off. You'll recognize these individuals by how you feel in their presence. Avoid them if they constantly cause drama and inflict stress on you.
6. Forgive yourself and others: A lot of the bad karma we carry comes from the bitterness and anger that we feel through hurt and disappointment. Forgive yourself and others so that you can release your frustrations and liberate yourself.
7. Focus on gratitude and inner peace: Giving gratitude is a practice that will instantly raise your vibration and redeem yourself from bad karma. Lighten your load by adopting a mindset of gratitude, letting go of attachments, and cultivating an inner state of calm.
8. Use spiritual cleaning techniques: There are several spiritual modalities that you can use to get rid of karmic debt, including meditation, prayer, affirmations, hypnotherapy, and several others. Incorporate these practices into your routine to gradually clear your energy.
9. Accumulate good karma by giving back: When we do things for others from a place of selflessness, we generate positive karma that can offset any lingering negative karma. Here are some ways that you can produce positive karma:
Work in a field or take up passion projects that align with your values and life purpose
Offer recommendations to others
Pay genuine compliments and show appreciation to others
Help someone find a job or get funding for their business
Set two people up on a date
Listen with heart and hold space for someone
Leave tips when you like someone's service
Donate and volunteer
Offer free advice, teach, or mentor
Stand up for someone who is being hurt or bullied
Strive to demonstrate honesty and integrity
Avoid engaging in gossip
Practice eco-friendly behaviors and be kind to animals
I believe that the universe is self-correcting. Even if someone uses their power and wealth to get away with things, sooner or later, it will catch up with them. It may not show up in their physical world, but the memory will exist as tumors of guilt and shame.
This truth will redeem us of the bitterness from being wronged by another. More importantly, it encourages us to strive to become a person of virtue and character.
All my best on your journey,
Seline

Question for you: Can you think of a time when you witnessed karma play out in your life? How did it make you feel?
Did you like this post? Sign up below, and I'll send you more awesome posts like this every week.
Get My Weekly Insights Via E-Mail And Receive A Free Copy Of My New E-Book!
'The Fast Track Guide to Turning Your Dreams into Reality'