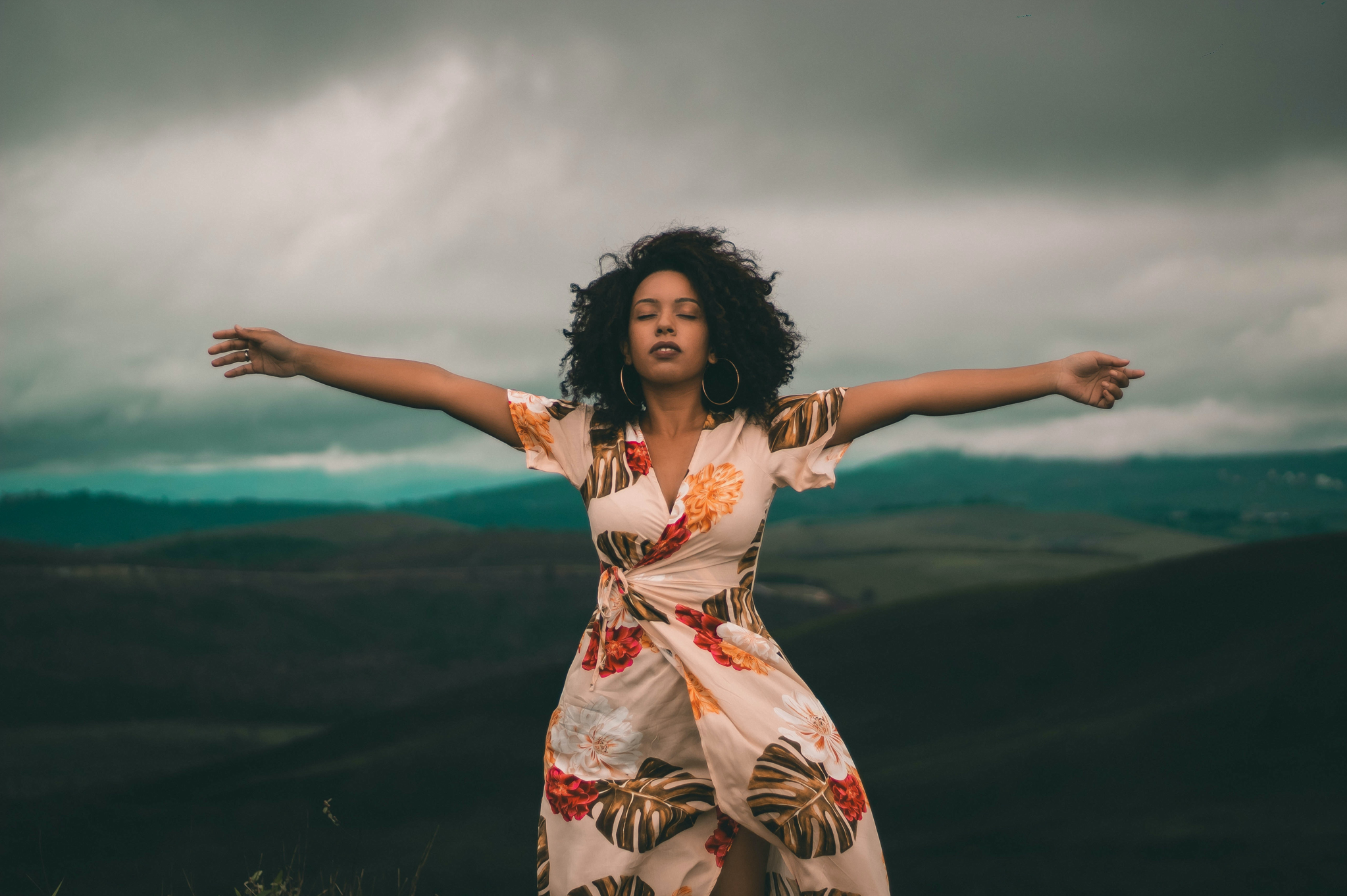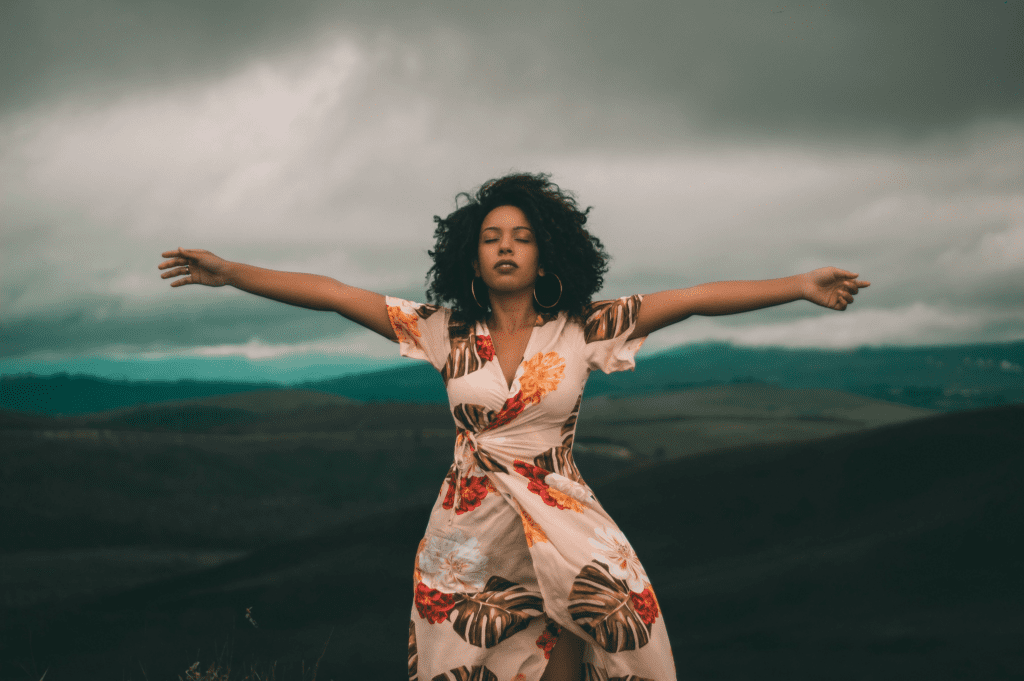 Many people find being alone hard to endure, especially for extended periods. It can make people feel lonely and unloved. But there are many benefits from spending time alone when done in moderation and with intention. With these tips, you'll learn how to schedule enough alone time to regroup and replenish so that you can bring balance back into your life. (Estimated reading time: 10 minutes )
---
"Alone time is when I distance myself from the voices of the world so I can hear my own."

— Oprah Winfrey
---
"Self-care," "me-time," "sabbatical," and "retreat" are buzzwords in the field of wellness. No matter what you call it, it all means the same thing – carving out time to be with no one but yourself.
The more self-aware we are, the more we prioritize the need to step away from the hustle and bustle of daily life and spending time alone to become present with ourselves because we know its value. 
This inclination to be alone by choice is nothing new – it has been practiced for centuries by holy people such as sages, nuns, monks, priests, prophets and mystics.
Whether cloistered in an abbey or secluded in a cavern, these monastics could discover peace and consolation for their soul and feel closer to God when in solitary confinement.
Solitude was also a pathway to a deeper understanding of oneself. Osho said, "Greatness is attained by those who have the courage to be alone; the deeper secrets of life open their doors only in solitude."
Yet, being alone, especially for extended periods, can be challenging to endure. For the average modern person, the hermetic ways of religious ascetics are unnecessary and unappealing. Not being able to glance at their social feeds or letting calls go answered can lead to bouts of FOMO. It can also seem indulgent, given everything that needs to get done.
The good news is that the benefits of solitude are accessible in the present age without retreating for extended periods. As someone who relishes quality me-time, I have always found pleasure in solo sojourns, weekends and staycations filled with books, my favorite shows, chai lattes, journaling and giving the occasional belly rub to my dog.
I realize this feels more natural to an introvert like me, but all of us can be happy spending time alone and find peace in our own company. It can have therapeutic effects that leave you feeling energized. It's the gateway to a richer inner life and the development of our individuality and proclivities.
Monk and mystic Thomas Merton said that we cannot go on happily for long unless we're in contact with the depths of our souls. "If a man is constantly exiled from his own home, locked out of his own spiritual solitude, he ceases to be a true person. He no longer lives as a man."
Why we're afraid of being alone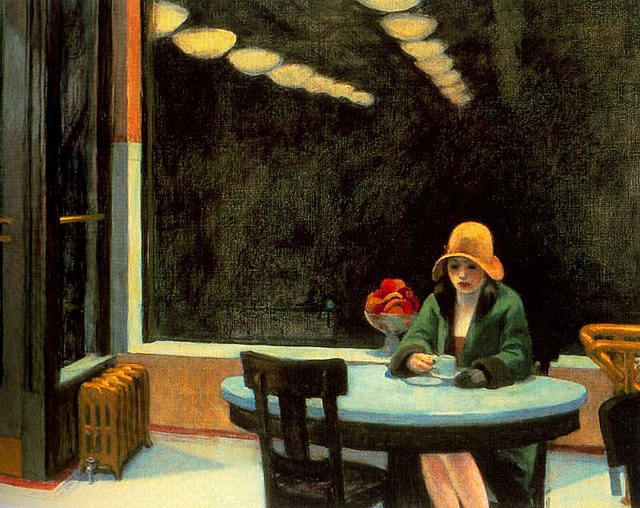 Alone time can be challenging for many people. A study shows that many people would prefer to give themselves electric shocks over sitting alone with their thoughts.
The feelings of loneliness run deep. As social beings, we crave connection and closeness. And not just any connection – we want meaningful and heartfelt exchanges to fulfill our intimacy needs. Instinctually, we're driven to find our tribe because not belonging to one could lead to death in the historic past.
Besides our basic instinct to connect with others, people struggle with being alone for several reasons: their personal history, lack of self-esteem and social conditioning.
1. Personal history
Our association with loneliness develops when we're young. If someone you love acted distant or abandoned you as a child, you equate being alone as unloved. Unresolved pain and trauma can make focusing inward painful. It can bring up memories they'd rather forget.
Some people may not be used to being alone. Maybe they grew up in a big family or always had people around them. The sudden absence of social interaction can feel jarring. The lack of company can leave them feeling disconnected and alone.
2. Lack of self-esteem
Solitude is feared by those who don't have a healthy relationship with themselves. Being alone is much harder when we aren't comfortable in our own skin. A lack of self-esteem comes from limiting beliefs we developed in our younger years that tell us that we're unworthy and unlovable. People with low self-esteem need constant validation and stimulation to avoid the harsh inner dialogue and confront beliefs that don't serve them.
3. Social conditioning
Our society paints a grim picture of those who appear lonesome. Loners are perceived as social pariahs and rejects. We're raised to avoid isolation and to surround ourselves with BFFs, soulmates, and a posse that loves us. Having a solid network is an asset that can provide connections, status and power.
In movies, we're presented with dark archetypes such as the old single lady who dies with cats surrounding her or the grumpy old man who lives by himself and grunts at his neighbors. Without good role models, reframing loneliness as something positive is hard.
The difference between being alone and lonely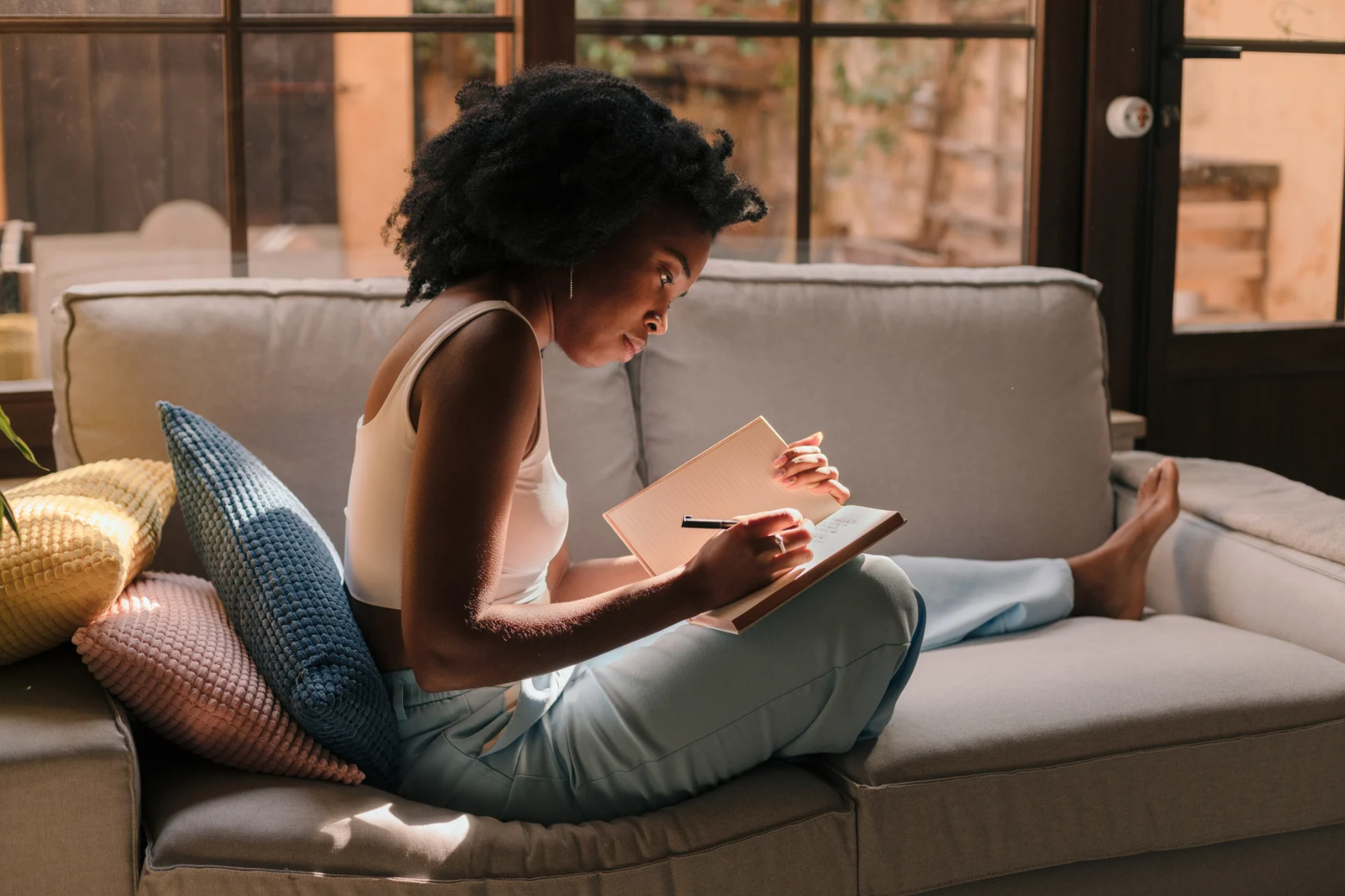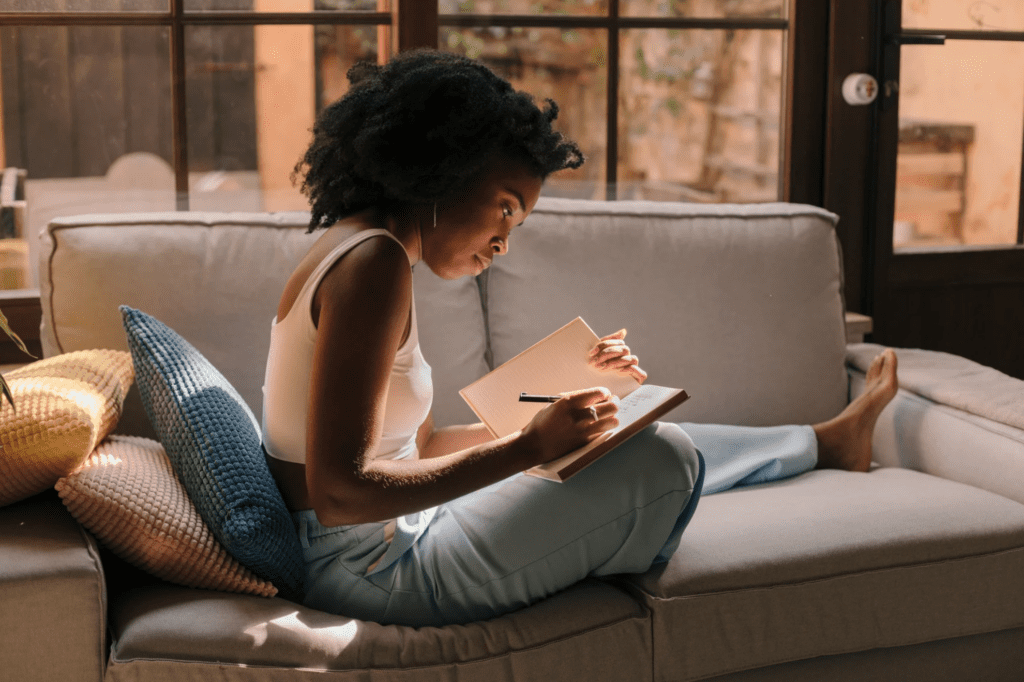 The words 'lonely' and 'alone' are often used interchangeably. If you have a friend say to you, "I like being lonely," what they actually mean is, "I like spending time alone."
But it's important to remember that loneliness does not equal being alone. Confusing the two can cause us to shun the possibility of spending time by ourselves.
Loneliness is marked by negative and distressing feelings associated with isolation, whereas being alone is neutral and can often be enjoyable, rejuvenating, and a state where we can find peace, inspiration and freedom.
Another key difference is that being alone can be measured. If you spend time reading in your study room, walking in the forest or stepping out into empty streets, you'll be alone. In all these situations, you were on your own and without company. You were physically by yourself.
You can even be alone when you're around people. For instance, if you take a solo trip to a foreign country, you can say that you are alone because you are surrounded by strangers with whom you have no relationship.
Loneliness, on the other hand, is an emotional state in which we feel separated because of a lack of connection and not feeling like we're being seen or understood by others. A person can experience this even with other relationships or an intimate partnership. We've all heard of unhappy couples who claim how lonely they felt despite being physically together.
While people may know how to be alone, many don't know how to do it without feeling alone. Knowing the difference between the two is the first step to shifting this.
The benefits of spending time alone
There are many benefits to spending time alone when we need it.
In our noisy, hectic and distraction-filled world, solitude offers a much-needed respite to recenter. Me-time gives you the space to be still or engage in activities that help you refresh, decompress, and calm your nerves so that you can tackle the outside world once you step out.
Alone time also allows self-observation and reflection. You develop a relationship with yourself and get deeper insight into your personality and patterns. You can pinpoint ways of thinking that sabotage your happiness and the necessity to stop it. In this way, you become mindful and intentional about what you do and speak.
Solitude is the path to mastery and problem-solving. A quiet space without interruption allows you to dig deep and your imagination to flourish and explore possibilities. Whether drawing, writing or painting furniture, there are no barriers to your creative flow and productivity.
Even if you aren't engaging in creative acts, you can use the time to sort through problems and figure out the best solutions. You can understand all sides of issues and sift through various options and scenarios. You can explore the prospects in your life and plan for the future – allowing your mind to wander and craft a vision for the following chapters of your life.
Lastly, having your much-needed me-time makes you a more pleasant person. When you have taken care of your needs, you're less likely to get annoyed or irritable around others. You'll radiate calm and peace, attracting people with that same vibration in your space.
How to create more alone time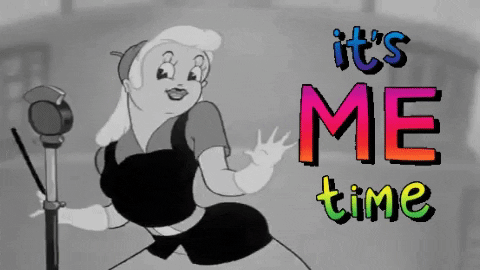 Life is a balancing act where day-to-day affairs can quickly get you off-center. Once you recognize signs of stress and overwhelm that are typical when you lack alone time, you'll know when to schedule time for some solitude to regroup and replenish so that you can bring balance back into your life. Here are six ways to do it:
1. Recognize when you need alone time
Certain tell-tale signs indicate you need to spend some time away from others. These are the most common ones:
Getting irritated at minor things
Feeling drained, overstimulated and overwhelmed
Having trouble focusing and concentrating
Not interested in doing things with other people
Getting snappy and short-tempered
Anxiety when in the presence of others
Resentful that you can't get things done and engage in self-care routines
Remember that some people (such as introverts or busy moms) will experience these symptoms more than others because of their personalities or circumstances. The good news is that stepping away for a short period can significantly help restore your reserves.
2. Reframe your beliefs
Shift any negative thoughts and beliefs you picked up about being alone. Instead, focus on the benefits of solitude and how it can help you improve in different areas of your life. Remind yourself how alone time can promote productivity, creativity, relaxation and self-discovery. Also, know that it's okay to be bored and is a sign of unmet needs. Get curious about what needs are going unmet for you to feel this way and take action accordingly.
3. Make time for it in your schedule
When you get rid of the time leaks, such as hours spent scrolling social media and watching TV, you'll find that we have ample time to focus on our own thoughts and interests and not others. Figure out when you would like to spend alone time and block off time in your schedule for your solitary activities. Make sure you let others know that they shouldn't interrupt you when you're taking time for yourself.
4. Remember that it's all about balance
If you're concerned that alone time will cut you off from your loved ones, remember that you're not aiming for extremes – you're aiming for balance. You don't want to schedule so much alone time that you experience loneliness, but at the same time, you don't want to be constantly surrounded by people that cause you to feel drained. Based on your personality and situation, you can find the perfect balance for you.
5. Take up a new hobby or activity
Bring back that childlike curiosity and playfulness by discovering something new you can explore. Get your mind engaged and creative juices flowing with activities like:
Taking a cooking, art or pottery class.
Going for a walk or a hike.
Listening to music and discovering new tracks
Meditating, reflecting or journaling.
Cleaning out and organizing a closet or drawer
Engaging in physical activities such as running, swimming, weight training, dancing
Laying on a couch and hammock and tuning out the world
Studying at a library, finishing an assignment at a coffee shop, or sketching in a park.
6. Take yourself out on a date
You don't always need a partner to enjoy a good night out. You can have just as much fun by yourself, and you'll also be able to observe more when you're alone. You also save yourself time coordinating with others and dealing with the risk of people canceling on you. Go out for a movie, show, meal, game, workshop, or any activity you want. This is a good option if you want to be alone but want other people around you and the buzz that being outside your home provides.
French philosopher Jean-Paul Sartre said that if we feel lonely alone, we're probably in bad company. The flip side of that is feeling satisfied and fulfilled in solitude. It's a sign that you have cultivated a healthy relationship with yourself and value your interior world. Your relationship with yourself is critical because it's the foundation for your mental wellbeing and all your other relationships in life. Becoming your own best friend pays dividends that are priceless.
All my best on your journey,
Seline

Question for you: Do you enjoy spending time alone? Why or why not? What are your favorite solitary activities to engage in?
Did you like this post? Sign up below, and I'll send you more awesome posts like this every week.
Get My Weekly Insights Via E-Mail And Receive A Free Copy Of My New E-Book!
'The Fast Track Guide to Turning Your Dreams into Reality'