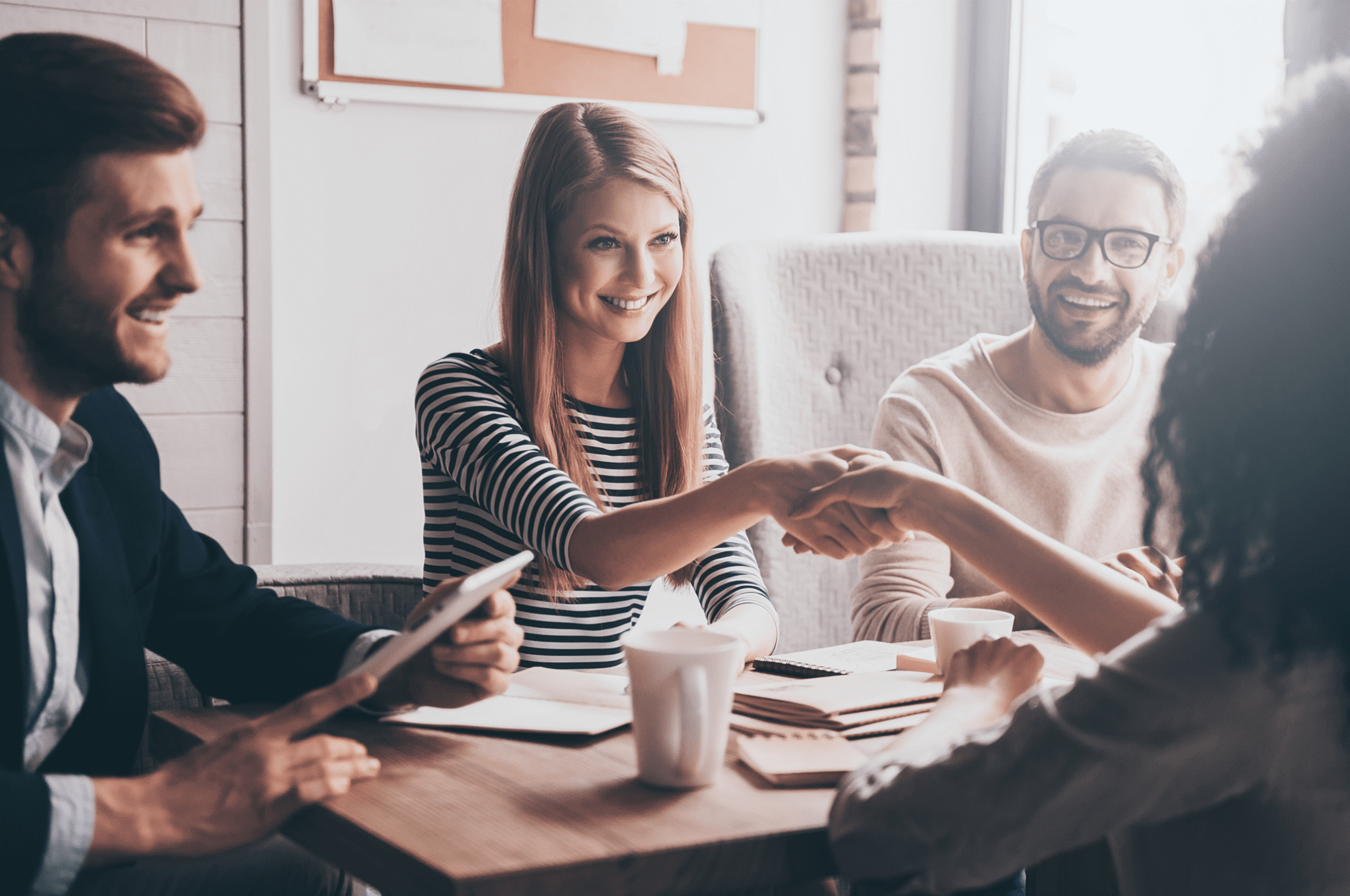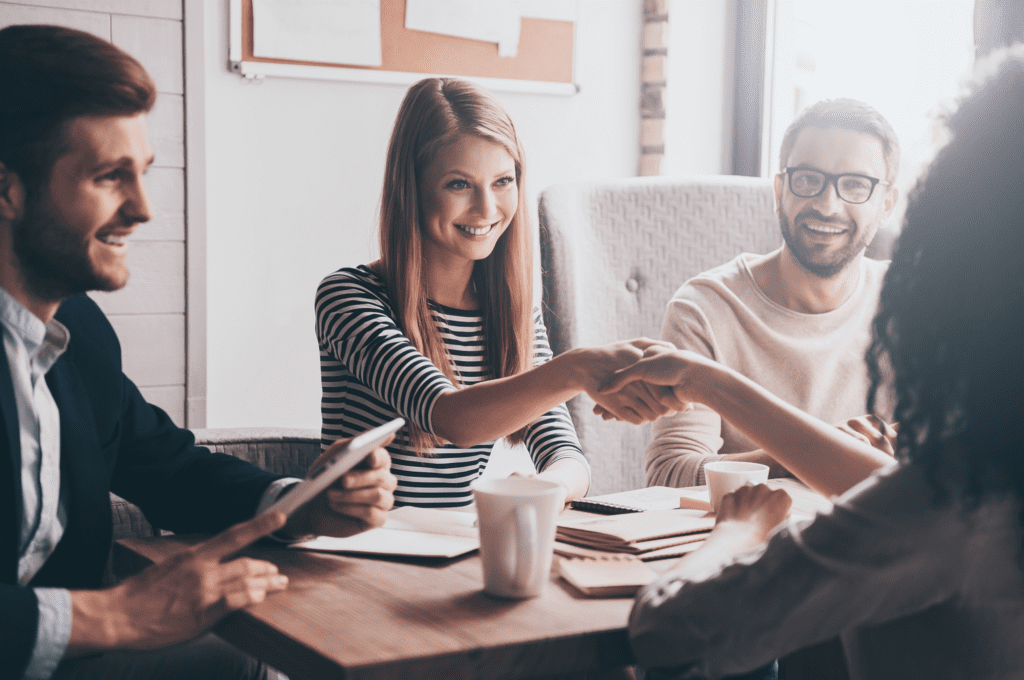 Entering a negotiation can be daunting, especially if you dislike confrontation or worry that your wants won't align with the other person. The good news is that you can avoid that by creating win-win situations in your relationship. It does not have to be a zero-sum interaction where one person wins at the expense of the other. These five steps will help you develop mutually beneficial solutions rooted in a consciousness defined by love and abundance. (Estimated reading time: 9 minutes)
As a species, we've always thrived on competition. From gladiators who fought against beasts or each other for the entertainment of ancient Romans to young contestants battling to become the next American Idol, competition separates the winners from the losers.
Even outside formal competitions, humans compete for jobs, status, promotions, mates, and other scarce resources. In some cases, allocating them through competition benefits society, like in capitalism. But, in other situations, playing this zero-sum game can lead to disconnection, inefficiencies, and unhealthy ways of relating to others.
Some believe dismissing the "you're either a winner or loser in life" model can lead to delusion and, ultimately, failure. However, I argue that dichotomous thinking, where we only see the extremes and not the elements in between, can make us unhappier in the long term.
I recently watched an interview with psychologist Jordan Peterson, where he emphasized the importance of thinking beyond the ego-self and a narcissistic paradigm that leads us to focus on what we gain from an interaction versus the needs of other parties involved.
Before the interview, Peterson said that he could either see it as a vehicle to bolster his fame and credibility or he could see it as an opportunity to share information that could help millions of viewers. He chose the latter because that's what he said would lead to a life of fulfillment.
Peterson was trying to create a win-win situation. He was considering the needs of others and not just his own because it fulfilled an innate desire to be altruistic and considerate of his fellow beings.
This approach has benefited negotiators in combat situations as well. For example, during the 1962 Cuban Missile Crisis, strategic empathy played an important part in creating a win-win situation between President John F. Kennedy and Nikita Sergeyevich Khrushchev, the First Secretary of the Communist Party of the Soviet Union.
The tension between their two nations was precipitated by evidence that the Soviet Union was installing nuclear missile sites in Cuba, 90 miles from the United States. The clash that unfolded was the closest to a nuclear war the world has ever seen.
Despite the unanimous pressure President Kennedy faced to launch a retaliatory strike against the Soviet surface-to-air missile sites, he chose to meet with Khrushchev and reach an understanding. By embracing strategic empathy and creating a win-win situation, they reached a peaceful resolution and circumvented a dangerous crisis.
Both leaders demonstrate the importance of understanding how the other side sees and. We need a high level of empathy if we want to negotiate effectively. Being able to understand the interests, perspectives, and constraints of others opens the doorway to creating win-win situations.
What are win-win situations?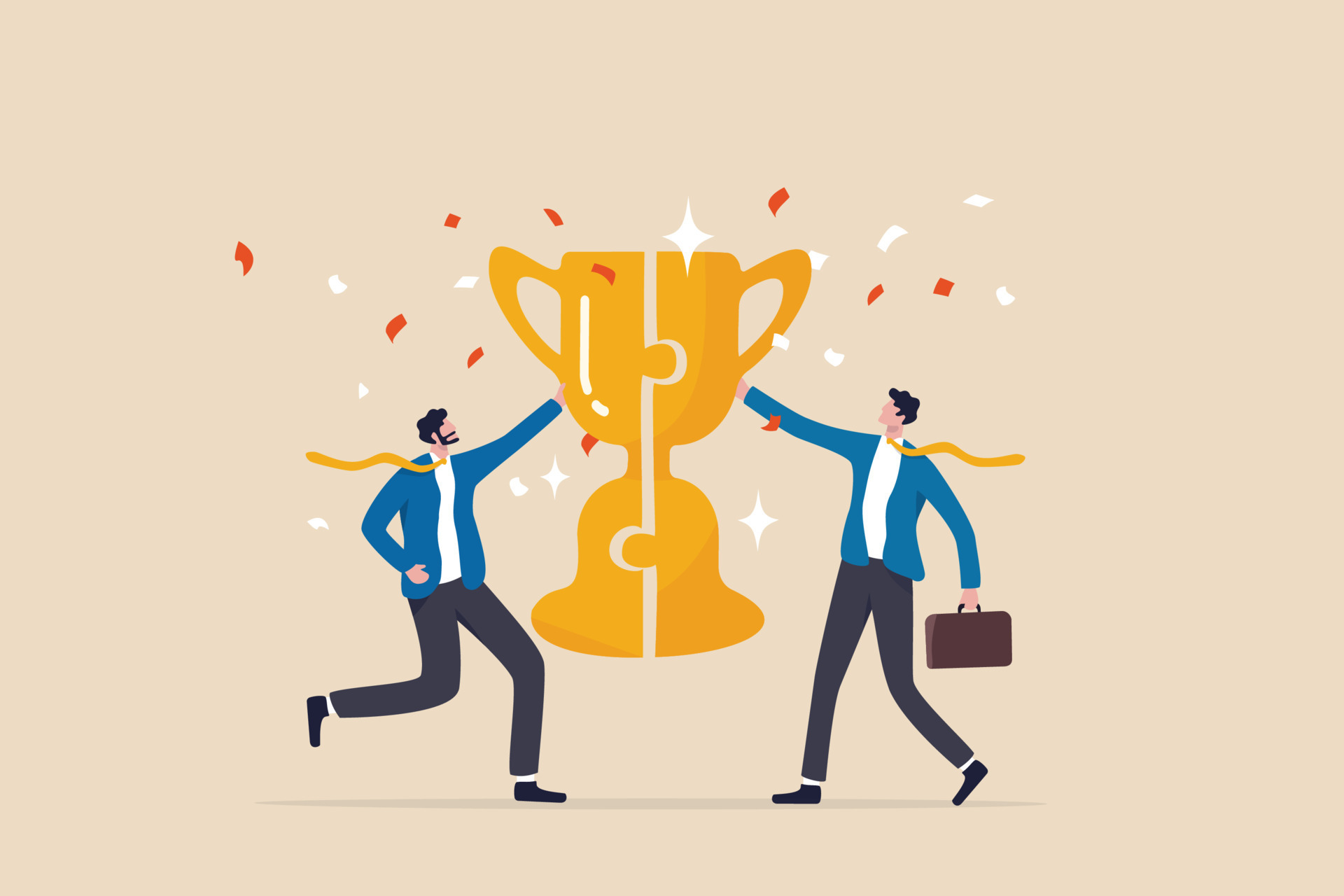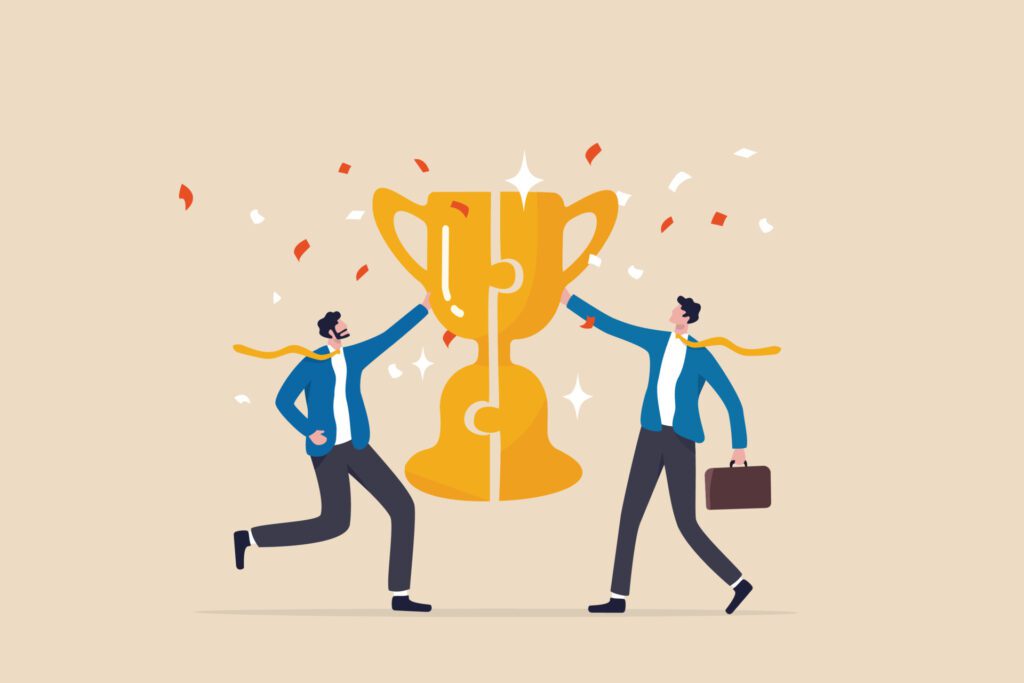 Entering a negotiation can be daunting, especially if you dislike confrontation or worry that your wants won't align with what the other person wants to offer. You might also be concerned about tarnishing a good relationship because you must play hardball to reach a consensus.
The good news is that you can avoid that by creating a win-win situation in your relationship. Whether it's a personal or business connection, it's possible to find a solution where all parties feel they have won, and their needs have been honored.
At its core, win-win relationships are created in the spirit of cooperation, collaboration and mutual understanding. It ensures that everyone involved in the negotiation gains something, fostering an environment of shared success, loyalty, and commitment.
It differs from a zero-sum interaction, where one person's benefits are directly proportional to another person's losses. This win-lose scenario causes the party who received less to feel resentful and unwilling to work with the winning party in the future.
Win-win situations are the foundation of positive interactions. For example, if you're negotiating your salary with several potential employers, chances are high that you would prefer those who consider your needs and then find a middle ground where both of you feel content with the figure. Employers who bulldoze your requirements and are unwilling to budge from their offer might leave you feeling uneasy about becoming part of their team.
Obstacles to developing a win-win relationship
Creating win-win situations can seem tricky and elusive. Having an awareness of these common obstacles and avoiding them can make it easier to find a mutually beneficial agreement:
Entering the negotiation from a place of hostility, righteousness, and an unwillingness to compromise.
Raising expectations by making steep concessions that make the other party expect more.
Agreeing to other people's demands too quickly and without thinking it through.
Being unwilling to listen with an open mind and carefully consider differing points of view because we firmly believe that our perspectives and needs are the only valid ones.
Trying to control and overpower the negotiation and belligerently laboring a point to prove that others are wrong because we fear being manipulated.
Becoming emotional and making the discussion personal can prevent us from looking at the negotiation objectively and strategically.
Entering the negotiation feeling tired, overwhelmed, stressed, and unstable.
Sacrificing our needs and being willing to lose because we don't want to disappoint the other parties and want to show that we care.
The next time you find yourself trying to create a win-win situation, keep these points in mind so that you can walk out with results that work for everyone.
What are the benefits of creating win-win situations?
A win-win relationship is ultimately about fostering a partnership of shared success. This approach is humane and kind, unlike cut-throat, zero-sum situations where one person's gain is directly proportional to the other person's loss. In the long run, we stand to achieve much more from win-win situations, not just materially, but emotionally and spiritually.
Here are a few benefits we can experience:
1. Conflict resolution: One of the best ways to diffuse a tense disagreement and clash of interests is to find growth opportunities. Both individuals are willing to step into their own self-serving bubble and consider the other person's needs, resulting in effective conflict resolution and preventing damage in a connection.
2. Building trust: If both parties consistently benefit from the win-win outcomes, they begin to trust each other. This confidence builds over time and becomes the foundation of a healthy, long-term relationship where both people can count on and look to each other for support and understanding.
3. Improved communication: Honest and open communication is essential when creating a win-win scenario. Knowing that the other individual has their best interest at heart makes it easier for them to open up and express their thoughts and feelings with clarity and openness.
4. Emotional satisfaction: Having a safe space where two parties can express their needs and wants without being ridiculed or shortchanged harbors a sense of safety and emotional fulfillment. A solid emotional connection is crucial to developing a strong bond based on empathy, belonging, and respect.
5. Growth: Win-win situations give opportunities for growth as individuals and as a collective unit. Each person brings their own viewpoints and strengths to the conversation, and through collaboration, they can learn from each other and grow.
5 steps to creating a win-win situation in relationships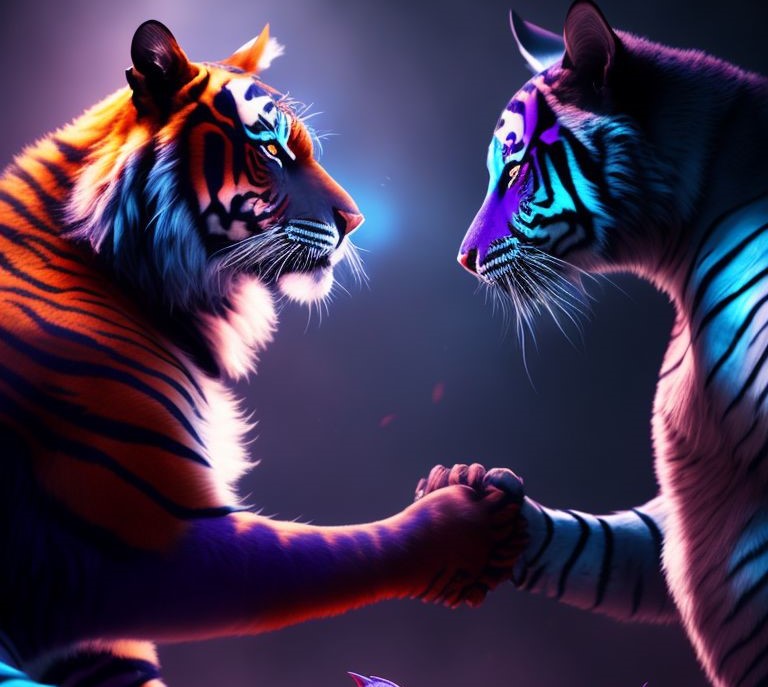 Winning does not have to be at the expense of another person. In times of conflicting perspectives and opinions, focusing on how much you can accomplish together instead of what you want is essential. Here are five steps to ensure all parties feel aligned:
1. Evaluate your needs, attitudes, and expectations
It's important to first check in with yourself and clearly state your needs and expectations to develop a mutually beneficial agreement. Often, we tend to charge into negotiations without first evaluating our goals and what matters to us and whether asking that from the other parties is fair to them. For example, if you step into your office to ask for a raise, consider your track performance and if you have delivered enough value to the business to warrant the ask.
2. Listen before you speak
Before stating your needs, make sure you listen to what others have to say. Don't assume you know what they want; make it your objective to find out. Acknowledge other people's concerns. If you disagree, be respectful and try to let go of judgments. Empathy, the ability to put yourself in their shoes, is the key to understanding how they feel and what would be a good deal for them.
For instance, if someone is frustrated and vents their thoughts, you could say, "I can see that you are unhappy about the situation so far, and I'm open to seeing how we can improve it so that you feel better about it."
3. Pinpoint areas where your interests overlap
Even if there is a divergence of needs, interests, personality, and purpose, you'll find that there will be some commonality and areas of synergy. If you're too fixated on the differences, you'll miss the opportunity to collaborate based on what you share.
Work together with the other party to determine which outcomes you both want. Taking this constructive approach enables you to discuss what works, what doesn't, and why. Communicating this way allows you to choose the best ways to reach a mutually beneficial solution.
4. Brainstorm and come up with various options
In negotiations where answers are unclear, and there aren't enough solutions on the table to create a win-win situation, it's sometimes possible to develop new solutions where everyone benefits. For instance, if you and your parents are at odds about where you will attend college, finding a solution that you're both happy with may be possible.
If you want to attend a university that's further away from home than they would like, you can make a deal to visit them or schedule catch-up calls more often so that they can feel closer to you despite the physical distance. This would be a better option than going to a college nearer to home, but that does not offer the same standard of education you would like.
5. Commit and plan
When you agree on the best option, commit to it. It may help to have written consent depending on the negotiation. Create a strategy and an action plan to execute within a given timeline. As you do this, be honest about your availability, restrictions, and resources that can impact everyone involved. Are there potential conflicts or obstacles that could arise? Do you need a contingency plan if things don't go as anticipated? Foreseeing those in advance can prevent dissatisfaction among parties further down the road.
Win-win solutions are rooted in a consciousness defined by love and abundance. When we genuinely care about the people we negotiate with and believe there's plenty to go around, we're more likely to listen and have their best interests at heart. We see that they are just like us, trying to make every opportunity to provide for their loved ones and their community. In essence, they mirror the humanity within us.
All my best on your journey,
Seline

Questions for you: What do win-win situations look like to you? What steps are you willing to take to create one?
Did you like this post? Sign up below, and I'll send you more awesome posts like this every week.
Get My Weekly Insights Via E-Mail And Receive A Free Copy Of My New E-Book!
'The Fast Track Guide to Turning Your Dreams into Reality'