Welcome to The Dream Catcher – a place where your dreams can find a voice.
Consider this an oasis of hope and inspiration, as you travel towards your destination along a road fraught with challenges;
a visionary space where you can safely explore outside your comfort zone and expand your courage;
a mystic lair where you can reconnect to a childlike sense of hope, wonder and magic;
a reservoir of wisdom brimming with practical advice, strategies and tools to ensure your success.
Hi, I'm Seline Shenoy—author, blogger, podcaster and a fearless protector of (your) dreams.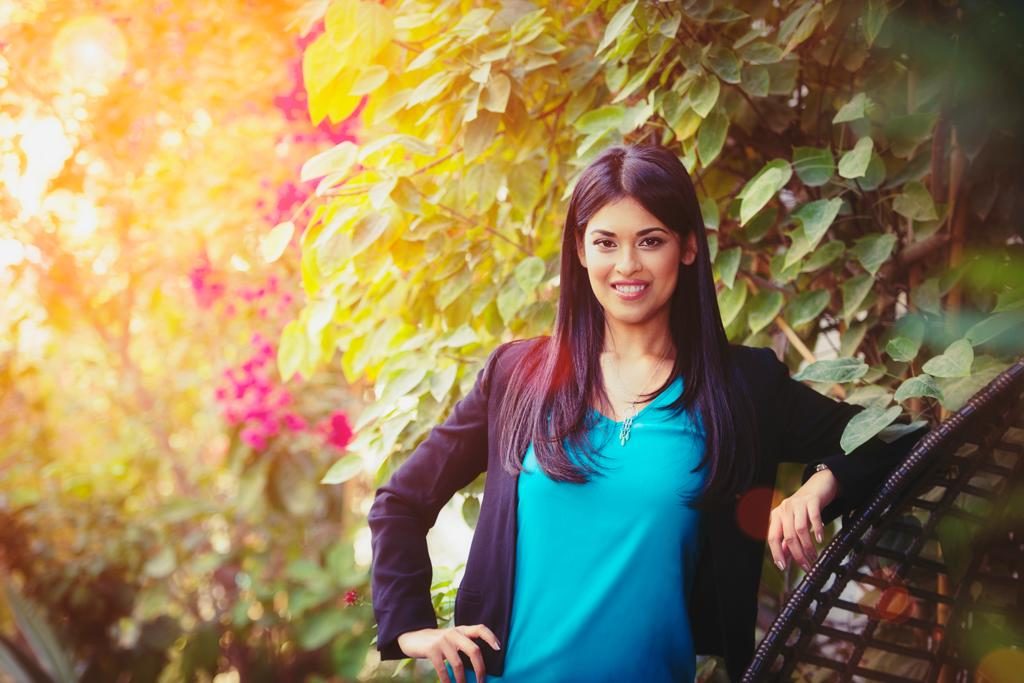 My mission is to help people (like you) reach their full potential by enabling them to create a life that reflects their deepest desires.
People who feel unfulfilled, unsupported and disconnected. People ready for a change, but who can't envision what that looks like yet. People who long to advance in their personal and professional lives, but who feel blocked, confused, and unsure of their next steps. People who want share their gifts, voice and talent to make a difference in the lives of others.
Too many of us let go of our dreams because we lose faith.
I don't want you to lose faith. I want you to overcome.
And I'm here to help you do exactly that.
I've been driven to push beyond my (supposed) limits since I was a kid….
I grew up in a a culture where freedom and individuality wasn't exactly . . . encouraged. (Especially for women.)
And so, from a young age, I turned elsewhere for inspiration—seeking unlikely mentors in the form of Disney characters, artists and performers who inspired me to believe in myself and never give up on my dreams.
Later on, in my teens, I was deeply influenced by the self-help experts and spiritual gurus. I voraciously read their books and applied their principles to my life. My unwitting heroes were masters of their craft. They helped me believe in the endless possibilities life opens up to us.
My independent spirit made me feel like the black sheep of the family, and I yearned to break free and carve out a life for myself. But when I finally escaped to the United States for my education, I discovered just how little my sheltered upbringing had prepared me for the challenges I'd face.
My inexperience and lack of direction made me develop unhealthy attachments to people who were not right for me. And the need for constant validation and approval began to leave me feeling drained.
It took a sabbatical in the midst of everything to persuade me that I'd not only lost my way, I'd lost myself. I'd been allowing other people and circumstances to dictate that for me.
Luckily, what I lacked in self-belief, I made up for in determination. I realized I needed to build an unshakeable foundation vested in self-worth before I could do anything in my life.
Starting from scratch, I felt like a phoenix rising from the ashes
I began seeking out education and mentors that would light the path for me, so that I could find my way. I spent the next years speaking to self-help experts and spiritual masters and applying what I learned from them.


Me with Deepak Chopra, Caroline Myss, Jack Canfield, Gabby Bernstein and Wayne Dyer at various workshops.
It wasn't long before I realized just how much the intricacies of the human mind and spirit intrigued me, and I longed to use what I'd learned to help others. I enrolled in two coaching certification programs and, soon afterwards, began my own coaching practice.
Fast forward ten years, and I've reached a point in my career where I'm ready to channel my personal insights and knowledge in even bigger ways through The Dream Catcher blog, podcast and my books.
Since its inception in 2014, The Dream Catcher has attracted thousands of readers and subscribers from different corners of the globe. It's been recognized as one of the "Top 100 Self Improvement & Personal Development Blogs" by Feedspot. I'm so grateful for all the support and encouragement from my loyal community of readers!
I'm constantly drawing inspiration from everywhere – books, movies, shows, music, science, nature, my travels and spiritual journey. All of these influences shape my evolving personal philosophy which I'm passionate about sharing in my work.
I also draw wisdom from my painful experiences and the many years of overcoming achingly low self-esteem and dealing with unhealthy family dynamics in which I felt trapped and hurt—unsure of my next steps.
In fact, I'm still trying to figure things out as I walk down the tricky territory of self-acceptance, trying to maintain my sense of worth and carve out my identity in the world. I share a lot about my struggles in my blog posts.
And all those experiences continue to teach me this:
We're ALL human.
We're ALL vulnerable.
But that's what CONNECTS us.
I know what you're going through, because I also face challenges from which I try to grow and learn from.
And I want to help you do the same.
Whether you're a working professional, student, stay-at-home mom or a retiree, I truly believe that each and every one of us is uniquely gifted with an ability to make significant and valuable contributions to the planet.
All we need is the clarity and courage to live confidently and in alignment with our truth. But sometimes, we need someone else to get us there.
A little magic doesn't hurt, either.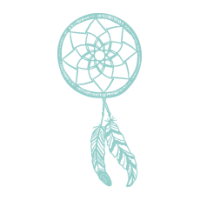 I've always been drawn towards the ethereal and mystical traditions of Native Americans—and in particular their cultural and spiritual practices. So it only felt right to name my business after one of their most popular traditional artifacts: a Dream Catcher.
It's the perfect symbol for the wisdom and guidance we need to help us hold onto our dreams and overcome any limitations in our path.
Which is why, I'm guessing, you're here.
Ready to live the kind of life that fires you up and gives you a sense of purpose and meaning?
You can also read some of my most popular posts by clicking the links below:
A Few Fun + Random Facts about Me:
• I'm a Sun, Moon and Mars Gemini, with Venus in Leo. (An astrologer once described me as being quite cerebral, with a dash of fun and creative flair.)
• I love to travel and learn about other cultures. I've visited over 35 countries across Europe, North America, Australia, Asia, the Middle East, and Africa. (With more to come.)
• I get carded in most places, despite being in my mid-30s. (Thanks for the great genes, Mom and Dad.)
• I'm a huge advocate for a healthy living. I love to run, follow a strict Paleo diet and live a substance-free life. (Yup, no alcohol or smoking for this girl.)
• I'm a music aficionado. Hip hop. House. 80's & 90's. Pop. Jazz. Rap. Rock. Trance. (I love it all!)
• I'm happy when it rains. (True story.)
Watch Seline's Interview
Watch Seline's interview on Good Morning La La Land 
Connect on social media
Facebook | Twitter | Pinterest | Instagram
Sign up for weekly inspiration
Sign up here.
Subscribe to The Dream Catcher Podcast
Subscribe here.
Get in touch
Fill out contact form here.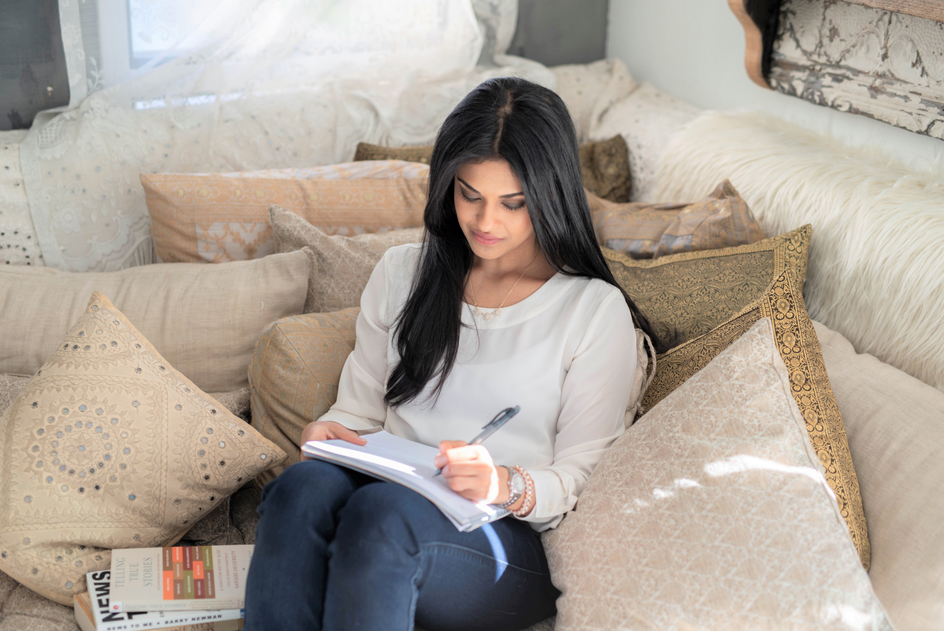 All my best on your journey,
Seline

Get My Weekly Insights Via E-Mail And Receive A Free Copy Of My New E-Book!
'The Fast Track Guide to Turning Your Dreams into Reality'