My Personal Library

Free E-Book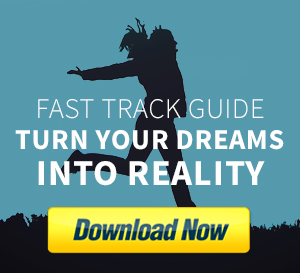 Beauty Redefined Book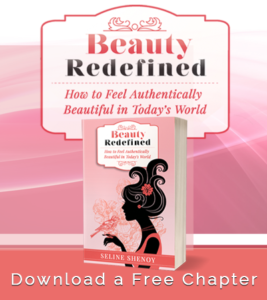 Websites and Tools that I Love
Personal Development and Wellness
Five Minute Journal: This journal has a unique format with daily questions that will help you cultivate a positive and healthy mindset.
Dreamitalive: Create your very own Vision Board in a community of like-minded dreamers and receive tips on how you can fund your dreams.
Truity.com: Develop deeper self awareness by taking these personality tests to learn more about yourself. These tests are based on the most popular and well-respected theories of personality and career development.
Bucket List: This website allows you to create your own bucket list using vivid imagery, track your goals and connect with other people who can give you ideas on how to achieve them.
Lifetick: This web-based software provides a simple yet fun way to set, track and achieve your goals in life. A great way to stay focused and committed to our path.
Happify: Happiness is both a skill that you can develop. Happify is a webapp created by scientists that trains you to live a happier, less stressful, and more fulfilling life.
Typology Central: Learn more about your Enneagram and MBTI personality type at this bustling community.
365Tests.com: Some very interesting personality quizzes on this site that will enhance your self-knowledge. My favorite one is the 5 languages of love test that shows your unique style of expressing love in your relationships.
Moodfuse: I believe that music is a powerful empowerment tools. This website helps you find songs that match your mood and your preferred genre. How cool is that?
Etsy: Would you like to buy a Dream Catcher for your home or workplace? Etsy has a beautiful collection of them and other Native American artifacts.
The Paleo Diet: I am a big supporter of the Paleo lifestyle because I've seen the positive effect it's had on my health. The Paleo Diet is one of the most comprehensive and credible websites on this topic.
Ted Talks: If you don't already watch TED Talks, it's definitely worth checking out. It's a power house of knowledge on vast range of topics that will fascinate you.
Oprah.com: Oprah is a front-runner when it comes to self-empowerment and spirituality. On her website you'll find loads of inspiring clips from all the shows on such topics that she does on her channel.
Business, Career and Money Management
Assessment.com: The MAPP career assessment is perfect for students, graduates and working adults. You'll get a wealth of information to help find the right career that matches your unique profile.
O*Net Online: A unique and powerful database that allows you to explore jobs that suits your skills and interests, learn more about your dream job and what it takes to be successful in it.
Money Minder: I believe that good money management is one of the key requirements for material success. That's why I love this online tool which can help you take charge of your financial health.
Go Fund Me: Whether you need a little help with funding a dream or would like to help others fund their dream, this fundraising website has the community and credibility to make it happen.
Peopleperhour: Find all kinds of talented professionals such as copy writers, designers, etc. For a small price, you can outsource all those time-consuming tasks that you'd rather have someone else do.
Designer Blogs: Create a unique design or purchase some beautiful pre-made templates for your blog. I had a great experience with their designers who were always friendly and reliable.
Blurb: Create, publish, sell, and distributing photo books, trade books, and magazines in print and digital formats. This is one of easiest ways to share your knowledge with the rest of the world.
Survey Monkey: A simple yet effective way to understand your customers. An invaluable tool for business owners and solopreneurs.
*Important Note: Be sure to visit my Pinterest page which has 1000's of inspiring videos, quotes and other cool stuff.