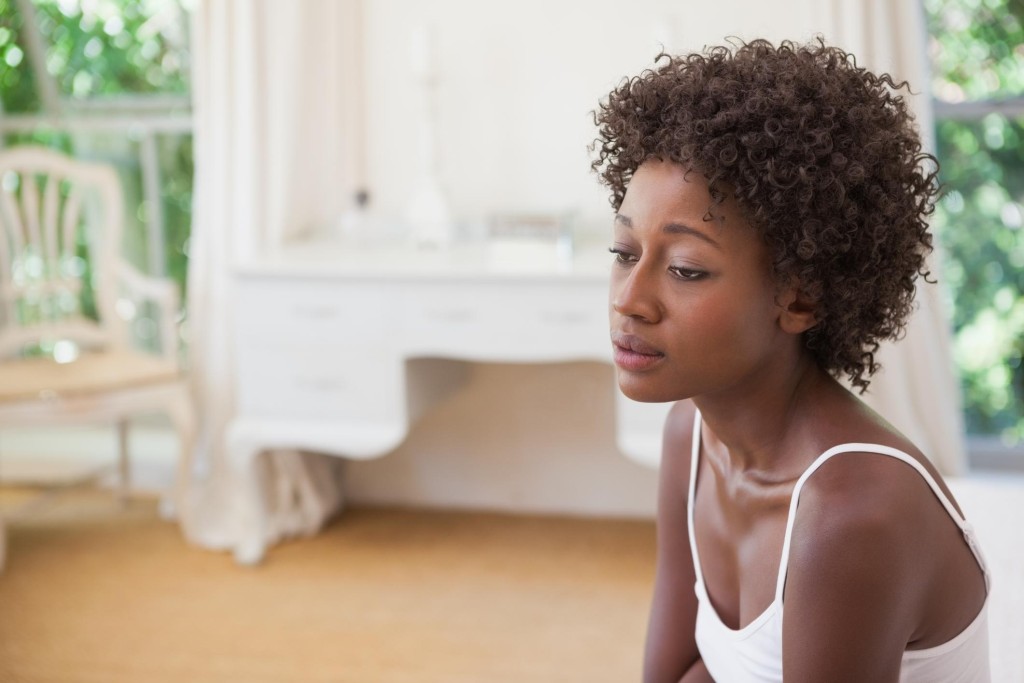 "Why worry? If you've done the very best you can, worrying won't make it any better." – Walt Disney
Having descended from a long lineage of worrywarts, I grew up with a deep-seated belief that worrying, somehow, gave a person control over a situation. If I was not worried enough about a significant matter, I feared that I would face an imminent risk of loss and failure. I inevitably got caught up in a whirlpool of chronic distress every time I faced uncertainty and challenges in my life.
Worrying, just like for many others, provided an illusion of control and an oblique sense of comfort. I was convinced that if I agonized sufficiently over a situation, I would magically turn the prevailing cosmic law and order of the Universe in my favor. As you can imagine, these plaguing thoughts of dominion resulted in a heavy mental and emotional load that had me in a constant state of fatigue and anxiety.
It was not until I stumbled upon the delightful series of books called Don't Sweat the Small Stuff by Richard Carlson that I was finally able to see the forest for the trees in my predicament. I was unequivocally convinced of the detrimental impact of my incessant worrying and the corrosive effect it was having on my inner peace and my cognitive abilities.
The books provided the incisive perspective that I needed to desensitize the critical matters that were overshadowing my psyche. I could see how innocuous all these imagined threats were when placed against the backdrop of the big picture of my life. More importantly, I could see how my unwarranted concerns were robbing me of the pleasures of living in the present moment.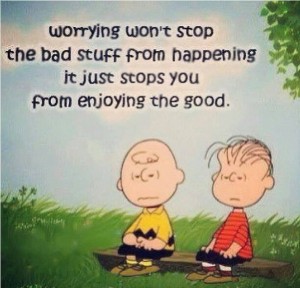 I also learnt some practical techniques to help me re-center myself whenever I'm caught up in a negative mental loop. When it comes to managing worrisome thoughts, what's most beneficial is a two-fold approach: first is taking on a healthier perspective on your life. Second is creating lifestyle changes that accommodate your new way of thinking and live it in your tangible reality.
However, we should not give worrying a bad rap just yet. We don't want to throw the baby out with the bathwater because worrying does, in fact, serve an important purpose. It has a vital function when it comes to the survival mechanism within human beings. A healthy dose of concern about significant matters is absolutely essential in certain situations.
Nature has intentionally programmed us to foster a healthy form of skepticism to ensure our survival and safety. The most primitive and instinctual part of our brain that generate feelings of fear has greatly facilitated our cavemen ancestors in dealing with the real dangers of living in the wild, such as fearsome animals and other external threats.
This reptilian-like component of the mind is still very much present in our mental makeup. It is the very same part of our brain that gets activated whenever we experience an outbreak of worry. However, this propensity to flee or fight in the face of an impending threat is only a short-term coping mechanism that supplies a limited burst in energy for us to immediately step out of harm's way.
But if we engage in these repetitive, worry-laden thought patterns, we inadvertently prolong this "fight or flight" response, which builds up an incredible amount of stress within our minds and bodies. We will experience numerous stress-related symptoms, which will wear us down over time. Not only do we face the risk of contracting complicated health problems but we can also ruin the quality of our lives.
The hazards that result from living a stress-filled life necessitates an ability to discern which matters require our concern and which ones don't. According to a survey done by Rescue Remedy, the average adult spends 1 hour and 50 minutes a day worrying. Clearly, thought management is a skill that we urgently need to learn to improve our overall mental health.
We can't afford to be blasé and nonchalant about genuinely weighty issues in our life, but neither can we drive ourselves nuts over matters that do not require our attention and energy. It is a balancing act that can only be achieved once we learn how to make accurate assessments about the urgency and the gravity of the situations that we encounter.
I have created a list of the top 4 things that I believe we should avoid expending our mental currency on so that we can conserve it for more pertinent concerns. Please note that I have not included obvious issues such as irrational fears and phobias, which would require psychotherapeutic intervention.
Novelist Thornton Wilder once said that the imprisonment of the body is bitter but the imprisonment of the mind is worse. I believe that once we release our minds from the mental shackles of worry, we essentially open the gateway towards living a life of freedom, love and boundless possibilities.
All my best on your journey,
Seline


Question for you: What are some issues in your life that you would like to stop worrying about? What steps are you going to take to make the shift?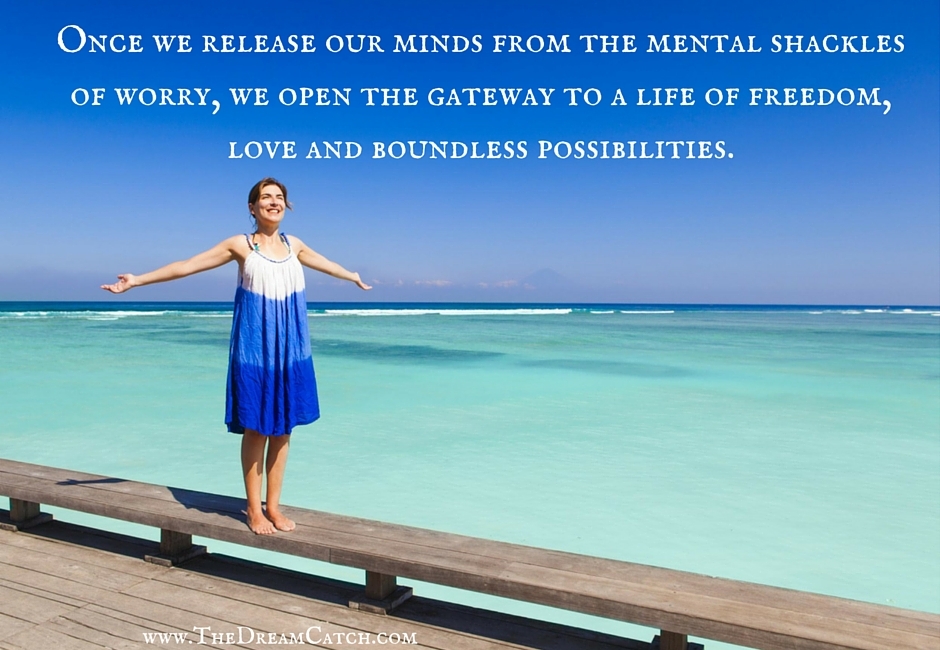 Did you like this post? Sign up below and I'll send you more awesome posts like this one every week.
Looking for more guidance? Check out my brand new program The Change Compass: How to Navigate Some of Life's Toughest Transitions and Crossroads.
Get My Weekly Insights Via E-Mail And Receive A Free Copy Of My New E-Book!
'The Fast Track Guide to Turning Your Dreams into Reality'