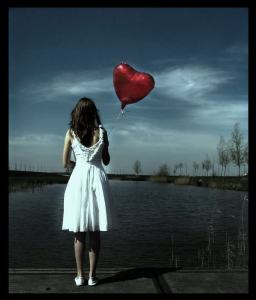 Some of our most profound learning experiences in love happen in our younger years. These six things I would tell my 20-year-old self about love and relationship could help you develop a healthier perspective on love and find a partner who treats you right. (Estimated reading time: 3-4 minutes)
"Love is blind, but a broken heart sees everything."

— Matshona Dhliwayo
What could be more charming than young love? Remember when you fell for that cute boy in your class or neighborhood? You probably had butterflies in your tummy and blushed every time he passed by.
It was refreshingly pure, simple and uncomplicated. There were no requirements, no rules and no elaborate schemes. It was simply puppy love until the day you meet someone who you have your first serious relationship with.
That didn't happen to me until I was in college. At the beginning phases, it had all the wonderful attributes of young love, but that phased out as the relationship intensified and demanded more maturity and foresight from the both of us.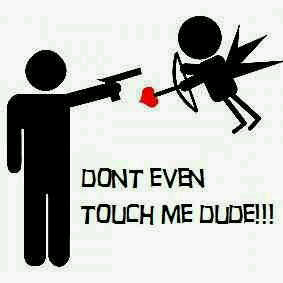 Although it was a challenging phase in my life, on hindsight I can see how that experience was essential to my own growth and evolution. I learned so much about myself and how I experience relationships, which no book, personal assessment or seminar could have taught me.
If the lessons didn't touch me on a deep and visceral level, the effects would not have been so profound and lasting.
Looking back now, after over a decade of healing and reflection, these are six things I would tell my 20-year-old self about love and relationships:
1. Don't even think of being with someone if you don't love yourself first: This is not just a cliché but a truth. If you don't have a healthy self-esteem and try to find someone else to make you feel better about yourself, it will never work out in your favor. You will inevitably attract someone who reflects or even magnifies your feelings of insecurity. This is a certainty based on metaphysical and psychological principles.
2. Your self-care should be your first priority no matter what: As natural nurturers, many women make the mistake of centering their life around their partner when they get into a serious relationships and neglect their own needs. This eventually drains them out and makes them resentful. Avoid this tendency and focus on creating a healthy balance of spending quality time with your partner but also continuing to engage in individual activities and pursuing goals that bring you joy and happiness.
3. Don't rush and take your time in getting to know the person: It's natural to want to spend as much time as possible when we meet someone in the early stages of dating. However, the healthy thing to do is to cerate a slow and steady flame in the initial phases of a relationship. This is critical to the long term growth of the relationship as you want to have enough time to reflect and take in what you experience with the person.
4. Respect, friendship and trust should be the foundation of your relationship: This is pretty obvious, yet so many of us don't get the magnitude of its importance. These are essential requirements for a strong foundation of a relationship. Without it your relationship will crash and burn when you face challenges and conflicts in the future.
5. Self-awareness and maturity are a must: For a relationship to be healthy, fulfilling and long-lasting, both individuals must be self-aware and have a high degree of emotional maturity. If you want to make things work you have to amicably deal with misunderstandings and conflicts, which are an inevitable part of any relationship. You can only do that when you're aware of your triggers and hot buttons.
6. Do not ignore red flags: If you encounter something that bothers you about someone, do not dismiss it by hoping it was a one-time thing or that you can change the person. In the earlier stages of getting to know someone we are a bit too forgiving and don't want to face reality.
The reason we get into relationship is to give and receive love. If that's not happening in a connection, it's time to consider moving on. Love should never hurt: it shouldn't confuse, mislead or leave us feeling distressed.
Instead, it should nurture, support and elevate us. If we keep this in mind, we'll easily stumble on love that's true and kind, and that honors us.
All my best on your journey,
Seline

Question for you: What are some of the things you wish you knew about love and relationships when you were younger?
Did you like this post? Sign up below and I'll send you more awesome posts like this every week.
Get My Weekly Insights Via E-Mail And Receive A Free Copy Of My New E-Book!
'The Fast Track Guide to Turning Your Dreams into Reality'