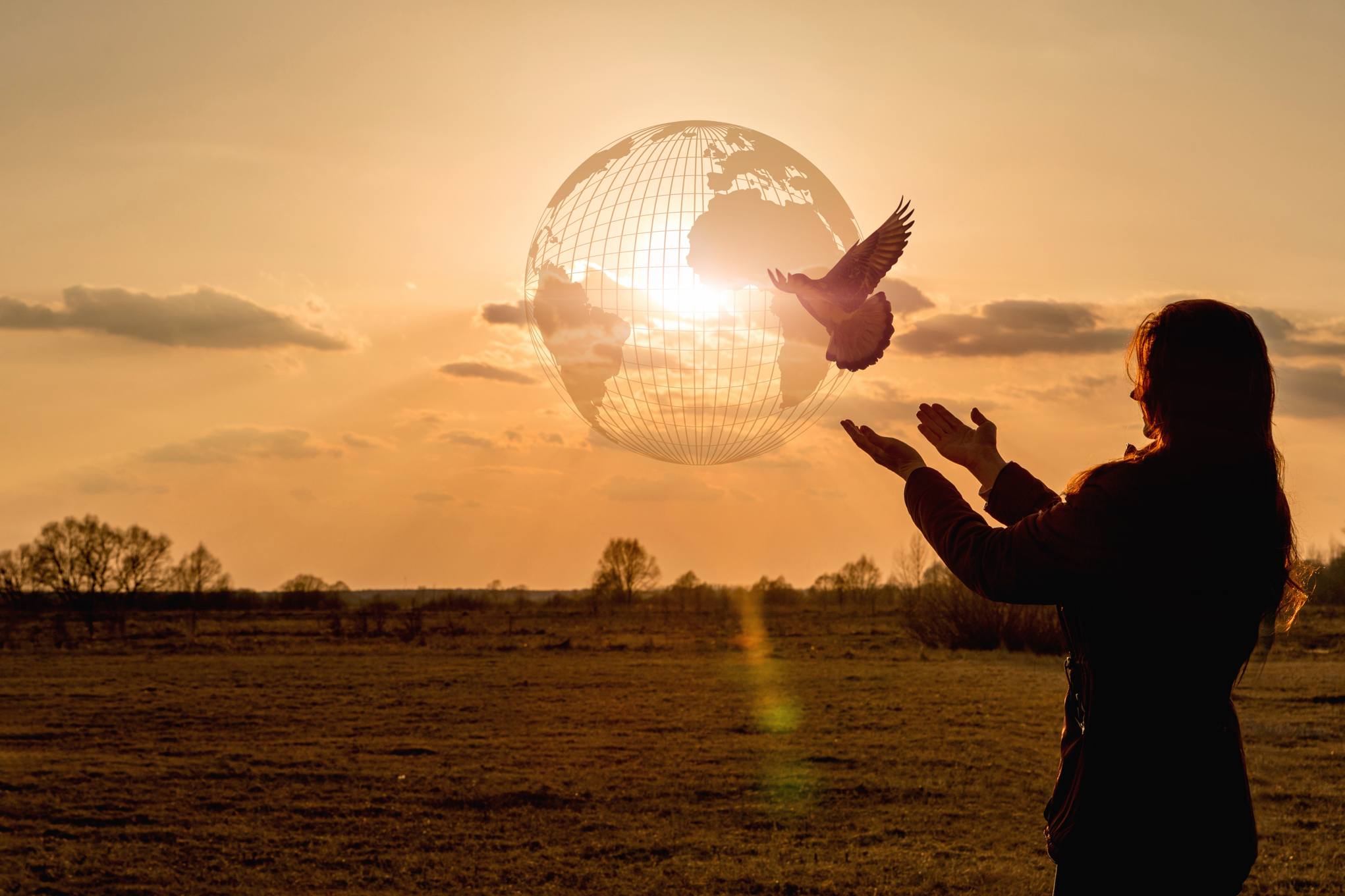 Non-violence rejects the use of physical violence to achieve social and political change. Instead, it uses civil resistance as an alternative to armed struggle. The philosophy of non-violence matters now more than ever as we try to make sense of what's happening in countries with ongoing civil unrest. It can be a beacon of hope that will guide us to better and more peaceful times. Take inspiration from these famous peaceful protests and pivotal leaders in the non-violence movement. (Estimated reading time: 11 minutes)
---
"Nonviolence is the summit of bravery."

— Mahatma Gandhi
---
Almost a year ago, we shook our heads in disbelief as we witnessed heart-wrenching scenes in war-hit Ukraine.
After weeks of building a large military force along the border, Russia's Vladimir Putin launched a full-scale invasion on February 24th, 2022. What unfolded was the start of a grim chapter in modern history that has caused severe damage to Ukraine and claimed thousands of lives.
NATO Secretary-General Jens Stoltenberg said peace has been shattered and that "we now have a war in Europe on a scale and of a type we thought belonged to history."
Back in high school, when I was studying ruthless dictators and World Wars, I remember being relieved that my generation would not have to witness such brutality and senseless killing.
I thought we would know better by now – that we've evolved as species to realize that nothing good ever comes from warfare.⁠ But events like the Russian-Ukraine war prove that's not the case. The German philosopher Georg Hegel rightly pointed out, "The only thing that we learn from history is that we learn nothing from history."⁠
In troubling times like these, it helps to look back on pioneers who found alternatives to resolve conflict that didn't result in pain and destruction. ⁠Leaders like Mahatma Gandhi and Martin Luther King Jr. proved that social and political change is possible using non-violent means.
Supporters of passive resistance spoke passionately about making change by peaceful means. They joined non-violent marches and demonstrations to show others how. Over time their movements gained support and loyalty. ⁠
More recently, we've seen the power of peaceful protest as we watched the brave women of Iran in awe. We witnessed their courage as they stood up against their country's violent and patriarchal theocracy, demanding their rights and equal treatment.
In our nuclear-capable age, the philosophy of non-violence matters now more than ever. As we try to make sense of what's happening in countries with ongoing civil unrest, with the constant threat of nuclear war, it can be a beacon of hope that will guide us to better and more peaceful times.
In his book "The More Beautiful World Our Hearts Know Is Possible," Charles Eisenstein states that we are an interbeing society and that what happens in the world impacts all of us. He writes:
"The fundamental precept of the new story is that we are inseparable from the universe, and our being partakes in the being of everyone and everything else."
What happens in the world impacts our inner state. As individuals, we can experience inner peace when peaceful communication and negotiation tactics are established in the macro.
What is the non-violence movement and what does it look like?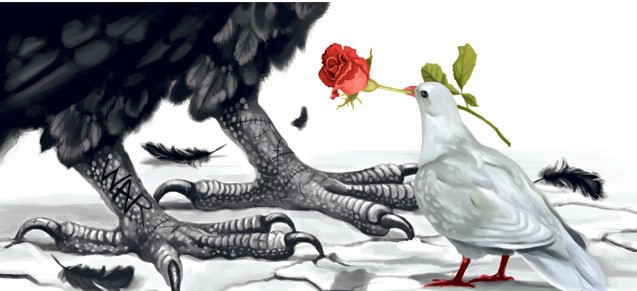 The principle of non-violence, also known as non-violent resistance, rejects the use of physical violence as a means to achieve social and political change. Instead, it uses non-violent action (also called civil resistance) as an alternative to armed struggle and passive acceptance.
The non-violence movement has often been referred to as "the politics of ordinary people" because it's a type of social movement involving mass populations worldwide who use it in their campaigns for social justice.
The key doctrine of non-violence is that the heads of power depend on the population's support and consent, and non-violence can undermine that authority through the withdrawal of consent and cooperation of people.
The goal is to win over minds and hearts, persuading leaders to see that another point of view is correct. By offering a face-saving way to do this, non-violent protesters try to create a win-win solution whenever possible.
Unlike warfare and violent oppression, civil resistance techniques do not make opponents suffer. Instead, participants are willing to suffer and sacrifice themselves to bring about change. Gandhi said, "The essence of non-violent technique is that it seeks to liquidate antagonisms but not the antagonists."
Non-violence is frequently used interchangeably with pacifism; however, this is rejected by many activists and advocates in the non-violence movement. They see passivity as a choice to do nothing., while non-violence involves active participation. It uses a variety of ways to transform society in a way that does little to no harm.
Rosa Parks, who refused to give up her seat on an Alabama bus to make room for white passengers, is a prime example of the non-violence movement, sparking a revolution for civil rights. Park's defiance was not a passive act but a form of activism. She chose not to get up, instead standing up for her rights and making her point.
Advocates who adhere to the philosophy of non-violence use several methods in their campaigns to accomplish social change. These include:
Non-violent action
Persuasion and protest
Non-violent intervention
Civil disobedience is conducted using one or a combination of these techniques: holding vigils, marches, strikes blockades, civil disobedience, picketing, fasting and hunger strikes, and sit-ins.
What are the origins of the non-violence movement
The practice of non-violence comes from the belief that hurting people, animals, and the environment is unnecessary to achieve the desired results. It's based on religious, moral, and spiritual principles and can also be a form of strategy and pragmatic reasoning.
Non-violence can draw inspiration from:
Religious and ethically based non-violence (also known as philosophical or principled.)
Political analysis (strategic, tactical, pragmatic action.)
Both or one of these dimensions may fuel the intention of particular individuals or movements.
Religion-inspired non-violence is based on the principle of Ahimsa, a Sanskrit term that means "non-injury" or "the avoidance of himsa (violence)."
Ahimsa is a central tenet of Hinduism, Jainism, and Buddhism. This ethical code advocates the total avoidance of harm of any kind to living creatures, not just by deeds but also by thoughts and words.
We can also find the idea of using non-violent ways to bring about change in Western society. In the 16th century, it was mentioned by French writer Étienne de La Boétie's "Discourse on Voluntary Servitude," and in "The Masque of Anarchy," P.B. Shelley argues against tyranny.
Later in 1838, social reformer, William Lloyd Garrison, helped develop the New England Non-Resistance Society, described as "a society devoted to achieving racial and gender equality through the rejection of all violent actions."
Ethical non-violence goes deeper than words and actions and speaks to developing character. It's building the capacity to develop empathy, hold love for everyone (including those who disagree with you), and avoid developing hate. Through this lens, it's important to unlearn violence and express compassion whenever the opportunity arises.
Those who practice ethical non-violence have a reverence for all sentient, and sometimes non-sentient, beings. They believe that everyone has the fundamental right to freedom and life. Followers may not eat animal products and do everything they can to protect the rights of all beings. James Bevel, Gandhi, and several other key figures in the non-violence movement were vegetarians and advocated it as part of their non-violent philosophy.
Keep in mind that there are differences between religious, principled, pragmatic, or politically informed forms of non-violence. Although both preach non-violence, they have varied motives, techniques, and philosophies.
Famous non-violence movements and peaceful protests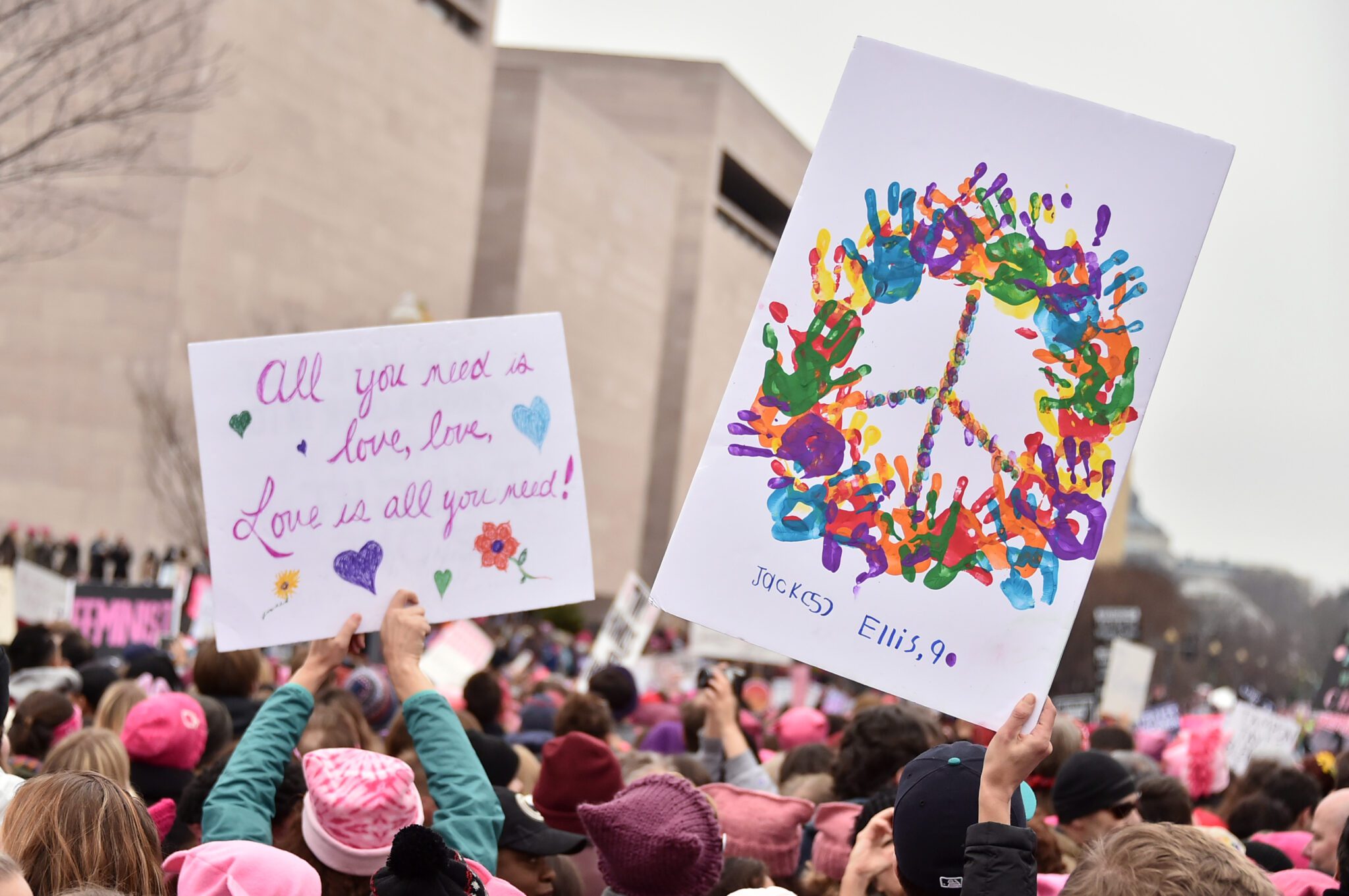 In recent history, several peaceful protests have successfully led to social and political change. These stances against inequality and injustice show that non-violence can be a potent way to achieve systemic change. Looking at some noteworthy examples can guide us on  replicating such measures if the need arises.
1. The Woman's Suffrage Parade (1913)
While it was not the first or largest suffrage march at the time, the Suffrage Parade gained a lot of attention and momentum to push the 19th Amendment through.
The 5000 women who participated in the peaceful protests took pride in being able to speak for their rights without the need to use violence against a male-dominated system.
2. The Salt March of the Quit India Movement (1930)
The Salt March was a significant event in the civil disobedience movement launched by Gandhi to protest against Britain's imposed law, preventing Indians from collecting or selling salt in the country.
During the march, thousands of Indians followed Gandhi, who walked over 240 miles from Ahmedabad to the Arabian Sea coast where they scooped out a handful of salt.
3. The Montgomery Bus Boycott of the Civil Rights Movement (1955-1956)
The Montgomery Bus Boycott of the Civil Rights Movement is considered the first large-scale U.S. demonstration against segregation. Other non-violent tactics included sit-ins, marches, massive demonstrations, and Freedom Rides.
The Bus Boycott was a 13-month protest to eliminate the segregated bus seating during which African Americans refused to ride buses in Montgomery, Alabama.
4. The Singing Revolution of the Baltic Revolution (1987–1991)
The Singing Revolution was a series of peaceful and non-violent events that persisted for five years. It restored independence for the Baltic nations of Estonia, Latvia, and Lithuania from the Soviet Union after the Cold War.
During one of the revolution's events, more than 1000,000 Estonians gathered for five nights to sing and play music to preserve the integrity of their small but fierce country's culture'.
These four protests can serve as a reminder of the efficacy of the non-violence movement in bringing about change. Even in the face of the images and stories of bloodshed and brutality, these events can be beacons of hope during times of despair.
Five prominent leaders in the non-violence movement
1. Henry David Thoreau (1817-1826)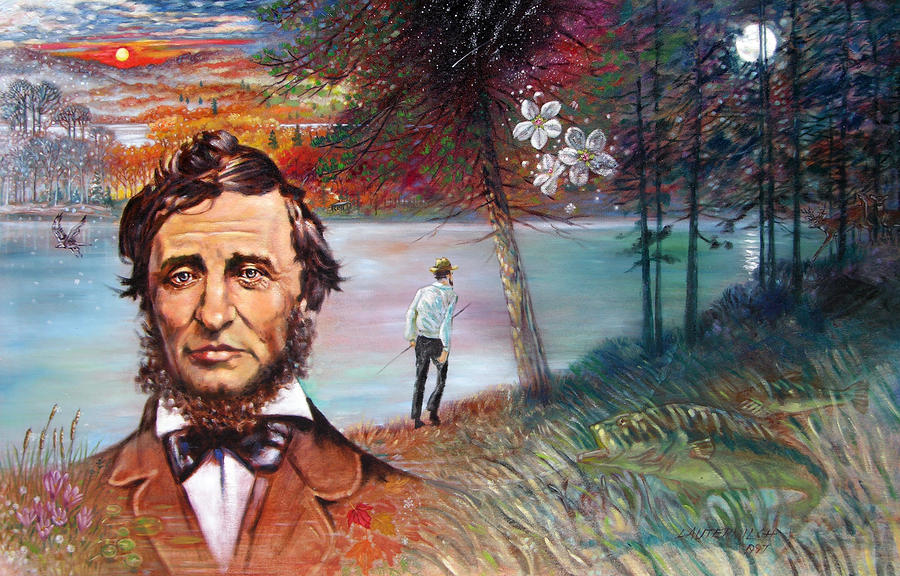 Henry David Thoreau is credited for documenting his support of peaceful protests in his work titled "Civil Disobedience." Thoreau opposed many political issues during his time, especially the Mexican-American war.
He believed that war was not the best way to settle a conflict. In an act of defiance, he refused to pay taxes to the American government (despite having enough money to pay for them) and was consequently sent to jail. While sitting in his jail cell, he wrote his ground-breaking essay, "Civil Disobedience," in which he articulated why it's necessary to disobey a law when it is unjust.
Thoreau's words and acts of civil disobedience inspired leaders for generations. Many future activists looked to his work as a guide to changing public opinion on unfair issues.
2. Mahatma Gandhi (1869-1948)
Mahatma Gandhi is one of the pivotal leaders in the non-violence movement. He was revered for his adherence to his ethics as he campaigned for the independence of India from the British Empire. The peaceful protests he organized became the standard for civil disobedience worldwide, with many leaders taking their cue from his well-executed approach.
In addition to the 1930 Salt March, he marshaled several massive boycotts throughout India. His strategy included requesting citizens to stop paying taxes and refrain from buying British products, asking parents to stop taking their children to public schools, and inviting military members and public officials to stop working for the government.
Gandhi and his peaceful acts of civil disobedience continue to give hope to people around the world who are trying to find better ways to bring about justice and equality.
3. Martin Luther King Jr. (1929-1968)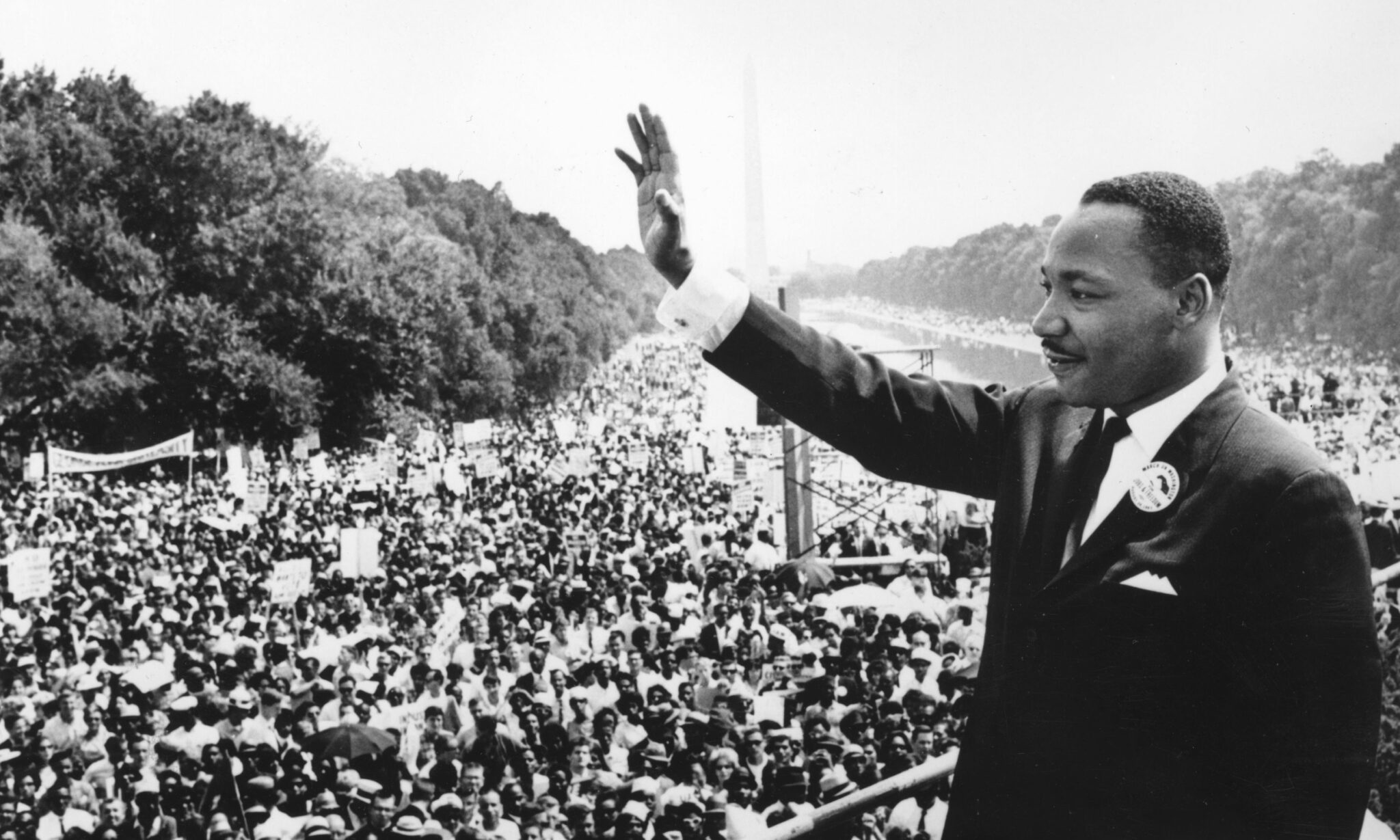 Martin Luther King Jr. was first exposed to non-violence principles when he read Henry David Thoreau's Essay on Civil Disobedience in college. Growing up in Atlanta, King was exposed first-hand to segregation and racism. He was fascinated by the idea of refusing to cooperate with an evil system.
As a theologian, he said that "the Christian doctrine of love operating through the Gandhian method of non-violence was one of the most potent weapons available to oppressed people in their struggle for freedom." This early exposure cemented his commitment to civil disobedience, seeing it as both moral and practical.
A leader of nonviolent activism in the U.S. Civil Rights Movement, he acted on his beliefs through peaceful marches and by giving speeches to crack down on political injustice around the country. These efforts put pressure on the government and raised awareness among the public. Eventually, his actions led to the implementation of the Civil Rights Act of 1964 and the Voting Rights Act of 1965.
Based on his experiences, King realized that non-violence could be a way of life. In his autobiography he wrote that he found "the conviction that nonviolent resistance was one of the most potent weapons available to oppressed people in their quest for social justice."
4. Nelson Mandela (1918-2013)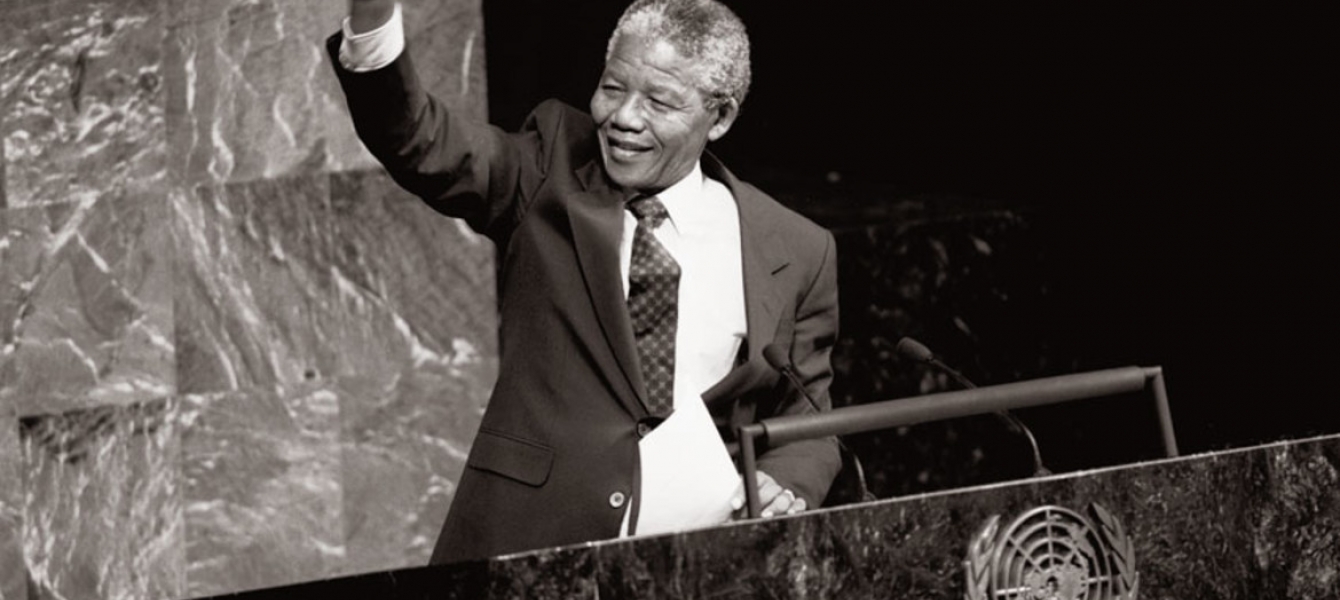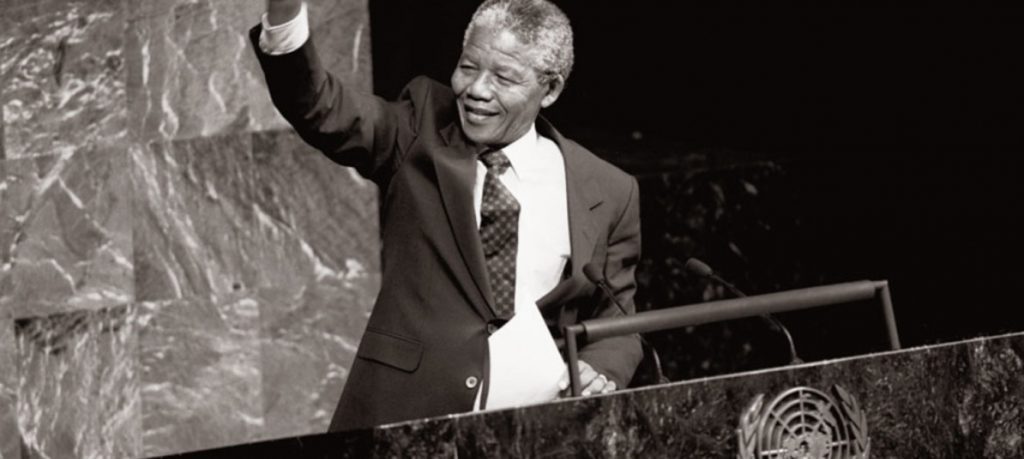 Nelson Mandela became active in the anti-apartheid movement in  1940s South Africa, to fight against apartheid and win equal rights for all citizens. As a practicing lawyer, Mandela used his position to challenge white authority while asking his black African clients to refrain from violence despite the injustices they faced.
However, during the 1960s, the authorities resorted to more violence to end the anti-apartheid movement, and Mandela had to change his approach from peaceful civil disobedience to sabotage.
He said he tried to follow the Gandhian strategy as long as he could, but there came a point where "the brute force of the oppressor could not be countered with passive resistance alone." He chose sabotage specifically because it didn't lead to a loss of life.
Mandela was arrested and imprisoned for 27 years. After he was released, he became South Africa's first black president in 1994. Mandela's speeches and peaceful protests were impressive, and he has been praised for their effectiveness in uniting two races in a divided country.
5. The 14th Dalai Lama (1935-Present)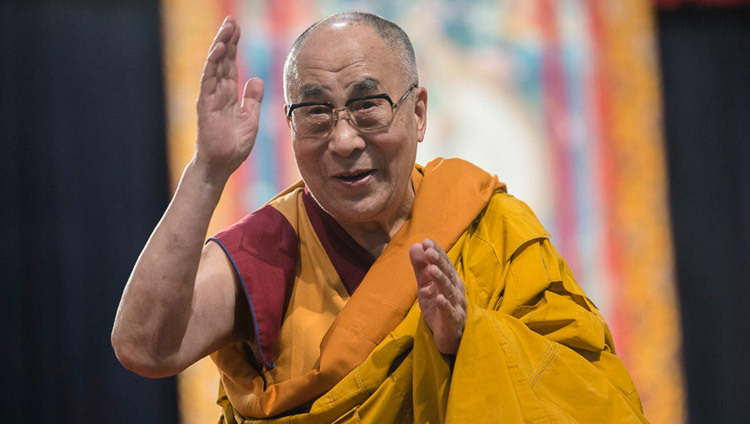 The Dalai Lama is the spiritual leader of Buddhists in Tibet and an important global figure. Throughout his life he remained committed to his message of non-violent resistance, humanitarian efforts, love, and compassion.
He often faced strong opposition from his adversaries, who threatened him with assassination. The Dalai Lama and his followers eventually had to flee the country and take refuge in Dharamsala in northern India, where they now reside. Once there, they established an alternative Tibetan government, creating a Bill of Rights that offered Tibetans freedom of movement, speech, and religious observance.
Today, The Dalai Lama travels the world spreading awareness through books, lectures, and conferences, conveying the importance of religious tolerance and compassion. In his Nobel Peace Prize acceptance speech, he said:
"I accept the prize as a tribute to the man who founded the modern tradition of nonviolent action for change― Mahatma Gandhi ― whose life taught and inspired me."
These leaders may have lived in different places at different times in history, yet they could muster the courage to fight for what they believed in without stooping to the barbaric and senseless use of violence. They believed there is value in every human life, and we should do our best to respect that right, even in the face of disagreement and struggle. May their deeds and words be a shining example of what's possible.
All my best on your journey,
Seline

Question for you: What are your thoughts on the non-violence movement? Do you think that peaceful demonstrations can transform our social and political landscapes?
Did you like this post? Sign up below, and I'll send you more awesome posts like this every week.
Get My Weekly Insights Via E-Mail And Receive A Free Copy Of My New E-Book!
'The Fast Track Guide to Turning Your Dreams into Reality'