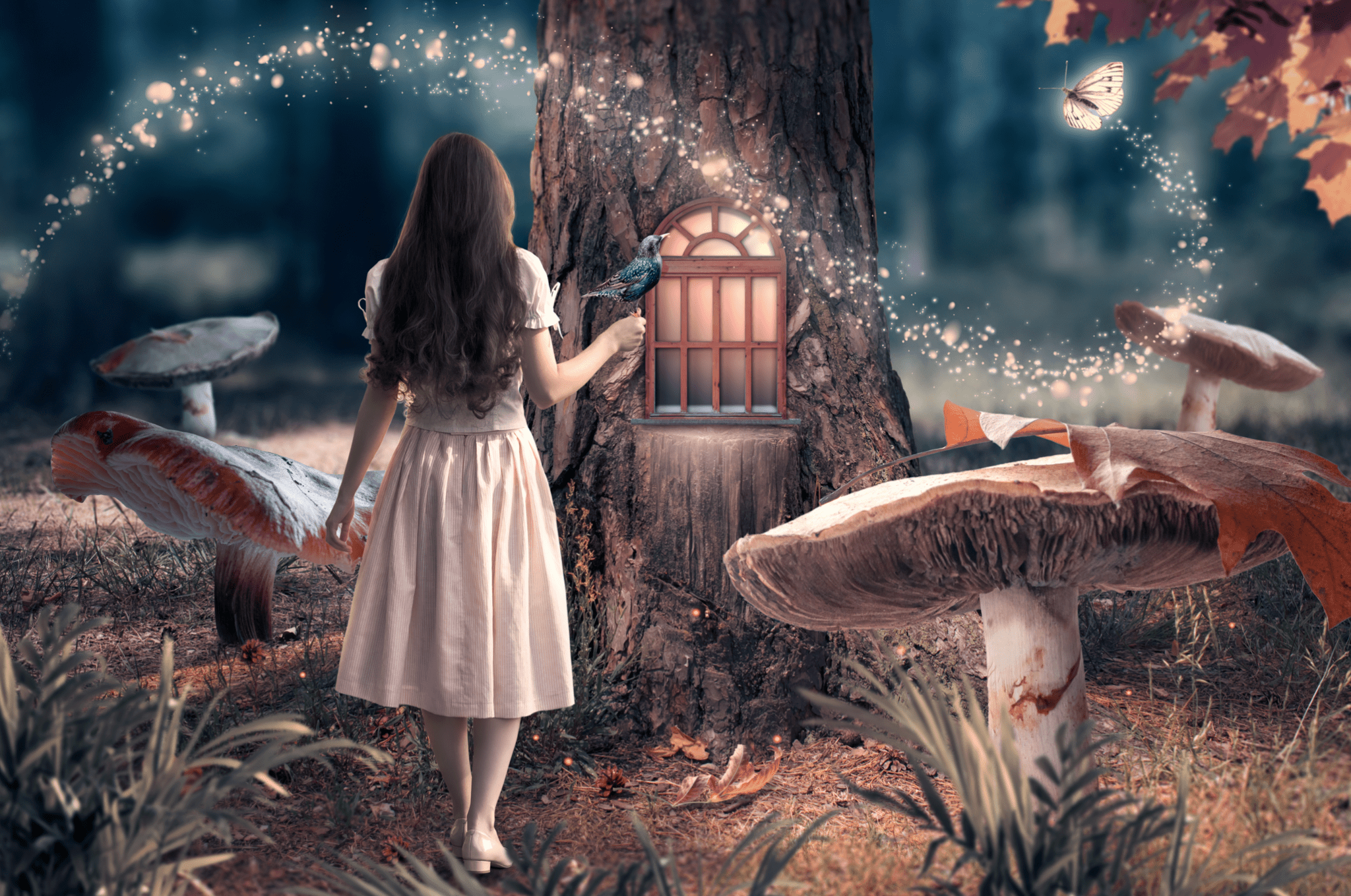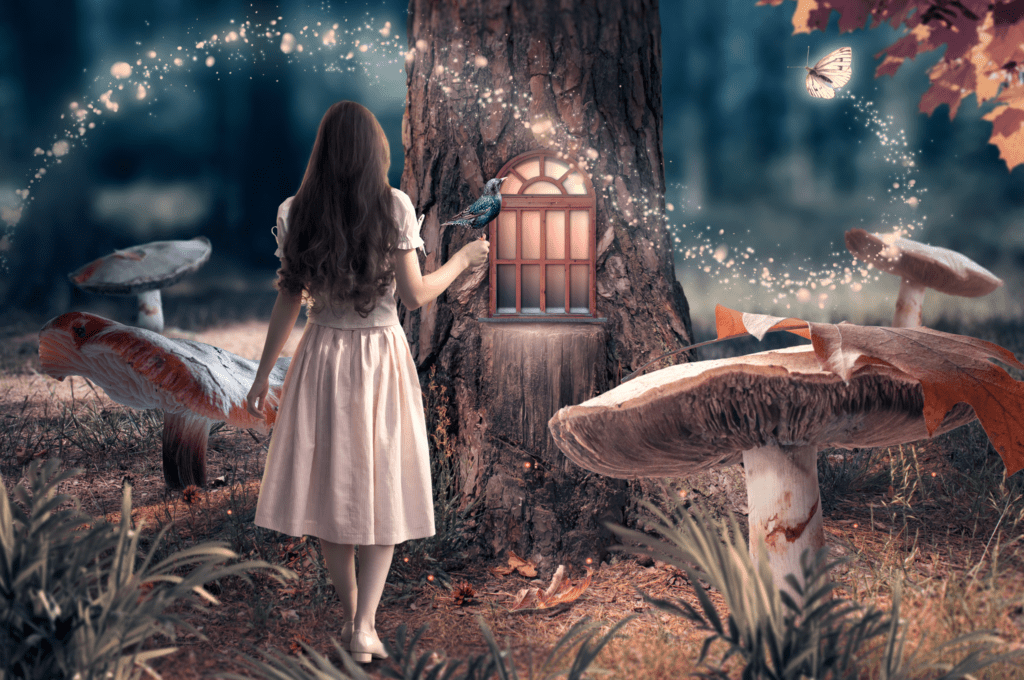 Most people look at their future with some degree of optimism and excitement. Yet, some experience uncertainty and angst as they look down a path that's hazy and uncertain. An effective way to overcome this angst is by clarifying what you want from your life. By creating a vision for your life, you seize your power to design your life and gain confidence in your unfolding. (Estimated reading time: 12 minutes)
---
"Vision is the art of seeing what is invisible to others."

— Jonathan Swift
---
The New Year is a time of a new beginning. As the Earth completes one more revolution around the sun, we hope for a chance to start afresh. Set some goals, drop some unhealthy habits and make changes to nudge us forward in a positive direction.
It's not just during New Year that we reflect on the future, but after any special occasion or key date has passed. Any significant event, such as moving to a new city, job or relationship changes, birthdays or holidays. Researchers call this the fresh-start effect.
Most people look at their future with some degree of optimism and are excited about the possibilities for the next phase of their life. Yet, some experience uncertainty and angst. It evokes discomfort and angst as they look into a hazy and unknown future.
As humans, we avoid ambiguity at all costs. We look for patterns and make references based on scientific or faith-based beliefs to make sense of the unpredictable. In times of war, recession, natural disaster, and plague, we default to a combination of logic and instinct.
But there's no escaping the fact that life is full of certainties — accepting this reality is an essential coping mechanism and critical to our success. Research has found that those with a higher tolerance remain resilient in facing obstacles and the unexpected.
Bearing life's uncertainties does not mean that we remain passive. Neither should we constantly stay on guard about things coming out of the left field. We are active participants in the shaping of our life. By clarifying what you want, you seize your power to create a vision for your life, bolstering your confidence in your unfolding.
Visions that inspire: If you can dream it, you can do it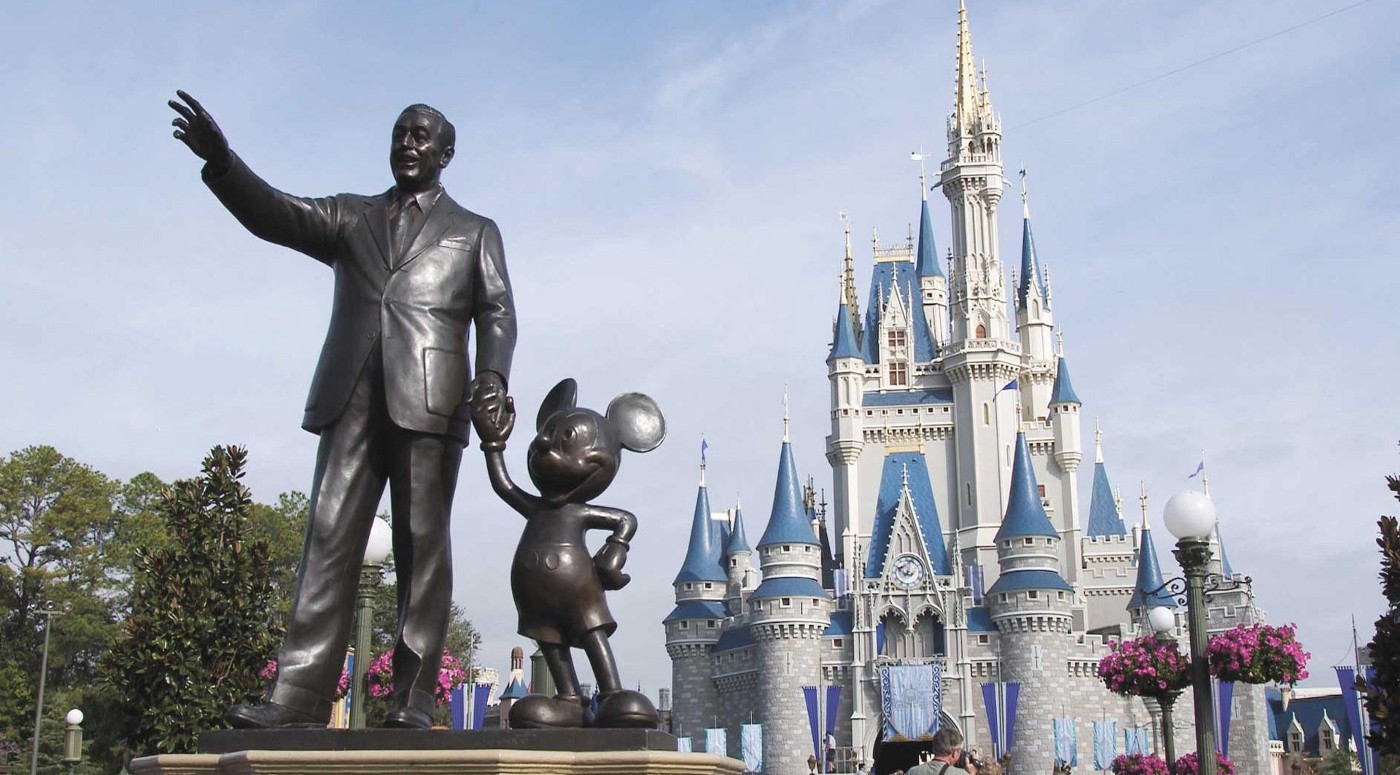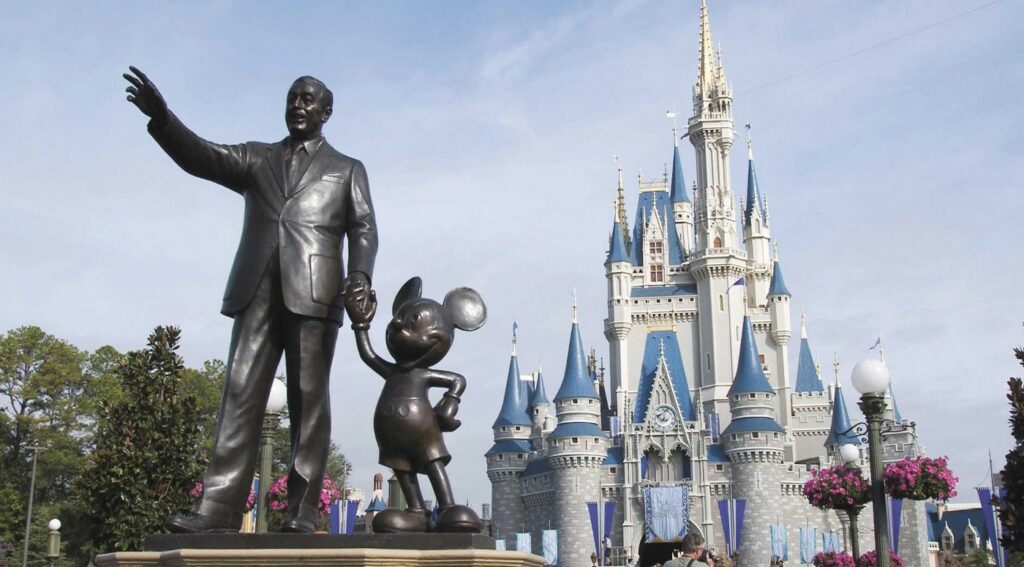 Every year, millions of people from around the globe flock to Disneyland and Disney World — the brainchild of legendary animator and innovator Walt Disney. But not many stop to think about the origin of the parks. How and why did Walt build these immense playgrounds for children and adults?
In an interview, Walt claimed that it all started with a vision. The vision came to him while he spent the day with his two daughters in L.A.'s Griffith Park. He said:
"Saturday was always "Daddy's Day" and I would take them to the merry-go-round and sit on a bench eating peanuts, while they rode. And sitting there alone, I felt that something should be built, some kind of family park where parents and children could have fun together."
This experience led him to envision a clean, safe and friendly place for families to have a good time. The idea of a full-fledged family attraction seemed radical at the time. While there were parks that offered carnival games, thrill rides and quick service food options, they were usually unsafe and seedy places. Critics denounced Walt's plan, calling it "a doomed venture."
Even Walt's wife, Lillian's first reaction to his plans was one of doubt. She asked him why he would want to build an amusement park, pointing out that "they are so dirty." Walt's response to her was, "Mine won't be."
Guided by his bright vision for Disneyland, Walt ignored naysayers and searched for inspiration to develop it. He first found it while visiting Tivoli Gardens in Copenhagen, a well-maintained amusement park that offered games, rides, concerts and food.
Walt added his own unique touch by creating the concept of a theme park. Over the past couple of decades, the animation empire he had built had a pantheon of characters, cartoons and movies that could be featured in the parks. His guests could immerse themselves in films such as Tom Sawyer's Island, Peter Pan's Flight and Snow White's Scary Adventures.
Yet Walt faced another hurdle in realizing his vision: funding his vision. Creating "the happiest place on earth" was a mammoth project requiring a lot of money. Fortunately, his brother Roy Disney was willing to take on this challenging feat. True to his word, Roy negotiated T.V. contracts that helped fund the theme park.
With the animation business still riding high, Walt had his hands full, but he stayed aligned with his vision for Disneyland and was determined to see it through. When it finally opened in July 1955, it was a time of joy for the whole world, and it became the park that changed the world forever.
On opening day, Walt was beaming, and he articulated his vision to the public in his speech:
To all who come to this happy place; welcome. Disneyland is your land. Here age relives fond memories of the past…and here youth may savor the challenge and promise of the future. Disneyland is dedicated to the ideals, the dreams and the hard facts that have created America…with the hope that it will be a source of joy and inspiration to all the world.
The story of Walt Disney shows us that anything is possible, even if that means creating magic in our lives. All we need to do is conceive a vision in our minds and dedicate ourselves to seeing it through.
Why having a vision is important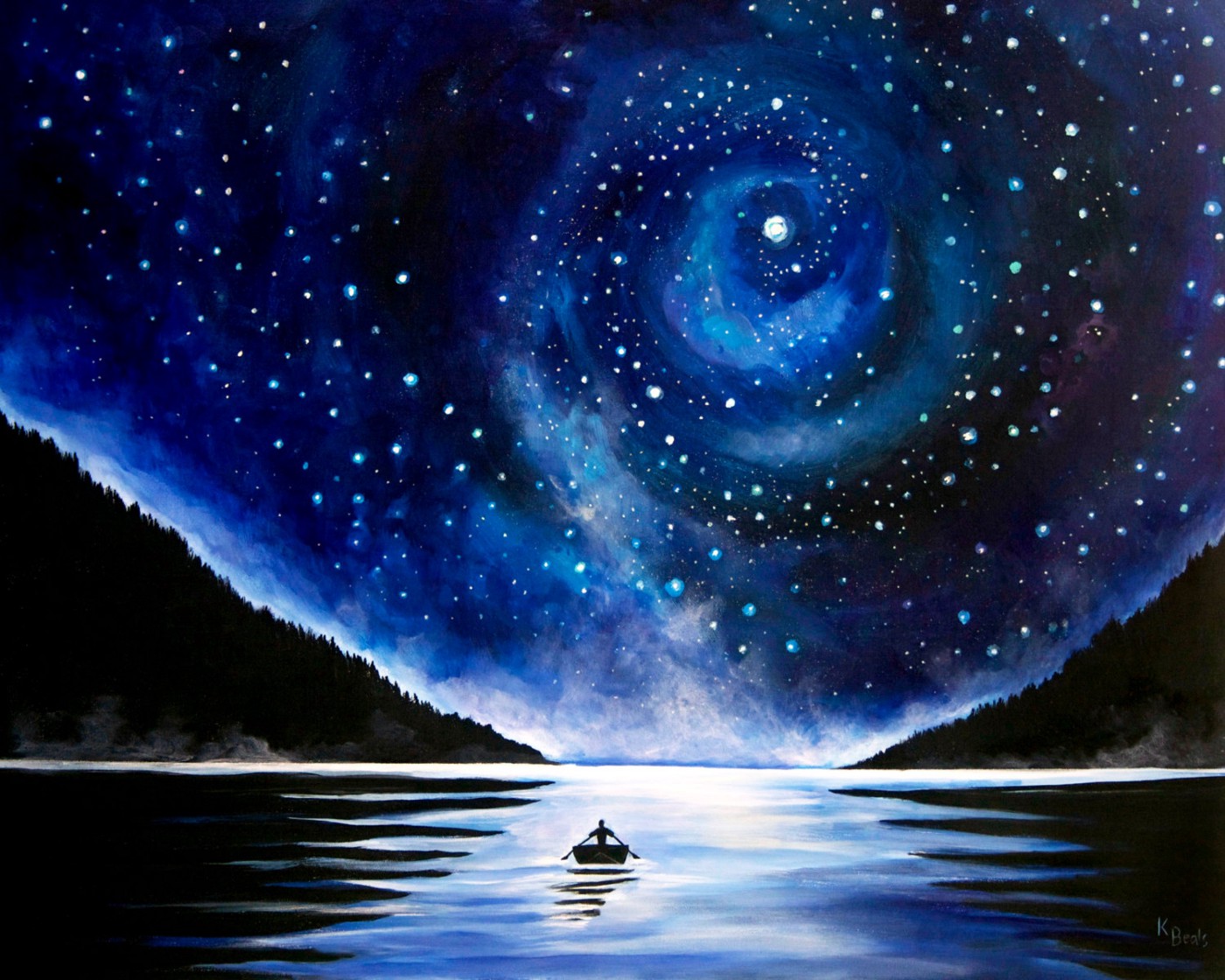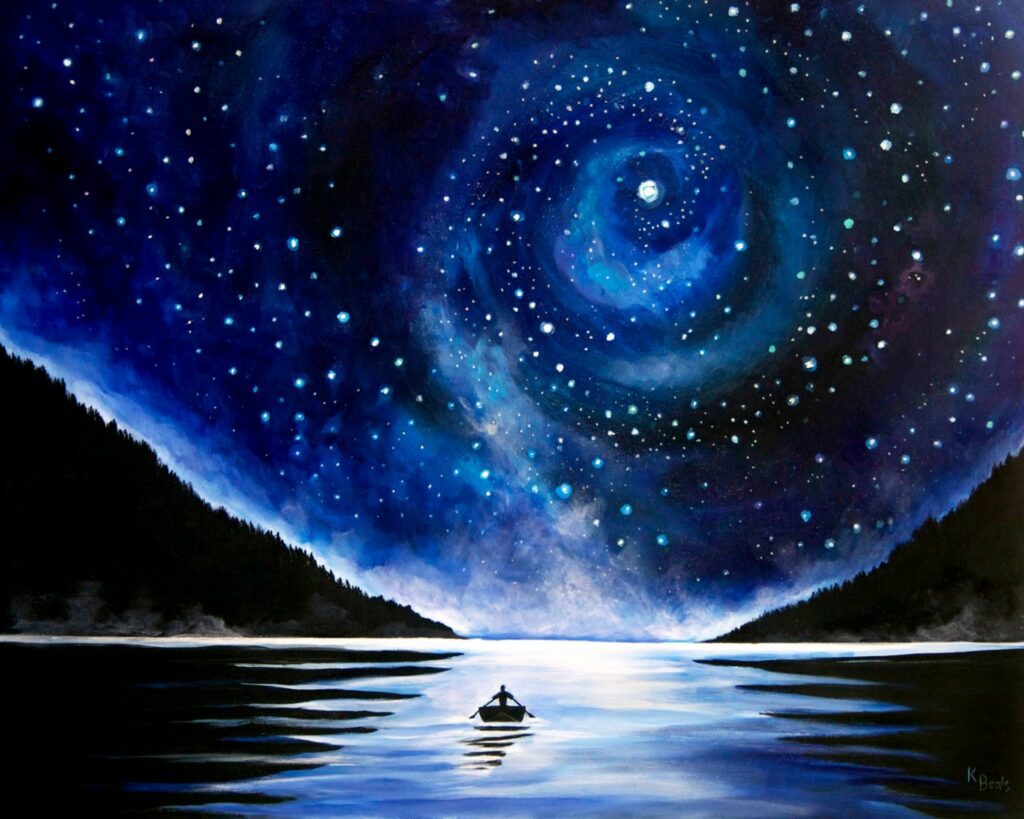 Walt Disney is not the only luminary to live by his vision. Every successful person, whether a CEO, an artist or a parent, identifies what's important to them early on in life and pursues it with rigor and passion. Their vision offers direction to live their days more fully.
Research supports the benefits of having a vision in mind, stating that our likelihood for success is far more than those without a vision. Here are five specific reasons why creating a vision is a must-have in your toolbox for happiness and success:
1. Vision infuses our goals with purpose and meaning.
A vivid vision that aligns with our values and goals adds a spring to our step. You don't feel like you're going through the motions of life, moving from one task to the next. Your vision gives a larger purpose to your path of success, and we perceive our life in a whole new way.
2. We become more resilient and courageous.
When times get hard, and we face challenges, a vision will remind us of our "why" and motivate us to push through. It's easier to stay focused during life's inevitable ups and downs. We become convinced of the value of making our vision a reality.
3. It sets our expectations for the future and clarifies our intentions.
Knowing your life vision allows you to set your expectation for success. Success means different things to different people – clarifying what it means to you will let you know whether you're getting closer or farther away from meeting your expectations.
A vision also clarifies your intentions. According to spiritual author Gary Zukav, the intention that we have behind any action has a strong bearing on the outcome that we experience. If we have positive intentions fueled by altruism, that will be reflected in the result. If we don't, that will show up as well. Setting a vision makes it abundantly clear what is the motive behind it.
4. It simplifies decision making.
Every day we're faced with a plethora of choices. If you find yourself at a point in your life where you're faced with a complex and important decision, your vision is the compass that will point you toward the best path. This way, you won't waste money, time or energy on the wrong person or opportunity. A vision reminds you of your values, purpose and inner qualities to stay true to and prevents you from being distracted and tempted.
5. It provides you with a sense of direction that guides action.
A vision is like the North Star we can look to for direction. It can orient us no matter where we are in our life. If we get lost, all we need to do is look up and course correct. The clarity it gives us makes it easier to know the following action steps we need to take and the resources we need to get to where we want to go. Knowing our destination will keep us traveling on the right road and that we consistently do things that advance us.
A vision is integral to a self-actualized life because it has a huge aspirational element. It is more than just a goal, but an embodiment of our dreams. It symbolizes our hopes for a future that has not happened yet, but that wish to come to pass.
Common misconceptions about visions
You sit down to write your vision, eager to finally pen (or type) them, and nothing happens. The images you've seen in your mind as you contemplated your future suddenly vanish. If you're having trouble putting words to your vision, it's most likely because limiting beliefs are blocking you.
Here are five common misconceptions when it comes to visions:
1. Vision statements are set in stone and cannot be changed: While vision statements have a long-term orientation, they can always be changed when you feel the need to do so. Your vision has to align with the changes you experience as you evolve and go through specific pivotal experiences. Once you reach your ideal vision, you'll need to create a new one.
2. There is only one way to craft a vision: There is no one right way to create a vision, just one that works best for you. We can look into several frameworks and best practices, but at the end of the day, we get to choose details like word count, structure, images, and techniques to stay connected to our vision.
3. Confusing vision statements with goals and mission statements: Goals are more specific and action-oriented – we craft goals based on our vision. A mission statement focuses on the present moment and is a stepping stone toward our vision.
4. Visions are only for those with lofty, big goals: A vision is not only for those aiming higher than the average person. Everyone can benefit greatly from creating one because it's a tool we can use to organize our life and create the life we want, regardless of the prominence and visibility it will give us.
5. Vision statements should be detailed and touch on all areas of life: Visions are best when they are manageable. Too many details bog down the aspiration element and can intimidate us. A vision is too far away for us to know how things will play out in the future – it's only when we get closer that it sharpens.
Your vision should give you a glimpse into the essence of the future you desire and does not have to cover exactly what you want in each area of your life. You can create specific visions for a special project, just like Walt Disney did. It depends on your needs and your areas of focus.
Know that you're not alone and that it can happen to anyone. You can overcome these inner blocks by identifying them and replacing them with more empowering beliefs.
Five ways to create a vision for your life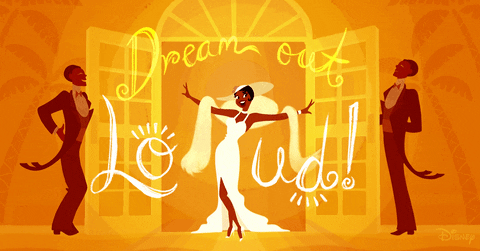 Setting a vision is a process that begins with finding out what's most important to you. A clear vision helps you see opportunities and possibilities around you. It's essential to craft a vision that reflects on your deepest desires and that you're willing to dedicate your life to actualizing.
This five-step framework will help you build a vision for yourself that meets this criterion:
1. Visualize what you want in different areas of your life.
Find a quiet place where you won't be disturbed. In that space, close your eyes and visualize what you want to manifest in each area of your life. As you do this, think about what lights you up and would fulfill you in a real and deep way. Who are your role models living a life or having a career you would love to have? Remember not to hold back when visualizing – give yourself permission to dream big! Here are seven areas to consider:
Career
Finances
Health & wellness
Relationships
Social life
Recreation/quality of life
Community
2. Create a vision board.
Describing your ideal life in detail paints a vivid picture in your mind. If you want to blow up the imagery, create a vision board. A vision board is a physical manifestation of what you see for yourself in the future. Collect images, drawings, quotes and words that capture the essence of your vision and add to your board.
3. Work on resolving blocks and wounds.
It's challenging to embrace a vision for your life if you've got blocks holding you back from fully investing in making it a reality. Are there any old wounds, hurt and resentment that you need to resolve and heal from? Are there limiting beliefs and unhealthy people or habits that you need to let go off? Are your current circumstances and the people helping or hindering you? Be honest about your feelings and seek help if you need it.
4. Surround yourself with the right people.
We are social creatures – that's why the people we surround ourselves with significantly influence what we think we can and can't do. If you're around critics and naysayers, build boundaries or avoid them altogether. Replace them with positive people who support your vision and motivate you.
Seek mentors and role models who can offer wise counsel and give insight into how they got where they are. If you need more support, find a coach or accountability partner who can support you on the journey to your vision.
5. Stay flexible.
A vision is not set in stone. It's simply a representation of our highest aspiration – it's an organic living thing that could change over time. The vision is based on what you want and what you know about yourself right now. You don't have to figure out your whole life immediately, so be open to changing and tweaking it as time passes and you get feedback.
A powerful motivator for building a vision realizes that it is not about. Indeed, a vision will take us down a path of self-actualizing, but it also makes the world better for others. By living out our potential, we are benefiting humanity in our own unique way. Our vision is part of the larger vision of our world – as above, so below.
All my best on your journey,
Seline

Question for you: Do you have clarity about the future? What do you need to do to create a vision for the year ahead and beyond that's compelling and inspires you to take action?
Did you like this post? Sign up below, and I'll send you more awesome posts like this every week.
Get My Weekly Insights Via E-Mail And Receive A Free Copy Of My New E-Book!
'The Fast Track Guide to Turning Your Dreams into Reality'