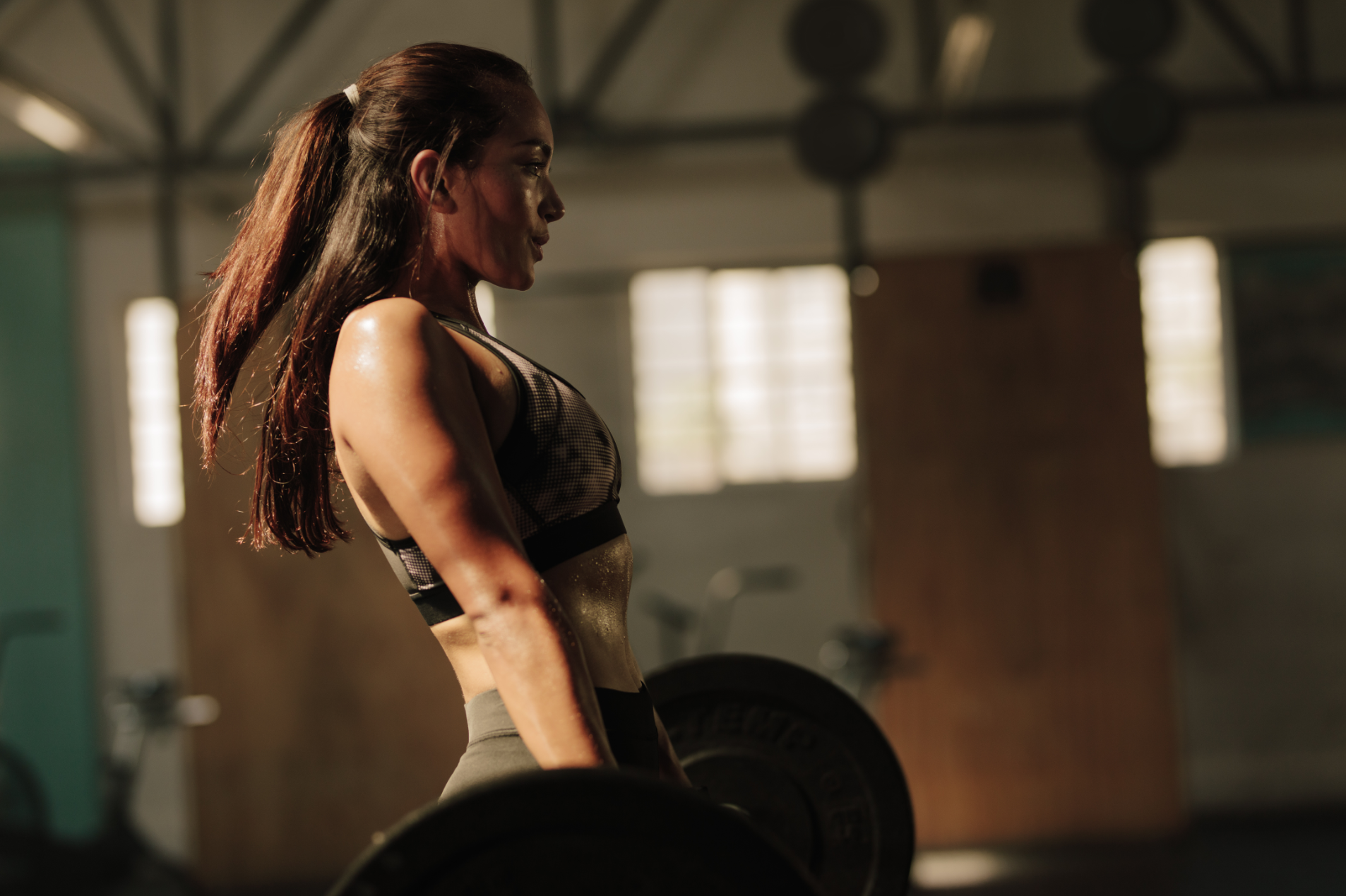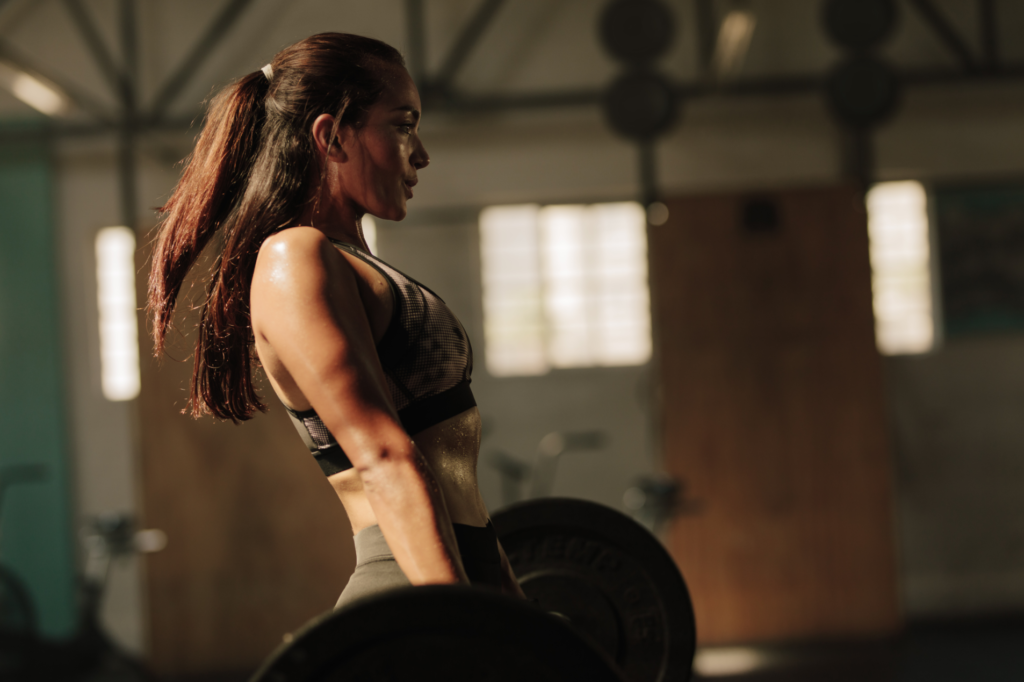 Sometimes we have to make sacrifices to attain our dreams. Finding the right give/take ratio begins with us. There is no right or wrong way—it's personally determined. Each person has a different comfort level when it comes to how much they're willing to sacrifice. Learn five signs that a sacrifice is worth making in your life. (Estimated reading time: 6-7 minutes)
"You have to fight to reach your dream. You have to sacrifice and work hard for it."

— Lionel Messi
---
At some point, we've all asked ourselves the question, "Is it really worth it?"
Whatever we want to achieve, the wheels in our minds turn as we try to forecast the amount of work it would involve, and if we're willing to give things up—money, time, other options, and downtime—to make it happen.
Whether the "it" is growing a business, choosing to be in a monogamous partnership, getting a college degree, training for a marathon, or raising children, it requires careful consideration.
The word sacrifice is loaded. Every religion has sacrifice as part of its teachings with rites attached to it. Offerings of food, objects, and even animal and human lives were worthy sacrifices that served the higher purpose of restoring a relationship with the sacred.
Human sacrifice was common in Mesoamerican cultures like the Aztecs and the Mayans. After the Spanish conquest in Mexico, the Franciscans confronted the Aztec priesthood and demanded they stop these traditions, claiming that they were morbid and cold-blooded.
In response, the Aztec priests said, "Life is because of the gods; with their sacrifice, they gave us life, they produce our sustenance which nourishes life." Their justification of the practice was based on the Aztec doctrine, "Legend of the Five Suns." According to their creation myth, the gods demanded human sacrifice in exchange for the sustenance they offered.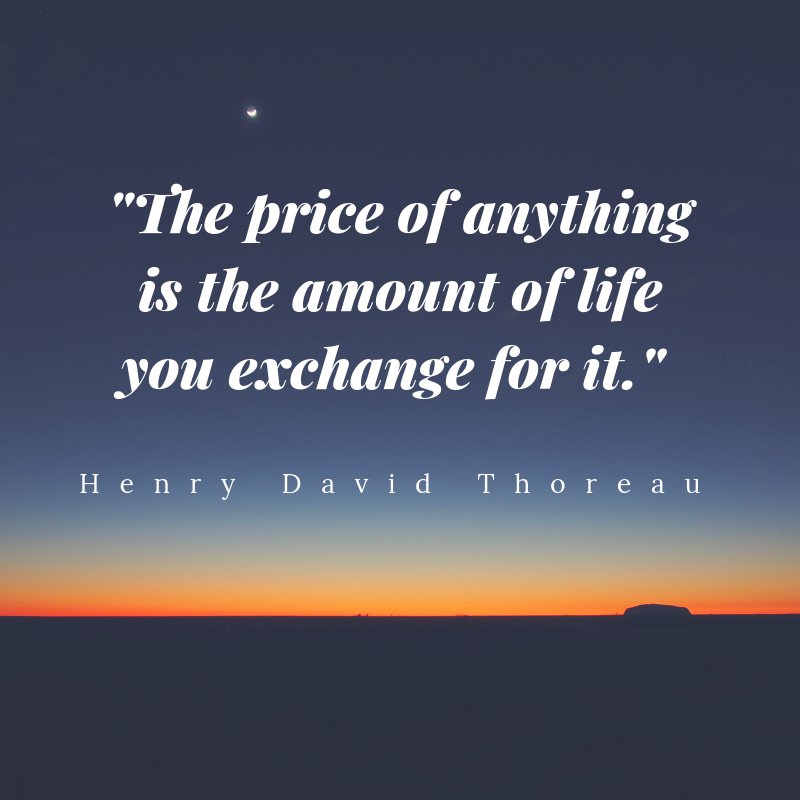 With all this historical baggage and religious overtones, it's not surprising that the thought of sacrifice is triggering. It elicits feelings of victimhood, obligation, and martyrdom. It sets up a false expectation that, by making sacrifices, we're entitled to a specific outcome. When it doesn't happen, we become bitter and regretful.
Yet sacrifice is, in one form or another, life itself. At the core, sacrifice is the renunciation or giving up of something valuable to receive something of higher value. Everything in life has an energy price tag attached to it, and if we want to attain it successfully, we must be willing to pay the price. As the famous adage goes, "There's no such thing as a free lunch."
In his book, "The Seven Spiritual Laws of Success," Deepak Chopra writes that, according to the law of giving, "you must give and receive in order to keep wealth and affluence or anything you want in life."
The universe operates through a dynamic exchange of giving and receiving. The amount of energy we're willing to give determines how much abundance flows into our lives.
As a society, we've been seduced by the idea of fulfilling our desires without having to forsake at all. We want to get rich without working hard. We want to lose weight without giving up our favorite foods. But the fantasy of instant success without sacrifice is a sure path to a life of disappointment and mediocrity. It dampens our ambition and stagnates our growth.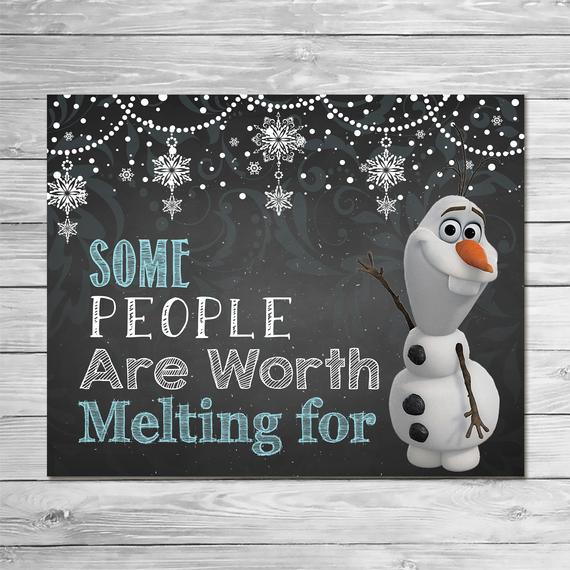 Sacrifice is seen as a means to an end, when the reality is that the gift is in the process. Sacrifice is character-building and makes victory sweeter and more fulfilling. Forgoing conveniences to get what we want, compounds the emotional dividends, and boosts our confidence in our abilities. Those who get things too easily take their wins for granted and miss out on learning opportunities.
Sacrificing too much, however, is not healthy either. Nurturers and caregivers tend to find themselves in disadvantaged situations where they keep on giving, receiving little, or nothing, in return.
People may take advantage of them and guilt them into sacrificing more than they're comfortable with. Before they know it, they feel depleted and unappreciated.
Finding the right give/take ratio begins with us. There is no right or wrong way—it's personally determined. Each person has a different comfort level when it comes to how much they're willing to sacrifice.
Mothers sacrifice their emotional stability to raise their children. Military and police personnel are willing to risk their lives to protect citizens. Nurses and doctors sacrifice their time to heal and treat the ill. An artist sacrifices their social life so they can hone their craft.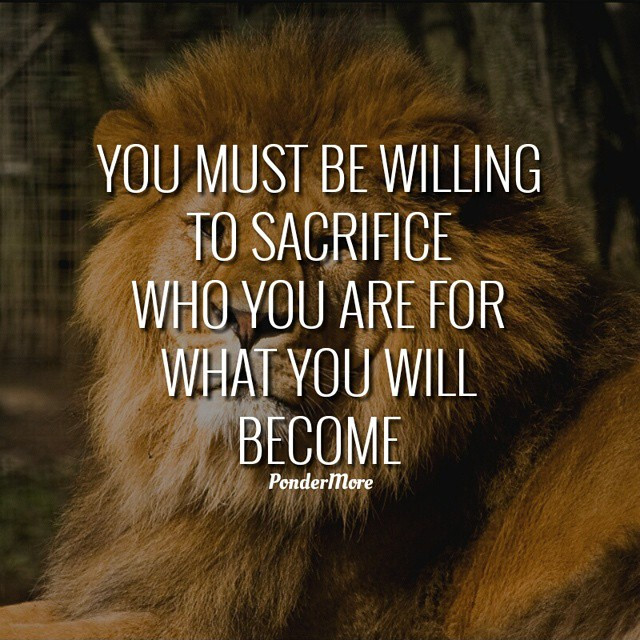 Everything demands something from you and, because resources are limited, it's essential to evaluate each opportunity. The good news is that if you're driven by passion, and if your sacrifices are a stepping stone to creating your ideal life, it will be worth it.
Here are five signs that a sacrifice is worth making:
1. It aligns with your future goals and values: Deep in your heart, you should feel a sense of 'rightness' about what you're doing. Your actions should feel like there's a purpose behind them, and they are serving your higher mission. A high school basketball player who wants to qualify for the NBA feels this when he spends hours practicing his dribble. A daughter feels this when she takes time off from work to care for an ailing parent.
Sacrifices feel real and authentic when they align with the values you stand for. For example, one of my values is health, and so early-morning workouts and spending extra time preparing fresh and wholesome meals is worth it for me.
2. You're not losing yourself in the process: The price of a sacrifice is too high to pay if it causes an imbalance in your life. Sacrifices that prevent you from taking care of yourself—getting enough sleep, eating right, and having time for loved ones and leisure activities—are not worth it. Feeling stressed, drained, and anxious, negatively impact your ability to function. Also, stay away from commitments that require you to compromise on your identity and become someone you're not.
3. You've made peace with what you're giving up: Before making a sacrifice, be clear about what you're giving up. Having this awareness not only confirms if moving forward is right for you, but it leads to a sense of resolution and peace about what you're forgoing. You're able to fully own your choices and take responsibility for the consequences.
In microeconomics, the term used to describe the benefit that could have been enjoyed if a given choice had not been made is called "opportunity cost". It's given considerable importance by businesses looking to maximize their return, and we should do the same. For instance, as a content creator, I've become comfortable with the opportunity cost of spending time and focus on my blog and podcast. These costs include activities like watching a Netflix show or being social.
4. You're getting some payoff from your efforts: While our efforts may not always payoff in ways we expect, we should benefit from them in some way. If you're engaged in something that is driven by your values and passion, you'll experience emotional gains such as a sense of vitality and joy. The payoff for making sacrifices for a loved one include words of appreciation, hugs, and other gestures of affection.
Volunteering at a shelter rewards you with a feeling of gratitude and altruism. In other words, there must be a fair energy exchange, tangible and/or emotional, that brings satisfaction and doesn't cause you to feel like you've been shortchanged.
5. You're doing it in the name of love, not for seeking approval: If you're giving up things just to get other people's approval and win material gains, you'll never feel fulfilled (even if you can afford it). Sacrifices made from a place of unworthiness and fear will always lead to resentment. To make it worthwhile, remain detached from the outcome and let go of fixed expectations. When you're sacrificing for love, you find value in the process, not the results.
The first step to creating a life we love is deciding what we want. The second, and the more challenging one, is figuring out if we're willing to do whatever it takes to make that vision a reality. No matter what society or your family and friends tell you, it is you who should decide if you've got what it takes, and it is you who can source the energy and drive to make it happen.
All my best on your journey,
Seline

Question for you: What is the biggest sacrifice you have made in your life? Do you feel that it was worthwhile? How do you know when a sacrifice is worth making?
Did you like this post? Sign up below, and I'll send you more awesome posts like this every week
Get My Weekly Insights Via E-Mail And Receive A Free Copy Of My New E-Book!
'The Fast Track Guide to Turning Your Dreams into Reality'