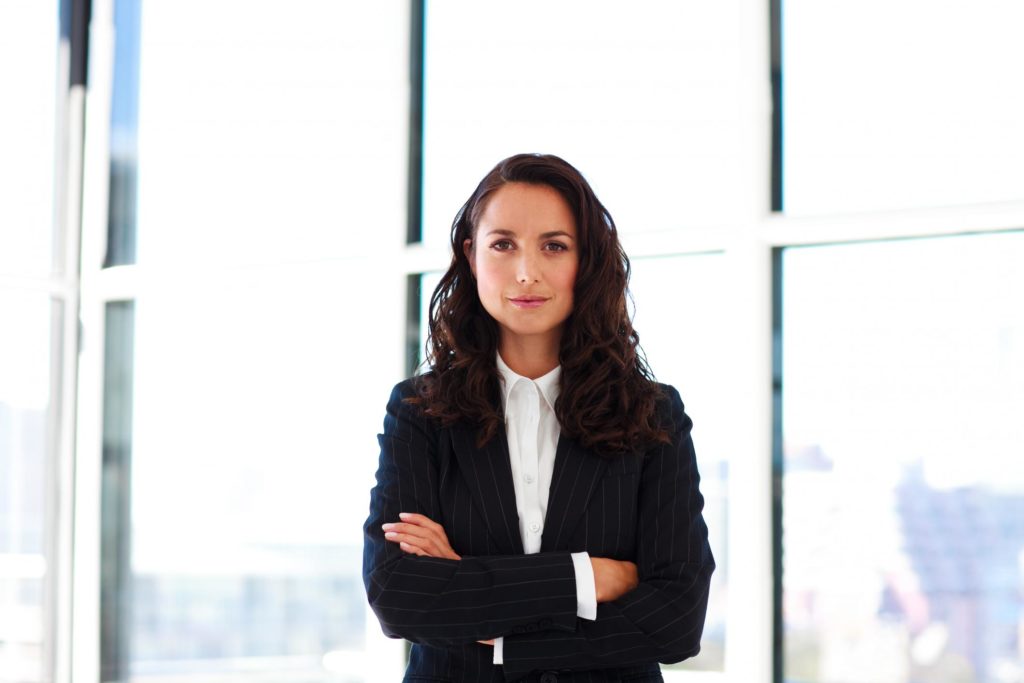 Compromise is a part of life. It's what helps us get along with others and deal with situations where we don't get the exact outcome that we want. But there some things that should not be compromise on. This post covers on those values and ideals that you should hold on to no matter what. (Estimated reading time: 6 minutes)
"Don't compromise yourself. You are all you've got."

— Janis Joplin
---
The success of any relationship depends on the involved parties' ability to compromise.
When two or more people, who are as unique as snowflakes, join forces there is a blend of disparate energies. While there will be some shared interests, there will undoubtedly be several differences. That's why we tend to gravitate towards those with whom we share a commonality – it's easier to get along and be understood.
However, we'll often find ourselves in situations where we find it challenging to be assertive. You may have experienced this while trying to keep a romantic relationship intact, through attempts to tame a tyrannical boss, or when taking on the role of 'supermom' to appease your demanding kids.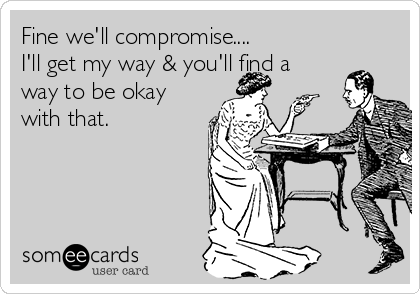 If you've ever been in these sorts of situations, you know how draining it can be. You may have had a nagging feeling in your gut that kept sending you red alerts, warning you that you're doing too much and that you're running out of steam. Yet, your ego were so wrapped up in 'being enough' for others that you chose to dismiss the signs.
Before beating yourself up, know that everyone faces this in some form at various points in their life. We're raised to be adults who get along with others and who should willingly compromise to avoid making waves.
My well-intentioned mother has always told me that life is all about compromise and that it is the only way to survive in the world. During her modest times, when there were very few options available, that probably was true. But things have changed a lot since then. We live in an age that emphasizes the importance of the individual and having choices.
According to documentary filmmaker Adam Curtis, "our time is one of individualism, that the collective is not trusted and it is only one's own voice and authenticity that is believed. Trying to find and express our individual authentic voice seems to be the standard of our time." As we've evolved, we have become conscious of the cost of making choices that aren't right for us, which go against what's most important to us.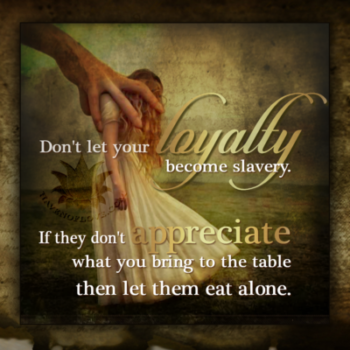 Having clarity about our priorities and values determine the boundaries that we need to set in place to uphold them. This doesn't give us permission to behave like entitled brutes or prima donnas, trying to get our way all the time. It's all about self-care, and making sure that there's a balance of giving and taking in our connections with others. 
This isn't always simple to do. Just look at the fates of freedom fighters such as Nelson Mandela and Gandhi, or human rights activists such as Malala Yousafzai or Malcolm X. In each case, they faced heavy opposition. Yet no matter how much they were persecuted, mistreated, and demonized, they stuck to their guns. They refused to give into their adversary's command to abandon the beliefs, values, and principles.
Their cherished ideals were like a flame that burned, even in their darkest times. That flame illuminated their truth and shed light on paths that wouldn't require them to compromise their beliefs, but it did require them to sacrifice their comfort, safety, and even their lives, as in the case of Gandhi and Malcolm X.
Their life stories are a testament to the strength of the human spirit and our potential to stay committed to those morals that form the imprint of our soul. We can never feel truly happy if we don't feel good about how we attained it. The most exalted form of success is when you're able to access joy without having to compromise your core values.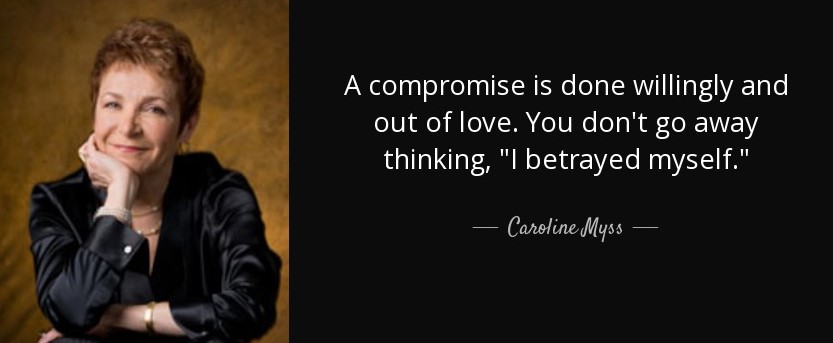 Although everyone has unique beliefs that they stick with, these five things shouldn't be compromised on by anyone:
1. Your (and your loved ones) safety and sense of security: This one goes without saying – if anyone or anything puts the safety of you or your loved ones at risk, you need to back off. As we mature, we develop stronger instincts for sniffing out these situations. Younger people are more prone to making rash decisions that can cause harm because of their gullibility and inexperience. Drunk driving, consuming illegal drugs, and other high-risk behaviors have caused incredible psychological damage and ended too many lives too soon. It's imperative to exercise self-control and listen to our gut. It will alert us when something isn't right.
2. Your morals, ethics, and humanity: Your morals and ethics form the bedrock of your character. Our consciousness and ability to self-reflect are what differentiate us from all other beings on the planet. While it's always better to avoid being rigid and be open to hearing other people's perspectives, thoughts and beliefs, you should ultimately have the freedom to either agree or disagree with them. Basic morals such as respect, humanity, love, civility, empathy, integrity, and compassion shouldn't be compromised in any situation. Your personal ethics make you who you are and form the fabric of your individuality.
3. Your independence, self-respect, and dignity: This is a tough one for many of us to learn, especially for those of us who are inclined to engage in people-pleasing behavior. Throughout our lives, we'll come across domineering people with all sorts of dysfunctions who will try to overstep our boundaries and disrespect us. They tend to prey on people with low self-worth or who lack a clear sense of who they and what they stand for. If you value yourself, you'll know that no one is worth your time and energy if they can't treat you with respect and dignity, and if they limit your freedom to live life on your own terms. Don't tolerate this soul-sapping treatment.
4. Your need for balance, joy, and inner peace: A balanced and peaceful state of mind is essential for us to reach our potential. People and activities that consistently drain your energy will infringe on your peace. Yet many of us tend to do too much too fast to meet the demands of our schedules and burn ourselves out in the process. If you find yourself in this position, be willing to downsize and delegate so that you can get back into balance. There is absolutely no point in living if you're constantly on the go, feeling run down, and have no time for yourself to rest and to do the things that bring you joy.
5. Your goals and priorities: As the manager of your life, you need to be clear about your priorities and goals and what you have to do to get there. Having the freedom and opportunity to act on them is fundamental to your spiritual and emotional health. That's why it's essential to guard the sacredness of these dreams and do whatever it takes to stay away from those who try to derail you from your chosen path. Because, at the end of the day, you should feel satisfied with yourself and what you've accomplished. Keep sight of your vision and don't let anyone mess that up.
The freedom to manifest a life of happiness, growth, and prosperity is your birthright. Like a sturdy oak tree, you need to stand tall and strong in your right to pursue this bounty, especially when faced with the storms and droughts of life. If you remain steadfast, it will be yours for the taking!
All my best on your journey,
Seline

Question: What are some things that you know you shouldn't compromise on? What are you willing to do to protect that right?
Did you like this post? Sign up below and I'll send you more awesome posts like this every week.
Get My Weekly Insights Via E-Mail And Receive A Free Copy Of My New E-Book!
'The Fast Track Guide to Turning Your Dreams into Reality'