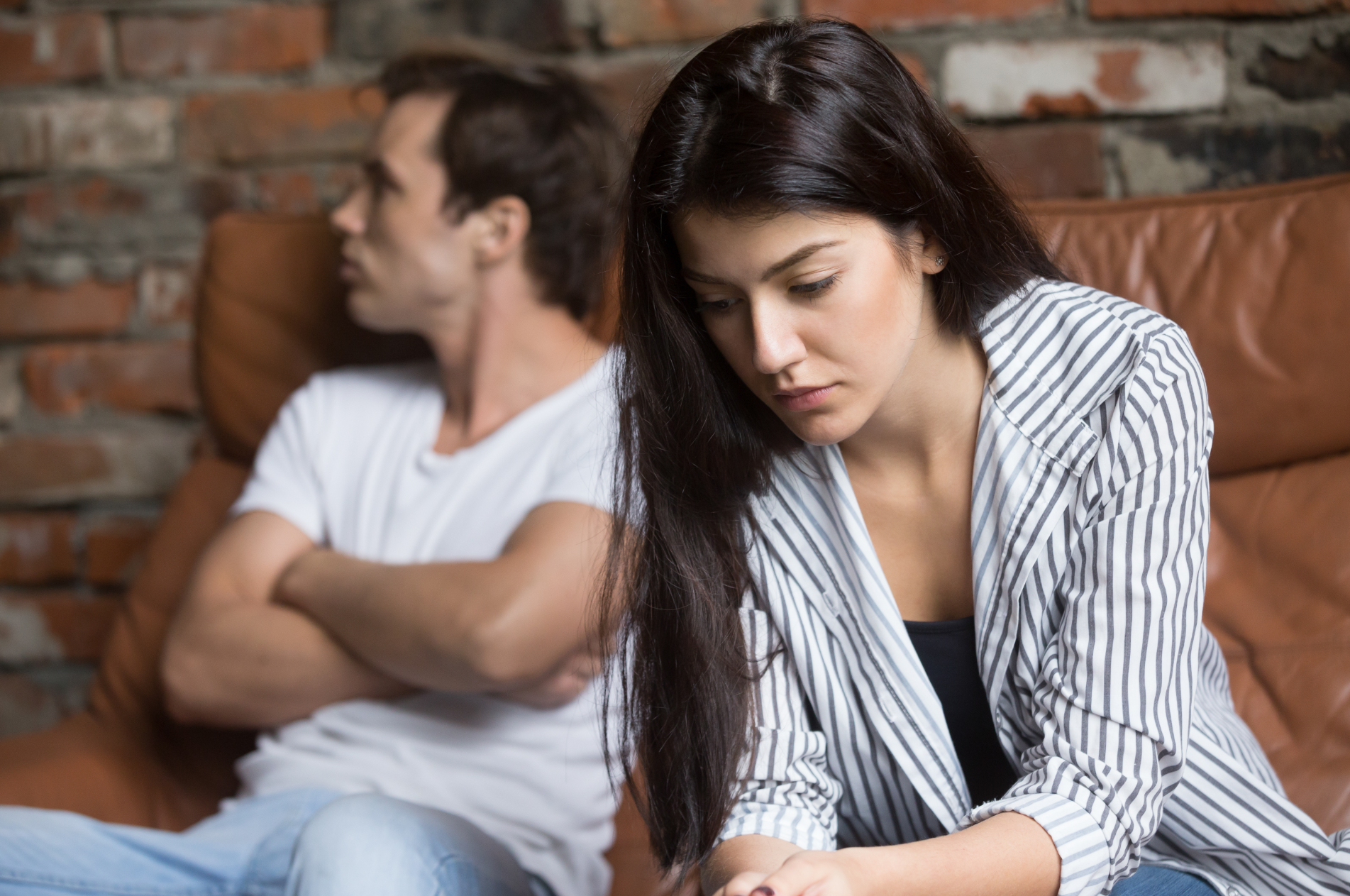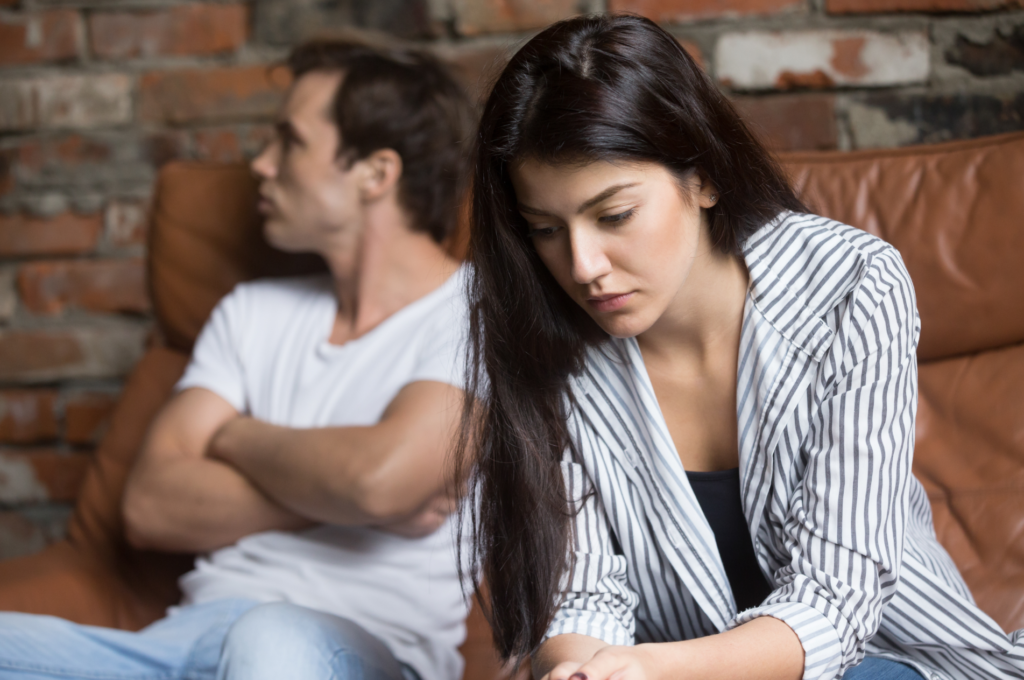 An emotionally unavailable person is uncomfortable with intimacy, getting closer to someone, and commitment. Being in relationships with emotionally unavailable people can be painful. Knowing what's drawing you to this type of partner and looking out for these five signs of an emotionally unavailable person before you commit is the key to creating healthier and happier relationships. (Estimated reading time: 7 minutes)
"Settling for crumbs doesn't keep you fed – it keeps you starving."

— Danielle Laporte
---
The steely-eyed, brooding, and reclusive hero has stirred the hearts of romance enthusiasts for years.
In the world of fiction, the female protagonist pines for an alpha male who initially appears not to care about her. Like a lone ranger, he stands tall, appearing to need nobody when, in reality, he is just waiting to be claimed by the right woman.
The mystery and danger of unrequited love starts the chase and stokes the fires of passion between them. When the tension peaks, he begins to show signs that he cares, eventually confessing his love for her and admitting that she was "the one" all along.
In her book "Pride and Prejudice," Jane Austen brought this detached hero archetype to life in her portrayal of Mr. Darcy. Even Austen's spirited, quick-witted, and intelligent heroine, Elizabeth Bennet, was disarmed by Mr. Darcy's suave and cool demeanor.
It's been two centuries since the book was published, but the attraction to emotionally unavailable personalities has not left the collective imagination. Modern versions of Mr. Darcy, like Mr. Big from "Sex and the City," Mark Darcy from "Bridget Jones Diary," and Christian Grey from "Fifty Shades of Grey," are a testament to its timeless appeal.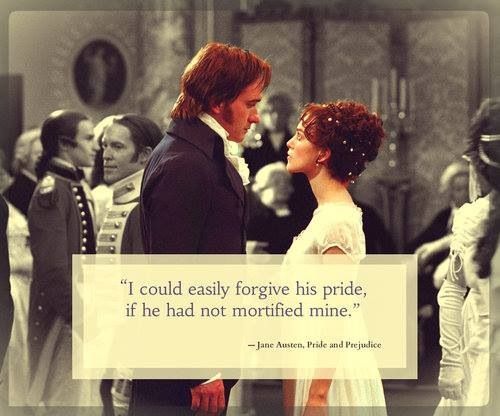 In an age where many women have been liberated from old-fashioned gender roles and are economically and socially independent, why has the allure to unavailable partners not waned?
The appeal of the "bad boy"
We've all had a friend who dated someone who was bad news from the start. Despite your warnings, she just couldn't resist the pull.
Maybe you were the friend who ignored all the red flags and fell head over heels. The colloquial term used to describe these charmers whose swagger takes over our logic is "bad boy."
According to professor and psychologist, Michael R. Cunningham, PhD, "bad boys" are hypermasculine and ooze testosterone, leading to the type of boldness and a rebellious streak associated with seduction and hypersexuality.
An article by the Independent found that these men have a combination of personality traits, popularly referred to as the "dark triad," which enhance their physical attractiveness (at least on a superficial level). The dark triad consists of three overlapping qualities:
1. Narcissism: defined by an exaggerated sense of pride, egotism, and low empathy.
2. Machiavellianism: characterized by the use of manipulation to get what they want while dismissing the moral and ethical issues of their actions.
3. Psychopathy: while not always violent or manic, a person with this trait shows signs of impulsivity, recklessness, thrill seeking, and selfishness.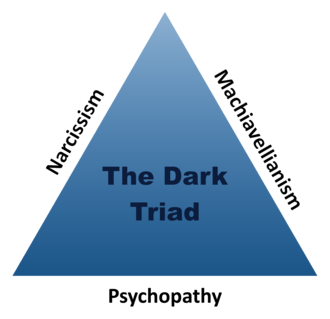 It doesn't take a genius to see that getting into a relationship with someone with this constellation of qualities is a recipe for disaster, and yet, we're drawn to them like moths to a flame. We can distill why into these four reasons:
They're a mystery and a challenge. A part of us loves the intrigue of figuring someone out. Their mysterious aura makes them appear dignified and enigmatic.
They are forbidden and seem taboo, which makes the challenge more enticing.
They give us the freedom to unleash our own rebelliousness. Women who repress this aspect of themselves feel freed in the presence of a bad boy because they can vicariously express their inner rebel.
They are fixer-uppers. Women are natural nurturers, and when they come across someone who needs help and whose love they need to earn, they get hooked. Winning the affection of someone who is hard to tie down validates a woman's worth and attractiveness.
Sadly, unlike our fictional heroes, bad boys seldom come through in the end. Most of them resist being transformed by partners because they view their submission as a sign of weakness. It also triggers deeper intimacy issues.
Running from love: A fear of intimacy
After getting your heartbroken by a bona fide bad boy, it's easy to demonize them for their evil ways. What's important to understand is that their lack of emotional depth and unwillingness to get closer to you stems from a deep fear of intimacy.
Bad boys lack the emotional bandwidth to tune into another person's feelings because they can't cope with and process their own. Their lack of emotional vocabulary and intelligence makes it difficult to form healthy partnerships.
According to the attachment theory, a theory that states that our attachment style is shaped in early childhood in response to our relationships with our early caregivers, emotionally unavailable people display an avoidant attachment style.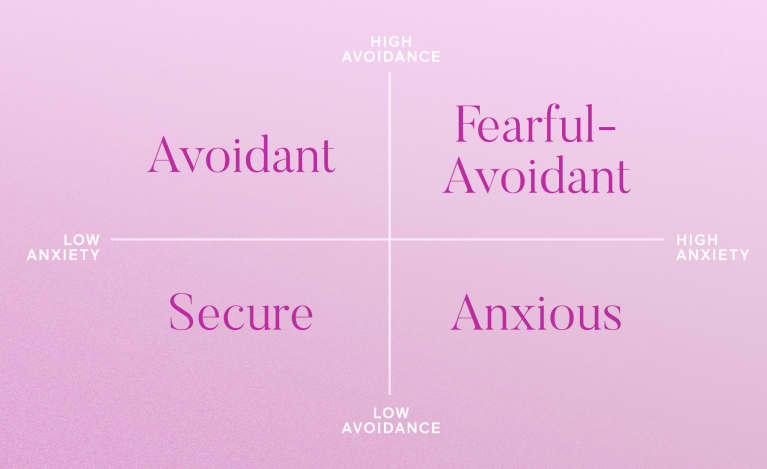 A person with an avoidant attachment style feels the need to protect themselves from emotional closeness. Because they struggle with intimacy and trust, they often sabotage their relationships and pull away when a relationship starts getting serious.
Cautionary note: falling for their potential
When we're besotted with someone, it's tempting to throw caution to the wind and believe that "true love" will win in the end. We're confident that we can fix him and that he will change his ways when he sees how fabulous we are.
Experts say that while it's possible for a person to change their attachment style, it's a complex issue with some root causes that may be harder to overcome than others.
Change only happens when someone is willing to patiently work through those deeply entrenched patterns formed in their younger years. That kind of work is rarely appealing to the emotionally unavailable type.
The good news is that there three things that are within your control when dealing with an emotionally unavailable person:
1. Examining your own attachment style: The type of people who are drawn to emotionally unavailable partners usually have an anxious attachment style. Whether or not that's the case for you, it's worth looking at why you're so attracted to these types of people. Is there something you need to heal from your past? Are you repressing a part of yourself that needs to be expressed?
2. Talk about it: If you're already in a relationship with someone who is emotionally unavailable, bring it up with them. Speak about their concerning behaviors and compassionately explain how it's impacting your connection. Offer encouragement and support when they're ready to open up.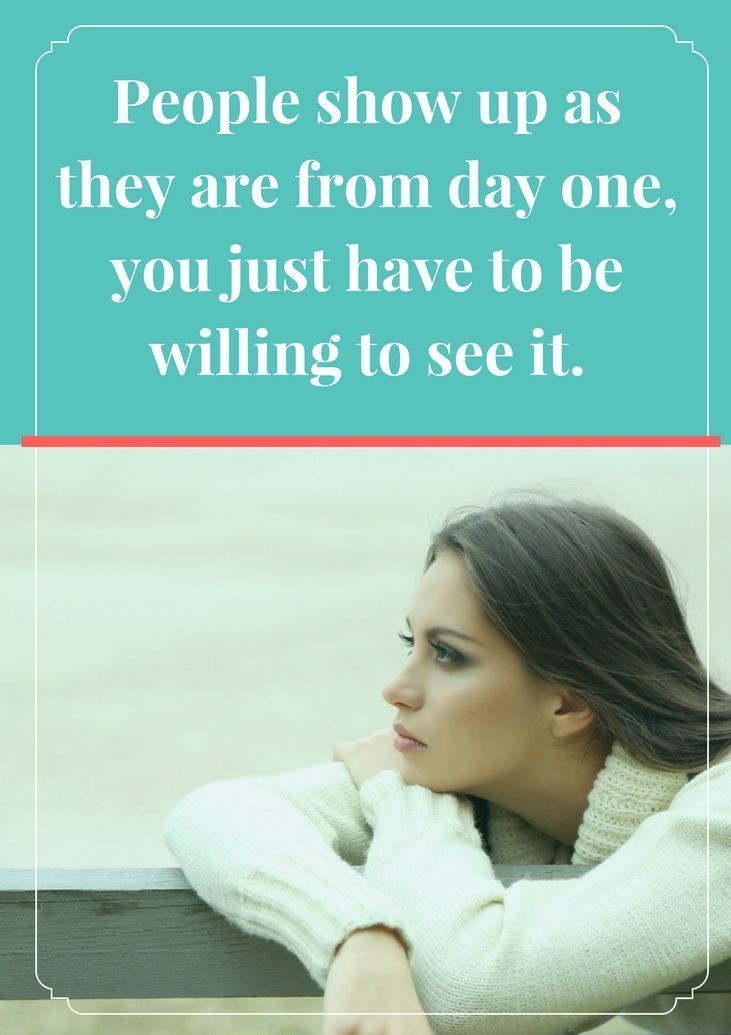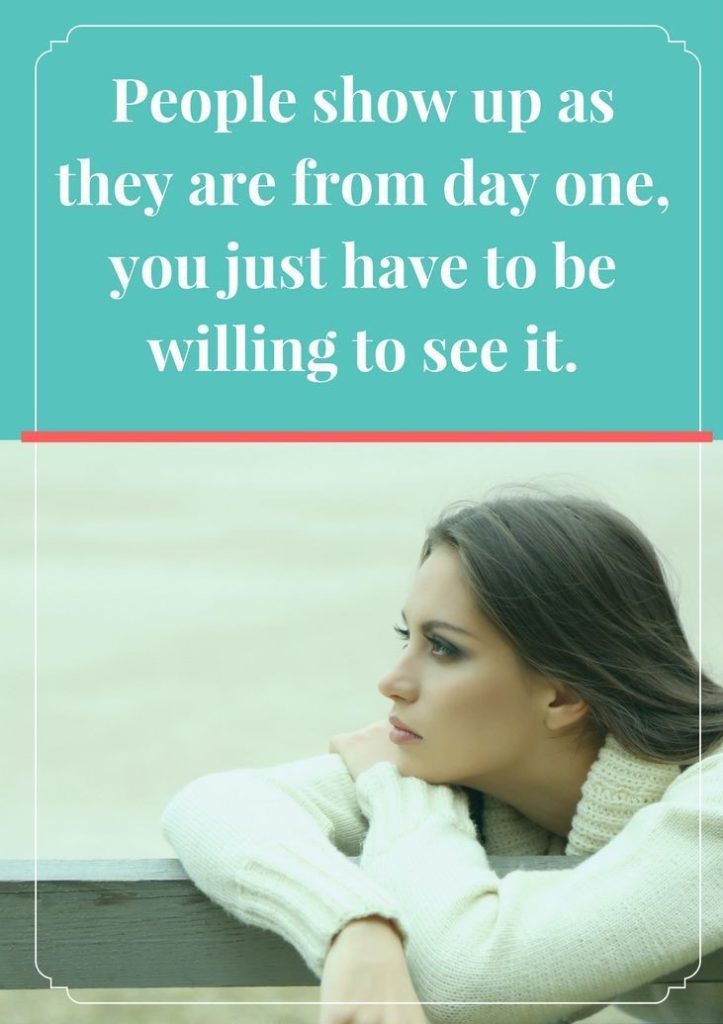 3. Protect yourself from being lured into their trap: Recognizing emotional unavailability can be tricky in the early stages. Many emotionally unavailable people have a knack for making you feel great about yourself and hopeful about the future of your relationship.
Arm yourself by looking out for these five signs of an emotionally unavailable person:
1. They keep conversations light and avoid going deep
If the conversations you're having with them revolve around casual and "safe" topics, that's a sign of emotional unavailability. When you try to engage in deeper conversation and discuss your relationship status with them, they avoid going there. They show little interest when you open up about things that are important to you – your feelings, dreams, hopes, and life goals.
2. They are inconsistent and unclear
Inconsistency and lack of clarity in communication is a big red flag. Someone who keeps changing plans and is chronically late is not only inconsiderate but is trying to self-protect. They might even apologize for their behavior which makes it even more confusing. Their vague, hot and cold approach leaves you feeling vulnerable and constantly second-guessing yourself.
3. They don't make you a priority
Emotionally unavailable people will want you to bend backwards to fit in with their schedule and agenda but won't like to be inconvenienced by having to consider your plans and availability. Everything should align with their needs, and they lack the empathy to realize that relationships are a two-way street.
4. You're doing all the heavy relationship lifting
If you're the one making all the plans and taking the initiative to text and call them, it's very likely the person you're dealing with doesn't want to get closer. They may enjoy spending time with you, but they don't want to put in the work to move things forward. Because of their lack of effort, the relationship feels unbalanced and places a heavy burden on you.
5. They want things to be perfect all the time
Emotionally unavailable people are always on the lookout for flaws and problems with their relationships. This gives them an excuse to back out if they need to and a chance to control the direction of the relationship. You may feel pressured to live up to their expectations and keep them interested when the problem is that they're scared of intimacy.
Writer Paulo Coehlo compares love to a dam. If you allow a tiny crack to form, only a trickle of water can pass through, but over time that trickle will bring down the whole structure and soon, love will come gushing out with force.
Similarly, suppose we can find the right opening in the walled hearts of an emotionally unavailable person? In that case, there's the promise that the love that's in their heart will eventually pour out.
All my best on your journey,
Seline

Question for you: Have you experienced being in a relationship with someone who showed signs of an emotionally unavailable person? What was your experience like, and what did you learn?
Did you like this post? Sign up below, and I'll send you more awesome posts like this every week.
Get My Weekly Insights Via E-Mail And Receive A Free Copy Of My New E-Book!
'The Fast Track Guide to Turning Your Dreams into Reality'