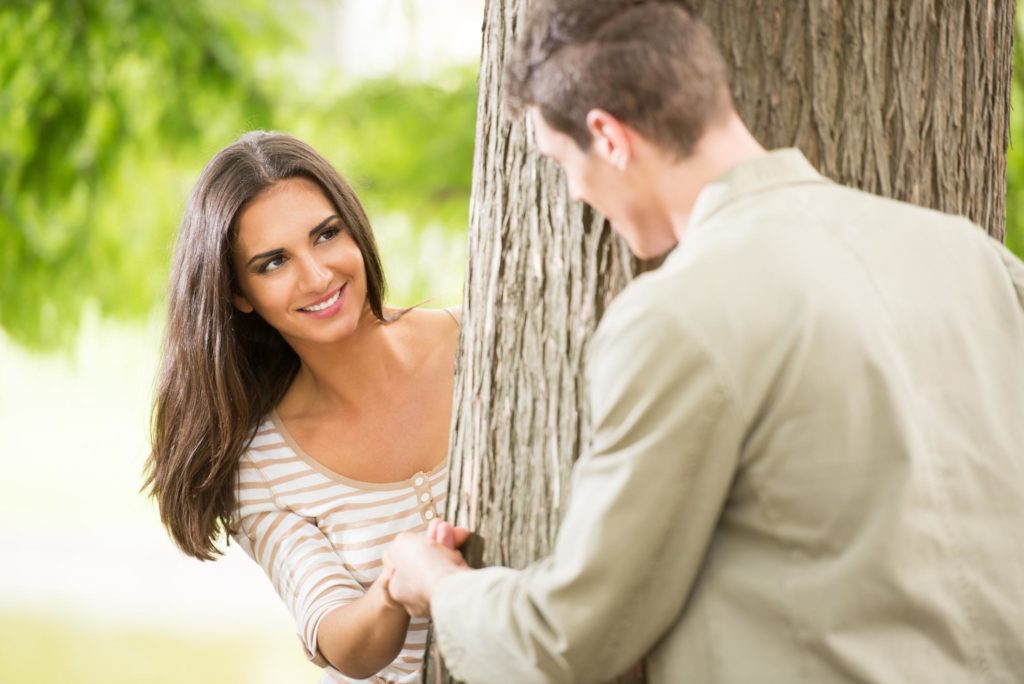 In the beginning stages of any romance, you're totally smitten. That's why many people find it hard to tell if they are in love or merely infatuated with a person. Both love and infatuation appear to be relatively similar, and it's easy to get confused. If you're unsure about whether you're in love or infatuated with someone, these six key differences will make it easier for you to tell what you're really feeling. (Estimated reading time: 6-7 minutes)
"Love sees clearly, and seeing, loves on. But infatuation is blind; when it gains sight, it dies."

— Mary Roberts Rinehart

"These violent delights have violent ends
And in their triumph die, like fire and powder
Which, as they kiss, consume" ― William Shakespeare
Shakespeare perfectly captures the flavor of infatuation in this excerpt from his classical masterpiece, Romeo and Juliet. Words such as 'violent delights; 'fire and powder' and 'consume', speak to the intensity and volatility of this type of affection.
We've all had a taste of what 'violent delights' feel like, either personally, or vicariously through novels, movies, and songs that written on the subject. In our teenage years, we may have had crushes, happily throwing ourselves into the rapture of young love. As crazy as those experiences were, they had a certain charm.
Once we reach a particular stage in life, usually in our 20's-30's, we must transition toward a more mature kind of love if we wish to be in a healthy and committed partnership. It's a rite of passage that we need to experience in our quest for adulthood.
There are many people who don't make that transition, and as a result, they find it hard to tell if they are in love or merely infatuated with a person. We shouldn't blame them for it – in the beginning stages of any romance, you're totally smitten. Both love and infatuation appear to be relatively similar, and it's easy to get confused.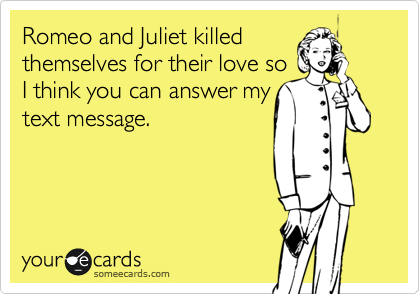 I was one of those people. Having grown up watching Disney fairytales and rom-coms, I was the perfect candidate for falling under the spell of romantic illusion. Like a decadent, sugary cookie, the prospect of love offered a sweet high, but once the effect wore off, I would come crashing down to reality. This type of love is addictive, which is why it was hard to break the cycle.
After some rough experiences, I had a day of reckoning when I saw an elderly couple in a park. The lady gingerly helped her husband sit down on a bench as he let go of his walker. She sat down beside him and opened a bag of chips and, after eating some herself, she proceeded to feed her companion. They held hands and looked out over the lake, not saying a word.
This scene left a lasting impression on me and made me question my idea of love. The love between this old couple was palpable, but it looked nothing like what is portrayed in popular culture. Their love was characterized by familiarity, understanding, comfort, and teamwork as opposed to pure physical attraction, desire, and unbridled passion.
While it's possible that the initial attraction between them might have sparked an infatuation, they didn't allow their feelings to burn out. Instead, they stoked the embers into a long-lasting bond.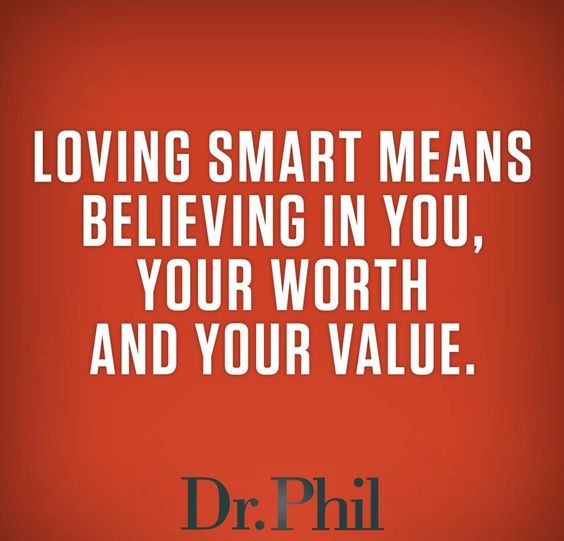 The next time you meet someone who captures your interest, go ahead and enjoy the first blush of romance, but watch out for getting completely swept away by its seductive allure. Get curious about your sweetheart – see them as they are, with all their flaws, instead of putting them on a pedestal and idolizing them.
Once you've seized the reigns of reasoning, keep these five key differences in mind to figure out whether you're in love or you're simply infatuated:
1. Love is based on reality, infatuation isn't: Even though infatuation can feel like real love, it isn't. Relationship expert Susan Winter says, "infatuation lives in illusion. Love can survive reality." When we're infatuated with someone, we are in love with the idea of them and not the actual person. We project our romantic fantasies and expectations onto them and delude ourselves into believing they will live up to it. Love, on the other hand, is being in love with who the person really is, after getting to know them. You see their humanity and consider their positive and negative traits, their behavior on 'good and bad' days, and you love them anyway.
2. Love takes work, infatuation doesn't: It's easy to become infatuated with someone. When you see a person you're attracted to, you instantly latch onto them, part of you feels like you 'own' them, and they become a dominant part of your world. The attachment gets stronger every time you think about the person, and all of this can take place without any effort or interaction with them.
Love, on the other hand, moves beyond the realm of our imagination and into the real world. When two people are in love, they're willing to roll up their sleeves to cultivate and nurture their relationship. The bond deepens as both parties experience life's ups and downs and they work through the inevitable lulls and rough patches.
3. Love is long-term, infatuation is short-lived: When we're in love with someone, we're in it for the long-haul. You know that you're in love when you feel committed to someone in your heart, and you decide that you want to be devoted to them for many years to come. Infatuation may start out with similar sentiments, but it doesn't usually last very long. There will be a point when your interest wanes, usually out of boredom, distraction, or when you spot a flaw.
Poet Edna St. Vincent Millay highlights this truth in her poignant quote: "I know I am but summer to your heart, and not the full four seasons of the year."
4. Love is liberating and slow-moving, infatuation is demanding and impatient: Falling in love is a slow and liberating process. It's steady and comforting because we take our time to open up and build intimacy with another. We don't feel any pressure to 'possess' the person, and there's no urgency behind our desires. Like a boat that glides across a lake, we enjoy the relaxing pace and the beautiful scenery along the way.
Infatuation consumes our full attention and throws us off balance. We might become obsessive, jealous, and do crazy things to get the other person's attention. You could feel like you're losing yourself because you constantly daydream about your love interest. Consequently, other areas in your life will stagnate.
5. Love involves acceptance, infatuation seeks perfection: When you're infatuated with someone you measure their worth based on how well they live up to your expectations about how they should act and the direction that the relationship should take. Infatuation can only thrive when we exalt our partner – any hint of their blemishes can destroy the fantasy which we've concocted in our imagination.
When we're in love, we understand that no one is perfect. That's why we don't try to control them or make them fit our concept of the perfect partner. We adopt the mindset of compassion when seeking to understand our partner's story. Because our love is unconditional, we provide them with a safe space to grow and be vulnerable.
6. Love comes from the soul, infatuation comes from the ego: Unconditional love is a product of the soul. It is profound, genuine, and life-changing. Being in love leads to the expansion of your soul. It will intuitively feel right to you in every way. You connect with the deeper aspect of an individual such as their hopes, aspirations, and values, and you share a common vision for the future. Infatuation, on the other hand, is purely superficial and based on ego desires – you may like them because they're 'cute', 'hot', 'have a nice car', 'have an Ivy league education' etc. If your attraction to a person is based on shallow traits you can be sure that you're infatuated with them.
A healthy kind of love is like a strong and robust tower that provides us with security and shelter. Within this 'tower of love,' we can enjoy the warm fires of passion, while finding comfort in having a place that we can call home – a place that will nourish us for years to come.
All my best on your journey,
Seline

Reflection Question: How can you tell whether you're infatuated or you're in love with someone? What signs do you look for?
Did you like this post? Sign up below, and I'll send you more awesome posts like this every week.

Get My Weekly Insights Via E-Mail And Receive A Free Copy Of My New E-Book!
'The Fast Track Guide to Turning Your Dreams into Reality'