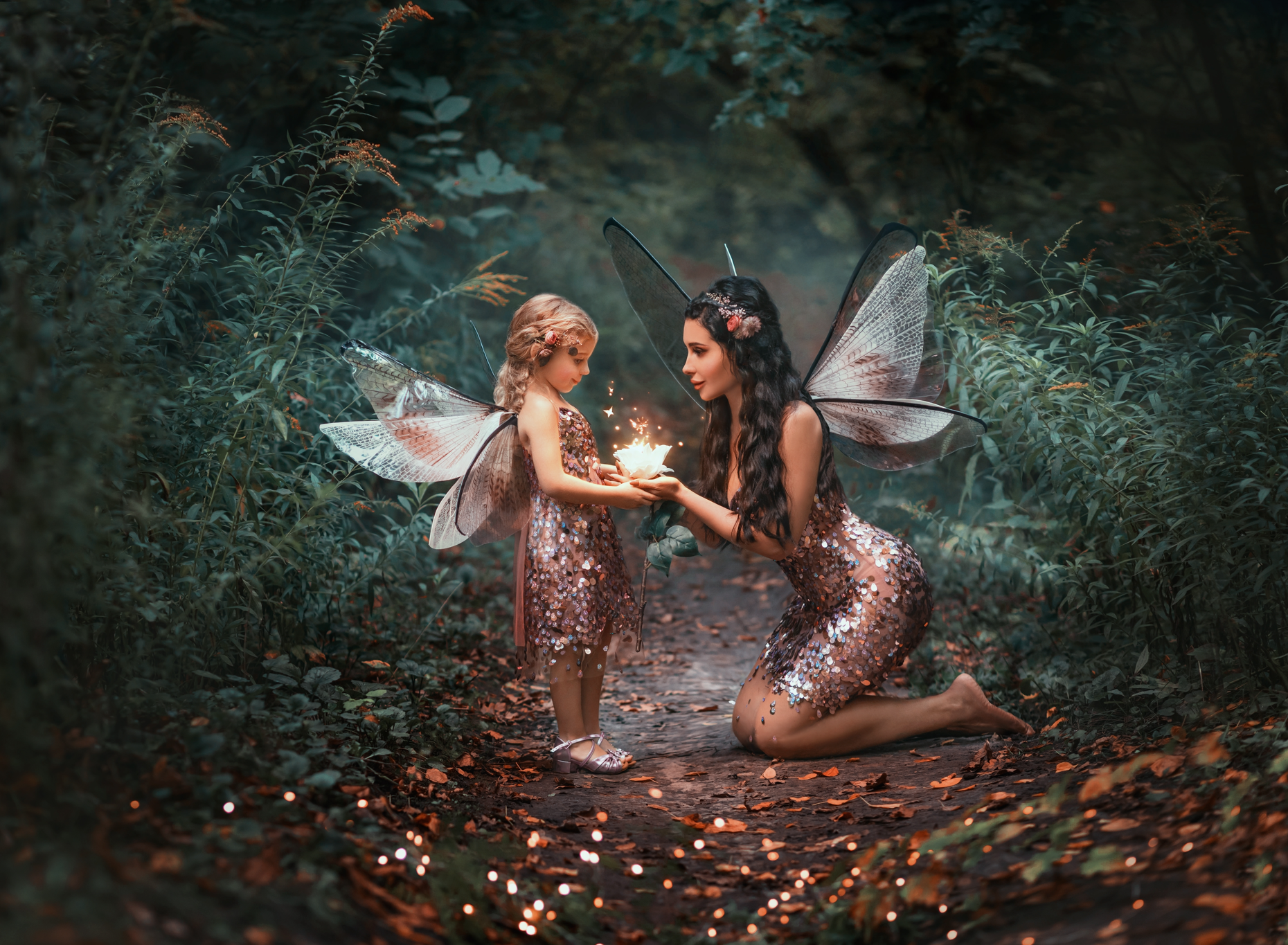 Myths and legends are stories humans have used for centuries to demonstrate human values and virtues. There is a treasure trove of ancient tales that can teach us relevant life lessons that we can still apply in our lives today. These life lessons from six beloved myths and legends will make us braver, kinder and wiser. (Estimated reading time: 10 minutes)
---
"If the legends fall silent, who will teach the children of our ways?"

— Chief Dan George
---
My first visit to the Nordic countries opened my eyes to a new world. During my voyages through Norway, Sweden, and Iceland, I saw stunning landscapes, like out of a fairytale and was introduced to new cultures.
I knew very little about the lands of the Northern Lights, reindeer, majestic fjords, and Vikings. Except for the odd mention in cartoons or video games, the existence of Norse people was shrouded in mystery until my visit to the Nordics.
The Norse were maritime people who lived from the 8th to the 11 centuries. Pop culture portrays them as Vikings — ruthless rogues who raided, pirated, and invaded their way across Europe. Yet, the Norse were much more than fearsome, blood-thirsty warriors. They were farmers, craftspeople, merchants, and storytellers.
Stories were a vital part of Norse society. They told epic tales called sagas that celebrated their victories, battles, and perilous journeys. These themes can be traced to their mythology and religion. Norse Mythology contains old stories about several gods, giants, and monsters, each with their own tale of struggle and strife.
My curiosity about Norse mythology was piqued after listening to snippets of the tales from my tour guides. I picked up a book summarizing the Norse legends and immersed myself in the adventures of Odin and his brothers, a gigantic tree called Yggdrasil, and the final battle of Ragnarok. I wondered what other myths and legends I had yet to explore.
There is a treasure trove of ancient stories that can teach us relevant life lessons that we can still apply in our lives today. Their universal themes transcend time and offer a welcome escape from the mundane and predictable.
What are myths and legends?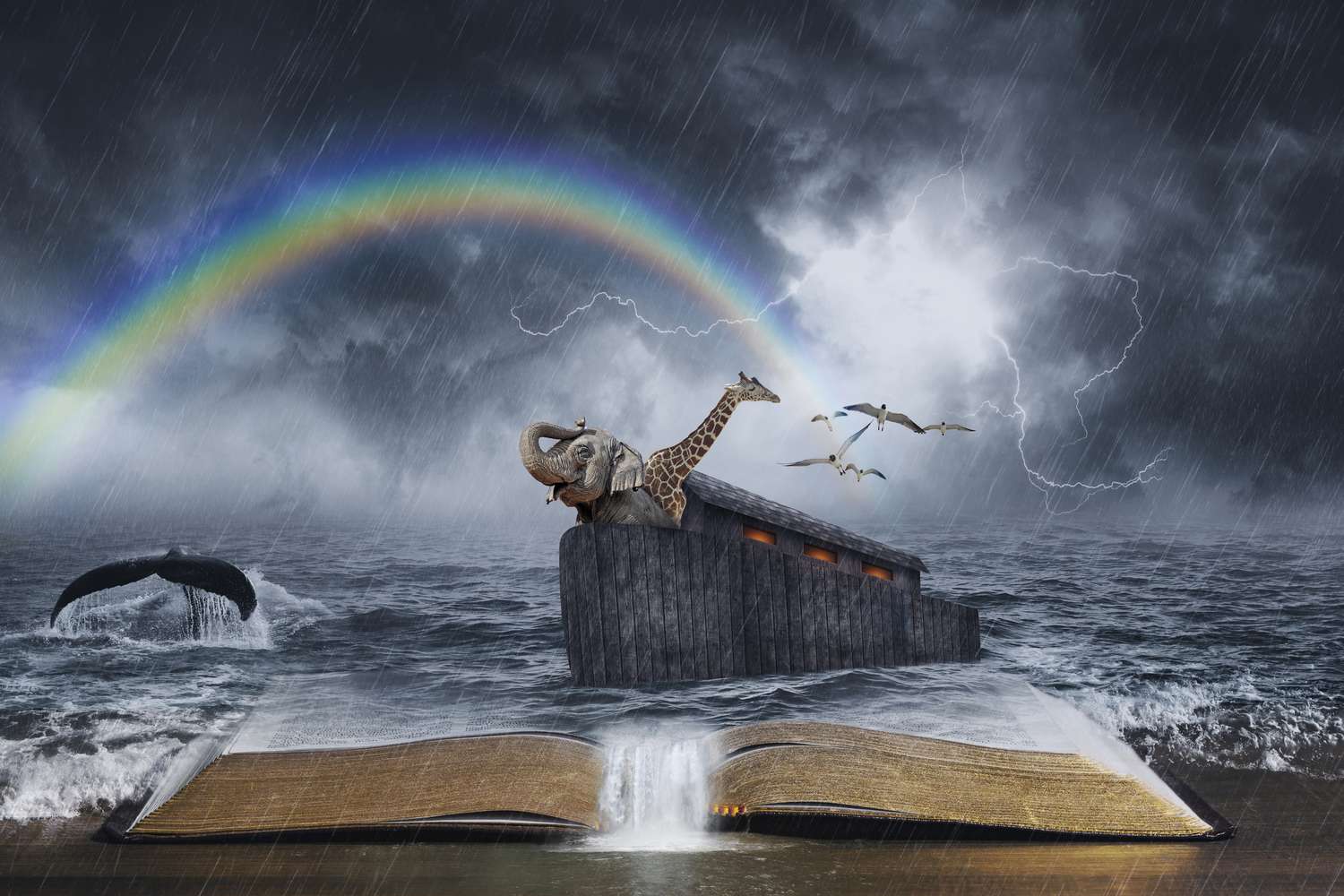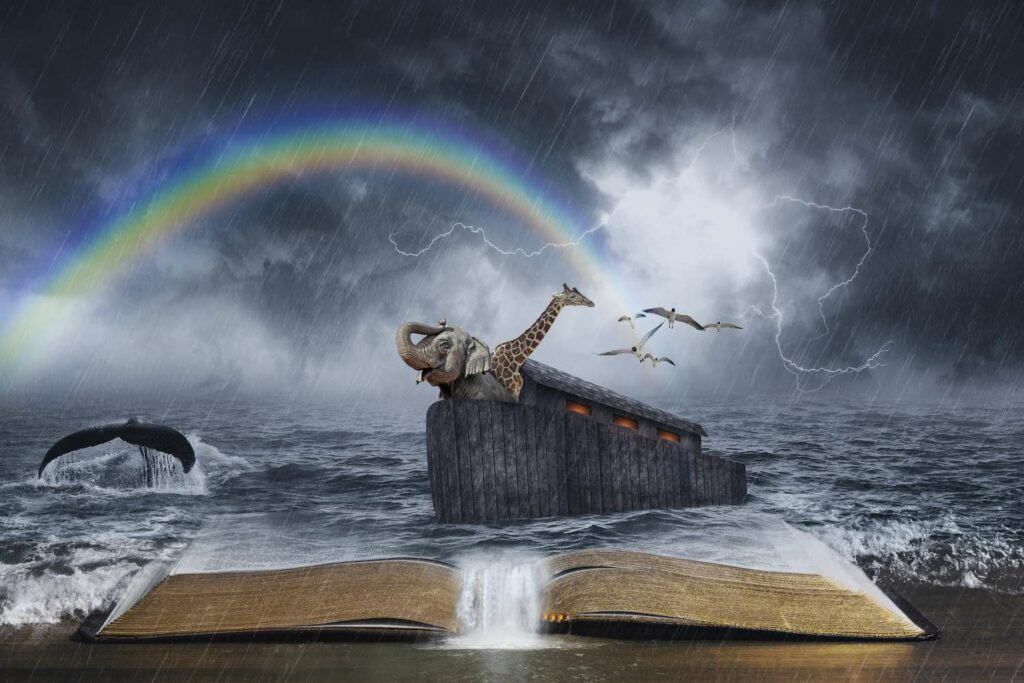 Myths and legends are often conflated with fairytales. Consequently, when we think of these stories, our adult minds may see them as entertaining but also childish, archaic, and illogical. They may bring up visions of wrinkled grandmothers sitting with children, passing down sage advice.
Myths and legends are a narrative medium humans have used for centuries to demonstrate human values and qualities that make us braver, more robust, and wiser. Both myths and legends usually feature heroes, warriors, and mythical creatures.
Some subtle differences between myths and legends can make it easier to understand their narrative formats.
What is a myth?
Myths are stories from folklore, derived from cultural traditions and are often associated with religious and spiritual beliefs. Some have factual origins, while others are fictional. They have deep, symbolic meanings and are embedded with lessons that can help the reader.
Examples of myths: Hercules and the Lion (Greece), Thor's Hammer (Scandinavia), Isis and Osiris (Ancient Egypt), and Valmiki's Curse (India).
What is a legend?
Legends are "larger-than-life" stories that may be based on actual events but have layers of fictional elements that have meaning and significance to the culture from which they come. Despite being unproven and undocumented, legends are considered sacred, passed down from one culture to the next, and retold as if they were real events.
Examples of legends: El Dorado, The City of Gold (Spain and South America), Robin Hood and his Merry Men (England), and Ching Shih the Pirate Queen (China).
Myths and legends share a commonality in that they have been passed down from generation to generation in oral form. However, they differ in that myths are stories told to give meaning to the world, and legends are based on history but have become exaggerated with time.
Why do myths and legends matter today?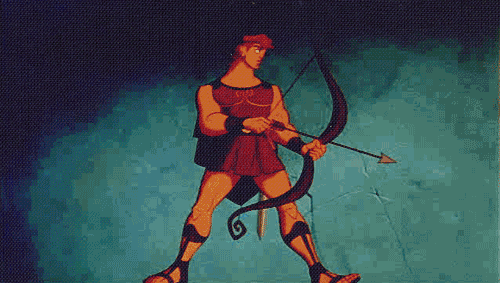 Myths, folklore, and legends have become less popular in the age of digital media, the internet, and television. They're no longer seen as relevant because the stories and values seem dated to modern sensibilities.
We have become more logical and science-oriented as a society. Myths and legends designed to give meaning and understanding to the world no longer have the same appeal. Yet, despite these shifts in time, there are several reasons to preserve myths and legends:
1. Cultural identity and preservation: The myths and legends of a country can provide insight into its history and culture. They are part of its heritage and offer a lens through which we can understand its values and cultural elements.
2. We can desire insights into the universal human experience: Even though these stories take place in a world that looks markedly different from ours, they contain universal themes that we still encounter today. Whether they are brave heroes or our ancestors, we can connect with their trials and tribulations despite the passage of time.
Emotional upheavals like heartbreak or the fear of failure remind us of the collective human experience. At our core, we are still the same as our ancestors.
3. We understand ourselves more deeply: Myths and legends remind us of our deeper soul essence. They can cut through the inner chatter of a noisy mind and activate an ancient and primal part of us.
Storytelling speaks straight to the heart and cultivates curiosity, making us question any limited thinking patterns, beliefs, and behavior preventing us from reaching our potential.
4. They provide a welcome escape and enrich our imaginations: In our logical, algorithmic, data-driven world, myths and legends allow us to escape into a mystical space that inspires awe and wonder. These tales offer an escape from the everyday grind and revitalize our imaginations and creativity.
5. They strengthen community: Storytelling creates a sense of belonging and unifies us. It offers a communal identification that maintains healthy social structures, dating back to the Stone Age when people gathered around bonfires telling stories of their hunts and belief in gods and ghosts.
Key life lessons from myths and legends around the world
Back in the day, people struggled to explain life's unknowns. This is why they believed in the power of stories. Through word of mouth, they transmitted lessons, values, and a blueprint for living life more consciously to help make the world a better place.
Here are some key lessons from some of the most beloved myths and legends around the world that can enrich us:
1. King Arthur and his Knights of the Round Table (British legend)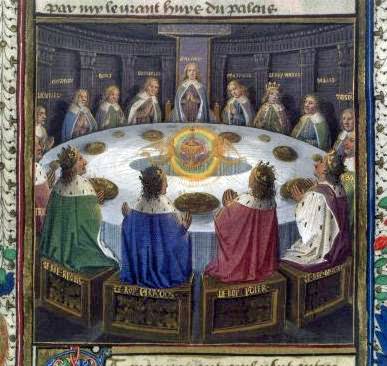 Life lesson: Good leaders lead by example and inspire others through their integrity and actions.
King Arthur and the Knights of the Round Table is a development of Welsh legend and English folklore built on the pre-existing Welsh tales of Arthur, a leader of the post-Roman Britons. While no concrete evidence proves his existence, the folklore centered on his life abounds. Arthur built the kingdom of Camelot, which served as the backdrop to his stories, including his encounter with the powerful sorcerer Merlin, his relationship with his friend Lancelot, and his love for Queen Guinevere.
King Arthur's tales demonstrate the importance of doing the morally right thing, even if it brings temporary defeat. It also speaks to the virtue of defending the weak and powerless, and staying faithful and loyal to one's kin.
The Round Table symbolizes an approach to leadership that is the opposite of the authoritarianism of the typical feudal system of those times. Knights who sat at the table had equal standing to King Arthur and could openly voice their concerns.
2. Isis and Osiris (Ancient Egyptian myth)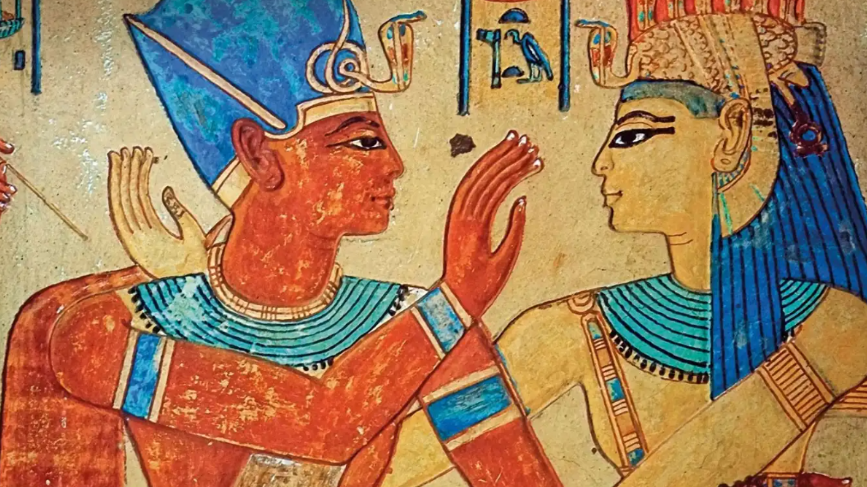 Life lesson: Have faith and keep moving, no matter how hopeless the situation seems.
Isis and Osiris were prominent gods in ancient Egyptian mythology. According to the legend, Osiris was the god of death and of crops and plentiful growth. His wife and sister, Isis, was a mother goddess known for her magical powers.
Osiris's brother, Seth, the god of violence, tricked Osiris into climbing inside a wooden box, slammed the lid shut, and threw the box into the Nile. Isis mourned her husband's death deeply but traveled the world looking for him.
After many setbacks, she finally found his coffin stuck in the roots of a big tree. Using her magical powers, she revived him, and from then on, he became the ruler of the dead and granted people life after death in the underworld.
3. Robin Hood (English legend)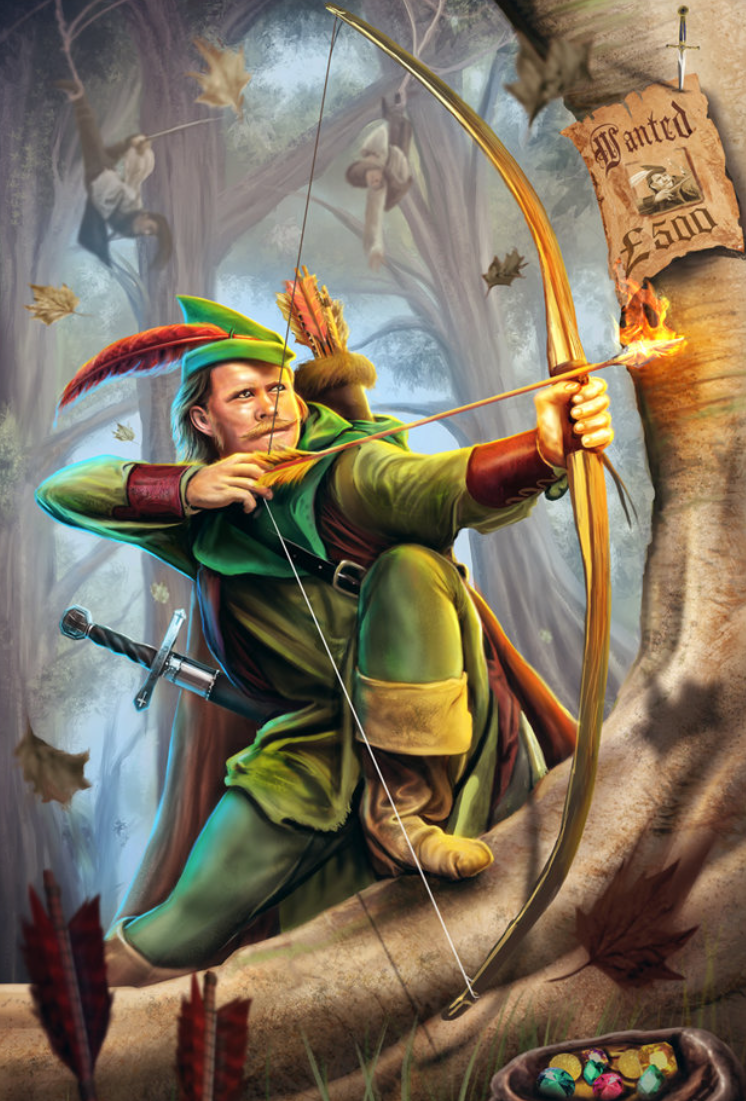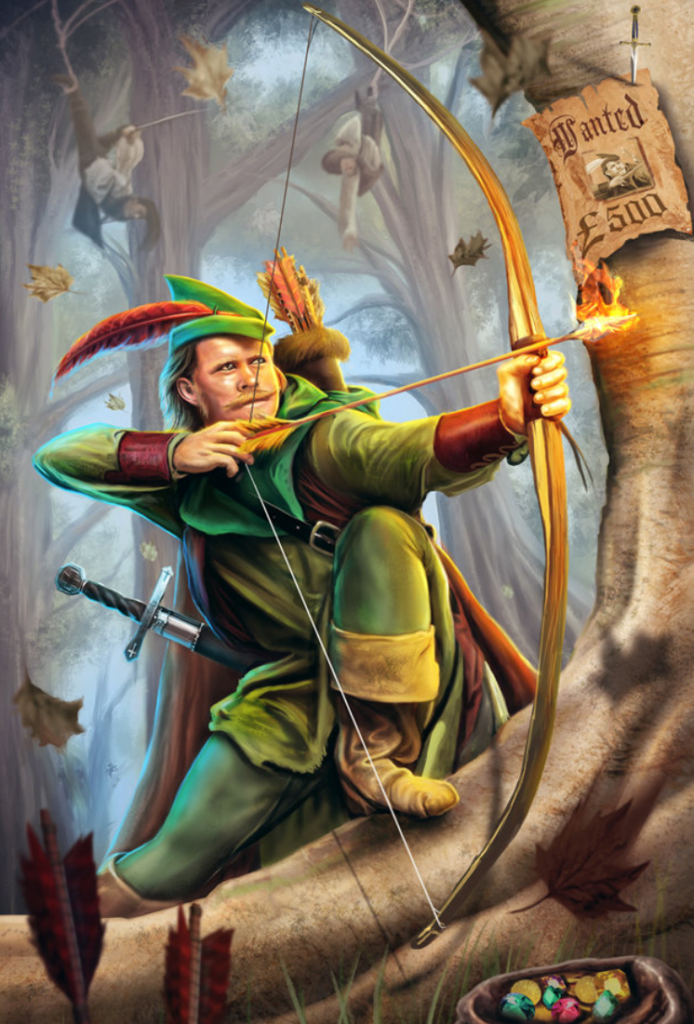 Life lesson: Stand up for what's right, and fight for fairness and justice.
Robin Hood was a heroic outlaw and a skilled archer and swordsman from English folklore. He is traditionally depicted wearing green clothes to camouflage into the Forest of Sherwood. According to the legend, Robin Hood was wrongfully deposed from his lands and made an outlaw by the evil King John and the Sheriff of Nottingham.
Robin Hood and his band of Merry Men were known for "robbing from the rich and giving to the poor". While theft and lying are considered wrong, Robin Hood's intentions were altruistic, and he did it for a good cause. He took the property that the rich had taken from the poor through unfair taxation in the name of the greater good and returned it to them. He didn't steal from the rich for his own benefit.
4. Ching Shih, the Pirate Queen (Chinese legend)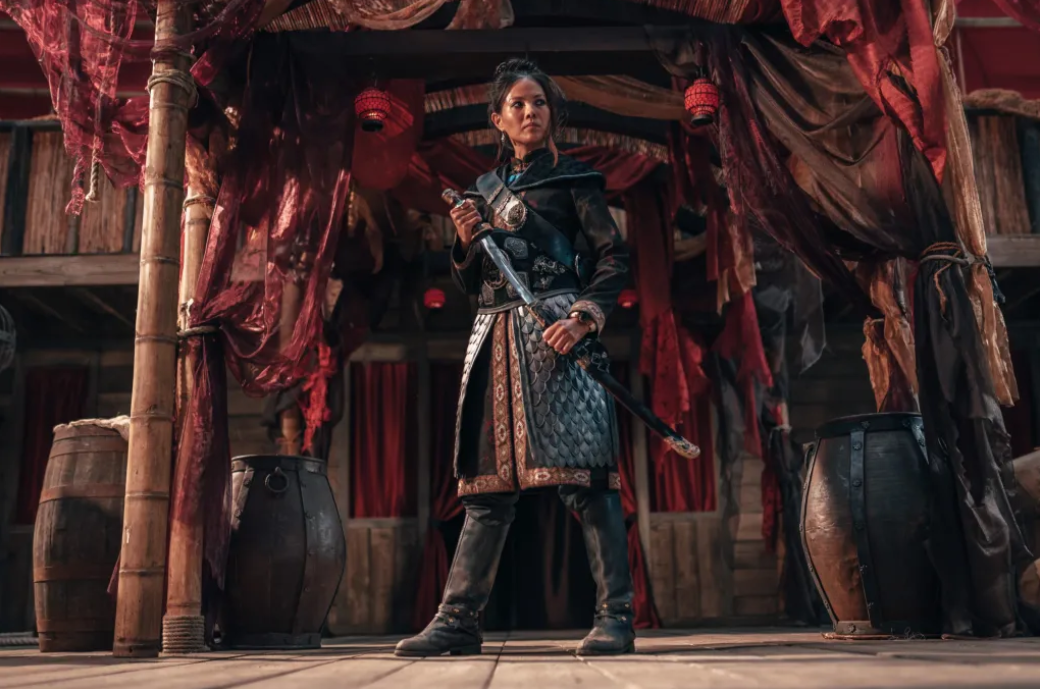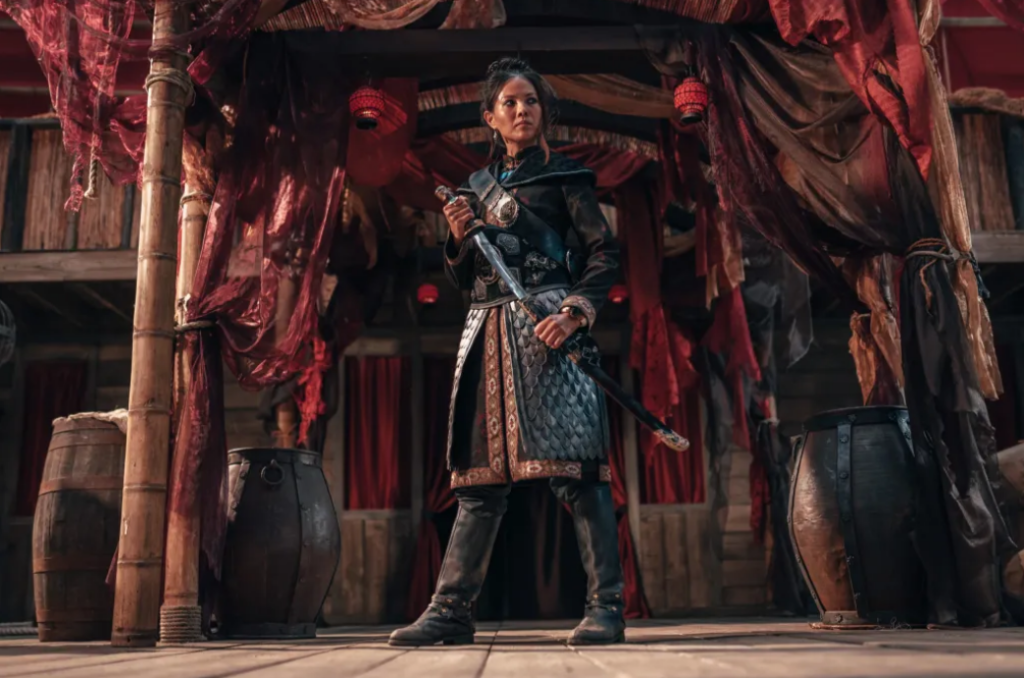 Life lesson: Don't let your past dictate your future or limit your potential.
Ching Shih was a 19th-century pirate admiral and the most successful pirate in history. Beautiful and intelligent, her fleet consisted of 400 ships, and she commanded 80,000 pirates. For comparison, Blackbeard, arguably one of the most famous pirates, commanded four ships and 300 pirates.
Ching Shih came from humble beginnings. A former prostitute from a floating brothel in Canton, China, she eventually wed Cheng I, a notorious pirate who operated in the South China Sea during the Qing dynasty. She agreed to marry if he allowed her to command half his pirate fleet.
After Ching I's sudden death, she married his adopted son and took control of his entire fleet. The legacy she left behind far exceeded that of her husband. In addition to her brilliant negotiating and strategic skills, she managed to walk away from piracy unpunished and live out her last days in peace.
5. The Urisks (Scottish myth)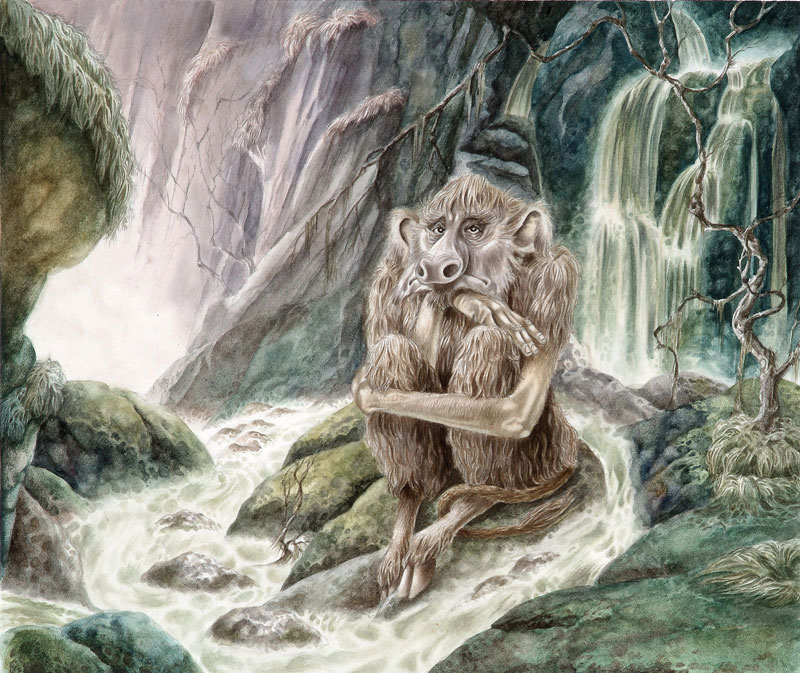 Life lesson: Never judge a book by its cover. Your initial impression of others can be misleading, especially if it's based primarily on their appearance.
Urisks were faeries from Scottish folklore with the upper half of a man and the lower half of a goat. Humans did not like these creatures because they found their appearance repulsive and frightening.
Described as wrinkled and skinny, with duck feathers on their necks and backs, they frightened anyone they encountered even though they were eager to make friends and offer good energy in exchange for company. If you opened up to these lonely creatures, they were willing to help in any way they could, but if you were rude and displayed bad manners, they could pull pranks on you.
6. Valmiki's Curse (Hindu myth)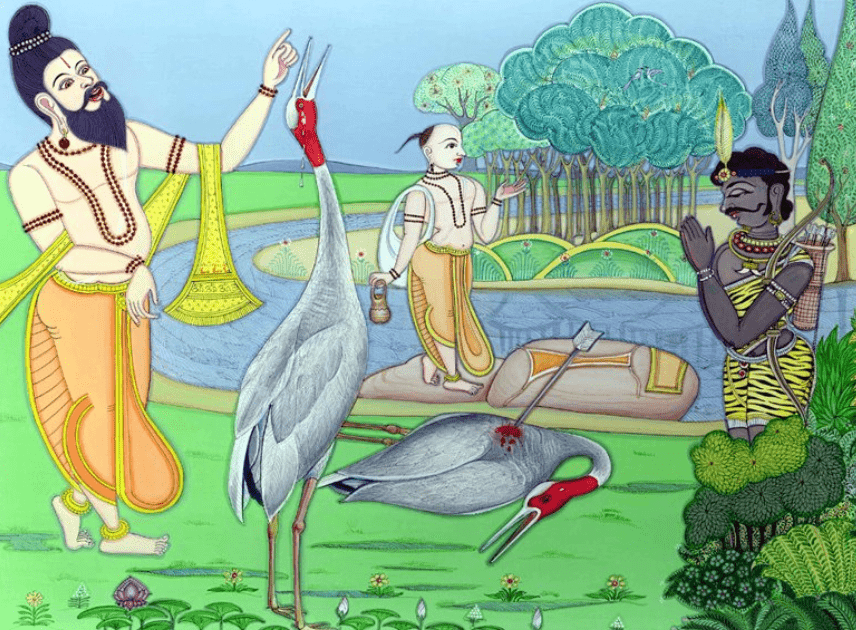 Life lesson: When self-aware and guided by your conscience, you'll be led to your destiny.
Valmiki was a great saint and Sanskrit poet regarded as the traditional author of Ramayana, one of the two important epics of Hinduism. According to legend, Valmiki Maharshi got his first insight after an incident in a beautiful garden where he saw two birds.
While admiring these beautiful creatures, a hunter entered the garden and shot one of the birds, which died instantly. Startled by this horrific sight, he cried out a curse, which came out in Sloka, a form of poetry that had never been heard before.
Valmiki returned to his ashram feeling distressed from the incident and regretted his curse on the huntsman. Lord Brahma appeared and reassured him that he would help him transform the bad Sloka into a positive one. Under the guidance of Lord Brahma, Valmiki was inspired to write the Ramayana. Looking back, he could see how the sequence of events, as disturbing as they were, led him to this auspicious moment.
We may not have a time machine to transport us to another age, but we do have stories, like myths and legends, that can help us understand the past. Each element – the plot, characters, theme, points of view, and setting – permeates our senses and makes us feel like we're really there. Treating yourself to these delightful experiences will allow you to experience the deeper dimensions of living.
All my best on your journey,
Seline

Questions for you: What are your favorite myths and legends from around the world? What did they teach you about life, and did that make you a better person?
Did you like this post? Sign up below, and I'll send you more awesome posts like this every week.
Get My Weekly Insights Via E-Mail And Receive A Free Copy Of My New E-Book!
'The Fast Track Guide to Turning Your Dreams into Reality'