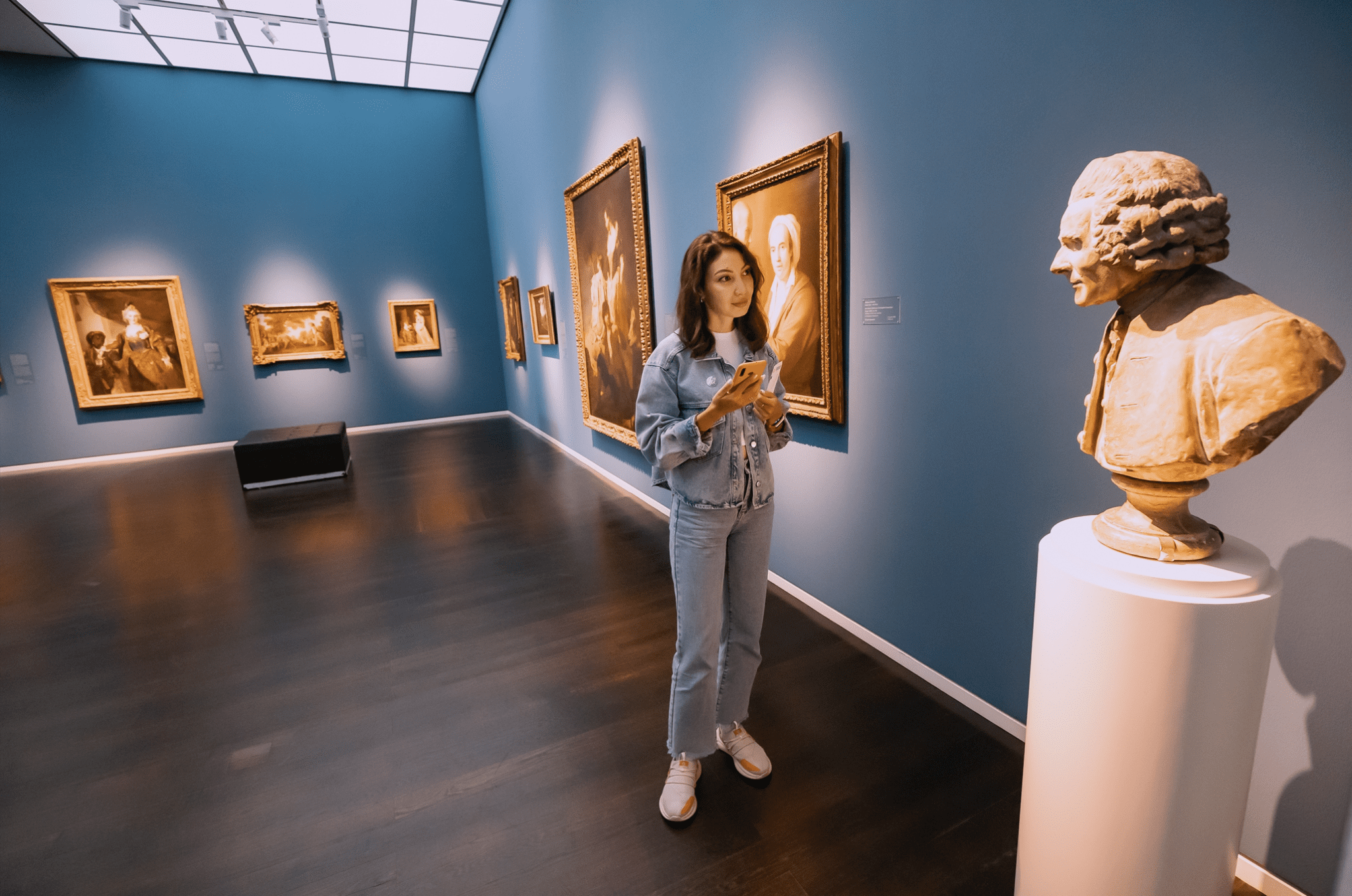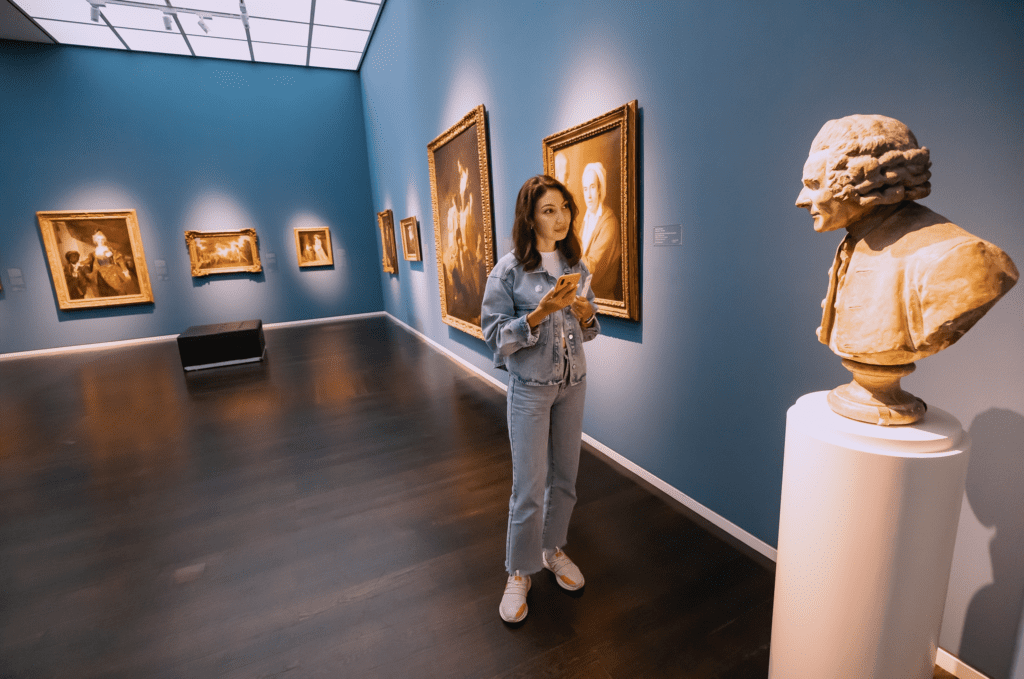 Throughout history, we've had artistic revolutionaries who weren't afraid to express the unspoken. From master polymaths like Leonardo da Vinci to literary giants like Jane Austen, these artists pushed the boundaries of traditional art, experimenting with new techniques, styles, and subjects. Even if you aren't an artist in the traditional sense, you are an artist at heart. As the artist of your life, you can benefit from the wisdom of these eight pioneering artists from history. (Estimated reading time: 13 minutes)
---
"A true artist is not one who is inspired but one who inspires others."

— Salvador Dali
---
Each of us gravitates toward certain types of art. Being a history buff, I've always had a soft spot for historical paintings that provide portals into different eras.
The paintings tell a narrative story, whether from Greek or Roman mythology, Bible stories, or scenes of actual events (like battles or ceremonies) in a poignant and powerful way.
One of my favorite paintings is "The Coronation of Napoleon" by Jacques-Louis David, a 19th-century French painter who followed the neoclassical style. Napoleon commissioned David to shine a spotlight on the royal spectacle.
The painting depicts Napoleon's coronation at Notre Dame de Paris. Its imposing dimensions of almost 33 feet wide and 20 feet tall baffles the mind. Every time I see it, I marvel at its mastery and the vivid hues that make us feel like we're actually there, witnessing this iconic moment.
The artist's attention to every minute detail, from the ripples in the fabric worn by Empress Josephine to the facial expressions of the court and religious officials, is extraordinary.
While David may have had a natural talent for art, his mindset and love for his craft made him different from others. It inspires me to infuse passion into my work.
You might feel similarly when thinking of artists from history who you love. But did you ever ask yourself why their art speaks to you? Besides the aesthetic appeal of their work, could it be something about the energy and personality that went into the creation that draws you in?
From masterpieces like Leonardo da Vinci's "Mona Lisa" to literary gems like Jane Austen's "Pride and Prejudice," these artists pushed the boundaries of traditional art, experimenting with new techniques, styles, and subject matter. Their creative impact left an indelible mark on society and continues to inspire future generations.
Even if you aren't an artist in the traditional sense, you are an artist at heart. As the artist of your life, you can benefit from the wisdom of these artists from history. They can offer insight into what you can do to make a masterpiece of your own life.
Why art matters: The role artists play in shaping society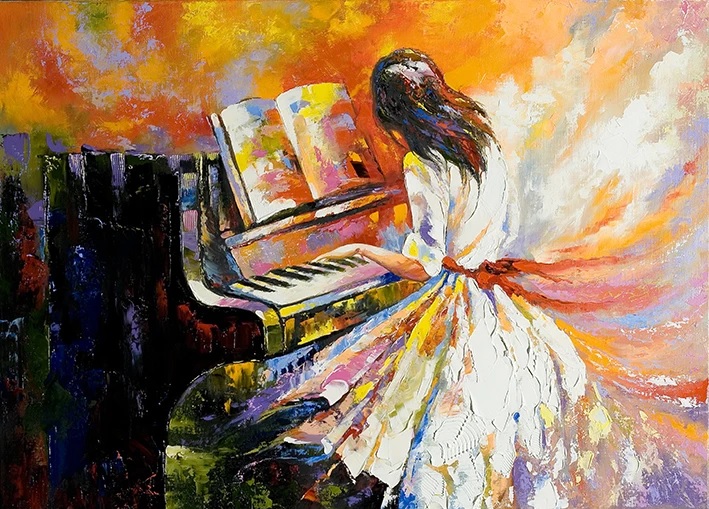 Playwright Ben Elton once said that artists don't create society but reflect it. Using creative outlets like literature, painting, sculpture, film, dance, music, and other art forms, they capture the truths and nuances of the human experience.
Since art speaks directly to the heart of its consumers, artists can have a major influence on their patrons. Bidders at an art auction are willing to spend millions on a piece they connect with, and music fans will do whatever it takes to see their beloved artists, including waiting in lines for hours.
The allure of artists from history is potent because of their ability to capture the lies and truth of being. Whether they shed light on emotions, history, human behavior, relationships, or politics, they show things for what they are, compel us to challenge our mindsets or ideologies, and inspire social change. We can interpret what they share with us and make it align with or disrupt our existing views.
Besides bringing awareness to deeper issues, artists deliver beauty, joy, and inspiration to the masses by offering thoughtful critique. Their art forms provide a welcome escape from the challenges we face in everyday life. Stand-up comedians, animators, musicians, and dancers remind us of the brighter side of life and that there is love and happiness to be found.
Artists are also the custodians of culture, history, values, and heritage. Their work is a collective memory of human history and showcases the life and values of the past better than historical fact-based records. For instance, period motion pictures like "Schindler's List" and "Braveheart" bring historic moments to life.
Even the cave art at Lascaux, France, estimated to be up to 20,000 years old, speaks volumes about the ancient people who made them. For instance, we can infer the significance of large regional animals to the people based on their prominence in the cave art.
Artists from history are also ambassadors of the nations and countries they come from. They help people to understand their culture through stories, songs, dance, crafts, food, and other mediums. We tend to appreciate cultures better through artistic representations.
Architectural wonders like the pyramids of Giza, the tribal dances of Africa, or the exquisite culinary experiences in Italy connect us to the heart of their people.
Eight pioneering artists from history and what they can teach us
Throughout history, we've had artistic revolutionaries who weren't afraid to express the unspoken and shed light on matters of significance. Their courage to challenge societal norms and the status quo through their art can galvanize your ambitious streak.
While there have been thousands of artists from history from whom we can learn wisdom, these eight are the most recognized in popular culture. Immerse yourself in the revolutionary spirit of these artists and witness their transformative influence on your evolution.
1. Michelangelo (1475-1564)
Michelangelo was a painter, sculptor, and architect from the Italian Renaissance. He is widely accepted as one of the greatest artists of all time because of his ability to conjure painted and carved figures that demonstrated emotional and physical realism, as well as psychological intensity.
From a technical standpoint, he has been commended for his ability to animate his figures with energy and for his thoughtful consideration of light, space, and shadow, which raised the bar for excellence in art. His most seminal pieces are the Pieta, his sculpture of David, and the impressive painting of the biblical narratives on the ceiling of the Sistine Chapel.
What we can learn: Raise your standards to further your progress
While Michelangelo was known for being volatile and hot-tempered, he was also known for many other great qualities. The most significant being his relentless drive to produce the best work. He was undeniably gifted, but he knew latent talent was not enough – he had to put in the work.
He was incredibly hardworking and would sometimes spend days working without taking his boots off, and when he would finally remove them, the skin of his feet came off with the shoes.
Michelangelo did not rely on his natural talent; he was willing to work harder than anyone else and constantly challenged himself. When the pope commissioned him to paint the ceiling of the Sistine Chapel, he chose a complex scheme with hundreds of intricate figures instead of a simpler design.
2. Leonardo da Vinci (1452 –1519)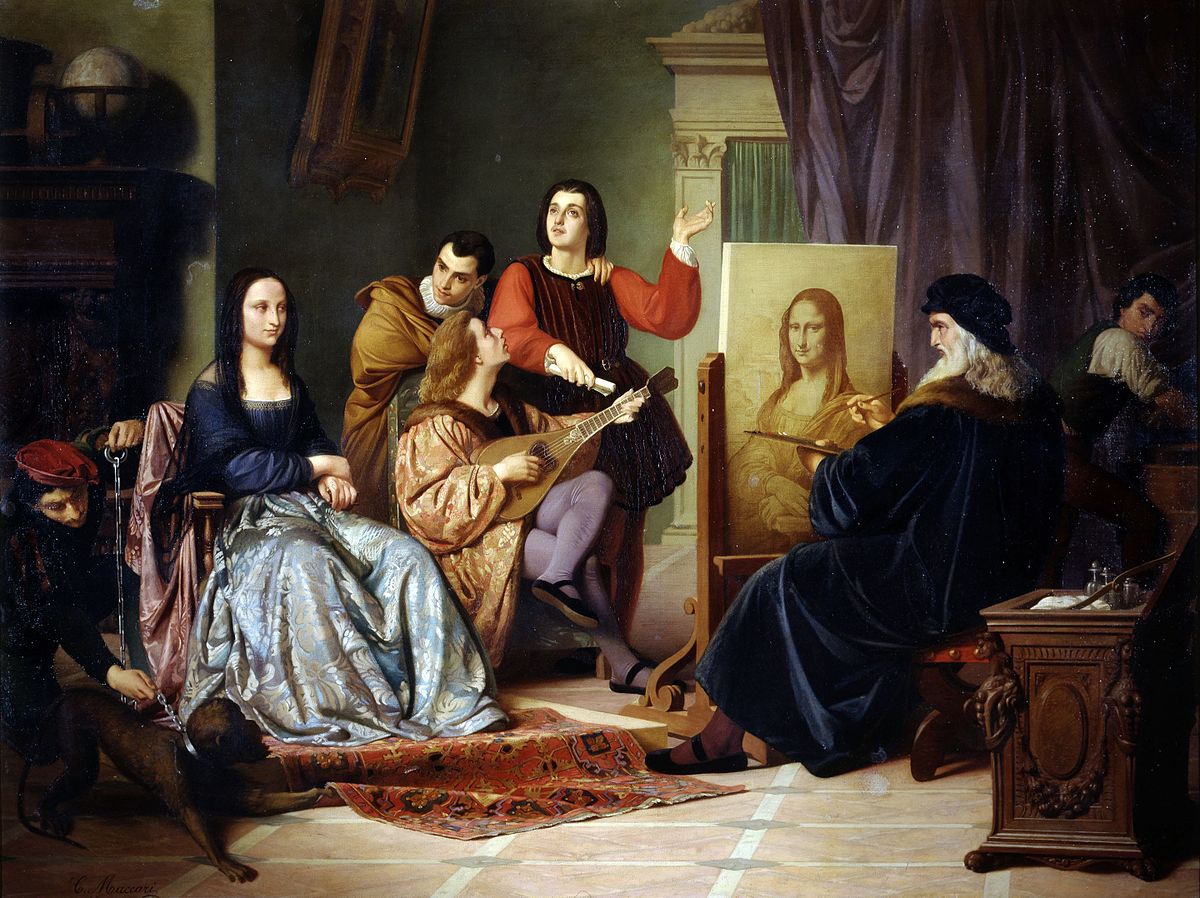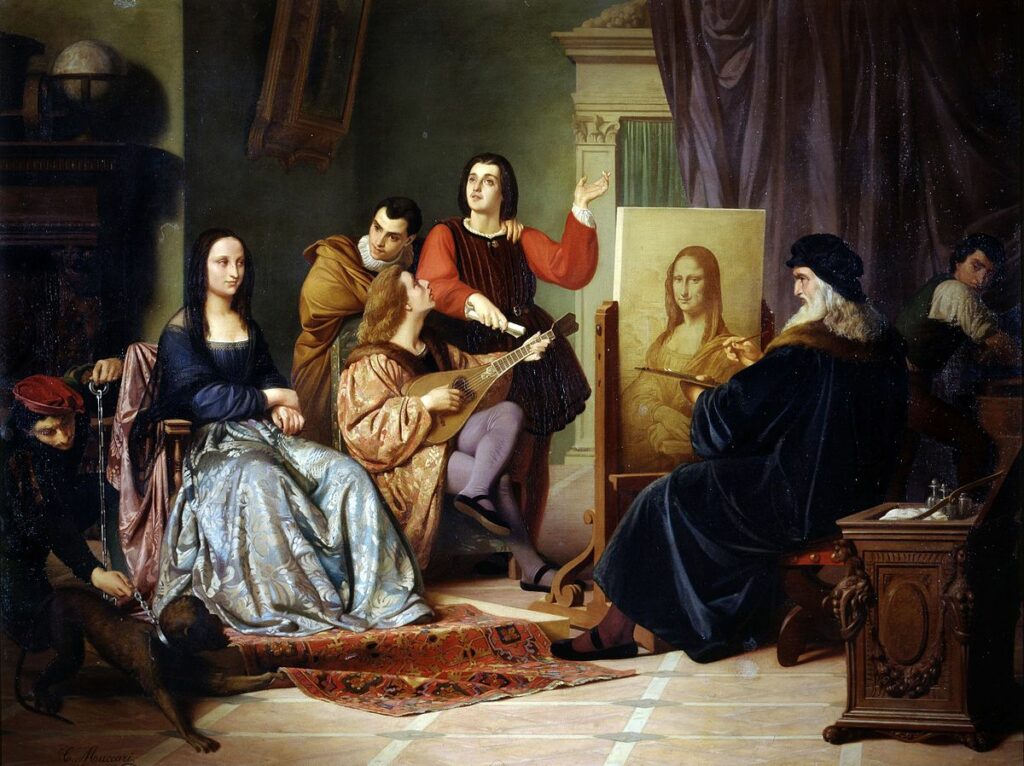 Leonardo da Vinci is regarded as one of the greatest artists in history. He lived in Renaissance Italy and is best known for his paintings "Mona Lisa" and "The Last Supper."
However, he wasn't just an excellent painter. He was also a poet, sculptor, composer, scientist, engineer, inventor, and mathematician. The term 'Renaissance Man' used to describe someone with multiple talents was coined with him in mind and is still used to describe multi-talented people.
Da Vinci kept journals with over 13,000 pages of his thoughts and observations. He drew pictures of helicopters, hand gliders, bridges, war machines, musical instruments, and even human anatomy. As an anatomy student, he would look at all parts of the human system, like tendons, muscles, and skeleton.
What we can learn: Adopt a beginners mindset
We can learn much from Leonardo da Vinci's extraordinary talent and life. Many books have been written about how to emulate his approach and mindset. But the foundation is his ability to observe from a place of openness and curiosity.
He had what Zen Buddhists call a "beginner's mind," an attitude of eagerness and lack of preconceptions when studying a subject, even if we're at an advanced level. Whether visiting moats to look at dragonflies or walking around town to look at people's facial expressions, he was attuned to the minute details that he carefully noted in his notebook. In this way, he could see the unseen and bring that to life in his work.
3. Jane Austen (1775-1817)
Jane Austen was an English writer and novelist best known for works like "Sense and Sensibility" and "Pride and Prejudice". The six novels she wrote in her 41 years of life have rarely been out of print since publication 200 years ago. They have received countless adaptations for television, film, and stage.
Austen's stories revolved around the domestic lives of the British upper class in the 19th Century, giving a female perspective on a male-dominated society from the standpoint of a romantic realist. Her observation of the customs and behaviors is enriched with satire, wit, comedy, and romance.
What we can learn: Learn to take challenges in your stride
In all of Austen's works, she portrays strong, passionate, and courageous characters who reflect her. Being one of very few women authors of her time, she dared to write and share her ideas with the world despite society's disapproval.
Austen's life was not an easy one and was marked by difficulties like losing her father at a young age, financial hardships, and suffering from a severe ailment. However, she could find humor in the small things and pepper that into her works in the form of amusing characters like Mr. Woodhouse and Mr. Collins, known for their ridiculousness or wit.
4. Salvador Dali (1904-1989)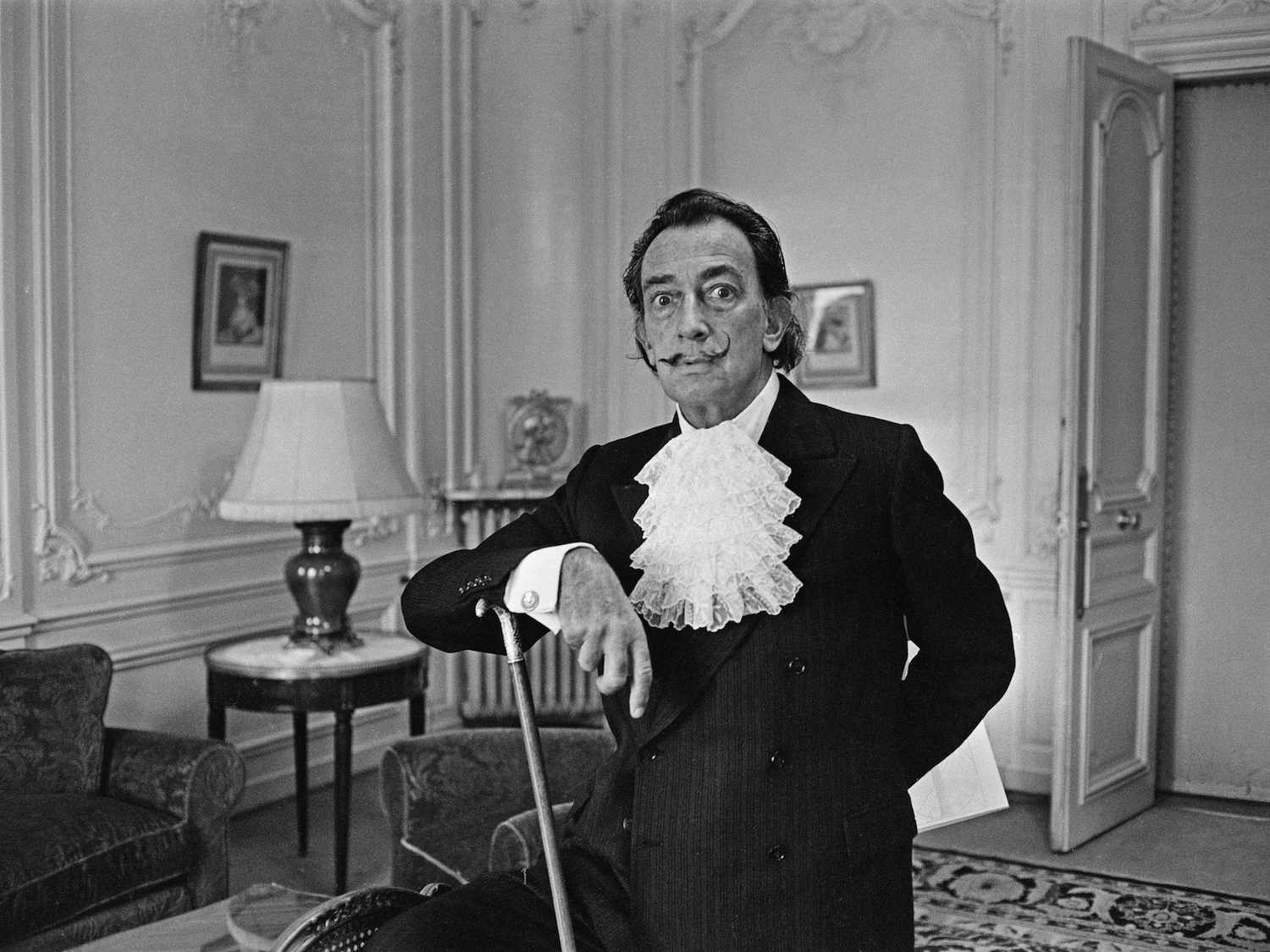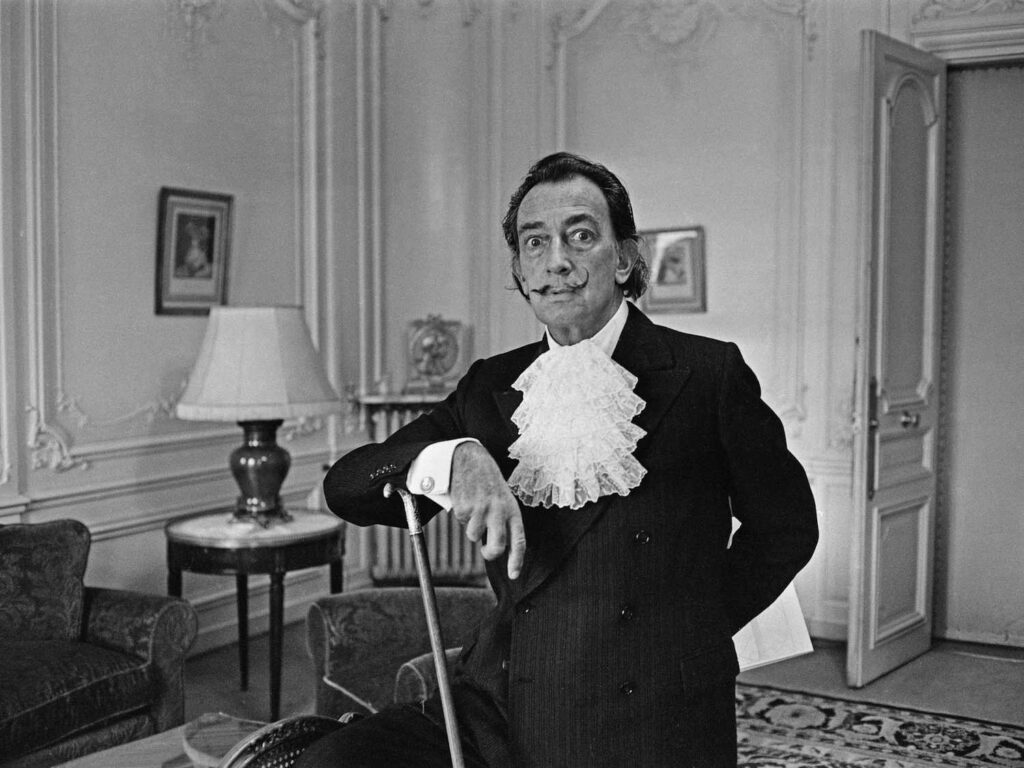 Salvador Dali was a prominent avant-garde Spanish surrealist painter, filmmaker, photographer, and sculptor. His most famous works include "The Persistence of Memory" and "Swans Reflecting Elephants."
Dali was known for his technical virtuosity and flamboyant personality, playing the role of a mischievous provocateur. His style is considered one of the most creative of the twentieth century because he developed a technique that tapped into the realm of the subconscious mind.
In the early stages of his career, he used organic morphology like his fellow Spaniard Pablo Picasso, but later evolved into a hyper-realistic style rife with religious symbolism. It was a nod to his fascination with Classical and Renaissance art.
What we can learn: Experiment and don't limit yourself
Salvador Dali is not only among the most prolific artists of the 20th century, but he's also one of the most versatile. His genius lies in his mastery of the Surrealist style and his flexibility and willingness to experiment with other types of art and media. He did not limit himself, but continually evolved his craft, moving from the Surreal to the Classic Periods.
As a restless experimenter, he appropriated elements from movements like pointillism, cubism, fauvism, purism, and impressionism with great finesse. He incorporated each artistic trend into his own work until he felt the need to move on to something else.
The diversity of his work goes beyond the different styles he incorporated into his art and the collaborations that allowed him to express himself in other mediums, such as fashion and film. He worked on projects with filmmaking icons like Walt Disney and Alfred Hitchcock, and designer Elsa Schiaparelli.
5. William Shakespeare (1564 -1616)
William Shakespeare was an English poet, playwright, and actor widely regarded as the world's most distinguished dramatist and one of the greatest writers in the English language.
A prolific writer during the English Renaissance or the Early Modern Period, his most famous works are "Macbeth", "Hamlet", "Julius Caesar", "A Midsummer Night's Dream", and "Romeo and Juliet". While his plays are his most enduring contribution, his poems are also beloved.
Shakespeare wrote about timeless themes like love and hate, life and death, youth versus age, fate and free will, and several others that are still relevant to this day. He had a keen sense of observation when it came to human emotions and conflicts and could communicate that with intellectual mastery, poetic power, and perceptiveness.
What we can learn: Be relatable
Shakespeare developed characters that most people can identify with, using language that moves and seizes our attention. He could weave in themes like honor, love, envy, betrayal, pride, fear, jealousy, grief, and lust.
Whether it's Othello's envy, Hamlet's despair, or King Lear's decline, we can see ourselves in each because we've all experienced those emotions. The humanness of these characters touches on universal themes like race, class, love, family, and politics.
We can look to Shakespeare's writings as a source of meaning and a resource to gain a new perspective on various aspects of life and ourselves. They echo histories, myths, and old tales from the past because Shakespeare could masterly interpret, adapt, and rework them into his own material.
6. Augusta Savage (1892 -1962)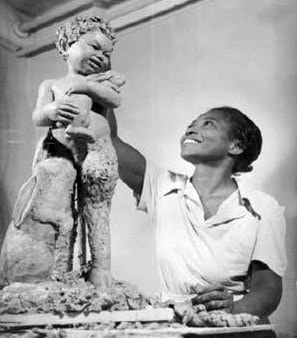 Augusta Savage was a sculptor, teacher, and an advocate for black artists through the 1920s and 30s. She was a prominent figure in the Harlem Renaissance, the period of African-American cultural proliferation. 
She became one of the country's most influential artists after overcoming a life of poverty, racism, and sexual discrimination. A highly acclaimed artist, she used her art to promote black culture in mainstream America and worked with other artists, writers, leaders, and musicians to further her efforts.
She became the first African-American member of the National Association of Women Painters and Sculptors (now the National Association of Women Artists) in 1934. In 1937, she became the first W.P.A. Federal Art Project director to establish the Harlem Community Art Center.
What we can learn: Use your art to make a difference
Augusta Savage created sculptures not just for their aesthetic appeal but to denounce racial inequality. Art was an expression of her advocacy and support for the African-American people.
This was demonstrated in a big way when she was commissioned to create art for the 1939 World's Fair in New York. As one of only 12 women artists and the only black woman, she saw a great opportunity to showcase a piece that would bring attention to significant issues such as equal rights and empowerment of the black community.
She knew that creating a masterpiece would further her cause, and the sculpture called "The Harp", a homage to the inspirational national Black anthem of the same title by James Weldon Johnson, achieved her objective.
7. Wolfgang Amadeus Mozart (1756 -1791)
Wolfgang Amadeus Mozart was an Austrian composer, considered one of the classical period's most popular and prolific. A child prodigy, he began learning to play the violin and clavichord at four and started writing his own compositions by the time he was five.
He left his steady job at the court in Salzburg to travel across Europe to play his music. He wrote several famous operas, including "The Magic Flute" (1791) and The Marriage of Figaro (1786).
Mozart also composed several sonatas and symphonies. "The Jupiter Symphony", his last, is considered his most famous. During his short life of only 35 years, he composed over 600 works in operatic, symphonic, chamber, and choral music.
What we can learn: Know when to quit and move on
As a creative, Mozart had an instinct about when to quit his current situation so that he could move into a better space creatively and emotionally, sometimes even financially. He wanted to be in an environment that encouraged his creative peaks. Until 1781, Mozart worked under the patronage of Archbishop Colloredo, who would not let him make a living from private shows where he could network with influential people.
After Colloredo refused to let Mozart perform at Countess Thun's prestigious estate, he took a leap of faith and risked leaving the court. This crucial step allowed him to flourish creatively, despite enduring struggle and financial challenges. A courageous act from one of the greatest musical artists from history.
8. Frida Kahlo (1907 – 1954)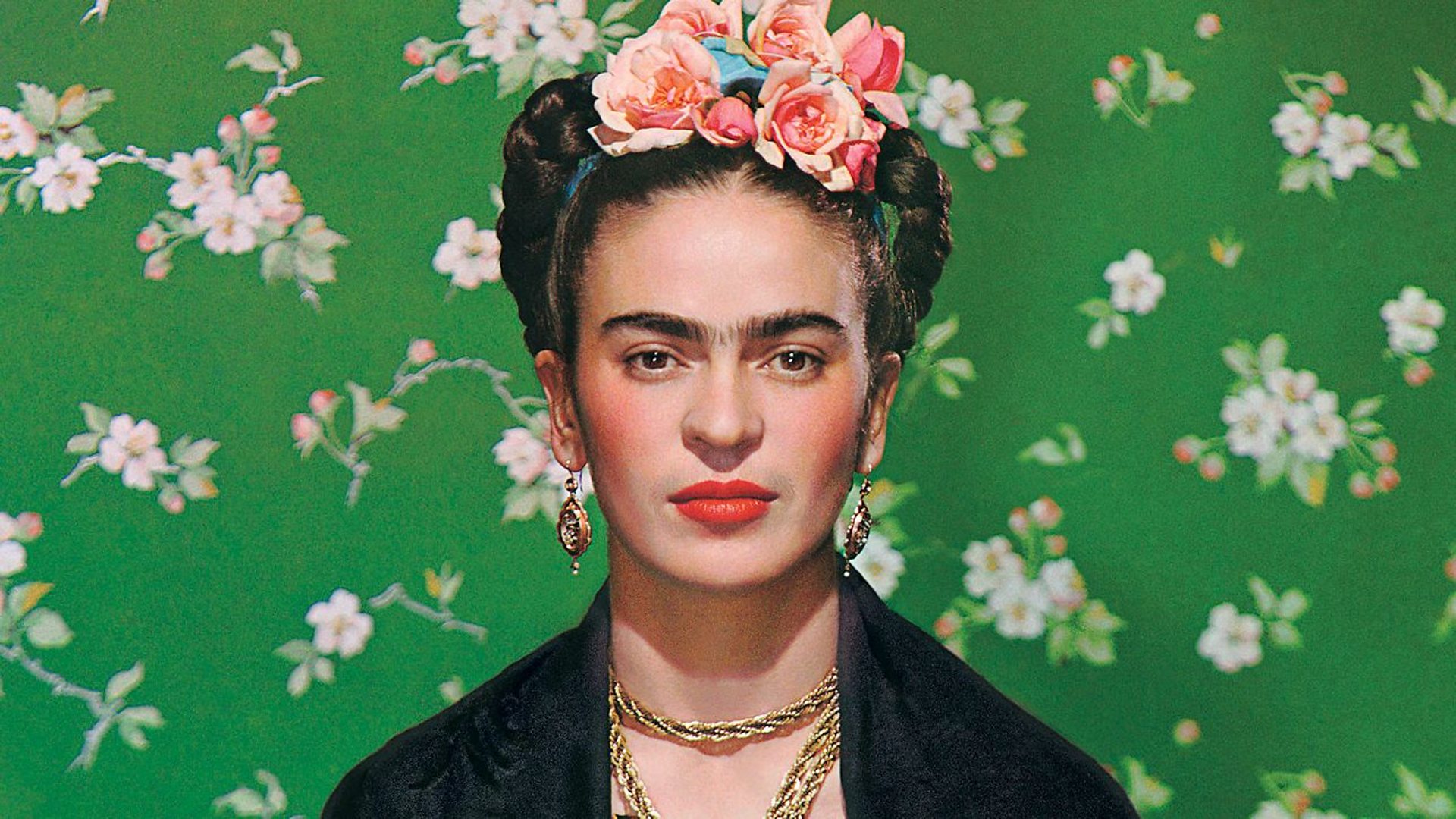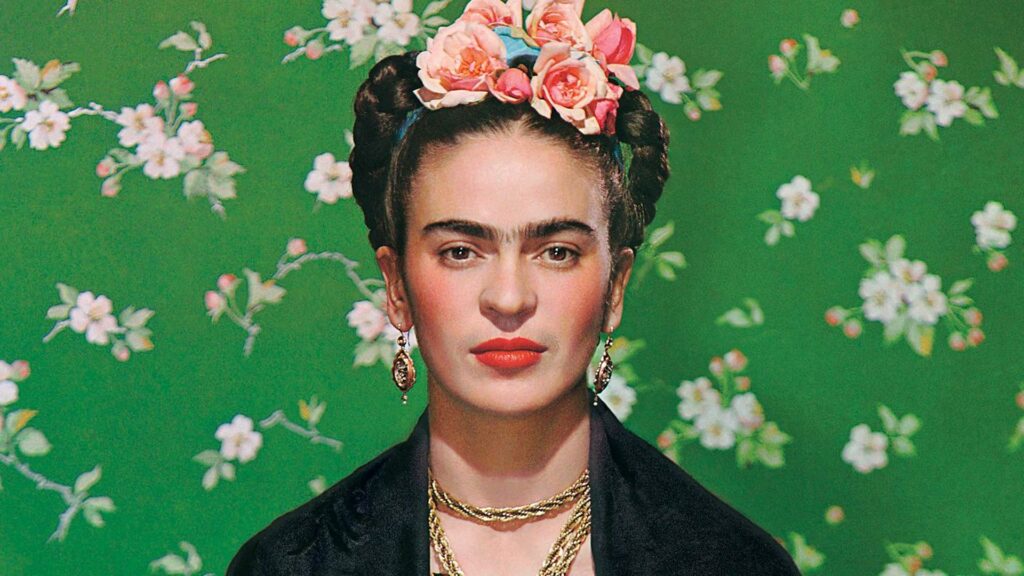 Frida Kahlo was a famous Mexican painter, often identified as a Surrealist. She is best known for her brilliantly colored self-portraits dealing with themes such as identity, the human body, and death.
Sadly, Kahlo's life was rife with physical suffering – she contracted polio at age five, had a severe bus accident at eighteen, and suffered from several miscarriages. Many of her works (55 out of 143) were painted while she was lying in bed and characterized portrayals of pain, drawing from her experiences.
Kahlo approached famous Mexican painter Diego Rivera, who spotted her talent and unique expression and encouraged her development. They began an intimate relationship, marrying in 1929, divorcing later, and remarrying in 1940.
What we can learn: Find healthy outlets for your emotions
Frida Kahlo began keeping a diary when she was about 36 years old. At that point in her life, she was divorced, remarried to Diego Rivera, and endured several miscarriages. She also lost her father a few years earlier and had undergone many surgeries.
Kahlo's diary was more than an artistic outlet; it was where she could heal through her artistic meditations. The drawings, scratch-outs, and layers of text all relay her pain and loneliness. She knew that if her sadness wasn't expressed, it could hurt her body more than any disease.
Kahlo's practice teaches us the benefits of using art to express our feelings and to make something out of our pain beautiful and enduring.
Art is an expression of the soul. Deep in our souls, we want to produce work that lasts beyond our lifetime and positively impacts others. Like these artists from history, we can leave our artistic footprint on the sands of time and contribute to society's development, wellbeing, and health.
All my best on your journey,
Seline

Questions for you: Who are your favorite artists from history? How do their works impact you and drive your inner artist?
Did you like this post? Sign up below, and I'll send you more awesome posts like this every week.
Get My Weekly Insights Via E-Mail And Receive A Free Copy Of My New E-Book!
'The Fast Track Guide to Turning Your Dreams into Reality'