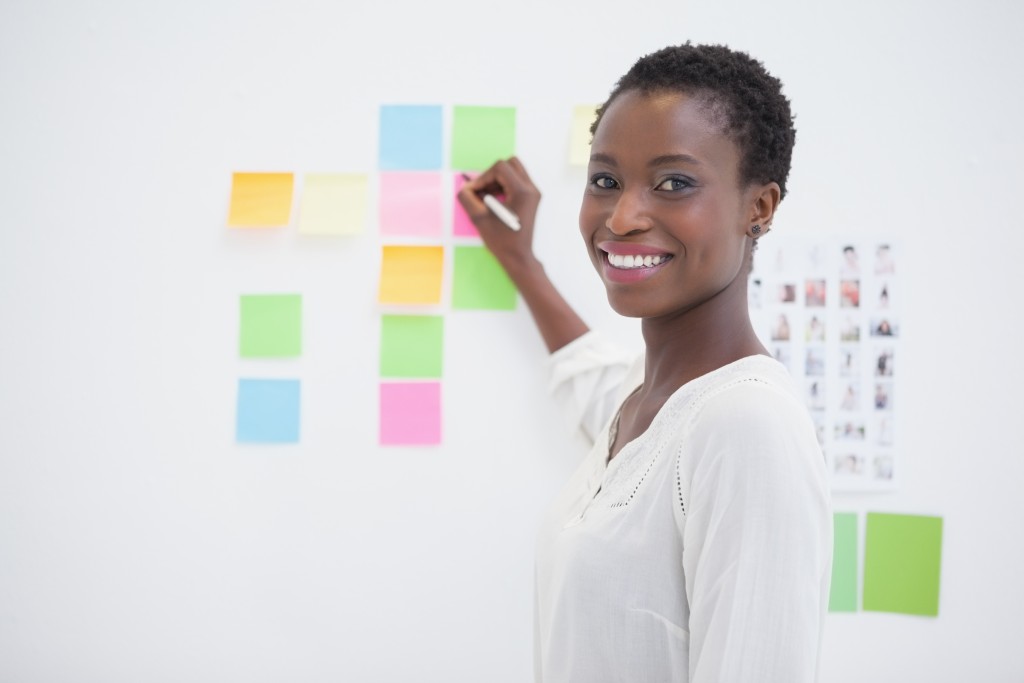 Creativity is not limited to traditional artistic professions. We all possess rich imaginations that we can tap into to birth original ideas. Expressing your creativity will not only make you a happier person but it will open new possibilities for growth and contribution. (Estimated reading time: 4 minutes)
"Out of the bliss comes magic, wonderment and creativity."

— Michael Jackson
While growing up, many of us were made to believe that creative expression was limited to activities such as painting, writing, singing, designing, etc. Fortunately, this was not the case for me. I attended a school where we were taught that creativity was not just about making art but a whole way of being.
Every year my school hosted an event called the "Creative Festival", which celebrated the creative spirit in a big way. It was an occasion when all students got to display their creative flair in a field that appealed to them the most. It was a glittering spectacle of Broadway-style shows, fashion shows, exhibits of innovative science projects, cooking displays, art and craft galleries, and so much more.
My fond memories from days at the Creative Festivals left a lasting impression on me and a deep appreciation for creative expression. Because of these experiences, I now associate creativity with a myriad of positive feelings such as fun, joy and inspiration.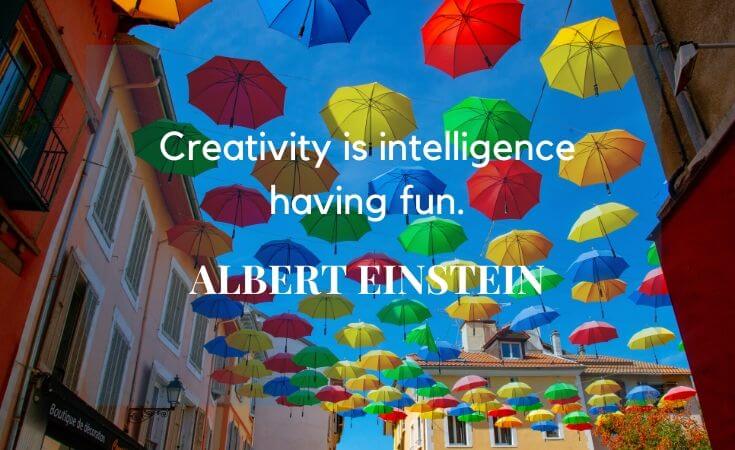 Unfortunately, not everyone shares the same sentiments about creativity as I do. According to various studies, 75% of people in the world do not consider themselves to be creative. Most of them are in professions that are outside of traditional creative fields such as artists, designers and performers.
The truth is that each and every one of us is born with tremendous creative potential. The formal definition of creativity is "the use of imagination or original ideas to create something". We all possess rich and fertile imaginations that we can tap into to birth new and original ideas.
Expressing your creativity benefits to you on a physiological level. Whenever you stretch our mind, you improve the plasticity of your brain by building new neural connections. The more neural connections you build, the sharper and faster your mind becomes.
Besides building our brains capacity, creativity provides a portal to a deeper and sacred part of our being. Our creations are nothing but a direct expression of our spiritual essence, which could potentially be a worthy contribution to humanity, if we can channel it effectively.
Suppressing our creative impulses, can actually be harmful for us Author and speaker Brené Brown says, "Unused creativity is not benign–it metastasizes. It turns into grief, rage, judgement, sorrow, shame. We are creative beings. We are by nature creative."
Many times, when we find ourselves stuck in a rut, it's because we have somehow blocked the creative flow within us. Like robots, we may be sticking to old patterns and dysfunctional ways of doing things, when we should be breaking out of these patterns and opening our minds to new possibilities.
We need to realize that we're all born with unique sets of genes that give each of us distinct predispositions and special talents, which can only be shared with others through our creativity.
The most essential step is to acknowledge those gifts, and then hone them. Here are some ideas that will help you in expressing your creativity:
1. Firmly believe that you are a creative being: We become what we think about. So if you want to be able to create anything, you need to be convinced of your creative potential. This is a simple yet powerful decision that will open the doorway for your creativity to flourish.
2. Discover your creative gifts: If you don't already know what your unique gifts are, the best way to find out is by experimenting. Sign up for classes and courses that will expose you to a variety of creative domains, and notice which ones resonate with you the most. Always be open to learning and exploring new territory that will broaden your horizons.
3. Inject more creativity into your work: As you engage more in creative activities, you'll become more creative in every other area of your life, including your profession. Your mind will be buzzing with new ideas and solutions, which can greatly enhance your credibility. Take advantage of your think-out-of-the-box approach by expressing your ideas in the workplace or in your business.
4. Engage in creative visualization: To quote Deepak Chopra: "The most creative act you will ever undertake is the act of creating yourself." One of the best ways to do this is by practicing creative visualization – a powerful technique of using your imagination to create what you want in your life. Manifesting the life of your dreams happens when we initiate the process in our mind's eye first.
I believe that when we spend our time and energy on any creative endeavor, we inadvertently build our confidence as a powerful co-creator of our life. Like magicians, we can wave the wand of our imagination to conjure up a reality that's full of purpose, love and meaning.
All my best on your journey,
Seline


Question for you: Have you been expressing your creativity? If not, what can you do to engage more of your creative self in your daily routine?
Did you like this post? Sign up below and I'll send you more awesome posts like this every week.
Get My Weekly Insights Via E-Mail And Receive A Free Copy Of My New E-Book!
'The Fast Track Guide to Turning Your Dreams into Reality'