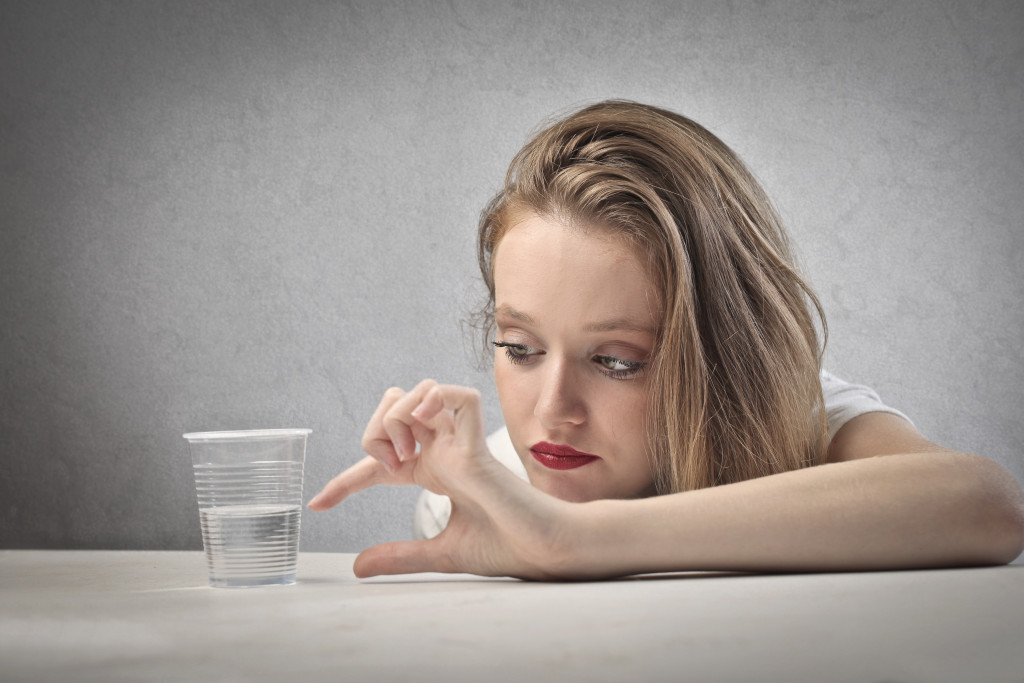 Chronic pessimism can cause us to miss out on life opportunities. It can also cause anxiety, stress and sadness. In this pessimists guide to feeling inspired you'll learn how to begin changing to an empowering outlook by shifting your beliefs and thought patterns. (Estimated reading time: 5-6 minutes)
"The pessimist sees difficulty in every opportunity. The optimist sees the opportunity in every difficulty."

— Winston Churchill
---
Nothing impacts the trajectory of our life as much as our perspective does.
Every choice that we make and every opportunity that we seize (and don't seize) is based on the lens through which we view the world.
In fact, our minds are programmed to seek experiences that match our beliefs. Neuroscientists have discovered that the brain has an internal "scanning device", known as the Reticular Activating System (RAS), which is especially attuned to the things that are significant to us.
For example, if you make a decision to buy a red Mini Cooper car, you'll begin to notice cars that look like it more often than you did in the past. It's not that there weren't any red Mini Coopers around you before your purchase decision; it's just that you didn't notice them. This is the RAS in action.
Similarly, when we stick to a certain belief system, we program the RAS, by default, to only notice the things that match our beliefs. So if you believe that everything is going against you in your life, you will seek incidences that validate this belief. If you believe that everything is conspiring in your favor, you'll be cognizant of anything that proves this right.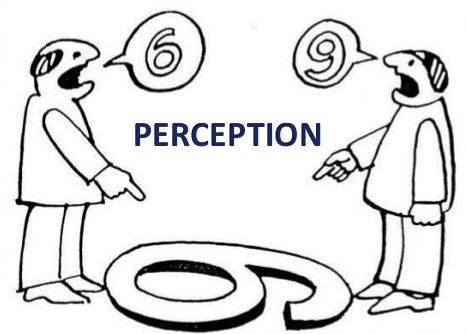 For this reason, we need to remain vigilant of the beliefs that are running our internal programming. Without this awareness, we can find ourselves being trapped by limited thinking patterns, which can prevent us from living fully expressed lives.
To illustrate the importance of this truth, let us take a look at how this can play out in a real-life scenario.
Let's say there are two people, named Alice and Mary, who recently lost their jobs.
Alice feels dejected and defeated. She sees this event as proof of her inadequacy as a professional, and fears that she has no chance of ever finding a job that can pay her as well as the last one did. She stays at home most of the time and occasionally sends her resume to job board postings.
Mary, on the other hand, sees the layoff as an opportunity for growth, learning and expansion as a professional. She immediately signs up for a course to enhance her skills and spends the rest of her time attending networking events to make connections, which she is convinced will eventually open doors.
Can you guess the outcomes of Alice and Mary's job search? Who do you think has a higher chance of finding a better job within a short span of time?
Mary, right? Even though they both had to deal with the same circumstances, their contrasting attitudes will take them in completely different directions in their professions.
A pessimist is defined as "a person who habitually sees or anticipates the worst is disposed to be gloomy". Based on this definition, it's safe to say that Alice shows all the traits of a classic pessimist.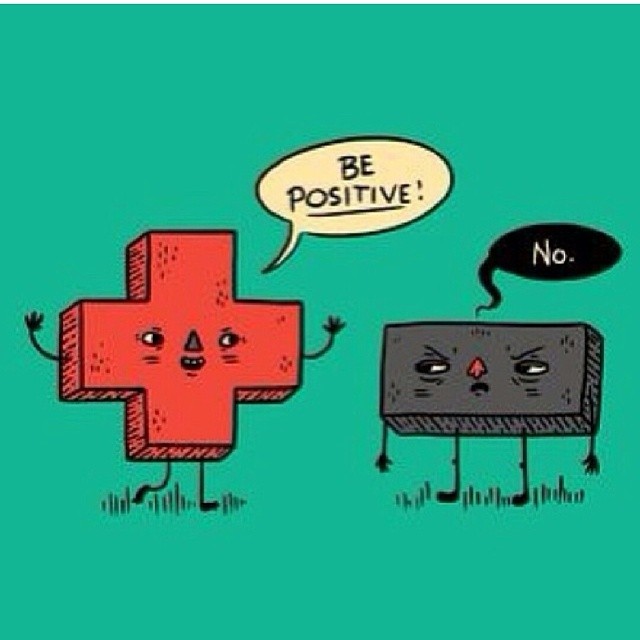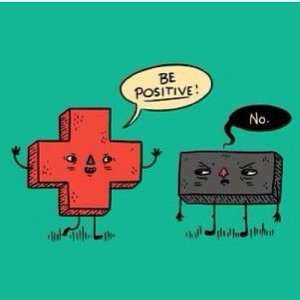 A pessimist like Alice finds it difficult to recognize opportunities and adapt to situations in a way that brings prosperity into her life. But why does Alice choose to see the world in this way? Does she not realize this kind of attitude may be blocking her from progressing in her life?
The truth is that, deep down inside, she is aware of it but she is so terrified of failing again that she would rather hold on to her negative expectations right from the beginning.
Pessimism is a coping mechanism that she may have learned from a young age to protect her from getting hurt. She wears her pessimistic views like an armor to protect her from dealing with disappointments.
But if we want to accomplish great things in our life, we have to be able to see the opportunities around us and develop the resilience to cope with failures and disappointments. A pessimist would have a tough time doing both of these things, which is why a change in attitude is critical.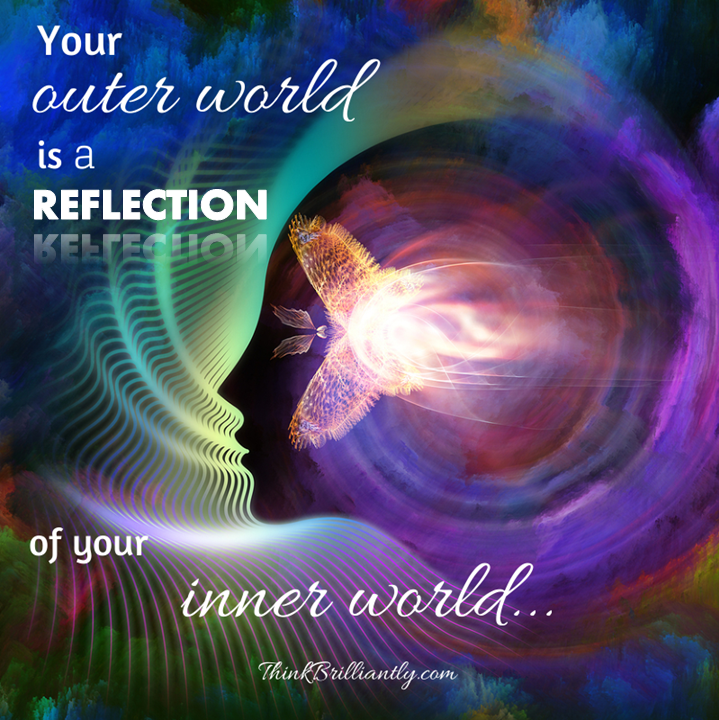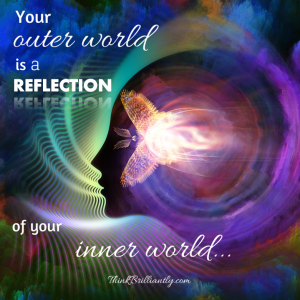 I'm not suggesting that we all become Pollyanna's and not consider the practicalities in situations, but that we take on an objective and empowering approach that will serve our own growth and wellbeing.
If you believe that you tend to accentuate the negative, here are some steps that'll help you make the shift towards a more inspiring and open outlook:
1. Get to the root of your pessimism: Pessimism is a protective mechanism we may develop in response to what we faced in our younger years and past experiences. You need to figure out what were the main events and influences that caused it and understand how it's serving to keep you away from pain. It may help to write your thoughts down in a journal or speak with a friend, therapist or coach.
2. Open your mind and let go of your labels: Lots of pessimistic people pride themselves on what they believe about the world and make it part of their identity. If you see this tendency within yourself, it's time to open up to seeing yourself in a different light. One of the best ways to make this shift is by repeating self-affirmations and cognitive behavioral therapy.
3. Spend more time with people who inspire you: We are the product of the five people with which we spend the most time. When you're with people who are inspiring and doing great things with their life, their qualities tends to rub off you. Stay away from the Debbie Downers and Negative Nancy's, as they won't have a positive impact on your experiences and your outcomes.
4. Be selective about the information you take in: Turn on any news channel and you will see a constant focus on bad news, because that's what captures the most attention and sells more. There are better ways of staying informed about the world, such as selecting news sources that put a positive spin on things; for example, the Good news network. I also suggest reading inspiring biographies and motivational books, which can reshape your internal framework.
5. Set goals that are real and meaningful to you: Use the waves of inspiration, which result from your new approach towards life, to set some powerful goals. What are the things that you would love to create in your life? What gets you excited? I suggest creating a vision board to get started on your manifestation process.
Life is a lot like a voyage across a large ocean. As the captain of your ship, you have the power to steer it towards your true north. You have been gifted with an inner compass that can show you the way, if you're willing to listen to your own inner truth, with a sense of hope and optimism.
All my best on your journey,
Seline

Question for you: If you consider yourself to be a pessimist, how has your pessimism affected your life? What can you begin doing to change your views based on the pessimists guide?
Did you like this post? Sign up below and I'll send you more awesome posts like this every week.
Get My Weekly Insights Via E-Mail And Receive A Free Copy Of My New E-Book!
'The Fast Track Guide to Turning Your Dreams into Reality'