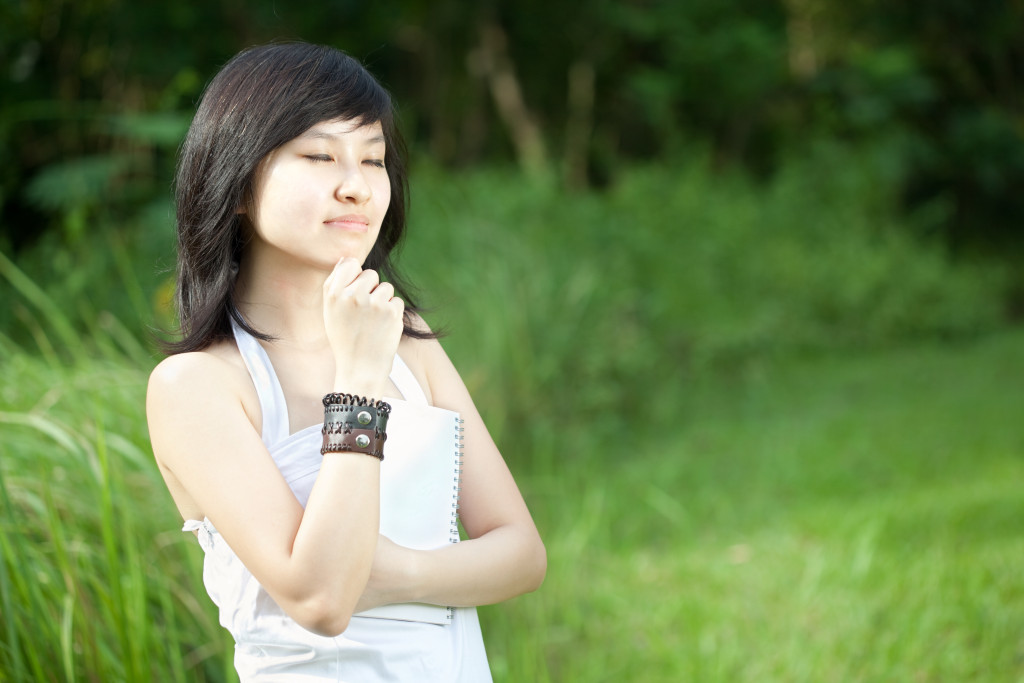 Your intuition plays a key role in making sound decisions and creating a life that you love. Learn how to develop and follow your intuition with these five simple steps. (Estimated reading time: 5 minutes)
"Intuition is seeing with the soul."

— Dean Koontz
---
Albert Einstein had a deep respect for the intuitive mind. In fact, he once described it as a sacred gift and likened our rationality to a faithful servant.
He went on to say that we have created a society that honors the servant (rationality) and has forgotten the gift (intuition).
As a person who mastered scientific theory and creative thinking, which led to some of the most prominent discoveries of our era, I think that he's a credible source when it comes to the intricacies of human thought process.
Today's reality still echoes Einstein's observations. Our education system and society provides scarce training for develop their intuitive abilities.
There's more emphasis on the development of the mind's critical faculties, which, consequently, conditions people to rely on their logical mind.
Even if we are aware of our intuitive abilities, it's a challenge for us to channel it. We're busier than ever while trying to balance our careers, relationships and health. In this frazzled state, it becomes a Herculean task for us to stay connected to our internal being.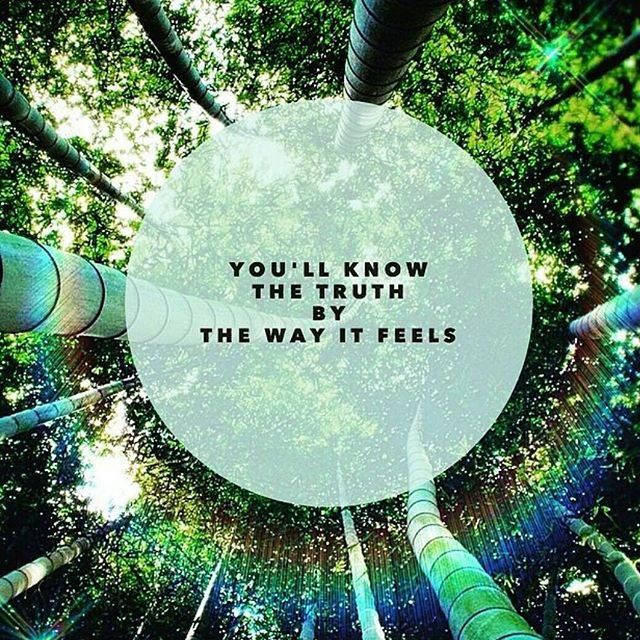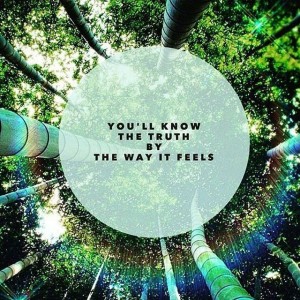 Without self-awareness, we block our intuition, just as how a dam obstructs the currents of a river. But the truth is that we do ourselves a big disservice when we ignore this critical byproduct of our subconscious mind.
Scientists have revealed in several studies that 95% of brain activity that goes beyond our conscious awareness influences most of our actions, decisions, behavior and emotions. This implies that 95-99% of thinking is based on the programming of our subconscious mind.
Divorcing the two parts will result in a distorted view on reality. There are some things in life that cannot be explained using only pure logic (such as feelings and the creative process).
No matter how much we try labeling them with our logical minds, there will always be an underlying ambiguity that can only be assimilated with the help of our deep inner knowing.
The good news is that tapping into your intuition is a learnable skill and, like any skill, the more you practice using it, the better you become at applying it in your life.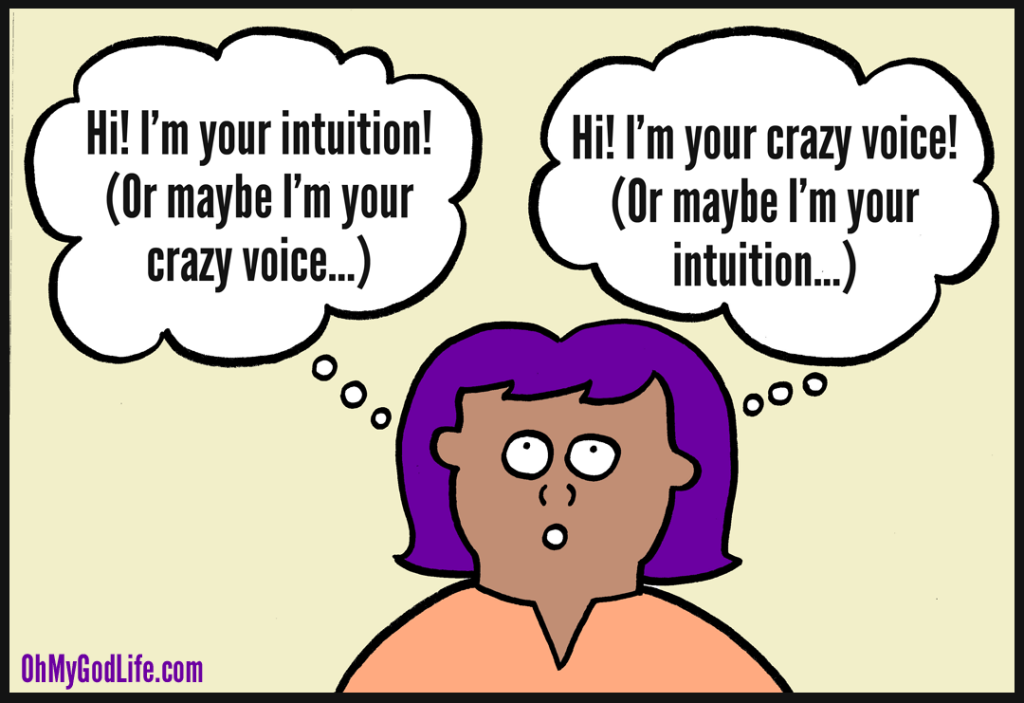 The following are five simple steps that will make your intuition more understandable and accessible for daily living:
1. Understand how intuition works: It's important to get a preliminary understanding of what intuition is and where it comes from. Author Brené Brown defined it succinctly when she described it as "our ability to hold space for uncertainty and our willingness to trust the many ways we've developed knowledge and insight, including instinct, experience and faith".
When it comes to the source of our intuition, there are two schools of thought. The first theory takes on a more science-based approach, which explains that our intuition is a natural output of a complex sorting mechanism that occurs within our minds. All our experiences get stored in a mental "filing system" in our subconscious mind. Whenever we're exposed to a trigger, our minds swiftly refer to this filing system to pull out any relevant data for our reference. The other school of thought is more esoteric and sees intuition as a source of guidance that is streamed from a Higher Consciousness with a superior form of intelligence.
2. Be able to distinguish your fears from your intuitive hunches: A common dilemma that people often face when trying to grasp the messages of their intuition is trying to distinguish the voice of their fears from the voice of their gut instinct. Fear is a potent emotion that can cloud our thinking and prevent us from seeing things clearly. Like a fog that engulfs a ship, fear makes it difficult to see where we are going. If fear has infiltrated your consciousness, your first priority should be to get out of your fearful state to restore inner balance before attempting to connect with your intuitive wisdom. This article provides some more in-depth information on the differences between irrational fears and a reliable intuition.
3. Figure out how your intuition speaks to you: We can receive intuitive insights in a variety of ways such as: visions (clairvoyance), hearing (clairaudience), feelings (clairsentience), touch (clairtangency), knowing (claircognizance), taste (clairgustance), and smell (clairalience). By understanding which one comes more naturally to you (there will be at least two that you'll be more inclined to using), you can nurture its further development. I recommend reading the book, Practical Intuition by Laura Day, to learn more about your intuitive style and how you can tap into it.
4. Know the right triggers that will stimulate your intuitive senses: There are several things that we can do to activate our intuitive stream of consciousness. Activities that help us stay balanced and calm such as meditation, yoga and prayer can create an emotional space for intuitive messages to come through. Engaging in creative pursuits that put our minds into a state of flow will stimulate our intuitive senses. This may include activities such as writing, singing, dancing, witnessing any form of art, spending time in nature or traveling. Choose the activities that appeal to you the most and commit to doing them on a regular basis.
5. Have patience and tune in: Our intuitive sense is not as timely and straightforward as our rational thoughts. Sometimes we can get vivid intuitive hits instantaneously and other times we might need to wait for a few days (or even months) for an issue to simmer in our subconscious minds before we can interpret it.
Leonardo Da Vinci was known for taking short naps while working in his studio to allow his mind to process whatever he was working on and then wake up with the most brilliant insights. Also remember that you can receive spark of inspiration at the most random and unexpected times, which is why you should try carrying a journal with you to capture those thoughts.
Duality is the essence of Mother Nature. Just as how hot cannot exist without cold, light cannot exist without darkness, and creation cannot exist without destruction, our mental faculty cannot exist without both our rational and intuitive intelligence. We need to consult both if we're to reach a state of success and fulfillment.
All my best on your journey,
Seline


Question for you: What are some immediate steps that you are willing to take to develop and follow your intuition?
Did you like this post? Sign up below and I'll send you more awesome posts like this one every week.
Get My Weekly Insights Via E-Mail And Receive A Free Copy Of My New E-Book!
'The Fast Track Guide to Turning Your Dreams into Reality'