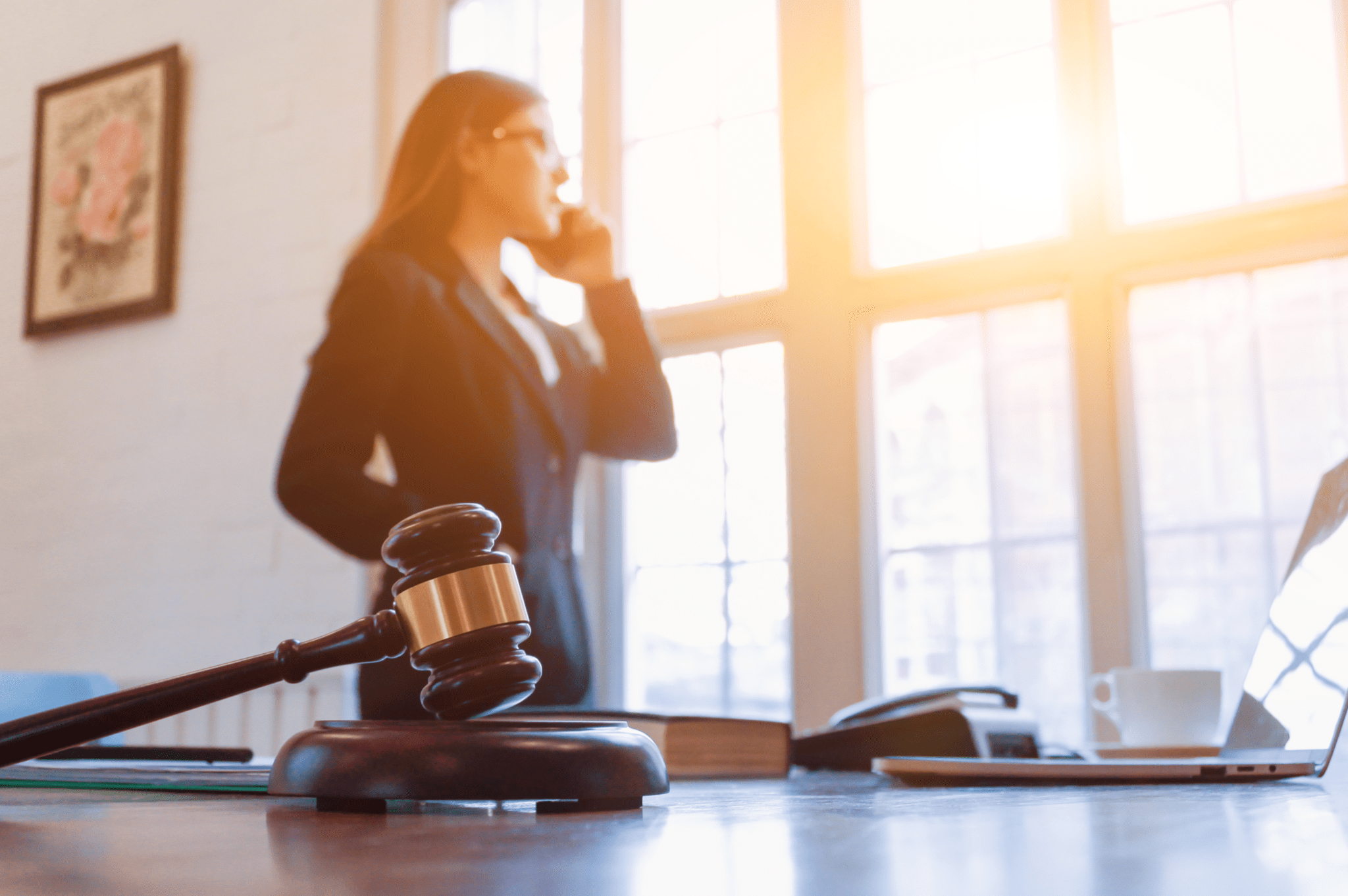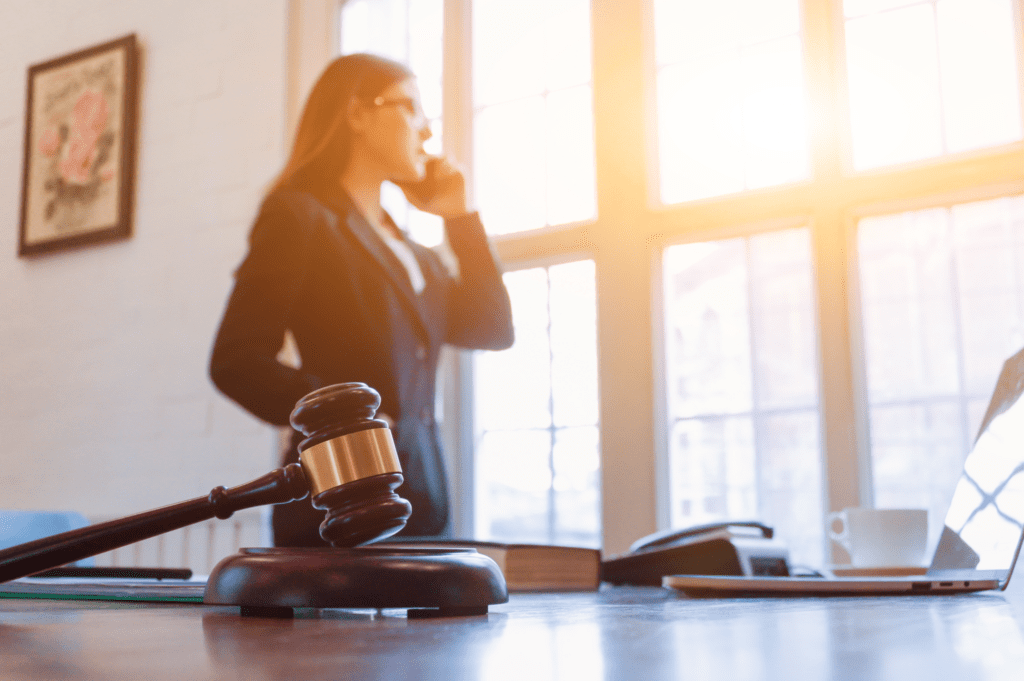 Governments are central bodies that monitor, regulate, and provide needed services to protect and meet the needs of their citizens. In an ever-changing world, people are looking for a sense of stability and security in their government. Most people in modern nations believe they can get that in democracies. Yet, there are several forms of government worldwide, each with pros and cons. Find out the five different forms of government and how they shape our behaviors. (Estimated reading time: 11 minutes)
---
"The best form of government is that which is most likely to prevent the greatest sum of evil."

— James Monroe
---
As I write this article in April 2023, there is building anticipation for the coronation of Charles III. This spectacle will be viewed by an estimated 27,000 million people around the globe.
The historic moment will see Charles crowned in a ceremony alongside Camilla, the Queen Consort. In this lavish display of British traditions, we will see crowns placed on the heads of King Charles and Camilla in a service carried out by the Archbishop of Canterbury.
The last time a coronation of this scale occurred was on June 2, 1953, when Queen Elizabeth, Charles' mother, was crowned after her father, King George VI, died.
For most people in Britain, she was the only monarch they have known. With her passing after 70 years on the throne, there has been a discussion about the future of the monarchy and its relevance to modern-day life. After all, a lot has changed since the 1950s.
While a monarch has been the head of state for over a thousand years, it must hold on to public consent to survive in a modern democracy like Britain.
According to the British Social Attitudes survey by the National Centre for Social Research, the support for the monarchy has wavered since 1994. With the rise and fall in the lives of its members, their perceived importance has fluctuated as well.
The survey showed that the biggest concern for the monarchy is younger generations who find the monarchy archaic and redundant. Under 14% of those below 35 years old are likely to say it is "very important."
This suggests that support for the monarchy could decline as the younger replace the older generations. The monarchy's future may well rest heavily on the public's opinion of King Charles' (and his successor, Prince William's) ability to prove a worthy successor to the long-established former Queen.
But why has there been a shift in attitude towards monarchies? Could it reflect our change in values and preferences for how we prefer our societies to be governed?
In an ever-changing world, people are looking for a sense of stability and security in their governments. Most people in modern nations believe they can get that in democracies, where they have a say in how things are run.
Yet, there are several forms of government, each with pros and cons. Familiarizing ourselves with each one and understanding how they shape our behaviors can give us perspective on the types of leadership that would bring out the best in us and the collective.
Why do we need governments?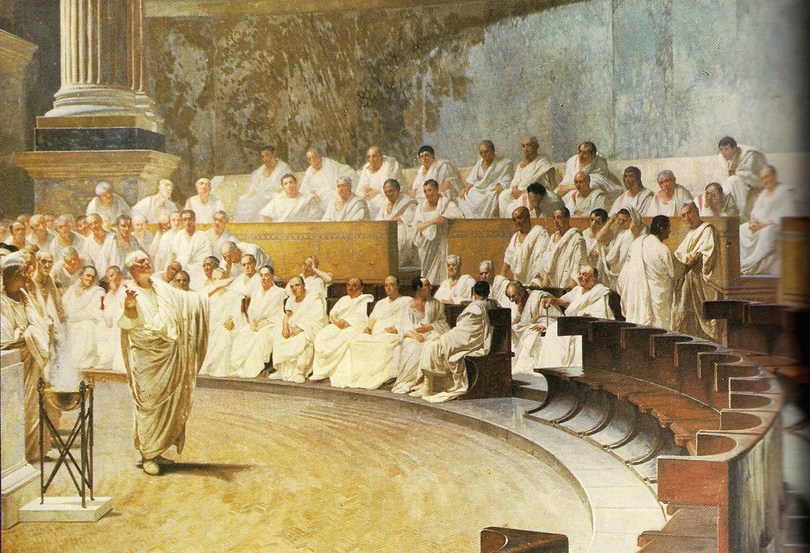 Governments are central bodies that monitor, regulate, and provide needed services to protect and meet the needs of their citizens. The political unit comprises a group of people with the authority to legislate and administer rules, laws, and regulations to ensure a country's growth, development, and efficient running.
Here are specific reasons why we need governments:
To develop infrastructure, like building and maintaining roads and other structures. They also construct schools, hospitals, and parks, and provide police and fire protection and other public amenities.
To maintain and execute law and order to establish justice, equality, and safeguard its people.
To provide economic security by regulating and stabilizing the economy. In some countries, they provide social security and offer financial support to the old, disabled, and unemployed.
To keep the country safe and secure from external threats.
More importantly, the government should inspire confidence in its people and bring them together to live in harmony, peace, and cooperation.
The evolution of governments
Very early on, humans realized that they must organize their societies to prevent disorder and chaos. To get a better perspective on what's happening in the present, we can travel back in time to look at how things were run in the past.
Here's a broad-stroke overview of the evolution of different forms of government.
1. Clans (3 million years ago): Early humans lived in family groups called clans that were part of extended clans. They were nomadic hunter-gatherers that roamed the land in search of resources.
2. Kingdoms (10,000 years ago): Once humans could sustain themselves with agriculture, they developed settlements overseen by kingdoms. The kings introduced taxation and protected their citizens from the threat of invasion by barbarians and competing kingdoms. They defended themselves by taking quick and organized action.
3. Empires (4,000 years ago): An empire was a more complex governing body with a hierarchy of governors. Empires developed when strong kingdoms used tactics and resources to expand their territories through conquest, often involving subjugation of new regions, including their populace.
4. Democracies (3,000 years ago): The coercion required to build an empire was gradually replaced by a more just system regarding human rights. Democracies reduced the absolute power of authorities, giving more control to the people in the form of votes.
5. Republics (2,000 years ago): The expansion of civilization required more delegation of decision-making power. However, delegating power was considered risky as it could take us back to an empire form of governance.
6. Constitutional Republics (250 years ago): Nations began to combine the features of democracy with that of a republic, thus subordinating more political power to the rule of law. Fundamental rights were set through charter, but it wasn't enough to prevent the state from picking winners and losers.
Max Borders, the author of "The Social Singularity," predicts that future governments may be influenced by entrepreneurial solutions that can lead to the creation of startup societies and contract-based private cities.
Advanced technologies might enable the development of laws by "the cloud" and independent territories. We might also have hierarchy-free governmental systems not attached to territory or involve power monopolies.
How governments shape our behavior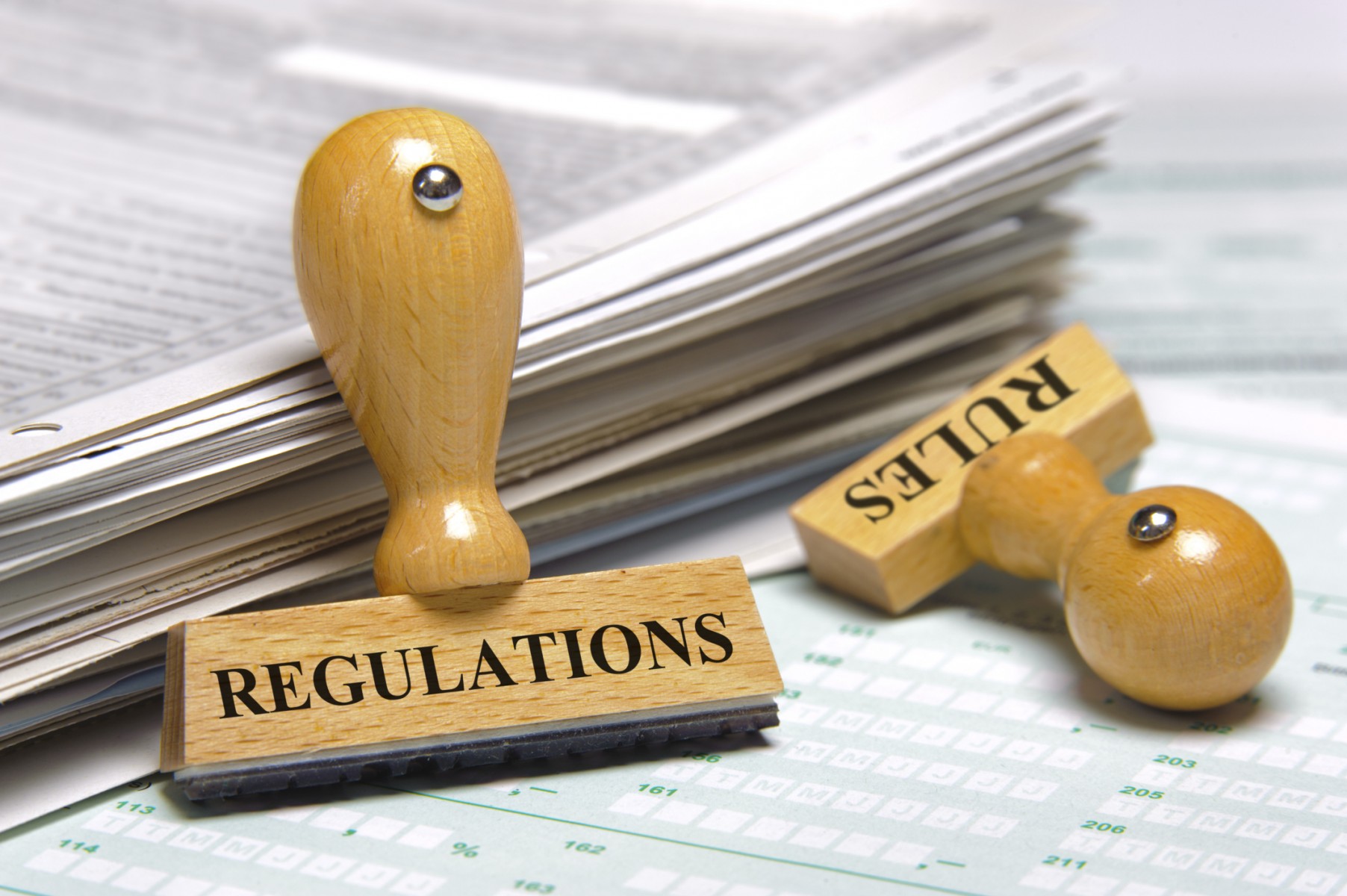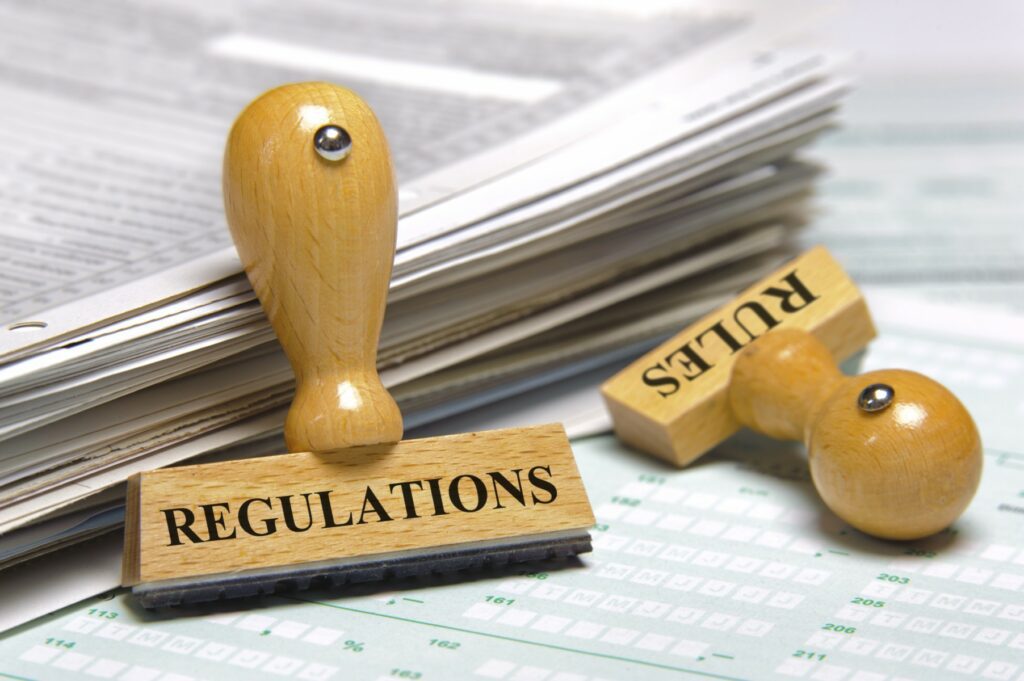 Different forms of government have long drawn on a general understanding of human behavior to shape how their citizens act – and they tend to spend a lot on advertising to achieve it.
It's estimated that the U.S. spends nearly $1 billion annually on campaigns that range from reporting unattended suitcases in the airport to taking the flu shot.
A more subtle and cost-effective alternative is nudges. According to studies, money spent on nudges can sometimes be more than 40 times more effective than the next most effective method. This makes nudges an essential tool for governments with fewer resources.
The concept of 'nudge,' developed by behavioral economists Richard Thaler and Cass Sunstein, describes ways of influencing citizens to make good choices based on insights gained from behavioral science.
This is achieved by changing the process by which you select from available options and the way information is presented – a method known as choice architecture. They offer policies that offer the right incentives so that people choose the most economically beneficial option. The techniques do not force or remove options, thus preserving the freedom of the people.
Nudges are more effective than fines, deadlines, and ads when motivating others. Its effectiveness has led to the formation of nudge units in the U.K, U.S., and other European countries, to identify public domains where prods can successfully change behavior in institutionally essential activities like paying taxes on time, eating healthy food, energy conservation, or saving for retirement.
The five different forms of government
In the 4th century B.C.E., Greek philosopher Aristotle outlined three basic forms of government systems: monarchy, aristocracy, and polity. Since then, many more have been formulated, but the basic structures and elements have remained the same.
While democracy is seen as the best governmental system, some countries worldwide prefer different forms of government. Let's examine the five common ones and how they operate.
1. Monarchy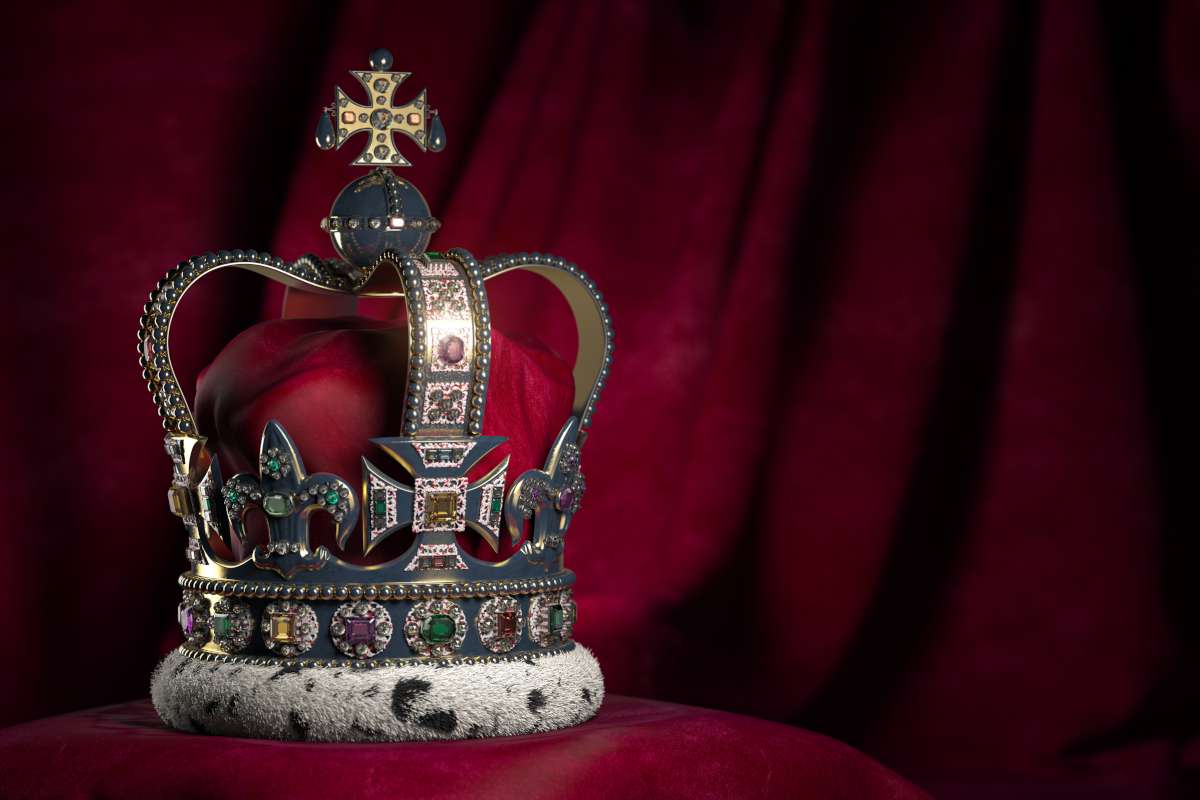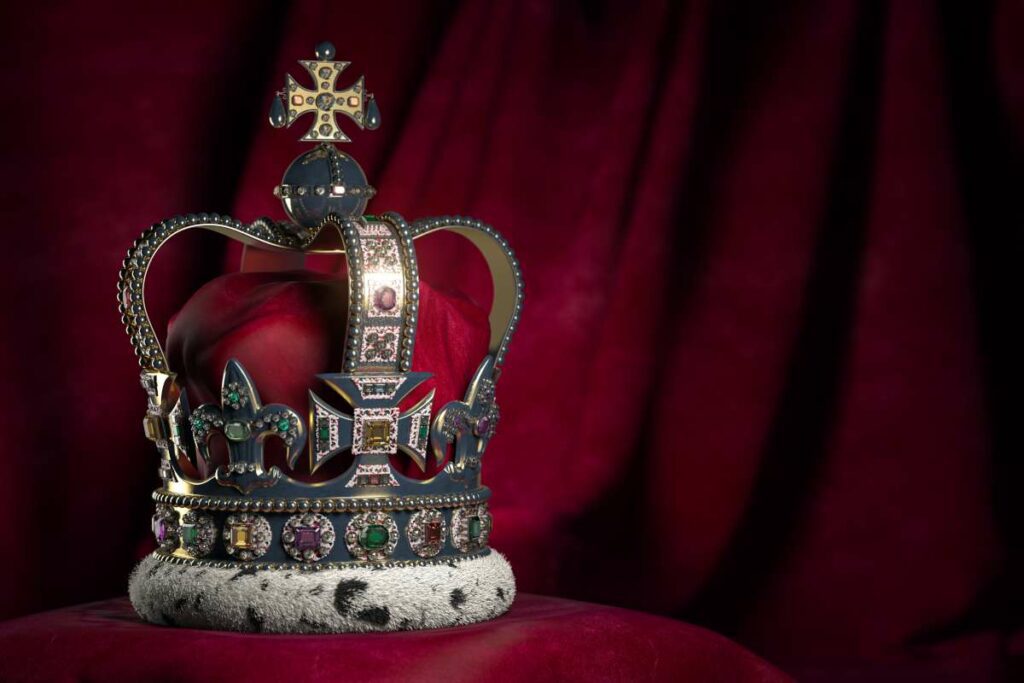 A monarchy is a government where the state power is held by a single family that inherits the rulership from one generation to the next. One person from the royal family has power until they die or abdicate.
The monarchy is hereditary, but in some societies, it is believed that the monarch was chosen by divine power. Many monarchies still exist today, but the monarchs of most countries are focused on traditions, attending royal engagements, and philanthropy rather than modern politics.
There are two types of monarchies: absolute and constitutional.
The ruler in an absolute monarchy has total power. A corrupt leader could lead to unfair or even oppressive treatment of its citizens. Absolute monarchs were common in history, but today we find them in only certain parts of the world, like Africa and the Middle East.
Examples of countries with an absolute monarchy: Oman, Brunei, Saudi Arabia, Vatican City.
Constitutional monarchies, on the other hand, have an elected leader and parliament that handle administrative and political functions. The monarchs in these nations have a symbolic role that maintains customs and traditions and are recognized by the constitution, but they have no real authority.
Examples of countries with a constitutional monarchy: The United Kingdom, Japan, Denmark, Morocco, Monaco.
2. Democracy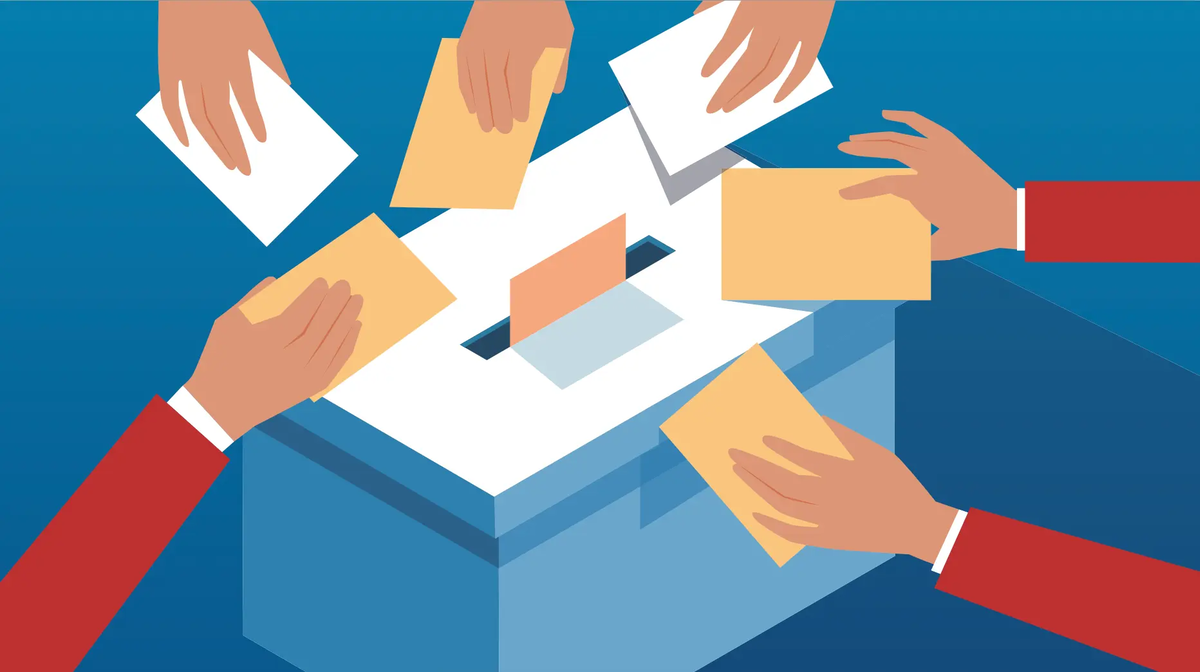 A democracy is a form of government where all the citizens of a country, regardless of their race, income, gender, or status, entrust their authority to elected officials who represent their best interests. Laws passed by the elected representatives should reflect the will of the majority. In a basic democracy, citizens are granted fundamental rights, such as the freedom of speech and press.
Democracy originates from the Greek words 'demos' and 'kratos,' which roughly translates to 'power to the people.' It was during the 5th century B.C.E. when the term was coined.
All citizens have an equal right to have their voices heard through their votes. Unlike absolute monarchs and dictators, leaders are limited in power during their term.
It's important to note that some democratic countries still denied women and people of color the right to vote right into relatively recent history. Democracy, as practiced in Ancient Greece, did not let all citizens vote equally. The entire suffragette movement was predicated on women not being represented within their democratic framework. Equality is largely the case within modern democracies after marginalized groups fought for their rights.
The two types of democracy in practice around the world are direct democracy and representative democracy. The difference lies in how civilians participate. For instance, in the United States, a representative democracy, citizens elect representatives who make the law. But in a direct democracy, like Switzerland, every person has an equal say in the government.
Examples of countries with a democratic government: Norway, Canada, Israel, Chile.
3. Republic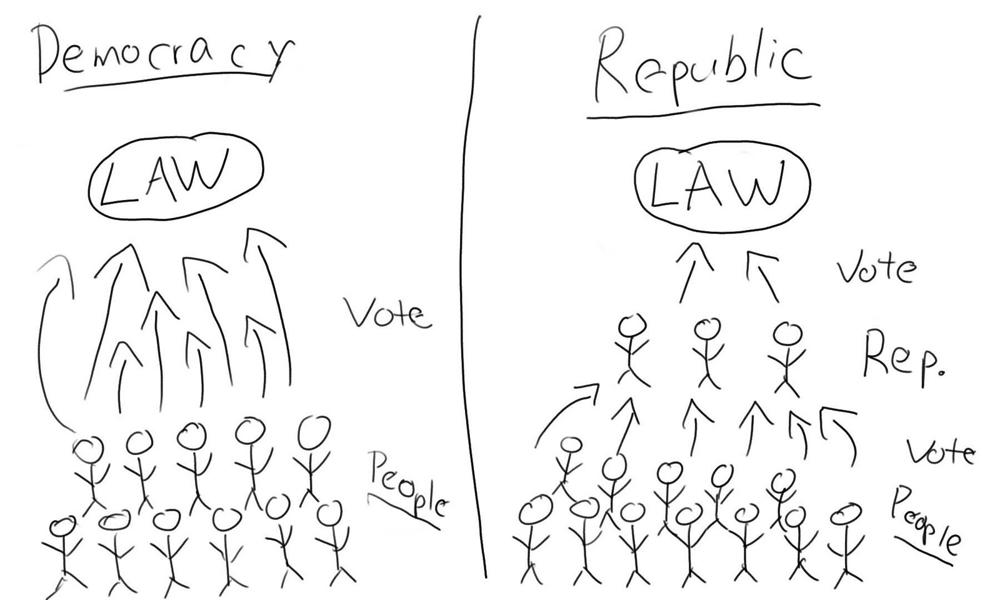 A republic is a single sovereign state where the power rests with the people. A group of people can govern a republic but not a single monarch.
Like citizens in a democracy, they have the power to elect or choose their leaders instead of them inheriting power or being appointed.
Republics are different from democracies in that laws in pure democracies are made directly by the voting majority, leaving out the rights of the minority. In a republic, rules are made by representatives elected by the people, and they must comply with the constitution that requires protecting the rights of the minority.
Examples of countries with a republican government: Czech Republic, Argentina and Bolivia.
4. Communism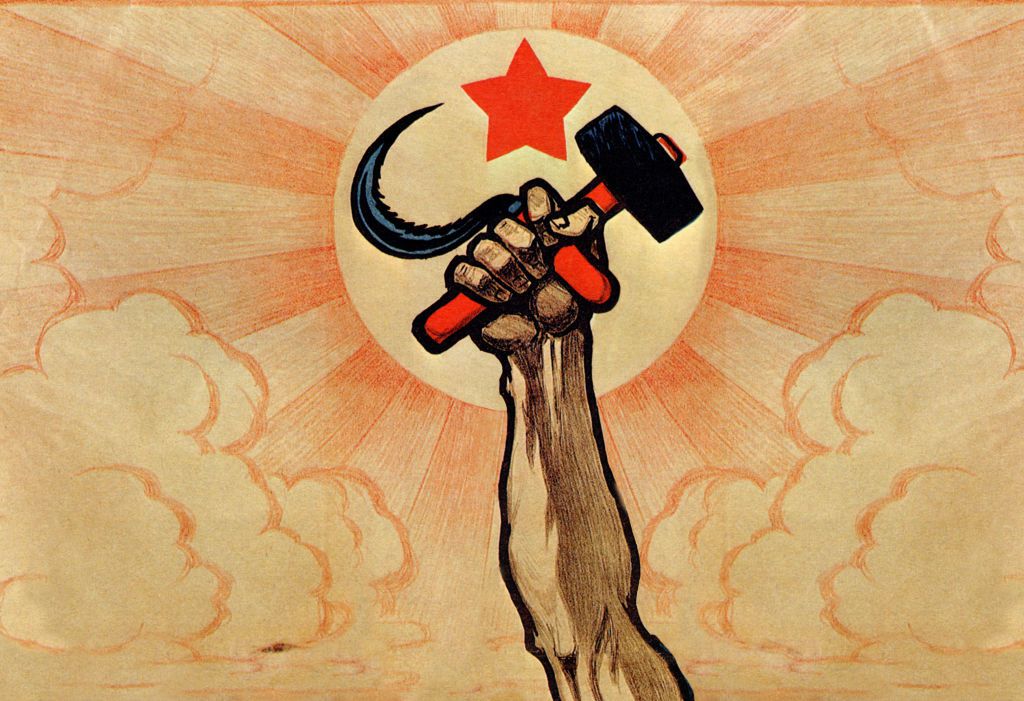 A communist government is based on the political and economic ideology of communism attributed to Karl Marx, a German philosopher who outlined his ideas for a utopian society in The Communist Manifesto, written in 1848.
Marx outlined his plan to liberate the proletariat from the wealthy few and free them of the burden of labor. He believed this would create an idyllic society where everyone shared wealth and could work as they were.
In a communist government, a single party or a group of people owns the means of production. It opposes capitalism and liberal democracy by advocating for a classless system where production (like capital, land, labor, and entrepreneurship) is owned communally. Private property does not exist or is significantly limited. While the government does not legally own the labor force, the central planners direct people where they should work.
Examples of countries with a communist government: China, Cuba, Vietnam, Laos and North Korea.
5. Dictatorship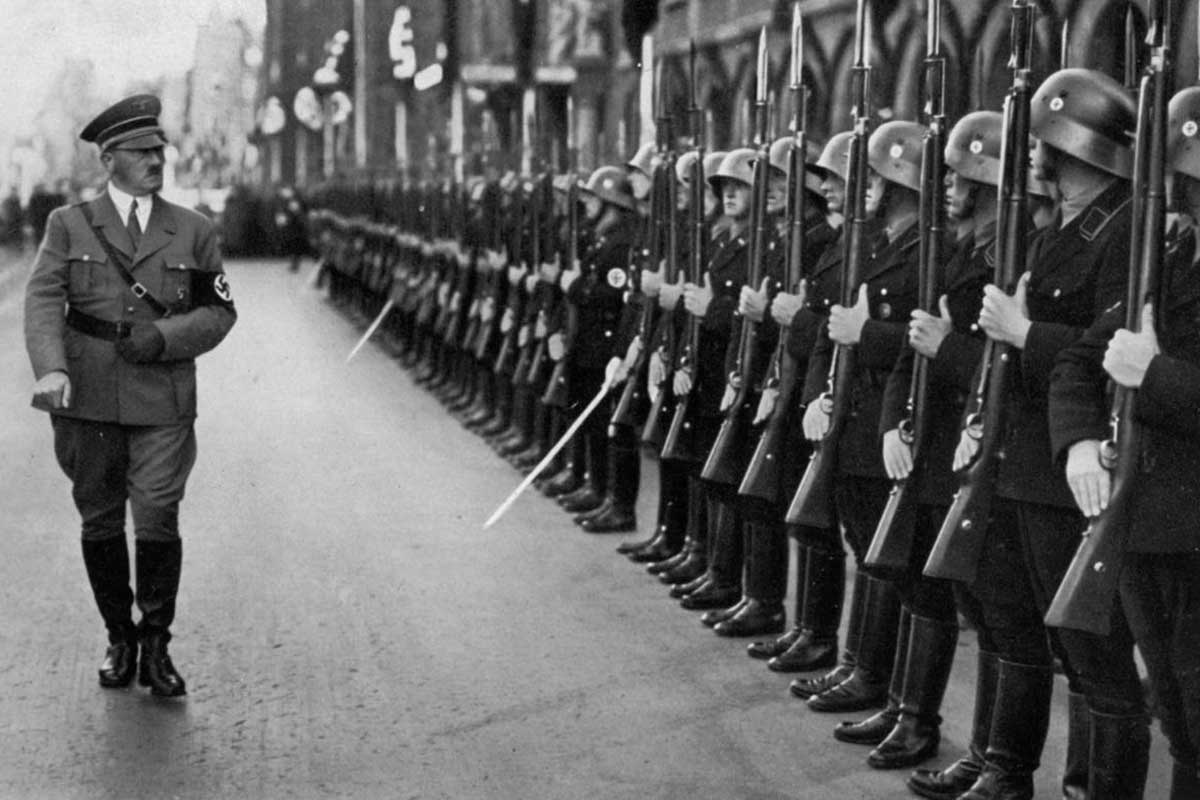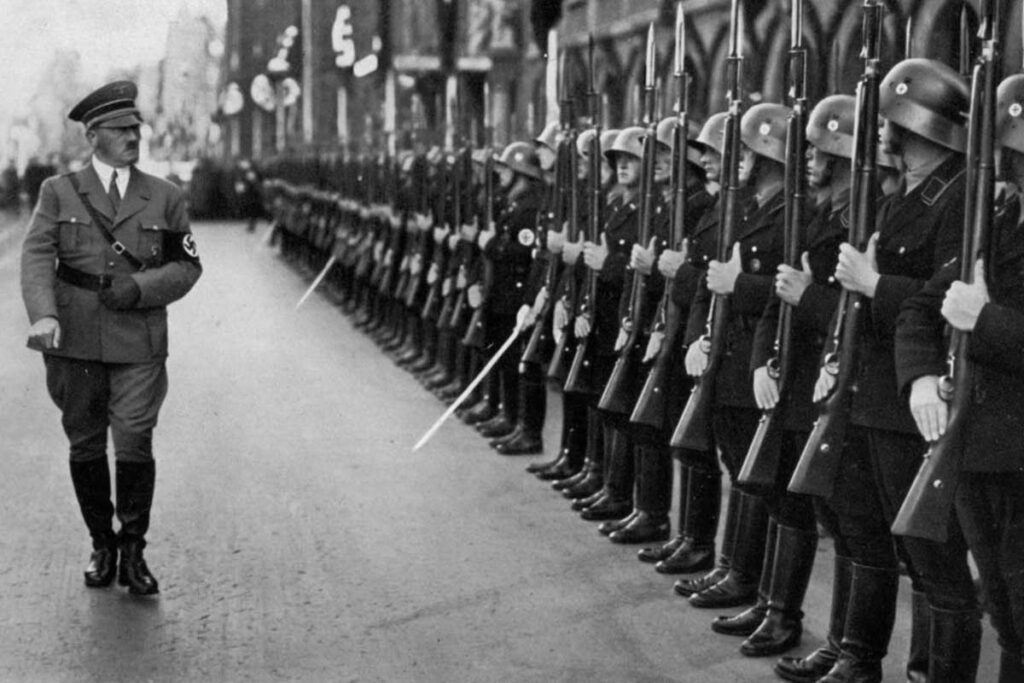 A dictatorship is an authoritarian government where a single person or a small group holds absolute power over the state and can enforce and enact the law. Unlike a monarch who inherits their role, a dictator seizes control of a state by force.
Dictators have power over economic and military means, and the more corrupt ones use threats and brutality to control the population.
They also limit the liberties of the citizens as a preventative measure. Dictatorships are notorious for infringing on human rights and organizing unfair or absent elections. Famous dictators who demonstrated this are Adolf Hitler, Saddam Hussein, and Joseph Stalin.
There have also been dictators in history, like Anwar Sadat and Napoleon, who improved the lives of their citizens, but most dictators abuse their power and are not held accountable for their actions.
The extreme type of dictatorship is those with totalitarian governments that attempt to control the lives of their citizens. They restrict religious beliefs, occupations, the number of children a family can have, and other things. Citizens are required to show their support for the dictatorship by attending public celebrations and marches.
Examples of countries with a dictatorship: North Korea, Afghanistan, Chad, Ethiopia, Cuba and Iran.
While various governments run their operations differently, the end goal should be breeding a sense of understanding, community, and cooperation. When we can manage things well in our own backyards, it positively impacts the rest of the world. The heads of state of nations worldwide can come together to create a healthy ecosystem that benefits humanity.
All my best on your journey,
Seline

Questions for you: What forms of government does your country have? What impact do you think it has on you and your people?
Did you like this post? Sign up below, and I'll send you more awesome posts like this every week.
Get My Weekly Insights Via E-Mail And Receive A Free Copy Of My New E-Book!
'The Fast Track Guide to Turning Your Dreams into Reality'