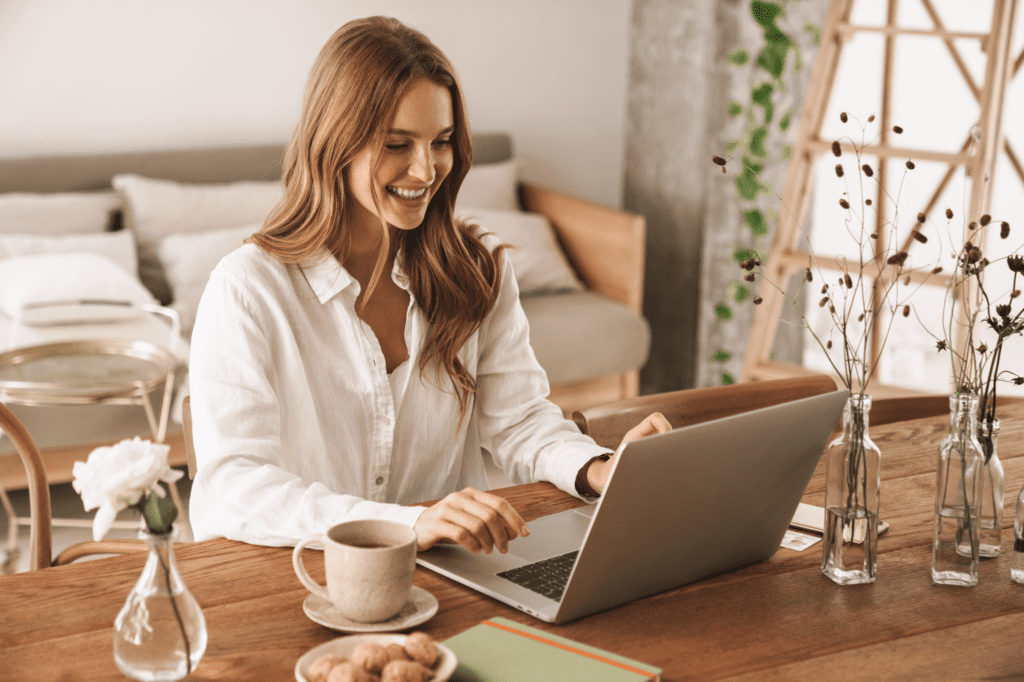 When you think about your work, finances, social life, relationships, or the number on a weighing scale, where do you have to be to feel content in each area? You may have noticed that being content has a short shelf-life. It's not easy to hold onto that emotion unless we intervene with deliberate thoughts about the experience. But there are certain things we can do to overcome the discontentment curse. Learn mindsets and practices you can incorporate into your life to experience satisfaction while pursuing your goals. (Estimated reading time: 12 minutes)
---
"Many people lose the small joys in the hope for the big happiness."

— Pearl S. Buck
---
People-watching is one of my favorite things to do. You just can't beat sitting in a good coffee shop and watching the world go by. As a student of human behavior, I like to observe body language, interactions, culture-specific traits, and anything else I can pick up from appearances.
I've noticed that most people on the streets are always in a hurry. Whether I'm in Tokyo, New York, London, or Dubai, the locals are in a rat race to beat the clock and get to their destinations. Their strained expressions say it all: "Get out of my way; I've got things to do!"
I wonder if they take time to sit back and smell the roses or even give themselves grace for their accomplishments. Or are they perpetually plagued by the phantom of not-enoughness?
One could argue that they are victims of the treadmill of capitalism that prevents them from finding joy in the small moments of everyday life. Even if that's true, we must ask ourselves if we are capable of being content, reaping what we sow from our daily labor.
When the end comes, you'll take nothing with you. Only you have the power to make it all worth your while.
I know that this is easier said than done.
As someone with multiple goals, which sets the bar high, my ambitious streak can block me from seeing my blessings. If I keep striving to achieve more and don't take those moments to appreciate what I have, I experience stress and frustration. I must constantly remind myself to slow down and take rest stops when needed, enjoying moments of being content.
Until I can learn to be content now, there won't be a satisfying "next" because the next thing will never be good enough. I'll miss its value as I deal with the discontentment of wanting more.
Whether you're aiming for chiseled six-pack abs, $1 million in your bank account, a bigger home, or a harmonious and loving relationship with your significant other, know that it is possible to be happy where you are right now is possible, even while chasing those goals. You can find a balance between being content and striving for more in your life.
Dissatisfaction and resentment might motivate you temporarily, but it won't stimulate true and lasting change. It's also not conducive to a joyful life. Acceptance and gratitude for the present moment are the rocket fuel you need to blast off into the stratosphere of success and happiness. The treasure you seek is found in the here and now.
The satisfaction dilemma: Is "good enough" ever enough?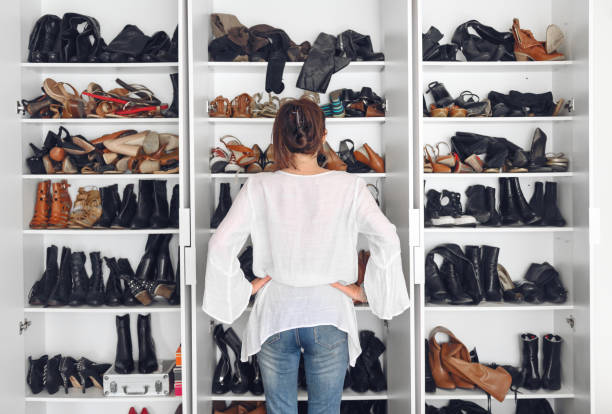 When you think about your work, finances, social life, relationships, or the number on a weighing scale, where do you have to be to feel content in each area? In other words, when is it 'good enough' for you?
You may have noticed that contentment has a short shelf-life. It's there one moment, evaporating the next, like the steam rising off a cup of hot coffee. It's not easy to hold onto that emotion unless we intervene with deliberate thoughts about the experience.
The reason satisfaction is so fleeting is human nature. Our natural state is dissatisfaction, interspersed with brief moments of joy. According to evolutionary psychology, our tendency to strive rises from survival instincts.
For most of human history, the threat of intruders and starvation was imminent. Working to collect enough food reserves for the long, dark winters and being prepared for combat at any moment spelled the difference between life and death. Those higher in ranks strove for better too. They sought out mates and allies that would secure more wealth, territory, and military strength.
Little has changed since then. Our ancient brains still compel us to acquire more even if we have plenty and all our needs are sufficiently met. We can't help but aim to climb the ranks and covet the next best thing. Even if you don't like it, Mother Nature has programmed you to keep striving and get the bounties of life.
This neurobiological instinct manifests as dissatisfaction, no matter what we've achieved. Nature believes that low-grade discontentment is precisely what we need to get off our butts and make things happen.
Additionally, many of us subscribe to a happiness formula touted by our culture: satisfaction comes from getting what you want. It's been encoded in us since we were children. We may have pined for a toy for days, but once we got it, we enjoyed it for a few weeks, after which we needed something else to feel happy.
Like children, our minds make it hard to enjoy anything for long. We tie our happiness to attaining what we desire, trapping us in a cycle of endless pursuit instead of being content with what we have. We believe we can only be happy if we achieve X. This type of thinking is called the "if-then" model, coined by former business professor Dr. Srikumar Rao.
According to Rao, happiness is our natural state of being, but we obscure it by believing that something outside of us needs to happen for us to be happy. Instead of attaching our happiness to the fickle whims of fate, we need to anchor into our underlying sense of well-being.
But the good news is that we can override our natural drive and social conditioning by changing our mindset when it comes to striving.
Internalized capitalism: the impact of capitalism on our wellbeing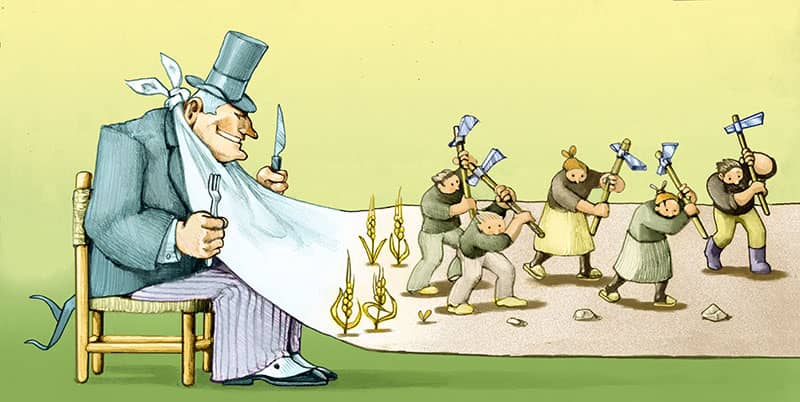 Capitalism offers many benefits, the biggest being social and financial freedom. Those who live in capitalist societies can choose their profession to earn more money and pursue a higher standard of living. They have the freedom to decide what to do with that money.
However, the fallout of capitalism is the constant pressure that stems from a need to 'make it' and beat the competition. "Internalized capitalism" is a new term coined by the younger generations to describe the idea of self-worth being directly linked to one's productivity.
Internalized capitalism causes people to feel that no matter what they do, it's never enough. It stems from a belief that we can only contribute to society if we're productive. This drive to become an asset in the workplace and culture leads to depression, burnout, and dissatisfaction. It makes people undervalue their accomplishments and place work over their well-being and relationships.
Under the pressure of internalized capitalism, it isn't easy to find value in just being you – for just being alive. To prove your worth to the world (and yourself), you must hustle and show that you are worthy of attention and praise. It's not enough to be a human being – you must be a 'human doing.'
Internalized capitalism impacts each social group differently based on socioeconomic background, race, gender, and country of origin. In her book, "Moving Up without Losing Your Way," Jennifer Morton highlights the sacrifices that strivers from first-generation and low-income college students must make as they pursue educational and career opportunities.
In pursuing upward mobility, strivers lose "ethical goods" such as connecting with friends and family or a clear sense of identity. "Strivers, I suggest, are particularly susceptible to these costs because of how the sacrifices they have to make in striving depend on background structures of injustice—socioeconomic segregation, the inadequate safety net, and cultural mismatch, to name a few," she writes.
Past historical figures show us that there is a ray of hope. Business magnate, John D. Rockefeller, known for his rigorous work ethic, which led to him becoming one of the wealthiest men in America, was able to deal with the demands of capitalism by finding balance.
His achievement in striking a balance inspired him to write this poem:
"I was early taught to work as well as play,
My life has been one long, happy holiday;
Full of work and full of play-
I dropped the worry on the way-
And God was good to me every day."
The poem reflects on the possibility of developing a sustainable work ethic driven by balancing pleasure with the labor of our professions.
How to find balance between being content and striving for more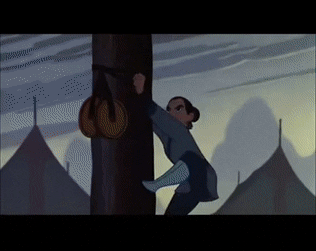 Being content and striving for more is a catch-22. But there are certain things we can do to overcome the curse of discontentment. Some are mindsets, while others are practices we can incorporate into our lives.
1. Redefine "striving"
Striving, by definition, is not a pleasant thing to do. The formal definition is "to try very hard to do something or to make something happen, especially for a long time or against difficulties."
When you "try very hard," it can be challenging to feel content because you're constantly on the grind. While achievers will tell you that striving is required when you're in the critical stages of growth, it's not sustainable or healthy in the long term.
A better alternative is being ambitious. When you have ambition, you still have the desire, willpower, and fire in your belly to go after what you want. But you also have room to take pleasure in what is. You can be content with the way things are without taking away from your future goals.
For example, in the early stages of growing their startup, a person working non-stop while neglecting other areas of their life – family, friends, health, self-care — is striving. But they are being ambitious if they consciously carve out sufficient time to work on their business, and stay on target with a realistic timeline that accommodates time outside of work.
2. Acknowledge your past wins
We've all made mistakes, and we've all failed. It's part of the learning curve of being human. However, many of us find it hard to let go. We make failure part of our identity instead of part of the process.
When our thoughts are focused on chastising and reprimanding ourselves over what we didn't do right, it's natural to feel discontent.
Looking back on the past to correct or improve on past actions, thoughts, and behaviors is constructive, but allowing it to play repeatedly without acting for change is not. If you are stuck in the maelstrom of "shoulda woulda coulda," switch your focus to what has gone right.
Write down a list of your top 50 or 100 successes. Refer to this whenever you're experiencing slowdowns, lulls, and disappointments. Another exercise you could try is writing all your wins (big and small) down daily or weekly. Read over them, give yourself a pat on the back, and appreciate the qualities and effort you put into making them a reality.
By celebrating the wins in your life, you build the muscle and habit of expecting to win in the future.
3. Focus on the right kind of happiness
Most of us believe that happiness is a destination we reach if we tick several boxes. These boxes are determined by society's definition of success, which usually includes having a college degree, a flourishing career, a mansion in a lush neighborhood, and an attractive spouse, with 2.5 kids.
While these accomplishments can make you happy, they do not guarantee being content. Plenty of people arrive at that place and feel like something is missing. They don't realize they are basing their happiness on the superficial trappings of success.
They are pursuing 'hedonia,' a type of happiness connected to fleeting pleasure. To experience true fulfillment, we must seek a different kind of happiness called 'eudaimonia.'
Coined by Aristotle in Ancient Greece, it speaks to the type of happiness that comes from dedicating ourselves to a task or project that has meaning and purpose. Finding purpose and having clear goals will make us feel enthusiastic about everything we do.
When we pursue eudaimonia as a lifestyle, we find joy in the process no matter where we are on the journey – the steady progress and contribution to the lives of others feeds us.
4. Embrace simplicity and humility
A simple life has a different meaning for everyone. For me, it's about slowing down, bringing back my childhood innocence, and laughing more to lighten the mood. For you, it could mean decluttering your home and eliminating all but the essentials so that you can live with fewer things.
Simplicity could be about whittling down your possessions to include only what's valuable and meaningful to you. It could even mean breaking away from toxic people with their chaotic energies so that you can restore peace in your life.
Regardless of what simplicity means to you, it brings you back to basics.
Writer Pico Iyer calls it "that kind of happiness that doesn't depend on what happens," based on a quote by monk David Steindl-Rast. In his essay, "The Joy of Quiet," Iyer writes, "Nothing makes me feel better – calmer, clearer and happier – than being in one place, absorbed in a book, a conversation, a piece of music. It's actually something deeper than mere happiness: it's joy."
Simplifying our characters by embodying humility is also conducive to contentment. When we cultivate humility, we understand our strengths and weaknesses, preventing grandiosity and self-importance from dominating our self-identities.
5. Avoid comparison
Can you remember a time when you felt good comparing yourself to someone else? My guess is you don't – because the act of comparing is disempowering. We naturally do it as social beings, but taking it too far negatively impacts our self-esteem.
If we're perpetually comparing ourselves to others, we can never be content with what we have. It distracts us from our path. Everyone comes into this world with a unique destiny and life path. For this reason, comparing ourselves to others only takes our eyes off our priorities.
There is enough for everyone, and we don't need to constantly be on "alert mode" when we see others getting ahead. If someone in your office gets a promotion, be happy for them and let that encourage you to put in more effort to get your recognition. Their good fortune is a sign that abundance exists, and you, just like them, can access it if you do things right.
6. Be grateful and present
Gratitude is one of the most effective ways to feel content. It reveals the beauty in your life and the silver lining in the difficulties you face. The simple act of shifting focus towards the things you appreciate, which you may take for granted, can raise your vibrations to unprecedented levels. Situational reframing gets you out of your head and stops you from feeling like a victim.
One of the most popular gratitude practices is writing a daily list of the things you are grateful for. This will train your mind to seek abundance in everyday life.
Gratitude also brings you back to the present. You can fully engage in the moment by using all five senses to attune to what's happening in the here and now instead of the past or the future. Effective ways to be conscious of the present moment are breath work, meditation, and self-reflection.
Striking the balance between contentment and the desire for more is ongoing. Sometimes our inner caveperson will push us to strive for more even if we have plenty. Other times our inner seer will remind us that we are abundant and self-sufficient. The aim isn't perfection but awareness – if we're aware enough, we can overcome chronic dissatisfaction and find windows of opportunities to experience the joy of being free from attachments to outcomes.
All my best on your journey,
Seline

Questions for you: Do you struggle to balance being content and striving for more in your life? What practices and approaches will help you achieve this sense of equilibrium and feel happier?
Did you like this post? Sign up below, and I'll send you more awesome posts like this every week.
Get My Weekly Insights Via E-Mail And Receive A Free Copy Of My New E-Book!
'The Fast Track Guide to Turning Your Dreams into Reality'