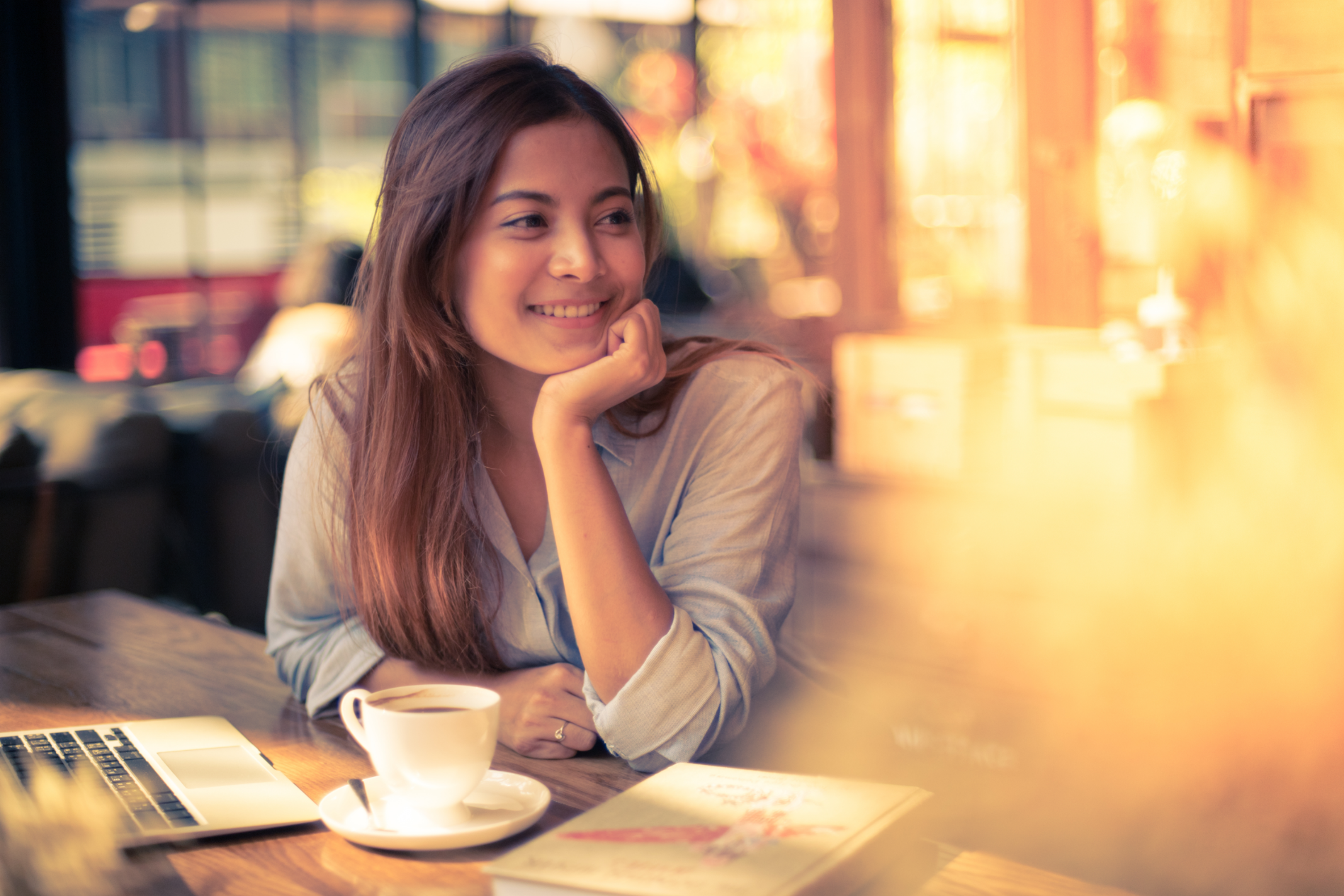 Serendipity is when you stumble on a lucky opportunity when you least expect it. It's played a key role in the success of people in various fields like science and business. But we don't have to wait around for lucky breaks. We can be intentional in making space for serendipity and use it as a tool for success. Learn how to boost serendipity for success with these six steps. (Estimated reading time: 5-6 minutes)
"Sometimes life drops blessings in your lap without lifting a finger. Serendipity, they call it."

— Charlton Heston
---
The idea of a "happy accident" seems like a paradox. We've grown to associate the word "accident" with an unexpected negative event (like a car crash) that usually ends up in damage and injuries.
The word "accident" is derived from the Latin word accidere, meaning to fall upon, befall, happen, or by chance. It describes any sudden and unexpected events that happen without human intervention, whether they be fortuitous or not. Serendipity describes the fortuitous kind.
To help you grasp this idea, think of a time when something you needed showed up right when you needed it. It's possible that you stumbled upon the opportunity when you were searching for something else and you were shocked by sheer coincidence.
Your serendipity story may involve meeting a significant person, such as a love partner, friend, or business associate who enhanced your life in some way. You may even have found a valuable resource, like a book or course, that supported your progress in a specific goal that you were working towards.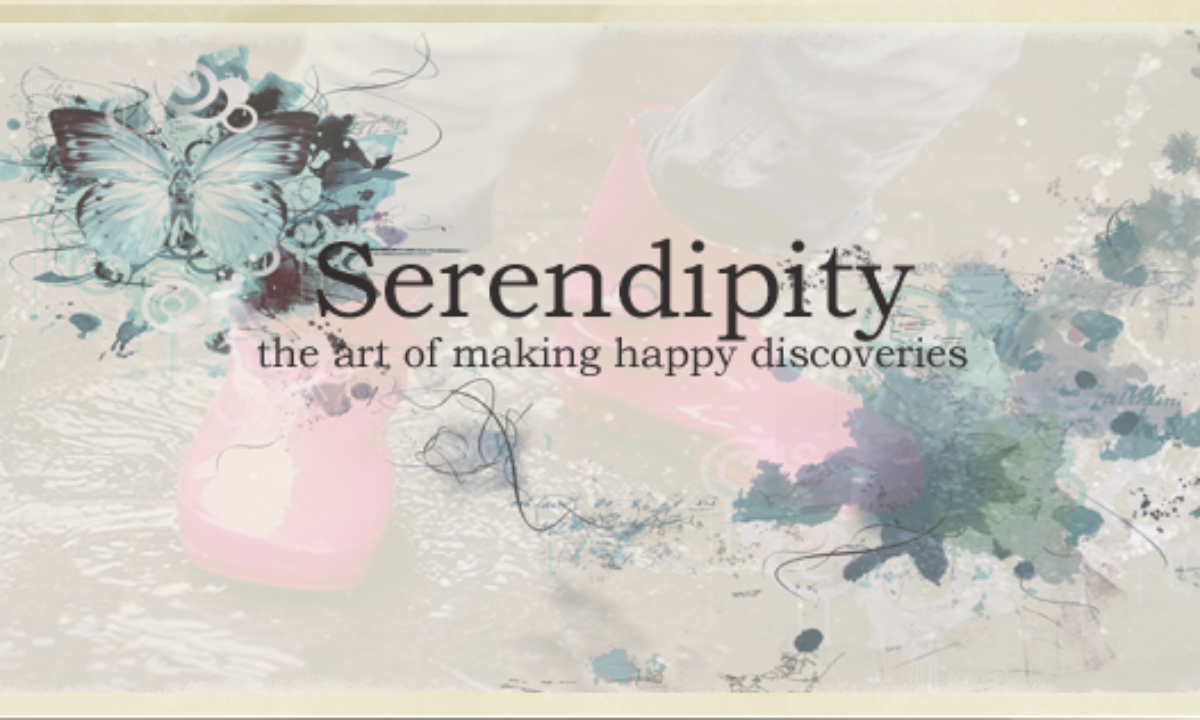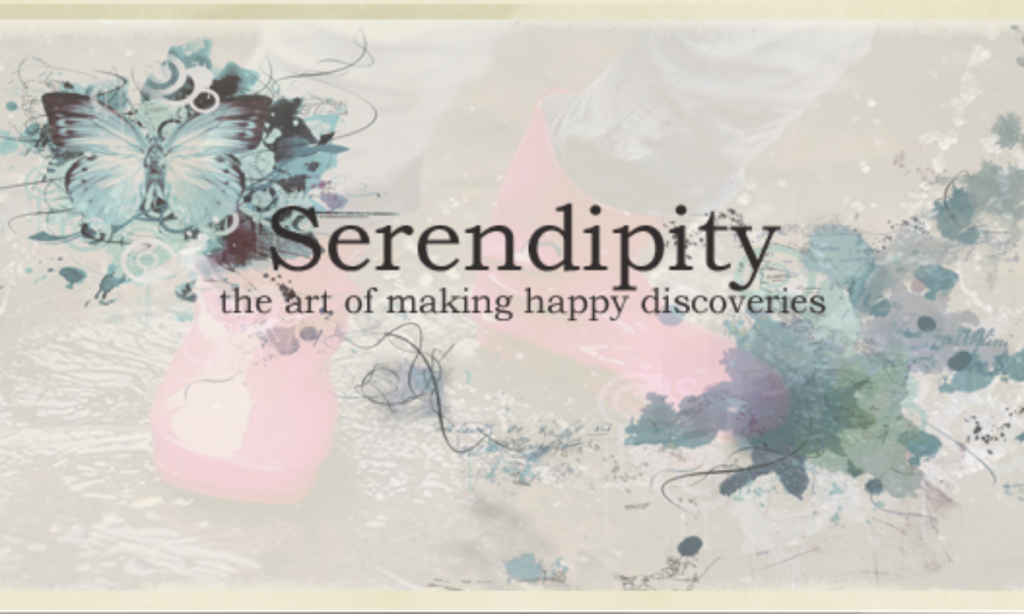 These lucky breaks and "chance encounters" are often so perfectly timed and personally significant that it's natural to think of it as an act of divine intervention. We can't help but feel that the universe conspired to bring the person or circumstance into our life to support our growth.
Swiss psychologist Carl Jung referred to this phenomenon as "synchronicity," which he defined as "the coming together of inner and outer events in a way that cannot be explained by cause and effect and that is meaningful to the observer."
Jung believed that these coincidences were not due to random chance or Higher Forces but a product of one's perception. That is, it becomes significant when we derive meaning from these events, and we use it as a source of direction, insight, and guidance.
We can see a great example of deriving meaning from synchronicities in the movie "Serendipity." The onscreen couple, played by John Cusack and Kate Beckinsale, bumped into each other while shopping while both in committed relationships.
After taking a walk together, Beckinsale's character insists that they leave their fate to destiny, and she uses a $5 bill and a book as their sign. After five years, Cusack finds the book and $5 bill, and through a series of events, fate leads them back together (this time as singles).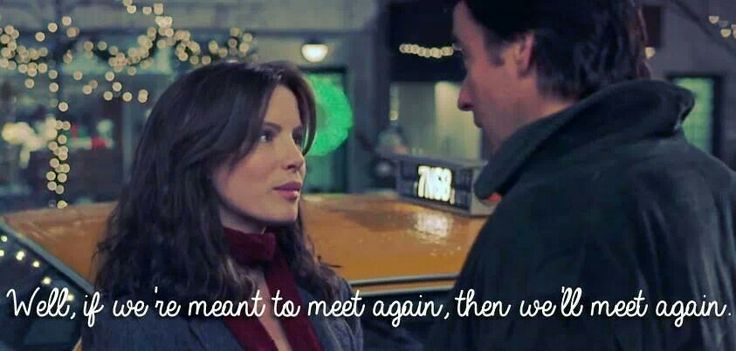 Based on my serendipitous experiences, I've learned that when you're curious, your life turns into a quest with an unexplainable flow of happenings. Having faith in the journey and the mysterious force that traverses our paths invites serendipity to tap us with its magic wand.
The rational mind, however, resists serendipitous explanations. It likes to search for predictable patterns and logical explanations to understand cause and effect and make sense of the trajectory of events.
The reality is that life is far from linear and sequential, and it seldom goes according to plan. This can often work in our favor.
Ask any person how they became successful, and you'll hear fascinating stories about lucky breaks, unexpected changes in plans, random meetings, and unanticipated consequences of steps that they took with a different motive in mind.
Serendipity plays a key role in accomplishments in business and scientific discovery – fields that supposedly operate in a controlled, methodical way. Some of the most significant innovations, like X-Rays, Post-it-notes, Penicillin, and pacemakers, came from detours and mistakes.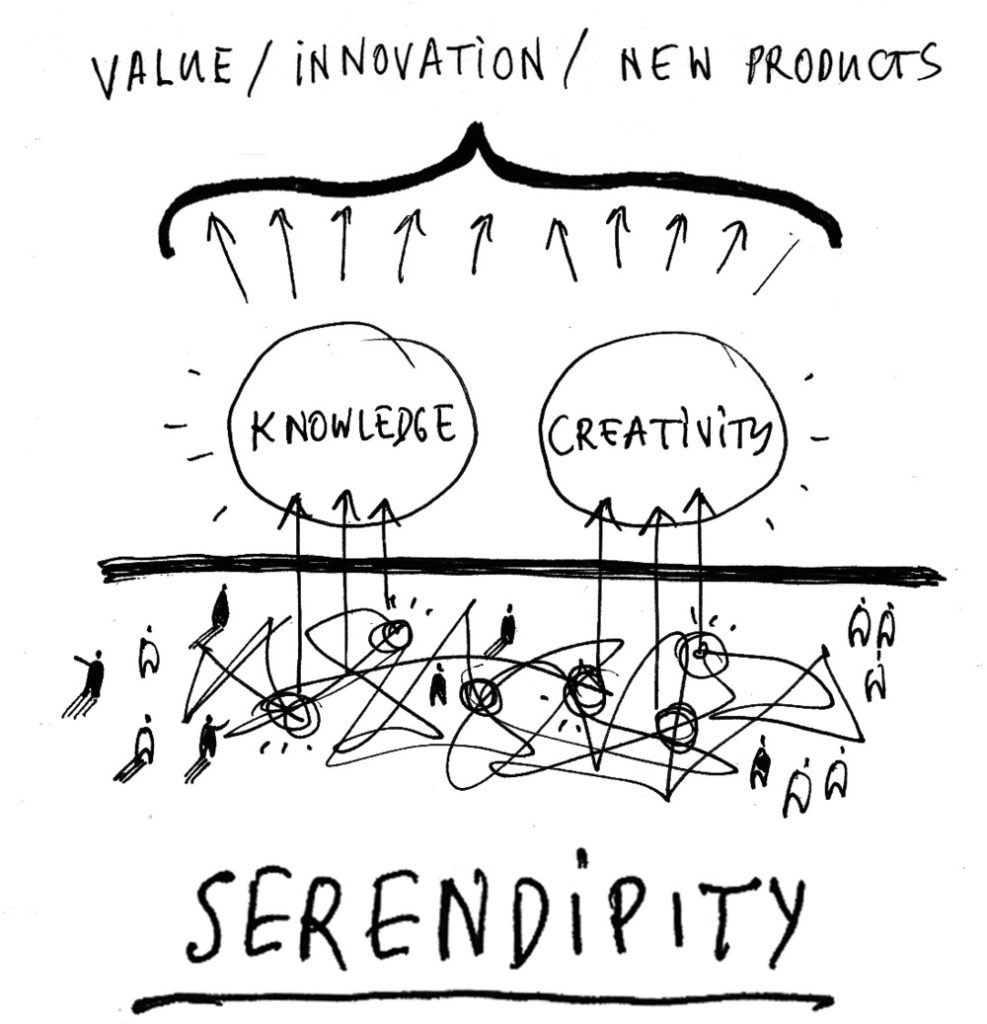 What's interesting to note is that many scientists deliberately design their experiments and procedures to increase the chance for serendipity to occur. They leave enough room for chance to do its magic, and are open to following the clues it leaves during the process.
We too can be intentional about making space for serendipity and, consequently, increasing its frequency in our lives. When we develop the right mindset and avoid the temptation of rationalizing or ignoring it, we can use serendipity as a tool to succeed in our endeavors.
Business strategist James Heaton alluded to this in an excerpt from an article he wrote:
"Serendipity is a combination of things: actively setting up opportunities, a willingness to go with the flow of events, the ability to see the thing that arises by chance, and finally, being ready to seize the opportunity—prepared both in the sense of being open to the possibility and ready to take advantage of it."
These six steps will help you boost serendipity in your life and harness it's power:
1. Know what you want: Serendipity happens when you notice and identify opportunities. You recognize it because you know what you want. Even if you don't know the specifics, a general sense of what you're going after and a grasp of your values can motivate you to grab an opportunity when you see it instead of letting it slip by.
2. Stay attuned to your surroundings: Many of us are guilty of having tunnel vision as we go about our daily lives. We're psychologically hard-wired to notice only those things that are relevant to us and ignore the things that aren't. To become aware of serendipitous episodes we must escape these ruts and pay attention to our surroundings. A whole new world of possibilities opens to us if we stay attuned and slow down.
3. Put yourself in new situations: Show up to places where you know there's a high chance of finding people and information that could be of interest to you. Say yes to parties, conferences, and meetings you're invited to. Take a different route to work or eat at a different place for lunch. You never know where serendipity may find you, and you must be present for it.
4. Experiment: Stay curious and don't be afraid to ask, "what if?" Those intuitive nudges come up when you're doing new things or find new ways of doing things, processing what you learn along the way. Failed attempts are valuable guideposts that can take us in the right direction. Many inventions were born from mistakes and detours that made people try something else.
5. Share your goals with others: Telling people in your network and social circles about your aspirations significantly increases the chance of realizing your dreams. For instance, if you're an artist looking to break into the music industry, maybe a friend you share this with tells you that they have a neighbor who owns a record company who they're willing to introduce you to.
6. Be generous: Giving not only makes the giver and receiver feel better, but it generates good karma. When you do something kind and thoughtful for someone, the universe finds a way to give back the energy to you. This often happens in the form of serendipity. The more you give from a genuine place, the more good fortune you attract into your life.
Serendipity is found by those who are driven by passion – those who see their lives as one big adventure and who aren't afraid of randomness. It's that desire to become more, and an unwavering faith that they're supported, that makes things happen. As writer Paulo Coelho said, "When you want something with all our heart, the universe will conspire in helping you achieve it."
All my best on your journey,
Seline

Question for you: Have you experienced serendipity? How did it make you feel and what did you learn from it?
Did you like this post? Sign up below, and I'll send you more awesome posts like this every week.
Get My Weekly Insights Via E-Mail And Receive A Free Copy Of My New E-Book!
'The Fast Track Guide to Turning Your Dreams into Reality'