The ability to communicate between cultures can give you an edge in your professional life and make you a more empathetic communicator. Each culture has different ways of expressing themselves, both verbally and non-verbally. When you learn cross-cultural communication styles, you'll be able to recognize similarities and differences among various groups that allow you to engage in a meaningful way. (Estimated reading time: 7-8 minutes)
---
"It is not our differences that divide us. It is our inability to recognize, accept, and celebrate those differences."

— Audre Lorde
---
A few decades ago, the idea of traveling overseas and meeting people from other regions and countries was not part of everyday life. Today, it's a different story.
Technology and accessible transport options have made the world more connected. Now you can hop on a plane and reach the other side of the planet in half a day. You can have video calls with people from another country at no cost.
The physical barriers that separate us have been lifted, and we can befriend those from different backgrounds. The question is, are we prepared to forge such connections?
Just as our bodies need a few days to adjust to a new time zone, our minds and perceptive abilities need time to adapt to the new people we encounter.
Whether you're a student interested in studying abroad, a businessperson liaising with foreign partners, or an Etsy seller interacting with international customers, knowing how to effectively communicate with people from different backgrounds leads to successful interactions.
Find common ground and appreciate your international peers when communication with them by understanding all aspects of their cultural communication styles: their customs, perceptual windows,  verbal and non-verbal cues.
Brokering peace: the power of listening in cross-cultural communication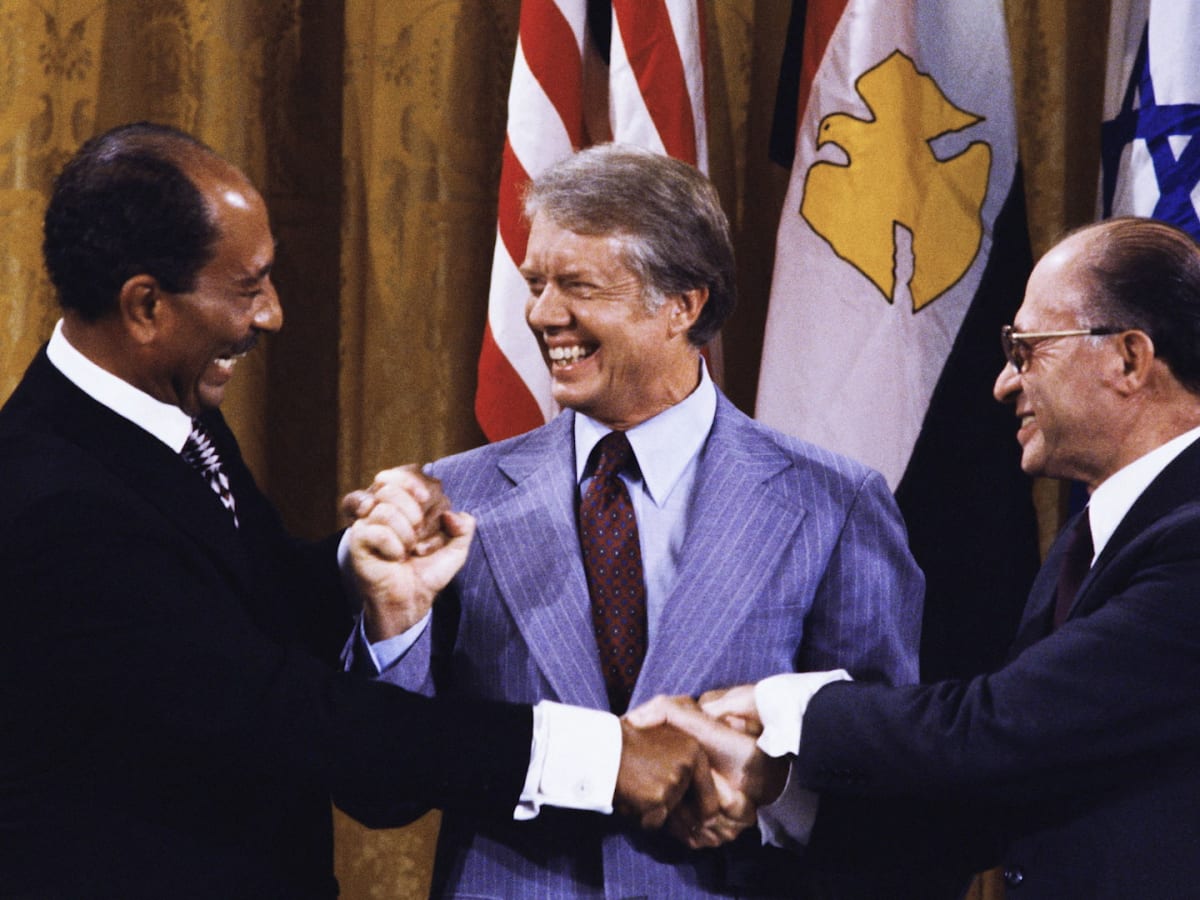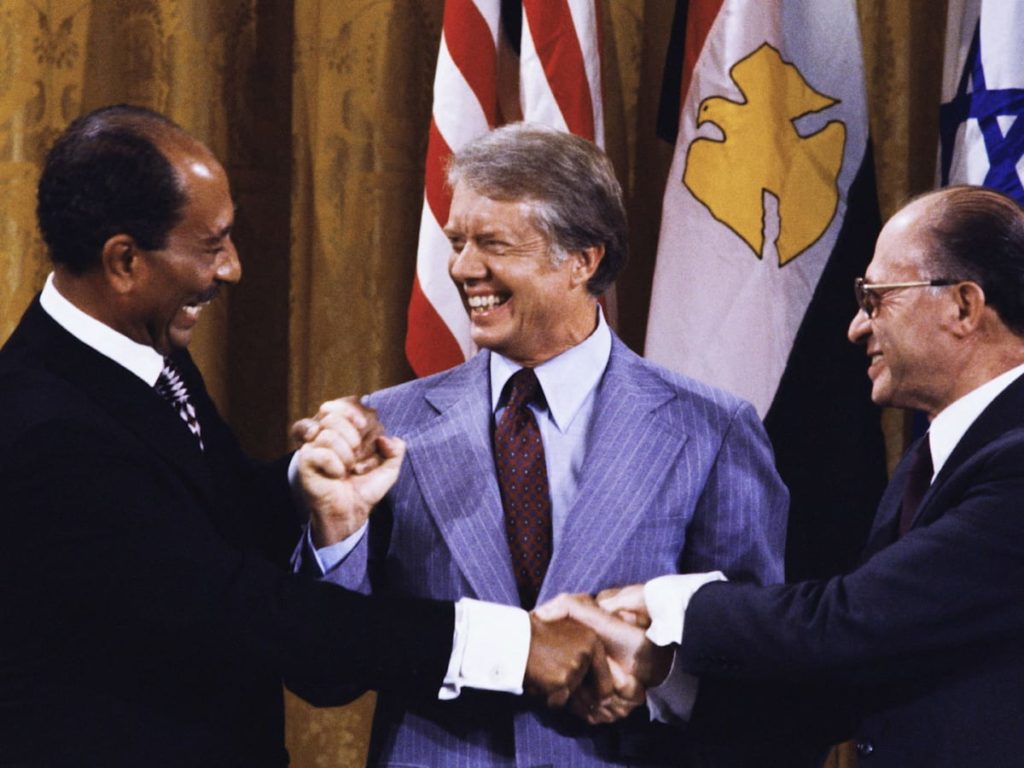 On March 26, 1979, U.S. President Jimmy Carter startled the world when he successfully brokered a peace treaty between hostile adversaries, Egypt's President Anwar el-Sadat, and Israel's Prime Minister Menachem, at Camp David.
"Let history record that deep and ancient antagonism can be settled without bloodshed and without staggering waste of precious lives," Carter said at the historic event.
While the peace forged was "partial and incomplete," it still stands as one of the great diplomatic victories of the 20th century. Carter recalled years later that this watershed moment that laid a foundation for achieving peace in the Middle East was not easy.
"It was mean. They were brutal to each other," Carter told his wife. Israel and Egypt waged four wars against one another, and any hopes of reconciling their differences seemed bleak.
Not only did he have to contend with helping both parties see eye-to-eye on issues, but he also had to understand the different approaches they took.
According to Daniel C. Kurtzer, former U.S. ambassador to both Egypt and Israel, "The Israeli approach was very legalistic and focused on details, while the Egyptian approach was focused on the big picture."
As frustrations escalated, Carter invited Begin and Sadat to Camp David in Maryland.
For thirteen days, Carter put aside his presidential duties to focus on negotiations. Despite his efforts, Sadat and Begin clashed and brought up past differences.
Carter quickly picked up on the acrimony and took a more active role in drawing up the peace proposal. He met with both leaders separately, taking his own detailed notes that he shared back and forth between the two.
This proved to be a successful strategy that finally led to approval from both parties. Carter would win a Nobel Peace Prize years later for his contribution to ending hostilities via the Camp David Accords.
One of the critical skills of a mediator is the ability to listen and ask the right questions, and Jimmy Carter excelled at that. He communicated with people on a more personal level and developed an intimate understanding of the nations and governments he was dealing with.
Another marker of his effectiveness in foreign negotiation was his willingness to familiarize himself with other cultures. Before the accords, Carter visited both Egypt and Israel to be in a stronger position to tackle any possible disagreements.
Understanding both sides better, and engaging in constructive dialogue, increased the feasibility for both parties to reach an agreement. It meant that using weapons and threats was no longer necessary.
Culturally cognizant: the importance of recognizing cultural communication styles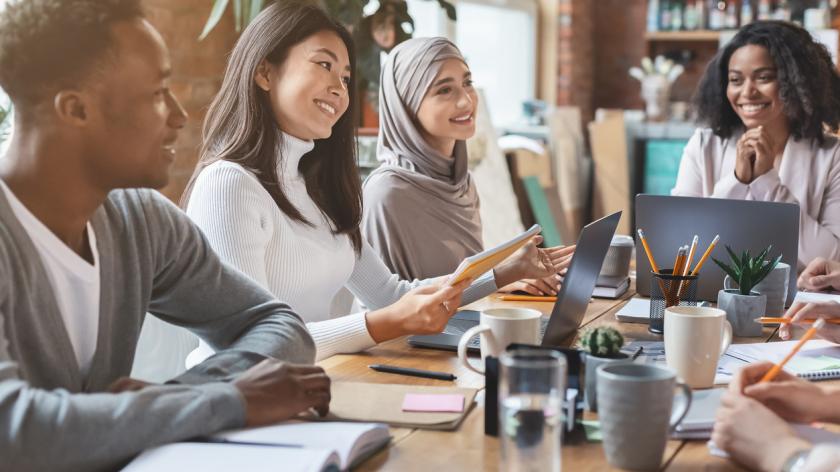 Few of us will ever find ourselves in positions where we must broker peace deals between countries, but there's a chance we'll experience it on a smaller scale in our multicultural world.
Developing Carter's sensitivity and tact begins with understanding the different communication styles. Before we can talk about the different cultural communication styles, let's clarify what culture comprises.
Culture forms the fabric of an entity, whether that be of a country, family, or organization. It's the shared values, beliefs, behaviors, and attitudes a group of people shares as a guide to think, act, and feel.
All aspects of communication are impacted by our culture, from the way we communicate digitally to our non-verbal feedback (think eye contact and nodding) to the words and voice tone we use.
Cross-cultural communication is the process of recognizing similarities and differences among various groups to engage with members in a meaningful way. Those who are highly skilled at it have a willingness and ability to adjust their communication style to build rapport.
To get a sense of different cultural behaviors, observe people's body language, hand gestures, and how openly they express themselves. You'll notice patterns emerge in a group.
Communication styles are seen in the following ways:
The way people use facial expressions, gestures, and words to display mood, and express emotions
The subtle or explicit nature of language and behavior
The importance of verbal and non-verbal communication to get a message across
How much information is shared and disclosed with others
The amount of information people require or provide during interactions
Whether you want to sell a product, collaborate with an associate, or make a new friend, understanding how culture influences communication will help you achieve cooperation and avoid conflict and misunderstandings.
Stepping into their shoes: understanding the dimensions of cultural communication styles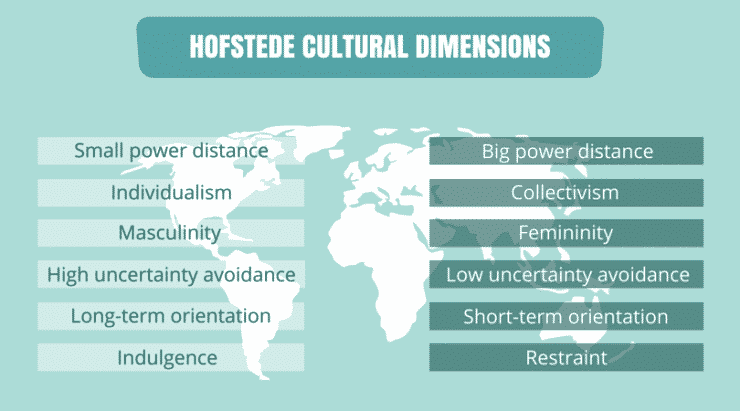 Before we grasp the different cross-cultural communication styles, we must differentiate one culture from another. Social psychologist Geert Hofstede developed six cultural dimensions that can be used to compare various cultures. These cultural dimensions exist on a continuum that ranges from high to low.
Power distance: This pertains to the degree to which a society accepts the distribution of power. High power distance cultures like Japan pay more attention to titles, status, and age than lower power distance cultures, like Denmark, that favor a less hierarchical society.
Individualism: Cultures with high individualism emphasize individual self-interest and accomplishment over the interests of a group or collective needs. According to Hofstede's data, the U.S has the highest individualism score while Guatemala has the lowest.
Uncertainty avoidance: This indicates the degree to which a culture tolerates risk, uncertainty, and change. High uncertainty avoidance cultures, like France, prefer order and structure. Low uncertainty cultures, like Canada, are more relaxed and willing to take risks.
Masculinity: High masculinity is associated with qualities like assertiveness, materialism, competition, and achievement. Low masculinity demonstrates traditionally feminine traits like caring, cooperation, and quality of life. A Briton working abroad might want to tone down the high masculinity streak to fit into a feminine-oriented country like Spain.
Time orientation: This speaks to the degree to which a culture makes decisions about the present versus the future. Cultures that are low on this scale want quick results and focus less on long-term success. For instance, Asian companies value patience and persistence as opposed to American companies that tend to focus on short-term results.
Indulgence: High indulgence cultures are more tolerant of people indulging their impulses and desires than more restrained cultures that encourage controlled behavior. The social norms of a more restrained culture like Russia may surprise unknowing visitors from high indulgence cultures, like Argentina.
Remember that these are generalizations that don't account for other influences on cultures, like globalization. There may be subcultures within a group that do not conform to the norm. For instance, if you're an American who grew up in a tight-knit Mexican community, your value system may be far more collective than individualist.
Stepping into their minds: understanding the verbal communication styles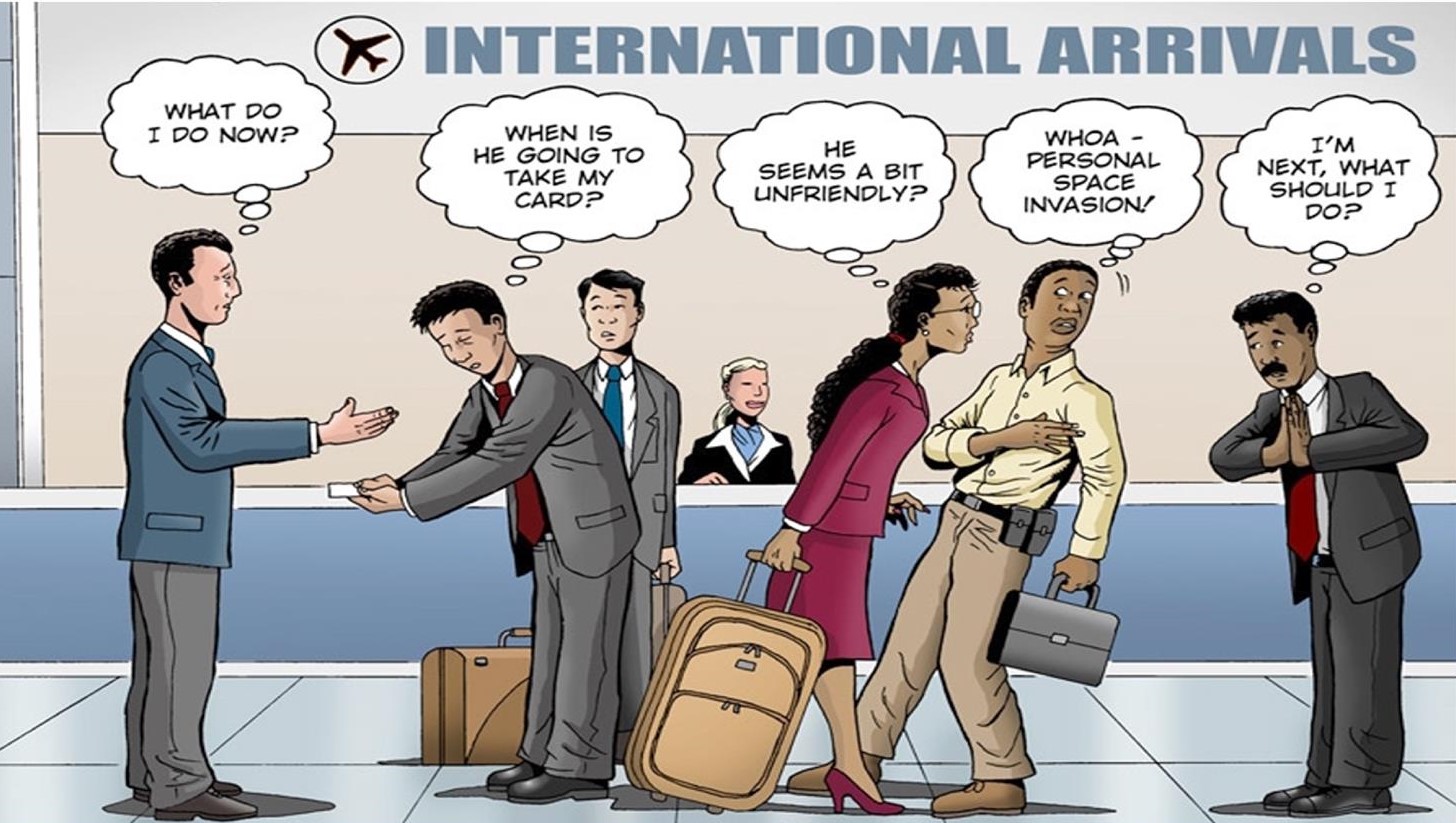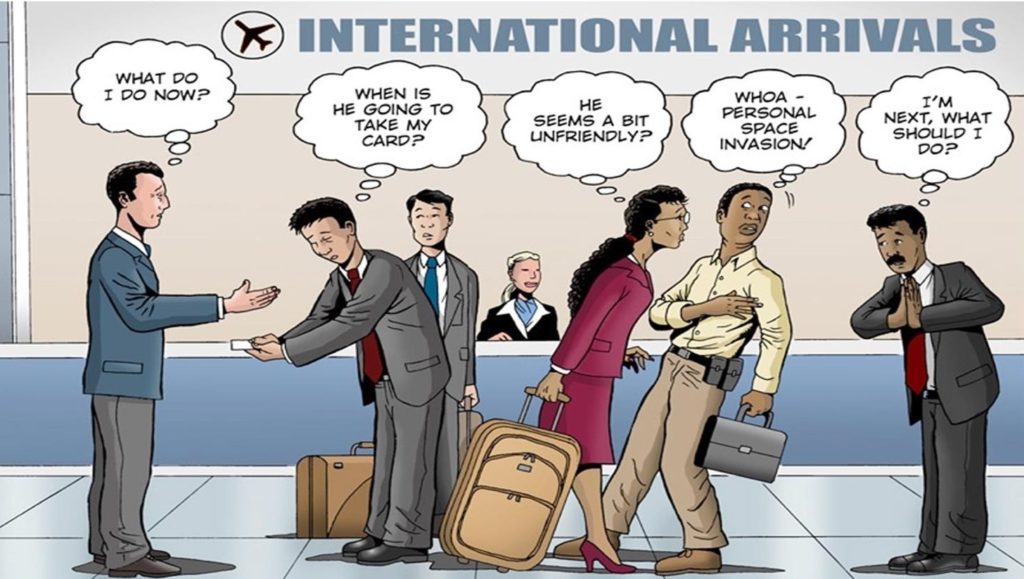 Cultures have different ways of expressing themselves verbally and non-verbally. Using this framework will make it easier to understand the ways of the specific culture you're dealing with:
Direct vs. indirect style
Direct communication cultures are succinct and to the point in how they use language to express themselves. They are clear, brief, and may openly express disagreement without being seen as disrespectful. However, those from a culture with an indirect communication style might consider them blunt and rude. They prefer to be more subtle and use gestures, facial expressions, eye contact, and body language to enhance their message.
Direct communicators from cultures like Germany might miss the nuances and tactful words of someone from the U.K, a generally more indirect culture.
Elaborate vs. exacting
The elaborate style is characterized by expressive and rich language that uses a lot of proverbs, metaphors, and exaggerations. This is a predominant style in Middle Eastern countries like Lebanon, Iran, Egypt, and the U.A.E. Exacting style of communication tends to be more succinct, where the speaker just uses enough words to communicate their intention without adding fluff.
A listener from a Western country might find the elaborate style exaggerated and over the top while someone from an Arab country may feel like something is missing from what they are saying.
High context vs. low context
This scale refers to the ratio of verbal and non-verbal cues used in communication. High context cultures like China and Brazil focus on meaning, tone, and underlying context, not just the words they use. On the other hand, low-context cultures like Australia and the U.S. explicitly state what they want to say and clarify and slow down if they are not understood.
Silence and conflict avoidance
Not saying anything is a way to communicate in many cultures. Silence can signify that a person is giving thought to what is being said and showing respect for a speaker. Not doing so can be seen as being rude.
Hesitancy to openly offer feedback is the sign of a culture that values harmony and "saving face." Asian cultures might use long-pauses and evasive responses to avoid confrontation and show anger and disagreement.
The ability to communicate between cultures is an increasingly valuable skill. Not only will you have an edge in your professional life, but you'll be able to enter new worlds. Every person you meet enriches your life by adding more vibrancy and context to your existence.
All my best on your journey,
Seline

Question for you: Can you remember a time in your life when you had to communicate with someone from a different country or state? What was it like and what did you learn from the experience?
Did you like this post? Sign up below, and I'll send you more awesome posts like this every week.
Get My Weekly Insights Via E-Mail And Receive A Free Copy Of My New E-Book!
'The Fast Track Guide to Turning Your Dreams into Reality'