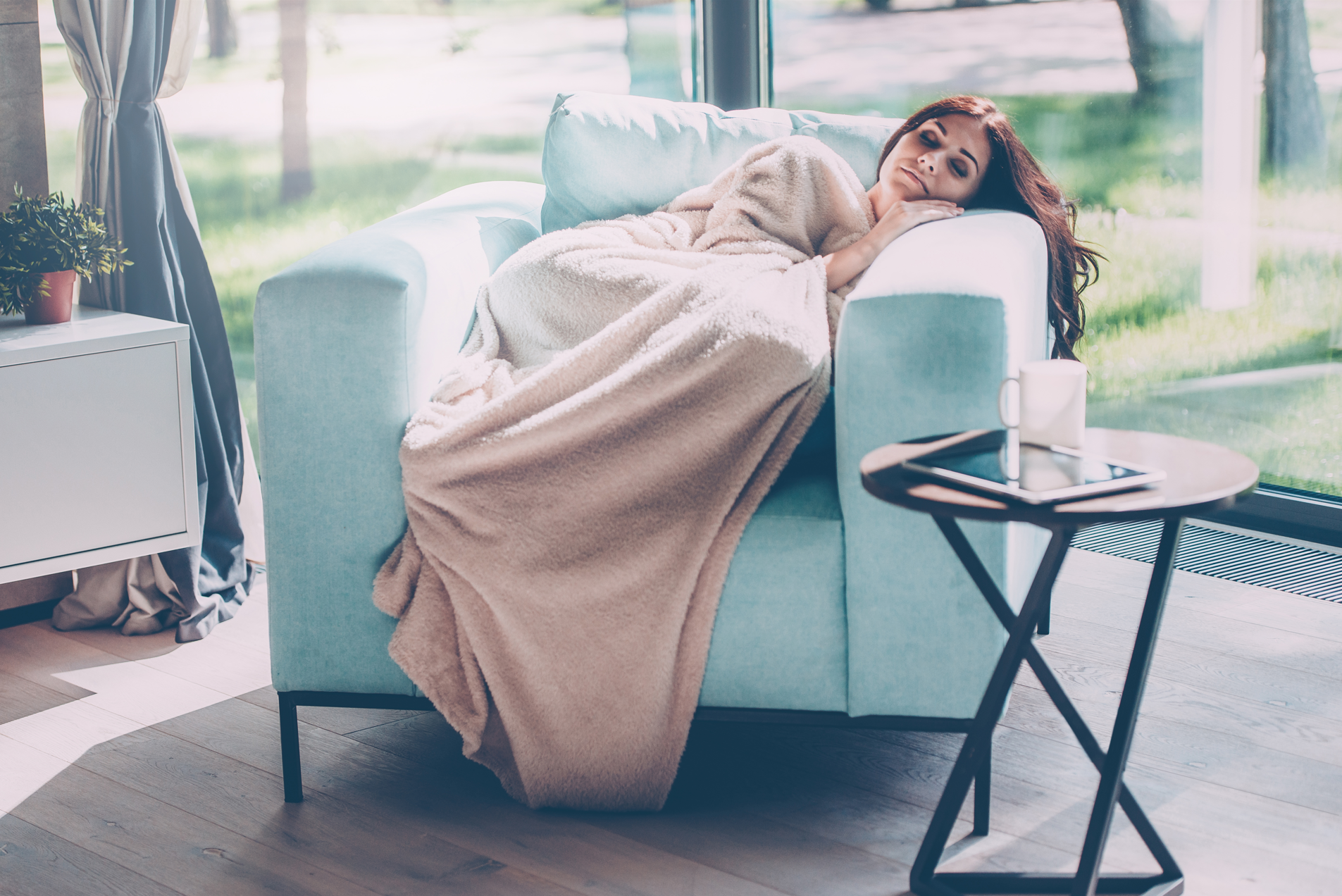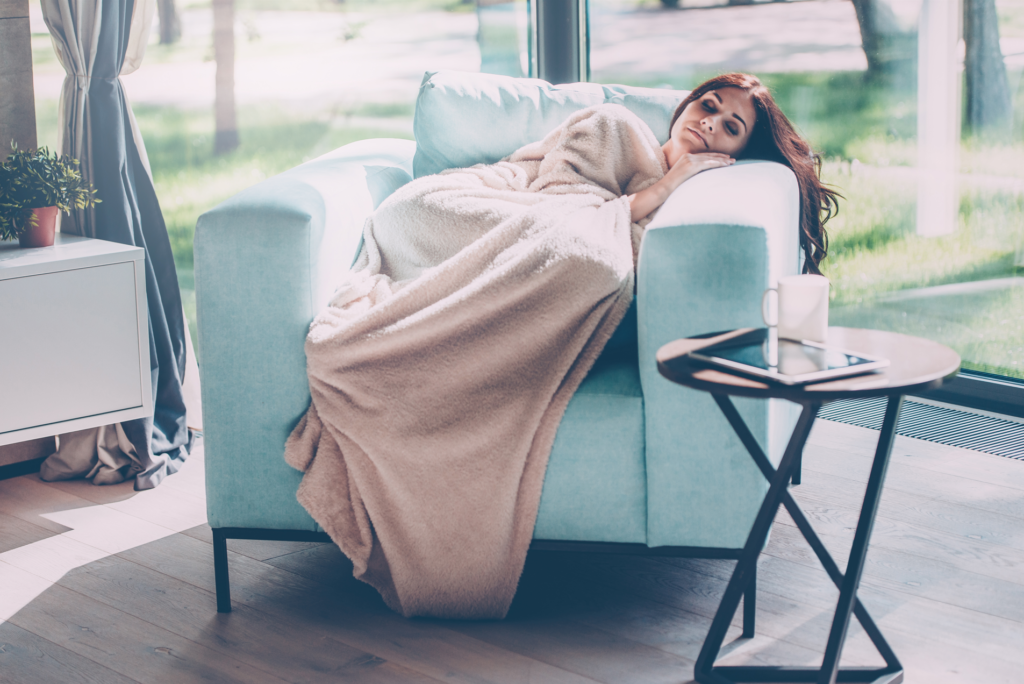 The inability to stick to things before achieving the desired results prevents us from reaching success and undermines our confidence. We all tend to fall off the bandwagon — life is unpredictable and human motivation is fickle and changeable. But we can prevent this from happening by knowing what drives us and how to use those drivers to roll up our sleeves and get things done. (Estimated reading time: 7 minutes)
---
"We can do anything you want to if we stick with it long enough."

— Helen Keller
---
A frustrating tendency that many of us share is not sticking with things. It's frustrating because it's detrimental to our progress and our own doing.
You might have said you'd go to the gym three times a week; you do that for a month, then you just stop. Perhaps you committed to complete a project but get distracted by something, and the plan goes out the window.
Before beating yourself up, know that we all do this in some form or another. It's not always possible to determine whether we're capable of sticking with plans. Life is unpredictable and human motivation is fickle and changeable.
At the same time, you want to have enough discipline to make sure that you're steadily moving in the right direction and that you're taking care of yourself and others. It's easy to get stuck in a rut of eating potato chips and watching Netflix all day, gradually slipping into a life of mediocrity.
This is easily preventable if we know what drives us and use that knowledge to apply ourselves whenever we need to roll up our sleeves and get things done.
Rome wasn't built in a day: overcoming the expectation of instant success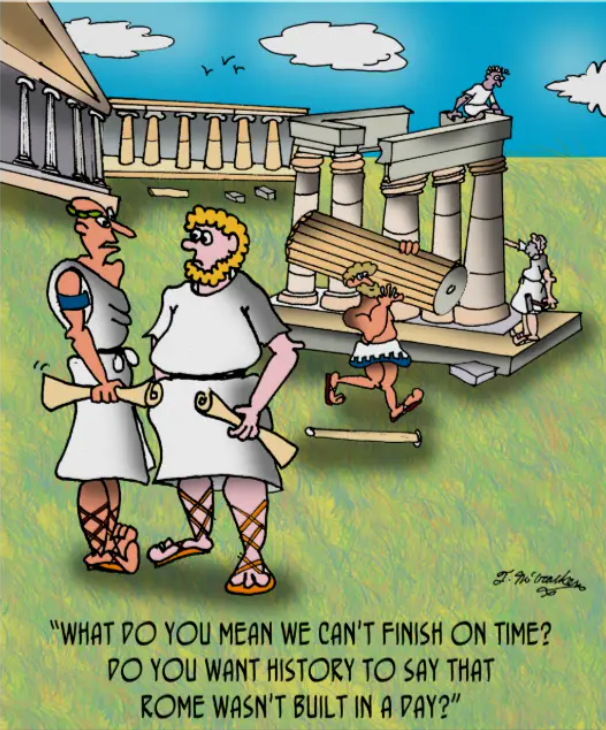 We're living in an instant age where we can get a lot of our needs met instantaneously, from instant streaming services, same-day delivery services, and quick beauty treatments that can transform us. At the touch of a button, we can shop for groceries or book a dream vacation.
This has created a culture where everyone wants everything right here and now -including success. The market has caught on to this impulse and churned out instant success schemes that require short-term investment and are high risk, which they sell to their prey, looking for shortcuts.
The notion of "instant success" does not exist. Apart from lottery winners and those born or married into privilege, building fortune (financial or otherwise) requires an ability to stick with things long enough to see results.
As the proverb goes, Rome wasn't built in a day. Originally a small village, it was finally founded as a city in 753 BCE after 1000 years of expansion. There were significant building spurts between 750 BC and 476 CE, then from 1376 to 1910. Eventually, it turned from a city of bricks into a city of marble.
Similarly, we must lay one brick at a time to build an empire as grand as ancient Rome. Accomplishing anything worthwhile takes time. As we master a habit, skill, or craft, it's essential to keep perspective on our dreams, knowing they'll eventually unfold.
In this way, we take pleasure in the process, no matter how long-winded it appears to be. It becomes about the journey and not only about reaching the finish line. As the late motivational guru, Jim Rohn, said, "The major value in life is not what you get. The major value in life is what you become."
Sticktoitivity: the secret behind innovation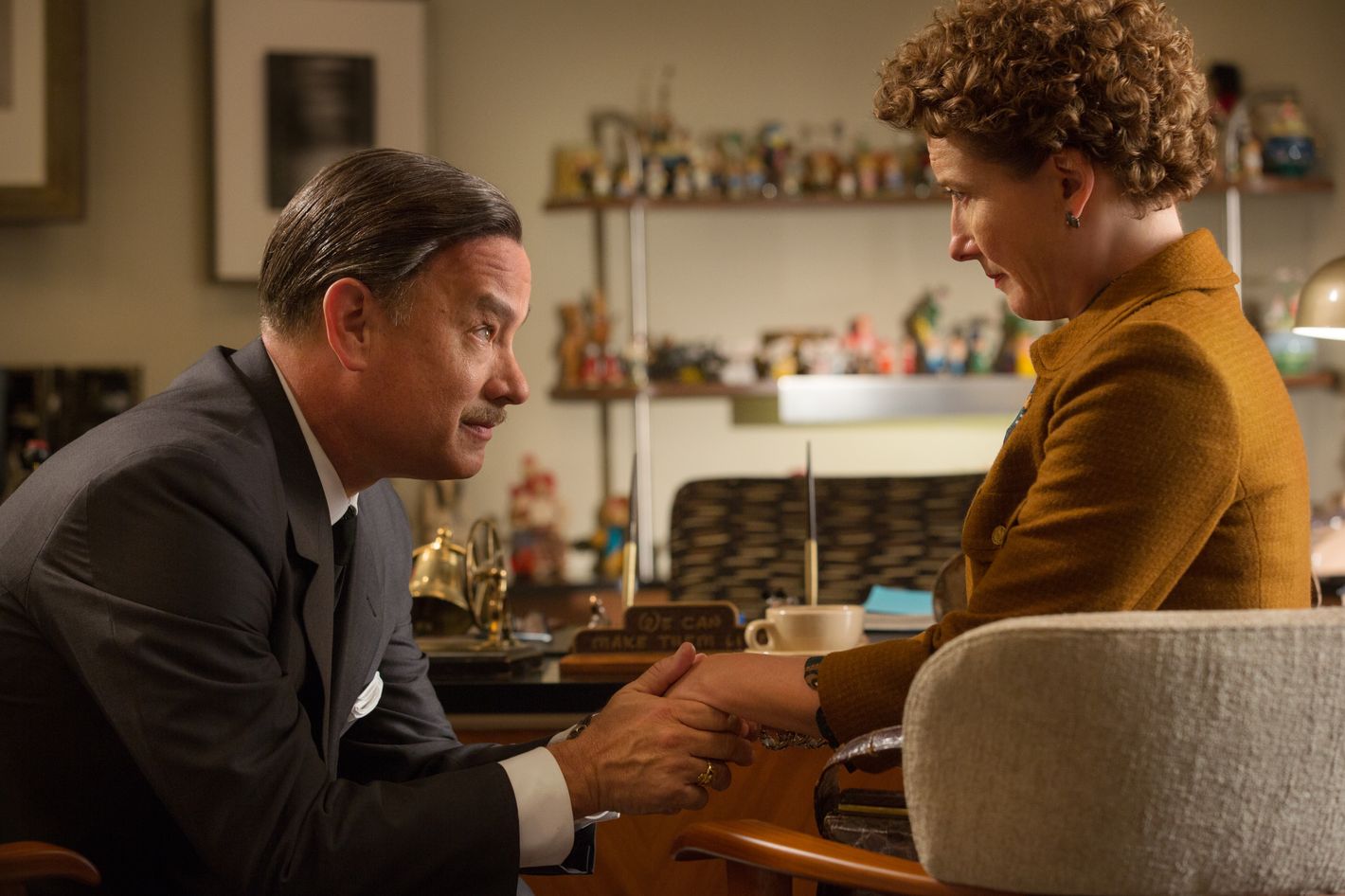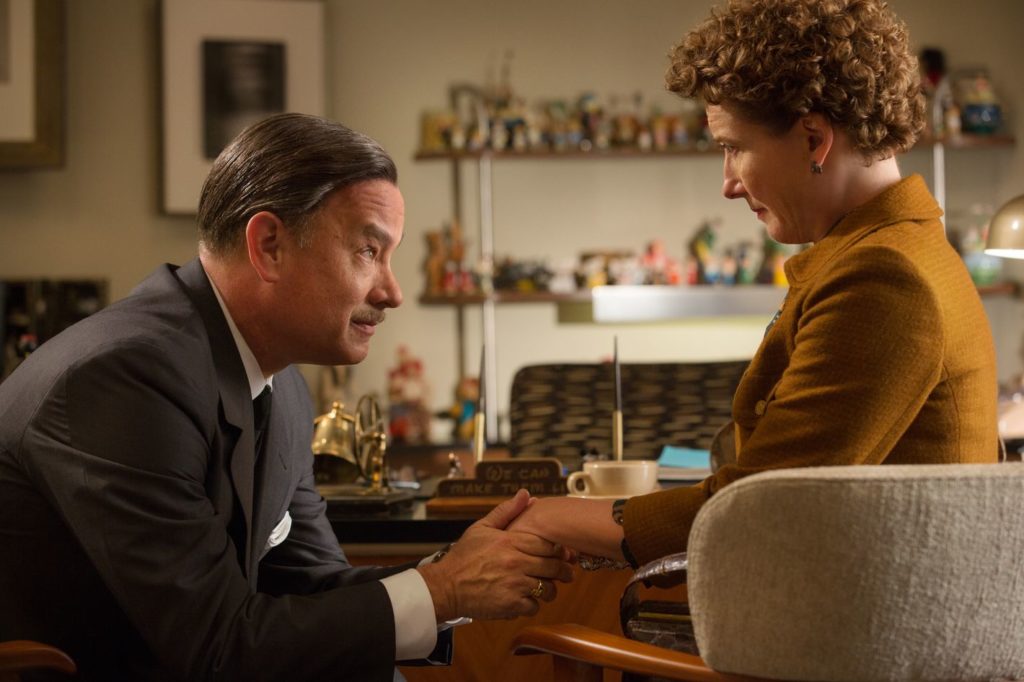 In his book, "The Ten Faces of Innovation," author Tom Kelly identified the key players in an organization that fosters new ideas and creativity. One of them was what he called the "Experimenter" – the type that takes calculated risks and likes to experiment with new ideas.
Their love for the fun of discovery and thirst for inspiration, no matter how much sweat that entails, makes them a vital part of any organization and society. If they come across a problem, they tap into their creative wellspring until they find a solution.
Walt Disney, an exemplar of the Experimenter, coined a phrase for the special type of persistence that this person demonstrates — he referred to it as "sticktoitivity." Disney's genius comes from artistic talent guided by ambition, but above all, his "sticktoitiveness."
While there were many incidences in his life where he demonstrated this quality, the greatest one was when he set out on his mission to turn the book "Mary Poppins" into a movie.
To adapt P. L. Travers' novel into a screenplay, he had to get her permission. Travers was against the idea when Disney first approached her. Determined to get her on board, he repeatedly traveled to her England home to convince her.
After 16 years of persuasion, she finally gave him permission after being convinced of his vision for the film and taken by his charm. The timeless classic went on to garner worldwide acclaim and honors.
Sticktoitivity is a must for creativity and innovation – and the good news is that we can start small, through micro habits. When we break down ambitious ventures into smaller do-able ones that we build over extended periods, we inch closer every day.
Adopting sticktoitivity: the common obstacles to sticking with things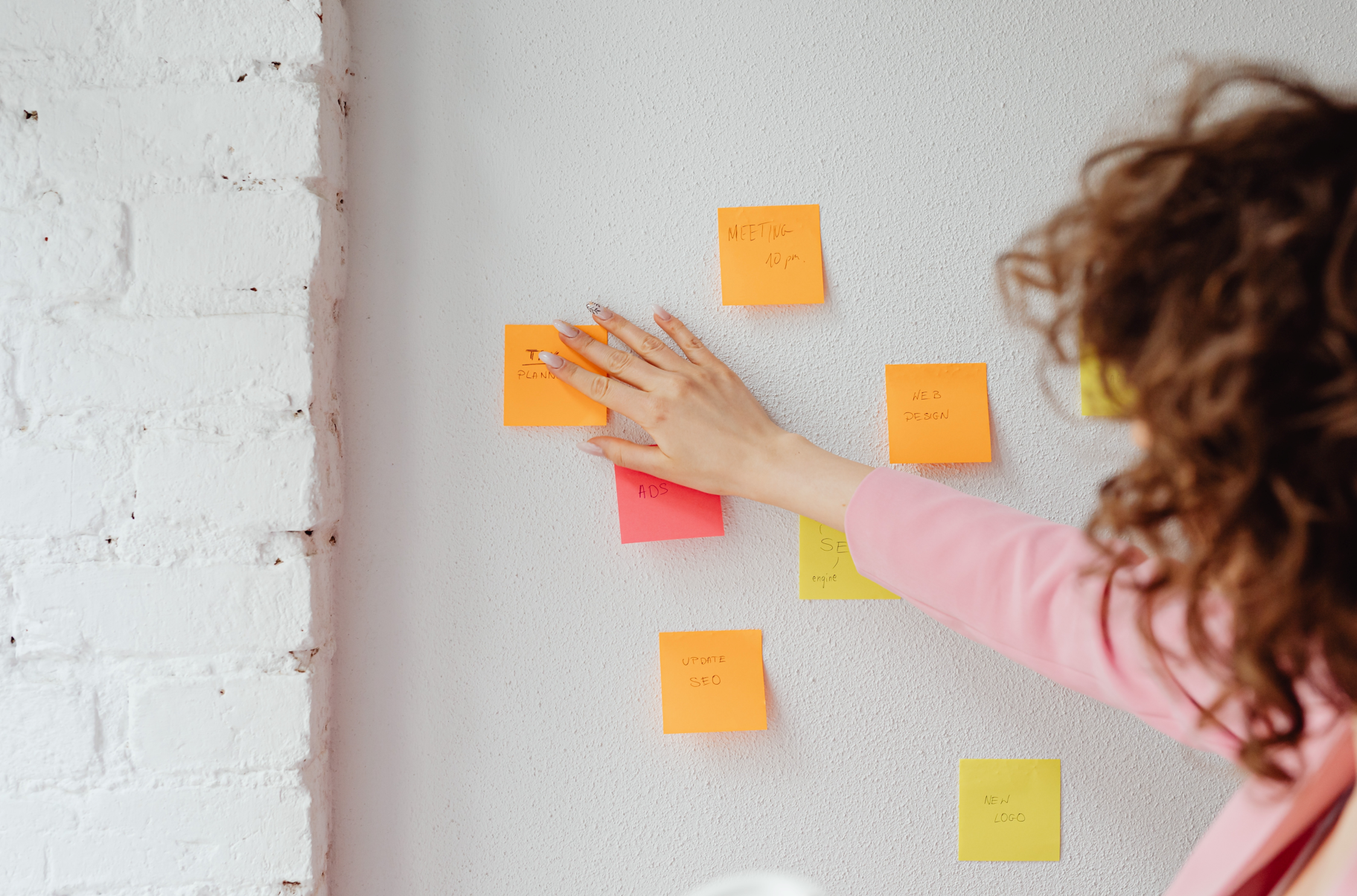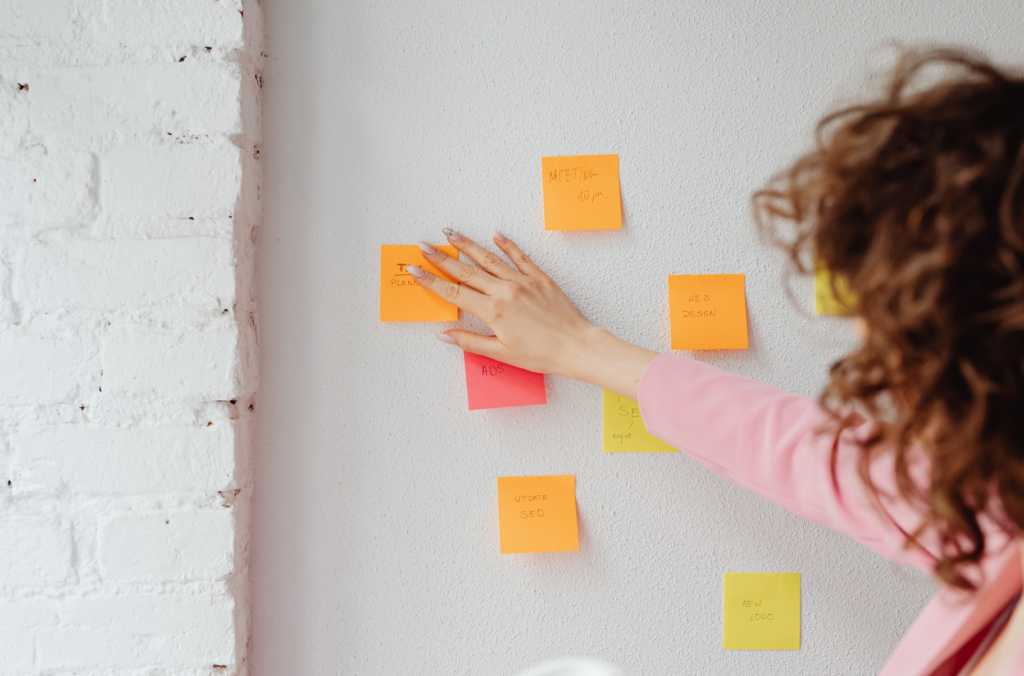 Sticktoitivity is the mark of a successful person. You too can build your ability to stick to things by familiarizing yourself with what can get it the way and how to overcome it.
1. Not thinking it's important enough and lacking urgency: Prioritization is a matter of placing importance on the task at hand and giving it a deadline. If we don't think something is important enough, we won't set aside the time to see it through and commit to it. The best way to do this is by tying your everyday tasks to your values and vision and setting a timeline.
2. Attempting to do many things simultaneously: When we experience a surge of inspiration, it's tempting to take on too much. We might try to start several new habits simultaneously in this frame of mind, which is a recipe for overwhelm and failure. Slow down and start with the two most important habits and once you get comfortable with them, add the others.
3. Lack of clarity and time: Having clarity makes the tasks less complex and more doable. A clear vision also motivates you to take action. Poor time management is a common concern. Most people think that they don't have enough time, but they just don't know how to create time in their schedule. Gain clarity by writing and articulating the steps you need to take and make time in your schedule for them, and you'll find that it's a lot easier to stick to it.
4. Being in an environment that doesn't support their habits: Environmental triggers hold people back from staying committed to their habits. When you're trying to start something new, it's important to change your environment to support you. For instance, if you're trying to eat healthier, clear your cabinet of junk food, and replace it with fresh and nourishing foods. Also, make sure you surround yourself with people who encourage your new habits.
5. Temptations distract you: Our world is full of temptations, from social media pings to sugary pastries on full display at our local grocery store. Our habitual response is to give in and rationalize it as a treat or a "small break." Willpower, discipline, and creating an environment that does not expose us to temptation solves this common problem.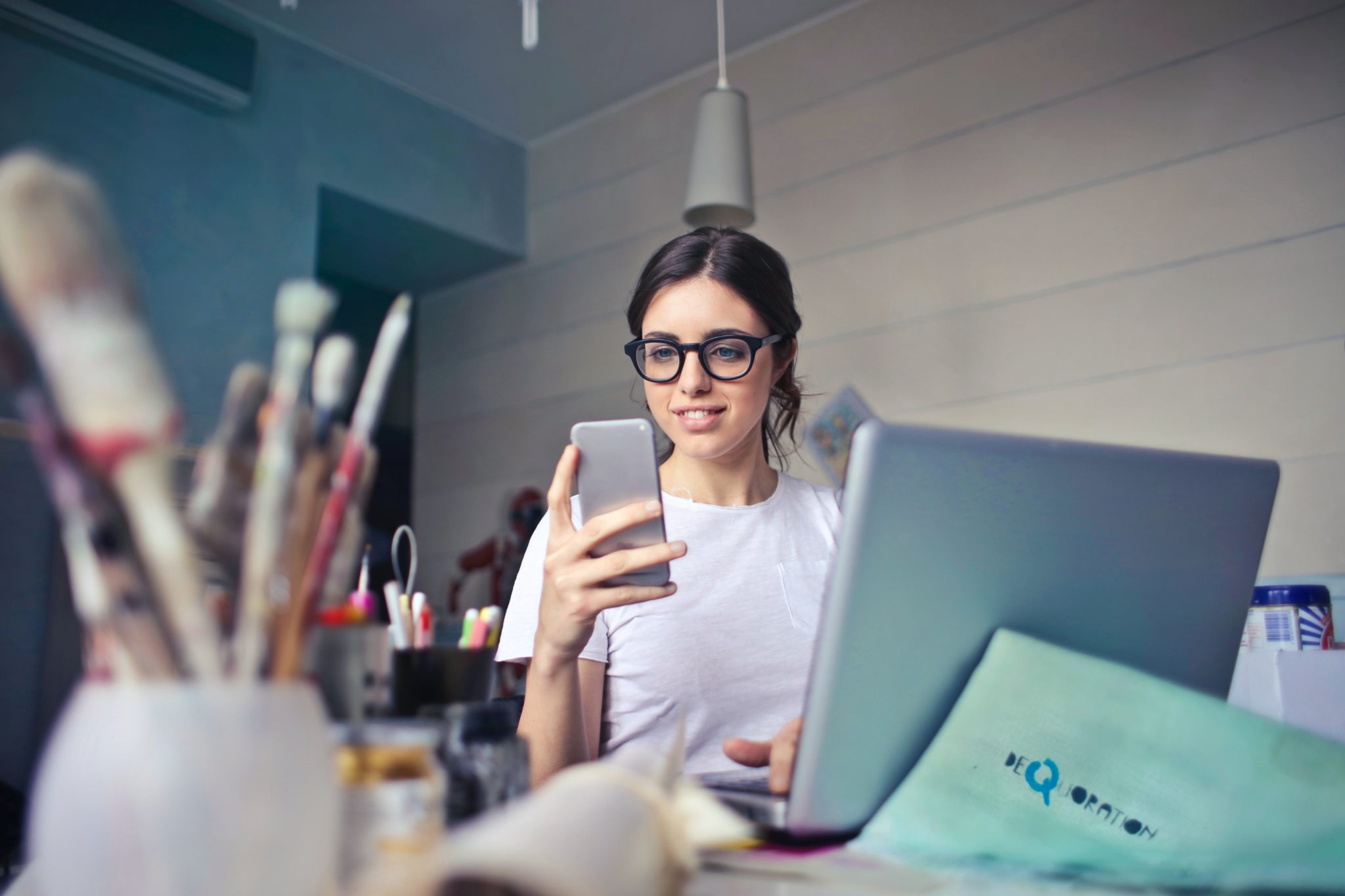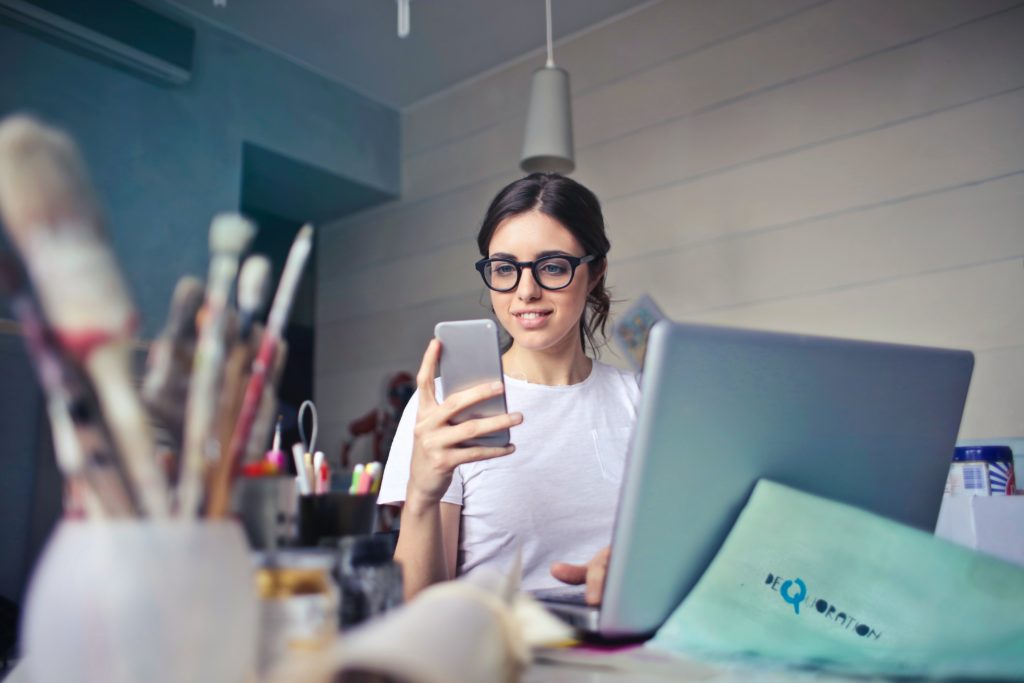 6. It's not enjoyable: It's only natural to avoid doing things we don't enjoy and move towards what we do. Yet, no matter what we aim for, there will be certain things that we don't particularly care for. Instead of fighting it, find ways to turn what you're doing into something fun. If you don't like running, make it enjoyable by listening to your favorite playlist or running in a picturesque area with beautiful scenery.
7. There are too many obstacles: There will always be challenges to overcome along the way, and the way we deal with them depends on how we perceive their role in our path to progress. If we're intimidated by them, it's easy to get turned off and protect ourselves from the risk of failure. If you feel this way, get clear on potential obstacles and plan how you can deal with them. When you're prepared, you'll feel a lot better.
8. Uncertainty and slip-ups make you go off track: Success isn't always guaranteed – that's why it's always scary when we embark on something new. We don't want to deal with uncertainty, so we try to find ways to wriggle out of it, especially if we face initial challenges. Focus on early wins and find a coach or a community who can support you as you deal with the initial discomfort.
9. Tasks aren't aligned with your purpose: Habits become dull and unattractive when they carry no meaning and don't seem to fit the bigger picture. Whenever we want to give up, it's important to remember why something matters to us. If we forget, we have no reason to push forward. Knowing your purpose or your "big why" is the magnet that will draw you towards your vision and keep you on track.
In the movie "Mary Poppins," Julie Andrews famously claimed that "a spoonful of sugar helps the medicine go down." I believe that we can take our cue from her – when we find that "element of fun in every job that must be done," we'll see that "every task we undertake becomes a piece of cake." This playful attitude can take us a long way and make life a lot sweeter.
All my best on your journey,
Seline

Question for you: Do you find it hard to stick to things? What tends to get in the way, and how can you overcome it?
Did you like this post? Sign up below, and I'll send you more awesome posts like this every week.
Get My Weekly Insights Via E-Mail And Receive A Free Copy Of My New E-Book!
'The Fast Track Guide to Turning Your Dreams into Reality'