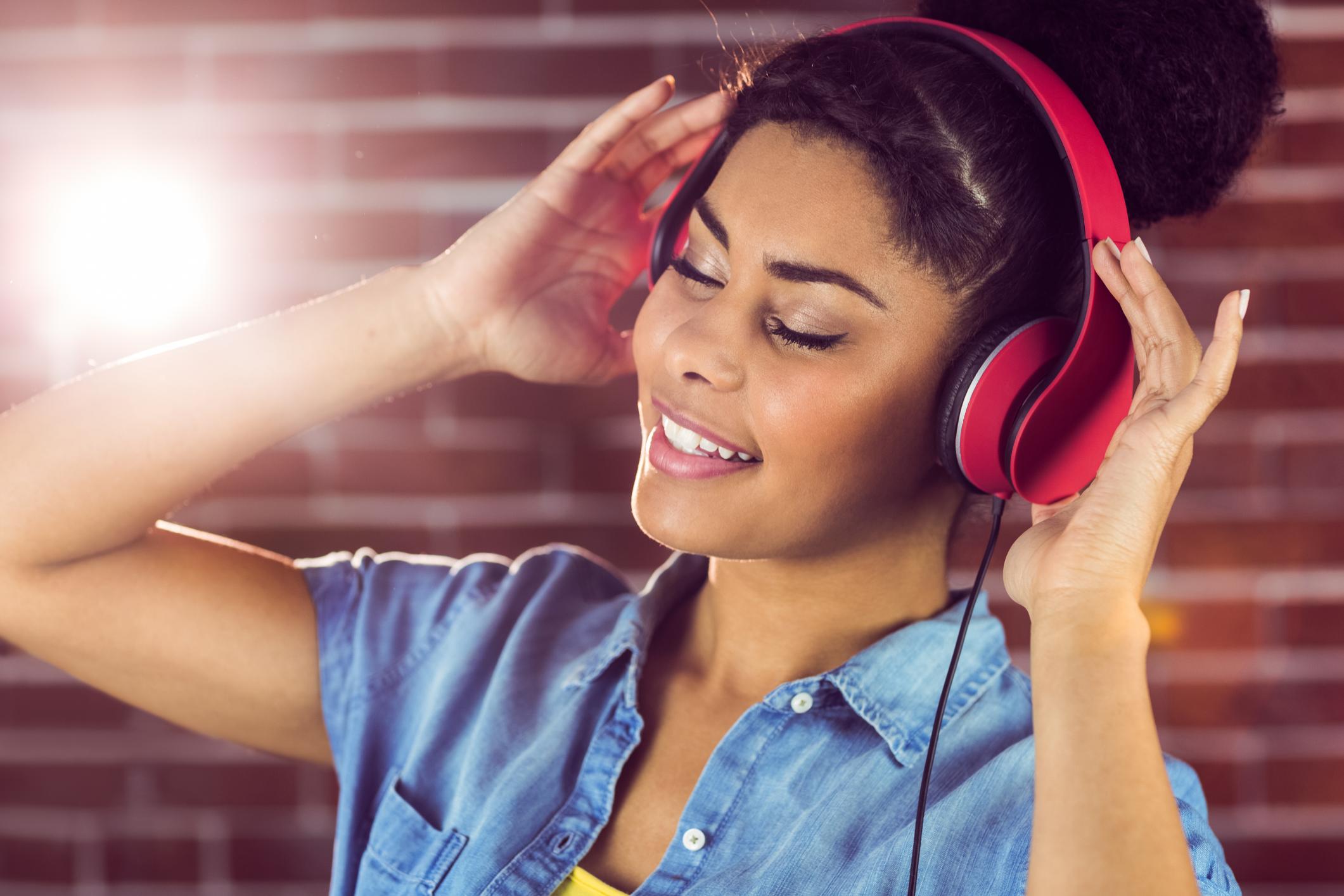 Every culture has developed it's own expressions of music which resulted in countless varieties of musical genres and instruments. This goes to show how integral it is to human nature. Learn about the healing power of music and how you can creatively incorporate it into your lifestyle so that you can enjoy the benefits. (Estimated reading time: 5 minutes)
"Music produces a kind of pleasure which human nature cannot do without."

— Confucius
---
Go back to one of the fondest musical experiences you've ever had.
Were you at a concert, a club, a party, in your car, or in the comfort of your own home?
What made this particular experience so special to you?
What kind of emotions were you experiencing at that time?
A few common words associated with such experiences are: joy, out-of-body, peaceful, pumped up, ecstasy, emotive.
Some of my most transcendent experiences took place when I was enveloped in a harmonious flow of melodies.
Whether it was singing along at a live performance with Stevie Wonder, Lionel Richie or The Jacksons, or dancing to the beats of David Guetta, Tiesto or Usher, I felt as if I was being transported to another dimension. It was during these time I discovered the healing power of music.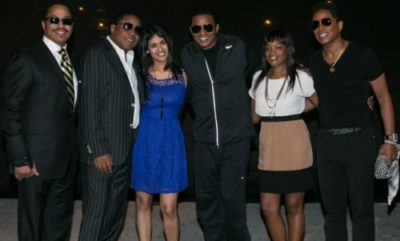 I'm certain that I'm not the only one who feels this way. Music has played a pivotal role in every single historical era and culture in the world. It has been an integral part of human culture because of its capacity to evoke emotions and help us express the unspoken.
Since most cultures have developed their own expressions of music, there now exists countless varieties of musical genres and instruments. The Aborigines in Australia have the didgeridoo, Indians play tunes with the sitar, in Scotland, it's the bagpipes, and the Mexicans love the banjo.
The list goes on and on, which goes to show how much as enjoy this artistic form.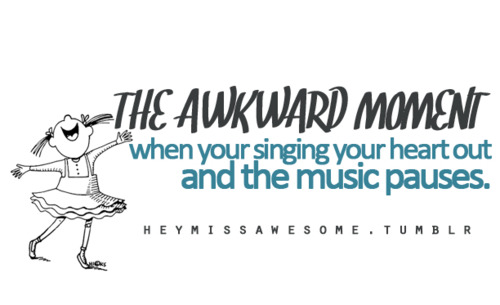 Music is not just a recreational activity but a genuine human need. There's plenty of scientific evidence that proves that music has the power to heal many physical and psychological symptoms.
It's been proven that just 20 minutes of music therapy leads to positive results such as elevated mood, increased socialization, boosted mental stimulation and a reduction in agitation.
It's also been shown that music enhances our brain function by stimulating the formation of brain chemicals such as dopamine, the "motivation molecule", and oxytocin, the "trust and moral molecule". Listening to music has also been shown to slow down brain aging.
Given the healing power of music, it's no surprise that it's has become a popular tool used by therapists to treat patients with chronic conditions such as depression and Alzheimer's. They tap into a reservoir of a wide variety of musical styles to elicit feelings of relaxation, healing or stimulation in their patients.
Music therapy is now considered to be a well-respected add-on to a client's recovery program in the medical field.
Studies also show that music makes us better learners. When music is taught to students, they show a big improvement in language development, IQ, test scores, brain connectivity and spatial intelligence.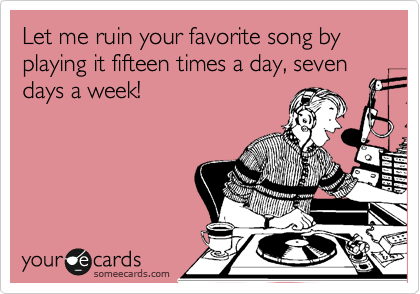 Brain scans show that both kids and adults who regularly engage in music have more symmetrical brains, and the parts responsible for motor control, auditory processing and spatial coordination are bigger.
Considering the numerous benefits of music, it behooves us to make it part of our lifestyle (if it isn't already).
Here are some creative ways to tap into the healing power of music by incorporating more of it into your life and experience its healing effects:
1. Create your own music playlists: With the age of iPods, iTunes and Spotify, we are no longer dependent on CDs and the radio to hear great music. We have every album and genre available at our fingertips. We can download any song and create our own musical world of playlists that are customized to our unique needs and tastes. I like to create different playlists for specific activities in my life, such as workouts, relaxation time, reading and writing. You can create playlists on your smartphone or musical device that are customized to your liking. You can even go into "shuffle mode" if you want to mix it up.
2. Use music to enhance your mood: Music has a profound effect on our moods. It has the power to lift us up, comfort us, induce peace and even invigorate us. It makes sense to create playlist categories that are specific to how you feel, and which can be used as "mood enhancers". Spotify has a "genres and moods" tab to find playlists to specifically improve mood and focus. The mood category includes genres such as happy, psyched and melancholy. For focus, you'll find playlists that include white noise, deep focus, concentration and meditation. Of course, you can create your own "musical cocktail", which can include songs that are personal to you because of the memories and significance you attach to them.
3. Attend musical events: Musical experiences become amplified when you share it with other people. Whether it's with your loved ones in an intimate gathering or with a large crowd at a bustling concert, music's enchanting effects become enhanced whenever you immerse yourself in a collective energy field. Check your local event listings for concerts, musicals, dance events and music festivals where you can enjoy a live show or simply listen to great music with others.
4. Keep experimenting with different genres of music: We tend to get stuck on the same styles of music because it gives us a sense of comfort and familiarity. But it's important that we sometimes break away from our usual musical diet to avoid limiting our reach. There is a smorgasbord of music that's available for our listening pleasure. As music aficionados, we have the opportunity to dabble in a variety of different tunes and artists from every corner of the planet. If you usually listen to rap and hip-hop, try listening to a classical piece from Mozart or Chopin. If acid punk rocks your boat, give reggae a try. A pop lover? Try rock and roll. You don't have to love it but at least you'll give yourself a chance to widen your sensory horizons.
When words fail us, music fills in the gaps. When our emotions are muddled up, music clears things up. When we've lost faith, music gives up hope. I believe that music has been and always will be a gift from nature, that adds texture, beauty and richness to everyday life.
All my best on your journey,
Seline

Question for you: Has music played an important role in your life? Do you believe in the healing power of music?
Did you like this post? Sign up below and I'll send you more awesome posts like this one every week.
Get My Weekly Insights Via E-Mail And Receive A Free Copy Of My New E-Book!
'The Fast Track Guide to Turning Your Dreams into Reality'