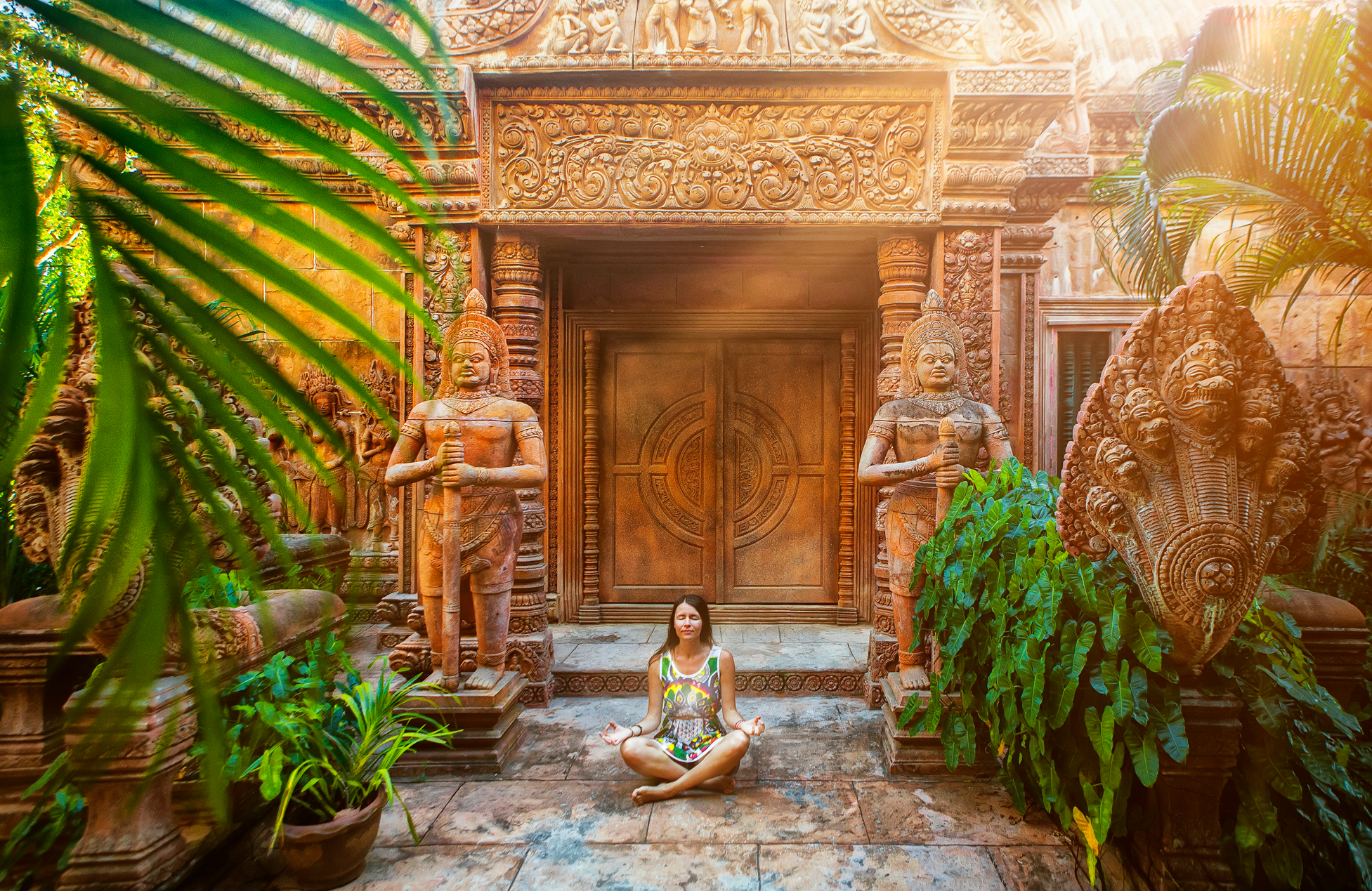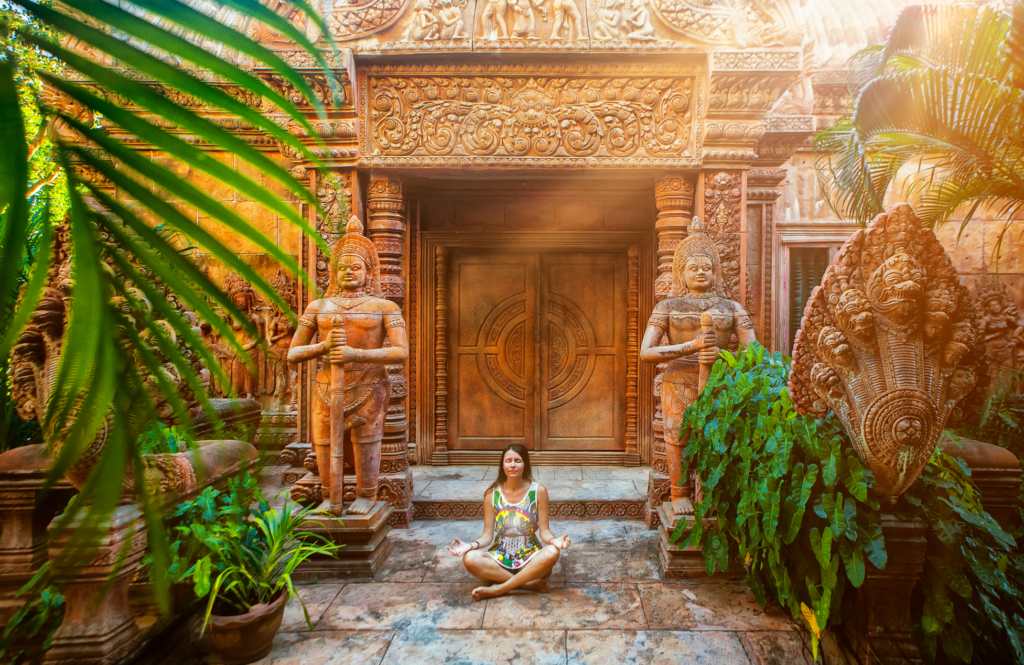 Traveling to a sacred site is different from a vacation where people travel for fun or relaxation. A journey to a spiritual location is a holy quest where seekers search for meaning, truth, and purpose. Those who visit these sacred sites report a shared experience of connection to something greater than themselves. You don't have to be attached to an organized religion to benefit from these high-vibe places. All you need is an open mind and a willingness to surrender to the magic you find there. These ten spiritual locations around the world will inspire your wanderlust. (Estimated reading time: 10 minutes)
---
"The key to a wonderful life is to never stop wandering into wonder."

— Suzy Kassem
---
It was a hot and humid summer day in Vatican City. Temperatures were as high as 38°C (100°F), and the swarms of tourists took refuge in shaded areas while sipping iced tea or eating gelato.
My family and I stood in the piazza of St. Peter's Basilica, along with other members of our group, waiting for our tour guide to beckon us into the Sistine Chapel. When he finally did, we maneuvered past the crowds to enter what seemed like an oasis.
I did not know what to expect. The descriptions and pictures in the guidebook, and my modest knowledge of its history, did not prepare me for the grandeur. Moments after entering the cool and tranquil halls of the chapel, my irritability was replaced by awe.
The walls were covered in breathtaking Renaissance frescoes by great artists like Ghirlandaio, Perugino, and Botticelli. The main attraction, however, was Michelangelo's ceiling fresco that stretches across an 800 square foot surface, depicting incidents and characters from the Old Testament.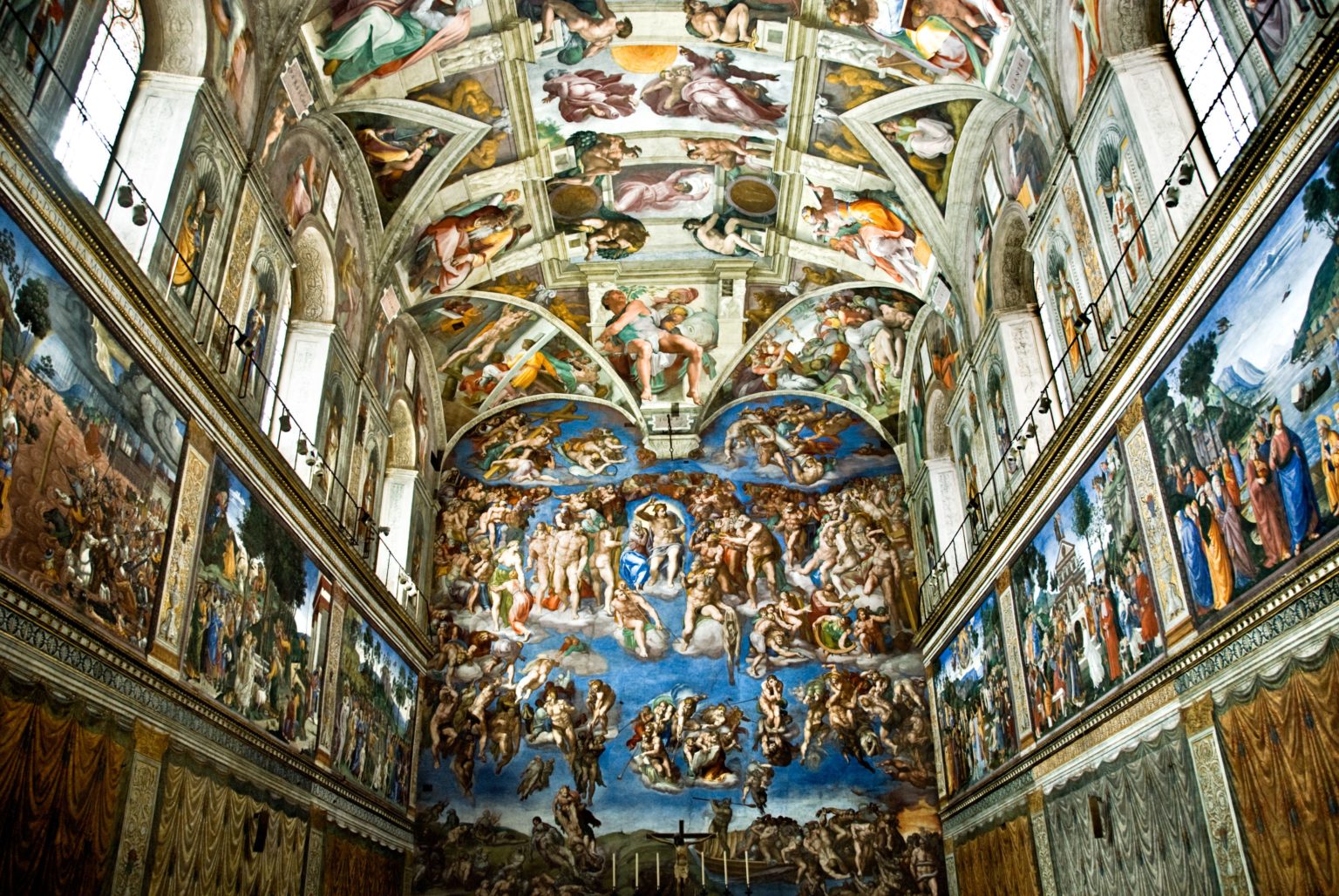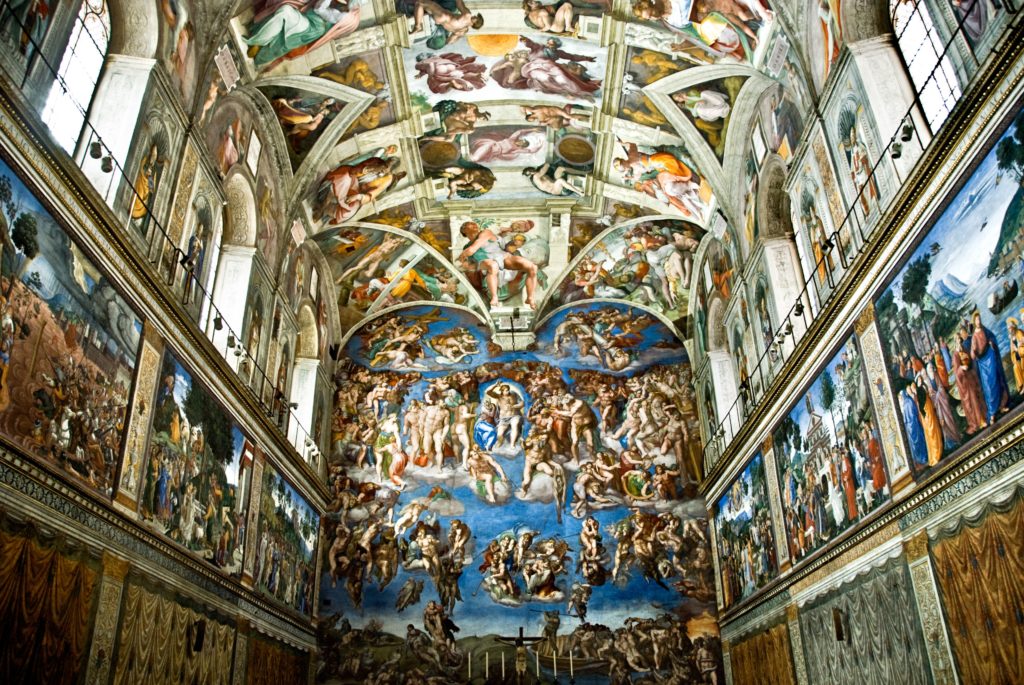 The papal chapel has immense religious significance and is the official place where popes are crowned. But what makes the Sistine Chapel remarkable goes beyond its sanctity and aesthetic beauty. It emits energy that elicits holiness and timelessness in its visitors.
I stared at the ceiling in pure silence in those hallowed grounds, and I had a mystical experience beyond my rational comprehension.
Immersing myself in the beautiful art at the Sistine Chapel changed me on a cellular level. I could see the problems I was facing in my life in a different light.
This transformation during my contemplation made sense to me after I read this passage from "A Religion of One's Own" by writer Thomas Moore:
"A piece of art is not something to look at as much as it is to see through, a portal or window rather than an object. It unveils a world already within you and in hidden layers of your environment. In art, you see reality, but not ordinary reality. You see the sacred understood as the lifeblood and heart of the world."
After my visceral experience at the chapel, I became convinced of the power of spiritual locations and its potent impact on our spiritual evolution.
Life as a pilgrimage: why we need spiritual places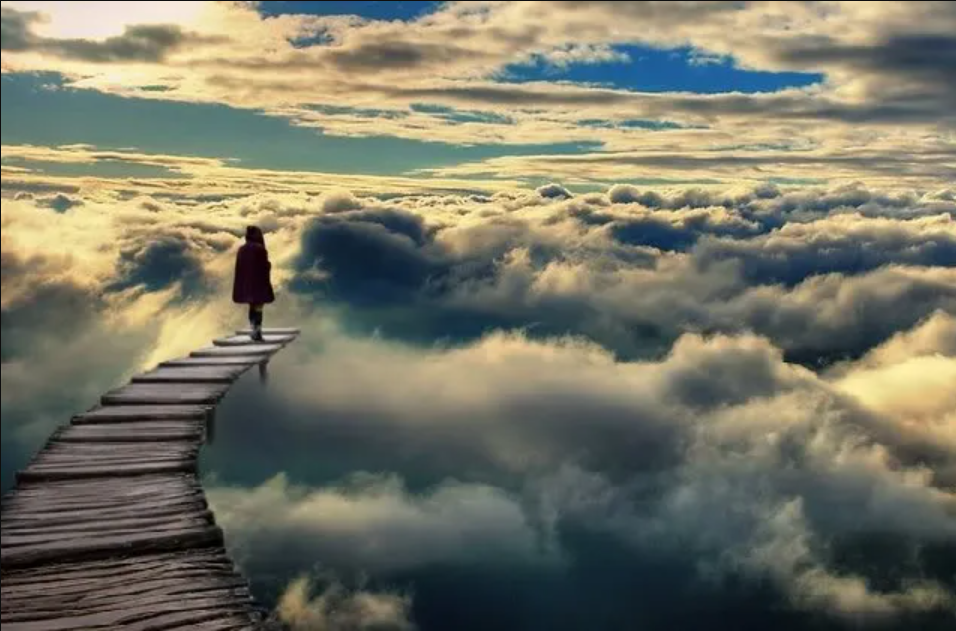 Some of the most beloved novels and literary works are centered on pilgrimages. Books like "The Alchemist" by Paulo Coelho, "Eat, Pray, Love" by Elizabeth Gilbert, and "Siddharta" by Hermann Hesse speak to a primal part of us, longing to unearth our hidden layers.
On some level, our entire lives are a pilgrimage — a journey in search of self.
Going on sacred journeys to spiritual places is a practice that dates to prehistoric times when shamans and holy men left their clans to embark on pilgrimages. They went on perilous journeys to destinations of great cultural and spiritual importance.
These rigorous acts of sacrifice were much more than physical or about a specific destination. They offered a chance to reflect, focus inward, and discover new destinations within themselves.
Journeys of this kind are different from vacations designed for fun or to unwind and relax. A pilgrimage is a sacred quest where seekers search for meaning, truth, and purpose. It's an investigation of a different plane.
Pilgrims of a specific religion and faith community travel to spiritual locations as a rite of passage — like Muslims traveling to Mecca. But that's not the case for everyone who visits sacred sites. They may be traveling for one or more of these reasons:
Seeking guidance: A need for guidance and insight on their decisions and struggles.
Connecting with ancestors: Visiting ancestors' homelands to connect with their history and lineage.
A thirst for adventure: To get away from the monotony of everyday life, expand their horizons, and stimulate their minds.
A search for peace and miracles: A need for inner peace and possibly divine assistance in facing problems.
We don't have to be attached to an organized religion to benefit from these high-vibe places. All we need is an open mind and a willingness to let go and surrender to the magic we find in spiritual locations.
Spiritual hotspots: what makes a location sacred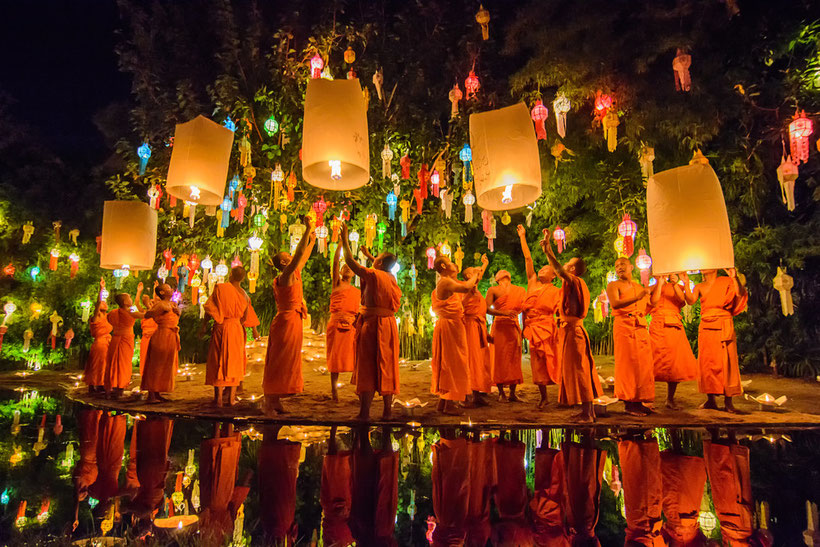 If you've ever been to a holy site, you may have had a similar experience as I did at the Sistine Chapel. The inexplicable sense of ease and connection may have left you wondering what made the place unique or otherworldly.
Before religions, early humans identified certain places, like mountains, caves, and valleys, as having mysterious power and numinosity. This palpable quality caused them to mark them with stones, objects, paintings, and carvings while building myths around them.
Later, people began building cathedrals, temples, towers, and shrines in spiritual locations.
The palpable energy in these places was interpreted in different ways:
A place where ancestors were present in spirit.
A portal to the spirit world or another dimension.
The dwelling of guardians of spirit that cared for people and the environment.
These auspicious locations were ideal for spiritual rituals like initiations, funerals, rites of passage, vision quests, and healing ceremonies.
In certain sites, like Jerusalem and the Golden Temple, it's easy to delineate this energy because of the rituals and pious behavior of people there. However, it's not so easy to discern in spiritual locations found in natural settings.
The key to tapping into the energy in natural spaces is relaxing, letting go of busy thoughts, and tuning into the place. Soon you'll feel a bubbling and tingling sensation as your heart opens. This surge of power you'll experience is not just a metaphysical phenomenon but a natural one.
Sacred sites are said to be in special places called energy vortexes — swirling centers where concentrated energy rises from the earth's plane. A common belief is that vortexes exist in natural energy hotspots in Earth's ley lines or electromagnetic fields. There are no ways to measure ley lines – they are detected through experience.
Those who visit these places report a shared experience of feeling connected to something greater than themselves. They experience peace, harmony, balance, and even emotional and physical rejuvenation. Whether or not you believe in the mystical properties of sacred sites, you're sure to walk away with a piece of history and culture.
Sacred Sites: 10 Spiritual Locations Around the World
To get the most out of a sacred site, you must open yourself to its cosmic grace. If you feel called to do so, plug into the potent field of transformational energy, and make a connection.
People like to pray, meditate, or wander the site. There's no right or wrong, allowing the site's spirit to wash over you, letting it be whatever it is. The energy exchange goes both ways. The earth infuses your soul with it magic, and you enhance the earth.
Keep this in mind during your visit to one or more of these spiritual locations around the world:
Spiritual Sites in Europe
Stonehenge, United Kingdom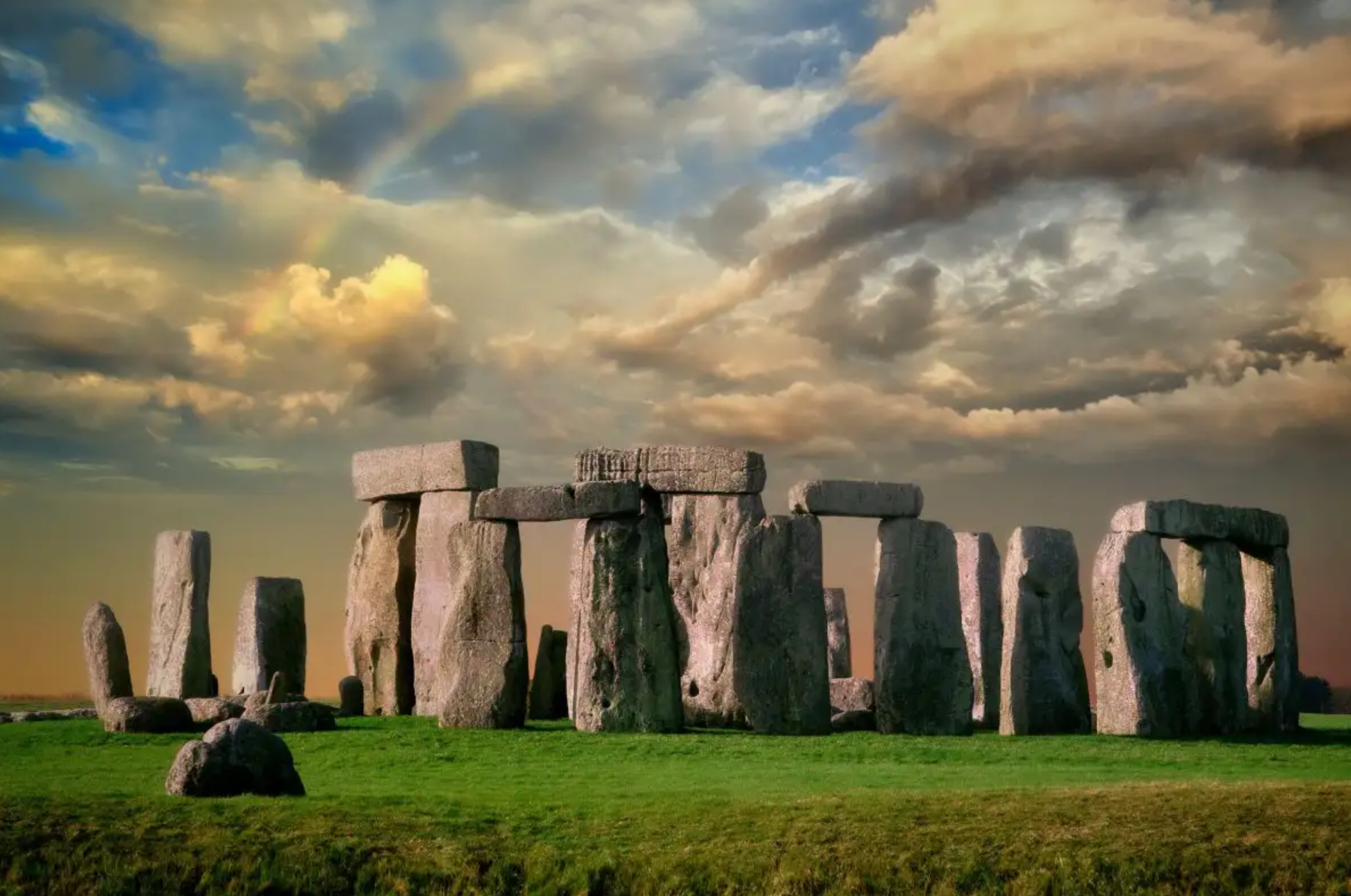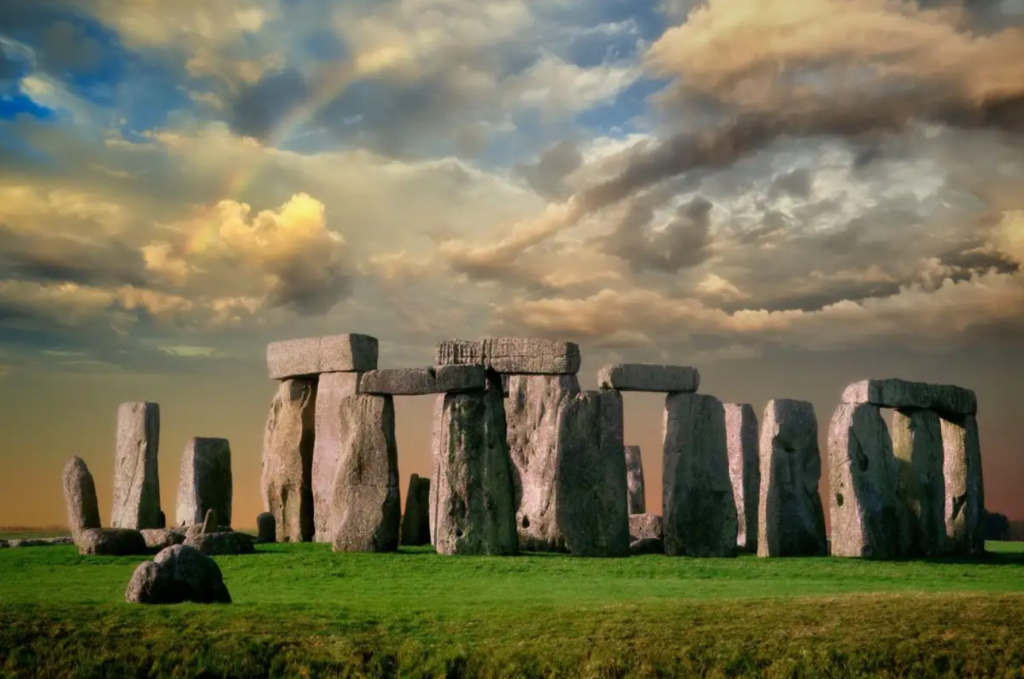 This ancient landmark, erected at the end of the Stone Age, was once a complete circle of standing stones. Each stone weighs an average of 25 tons and is said to have been transported from a location 30 kilometers away. The site is tied to Pagan and Druidic cultures, where groups would come together to celebrate solstices and equinoxes. Visitors call Stonehenge a power place that emits energy with healing properties.
Other sacred sites in Europe: Camino de Santiago, Spain; Delphi, Greece; The Callanish Stones, Scotland; Monasteries of Meteora, Greece; Sistine Chapel, Italy; Lourdes, France; Hill of Tara, Ireland; Mount Athos, Greece; Es Vedrà, Ibiza, Spain; Snaefellsjokull Glacier, Iceland.
Spiritual Sites in Asia
Varanasi, India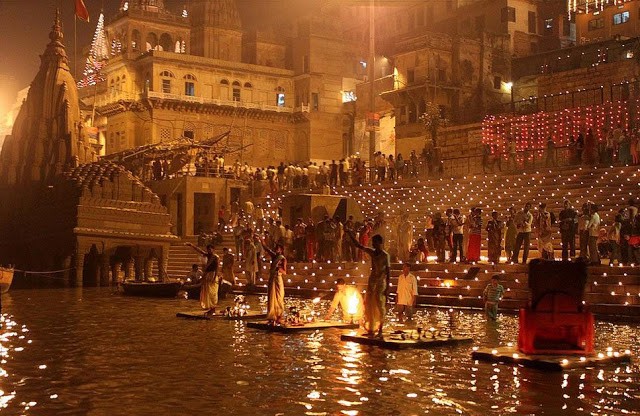 Varanasi, known as the "spiritual heart of India," is over 4000 years old and is said to be one of the oldest cities in the world. This holy city is located along the banks of the river Ganges. It's a significant site for Hindu devotion, where pilgrims go to offer prayers, bathe in the waters, and cremate the dead. Varanasi is also believed to be the place where Buddha gave his first sermon, making it an important destination for Buddhists.
Angkor Wat, Cambodia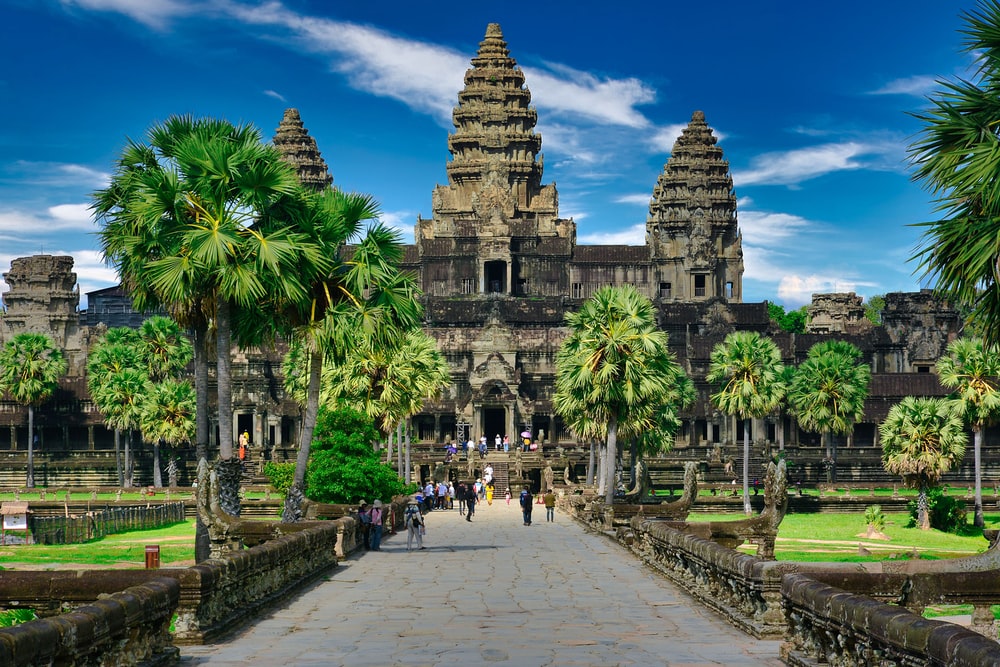 Covering over 400 kilometers, Angkor Wat is considered one of the world's largest religious monuments. This 12th-century iconic temple was built for the Hindu God Vishnu to invoke Mount Meru, a holy place in Hindu mythology where the ancient Gods lived. It contains walls covered in intricate and detailed carvings, including the famous 3000 carved nymphs. Archeologists have traced a link between the placement of each stone and the movements of the skies, and visitors say they experience a heightened cosmic connection.
Other sacred sites in Asia: Borobudur, Indonesia; 88 Temple Circuit, Japan; Adam's Peak, Sri Lanka; Ubud, Bali, Indonesia; Taktsang, Bhutan; Boudhanath, Nepal; Bodh Gaya, India; Wudang Mountains. China; Golden Temple, Amritsar, India.
Spiritual Sites in Central and South America
Machu Picchu, Peru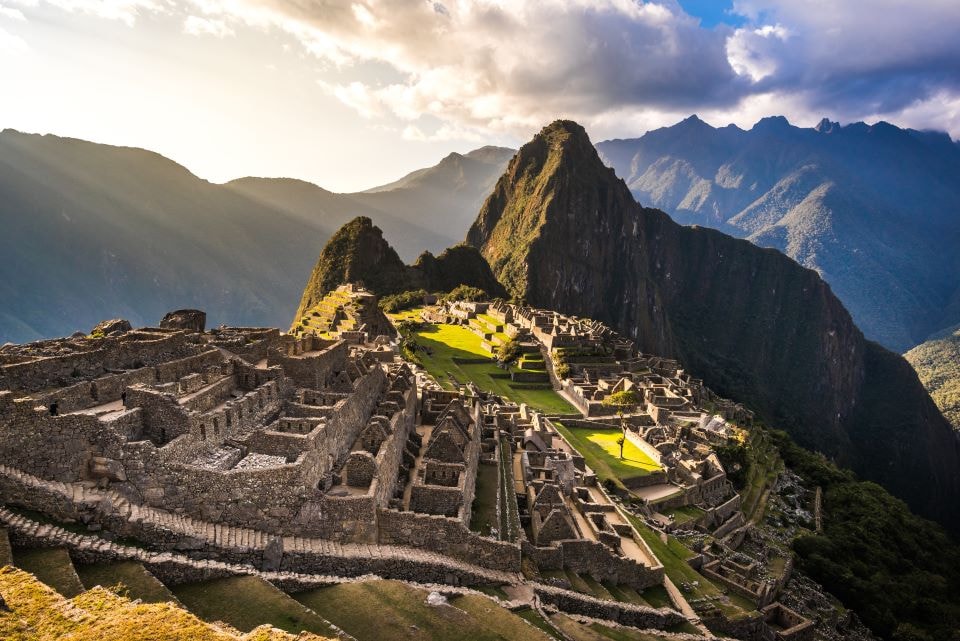 This mystical site on the slopes of Peru's Andes Mountains contains impressive Incan ruins. Located nearly 8000 feet above sea level between two peaks, the complex is home to several temples, carvings, caves, and shrines constructed by the Incan Empire in the 15th century. As you hike up to Machu Picchu and walk among the ruins, you'll soak in the ancient energies that linger from its heyday when it served as a sacred religious site for the Incan emperor and the nobility.
Chichén Itzá and Tulum, Mexico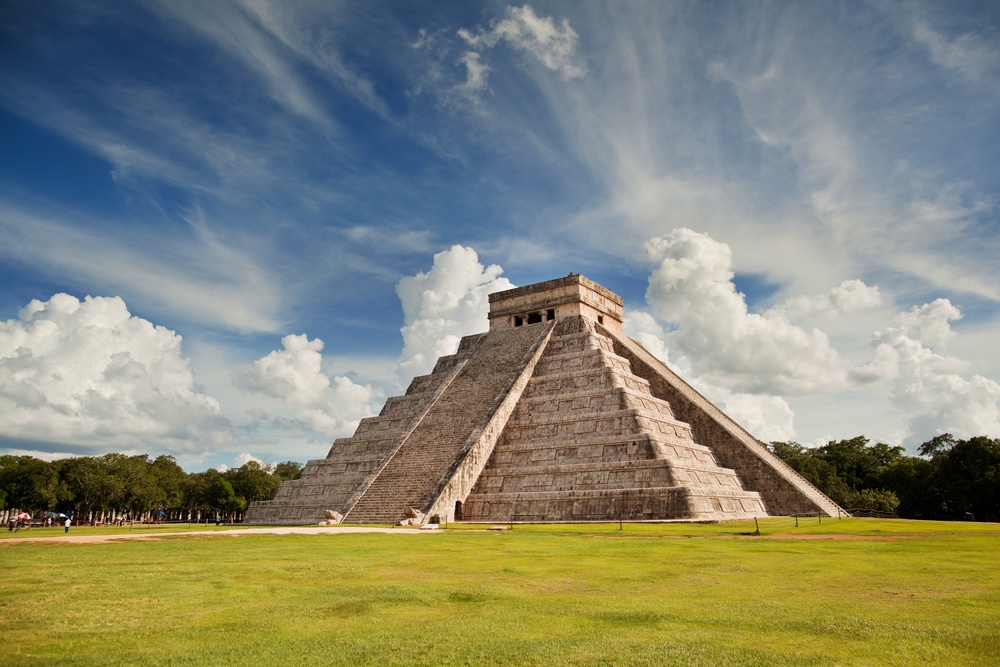 Chichén Itzá and Tulum were spiritual and urban centers in Mayan culture. The pyramids were spiritual locations where gods and goddesses were once worshipped. They're surrounded by several cenotes (underground pools) that were used as a portal to communicate with the gods. It provided a continuous water source to the natives and became a site of human sacrifice. During the fall and spring equinoxes, the sun casts a shadow to represent the Mayan serpent god. The presence of stones like jade and quartz enhances the energetic properties of the location.
Other sacred sites in Central and South America: Nazca Lines, Peru; Vinicunca Rainbow Mountain, Peru; Lake Titicaca, Bolivia; The Lost City, Colombia; The pyramids of Teotihuacan, Mexico
Spiritual Sites in North America
Sedona, Arizona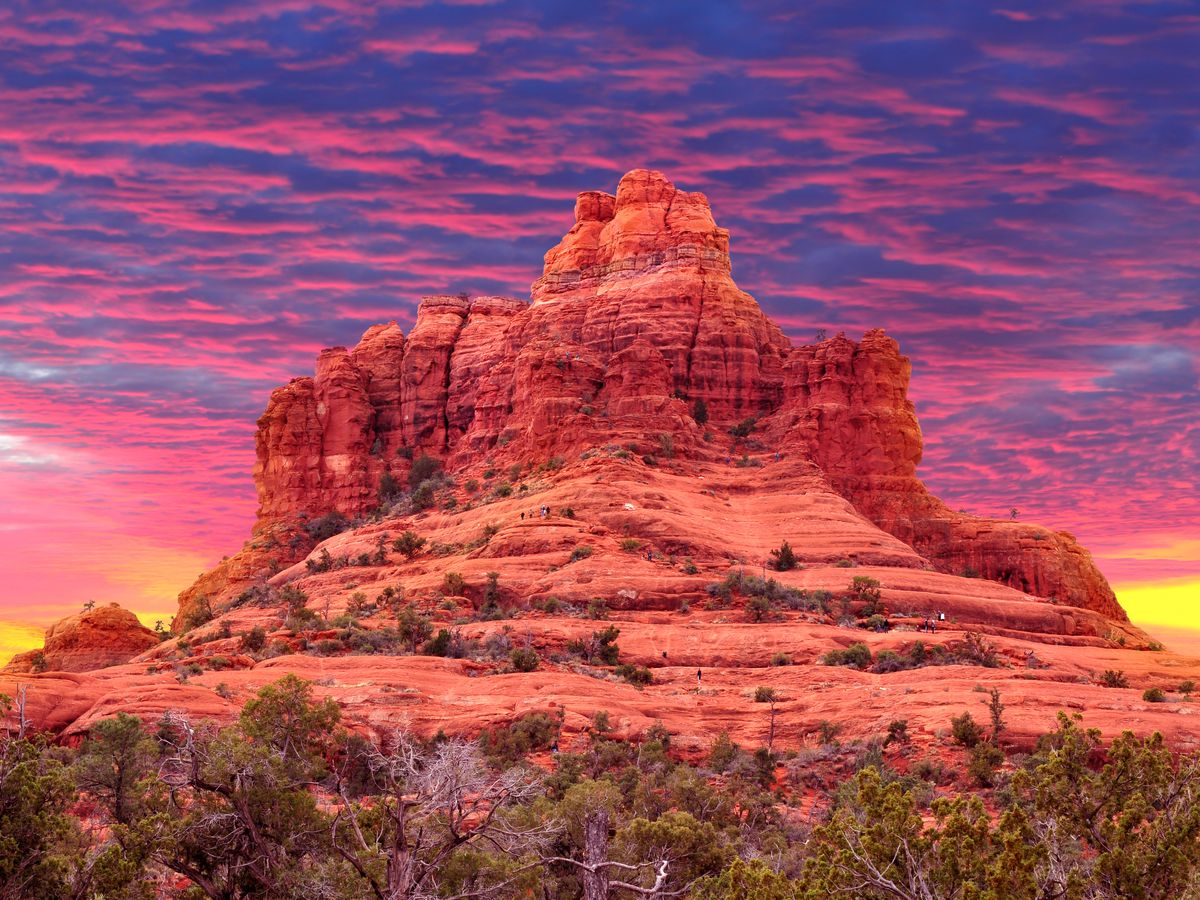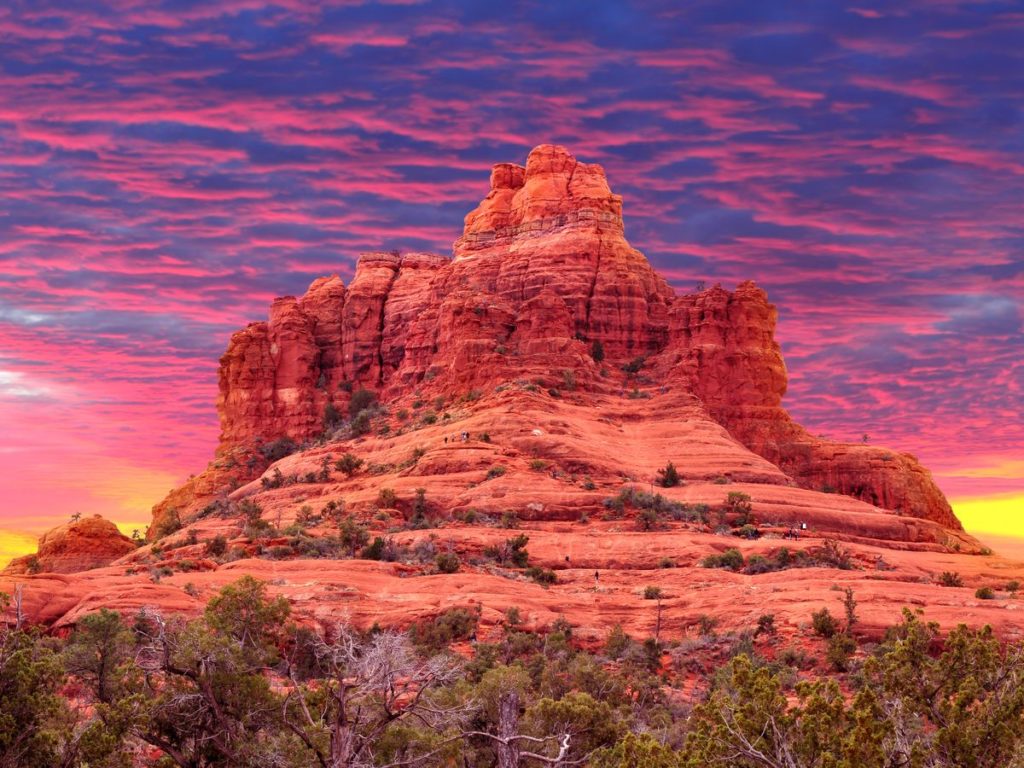 Located around 100 miles south of the Grand Canyon, Sedona is said to be home to several energy vortexes. It was once the home of Sinagua Indians, who considered it a sacred area for their tribes. Over the years, it's been called "a cathedral without walls," and a "spiritual mecca" which has attracted an abundance of meditation and yoga retreats. In addition to its intense energy points that create a high vibration, you'll be captivated by the scenic landscape of this red-rock town in the American West.
Other sacred sites in North America: Santa Fe, New Mexico; Mount Shasta, California; Devils Tower, U.S., Wyoming; St. John the Divine, U.S., New York City; Manitou Lake, Saskatchewan, Canada
Spiritual Sites in the Middle East
The Western Wall, Israel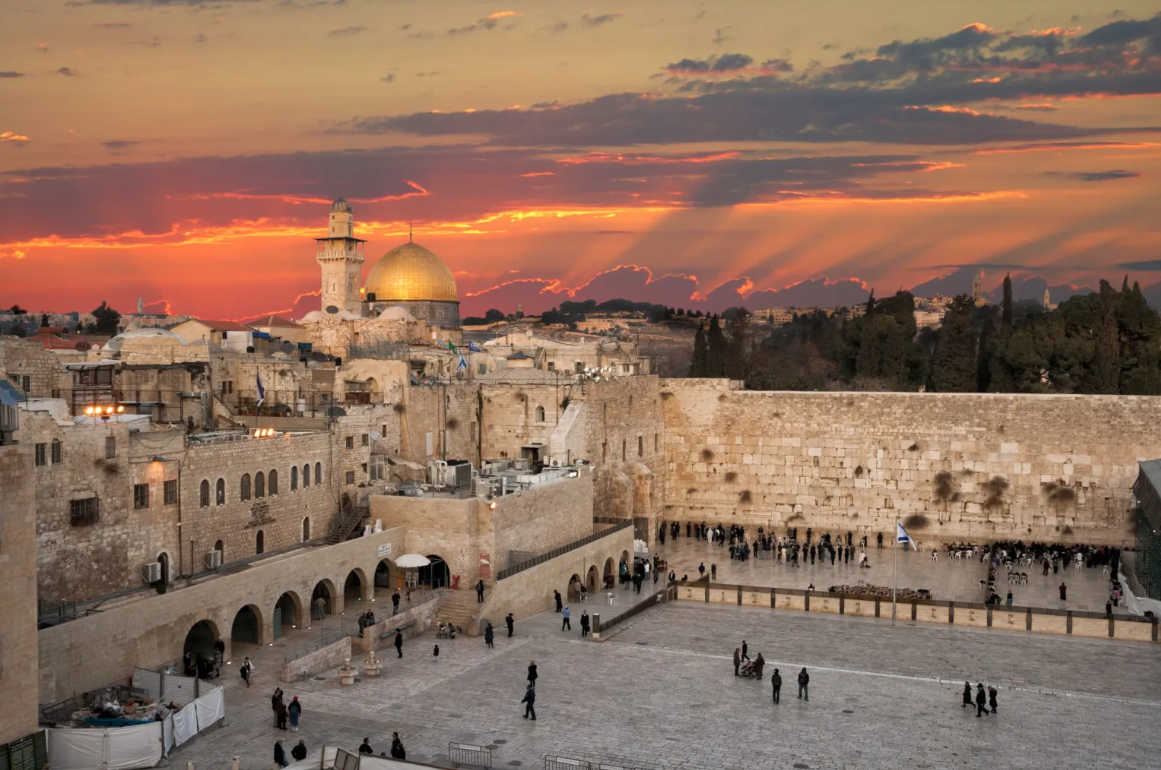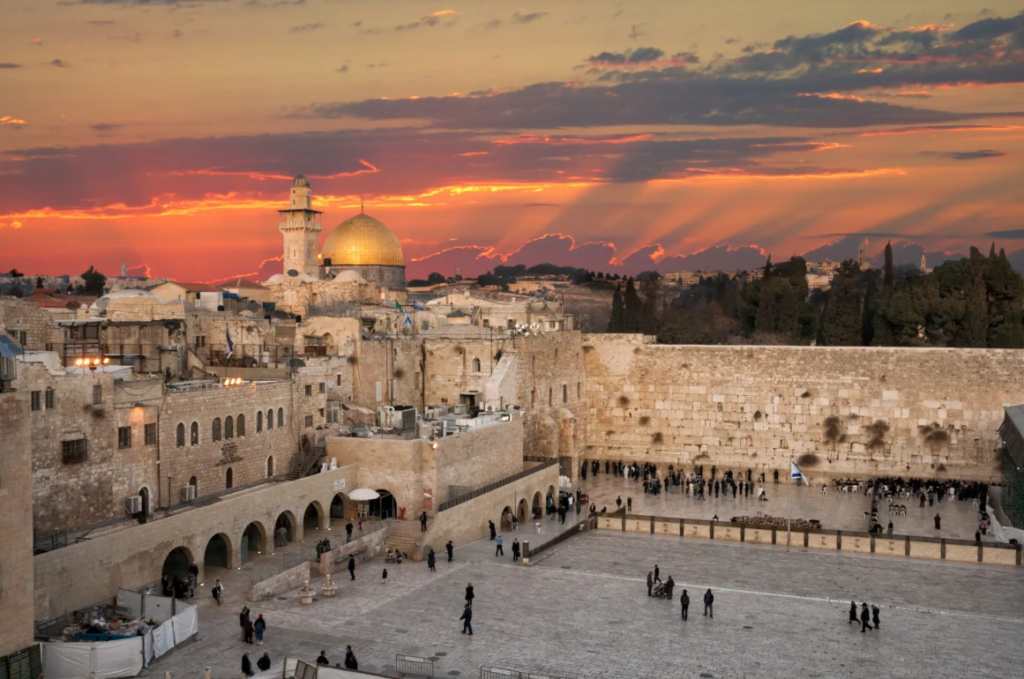 The Western Wall is one of the most symbolic sacred sites because of its importance in Christian, Jewish, and Islamic faiths. The limestone structure, a surviving relic of a temple that King Herod built in 20 B.C.E, has been a place of worship since the 11th century. People of all faiths are welcome to visit the temple to partake in prayer and even write their prayers down and insert them into a crack in the wall. The notes are later collected and buried nearby and considered an eternal prayer.
Abu Simbel Temples, Egypt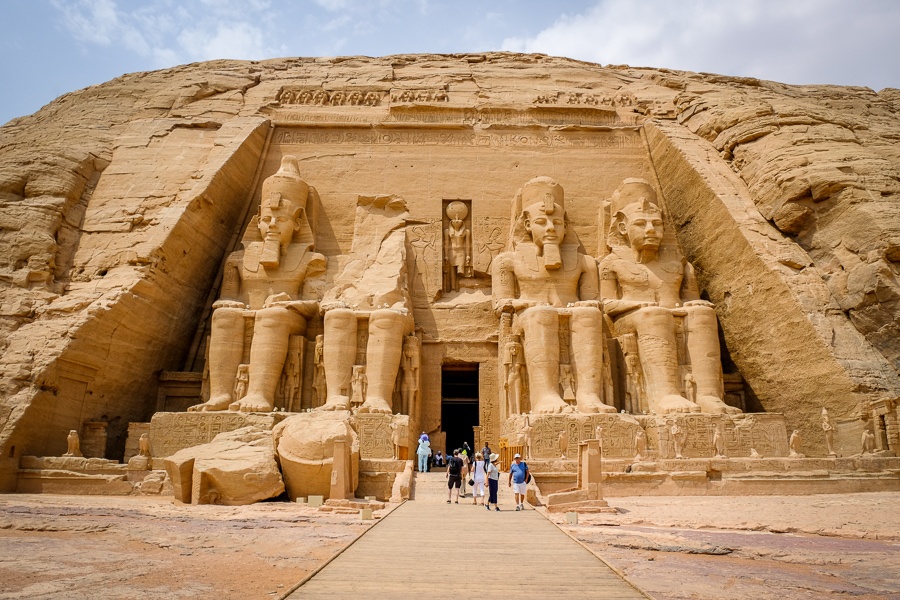 Abu Simbel Temples comprise two massive rock-cut temples that Ramses II built during his reign from 1279-to 13 B.C.E. The temples are carved out of a sandstone cliff and have an impressive main entrance flanked by four statues of Ramses. The temple is dedicated to sun Gods Amun-Re and Ra-Horakhty, and archaeologists believe it was designed to show that Rameses was equal to the gods.
On two days of the year, the sculptures are illuminated, along with the statues of Amun and Ra. The Abu Simbel Sun Festival is celebrated over these two dates when the sun fills the innermost temple room.
Other sacred sites in the Middle East: Mecca, Saudi Arabia; Nasir al-Mulk Mosque, Iran; The Dead Sea, Israel; Bethlehem, Israel; Mount Sinai, Egypt.
Spiritual Sites in Africa
Church of St. George, Ethiopia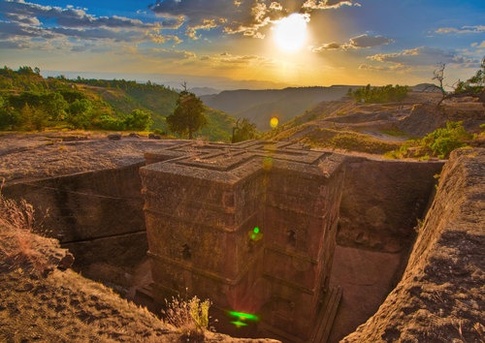 Eleven medieval churches carved out of monolithic volcanic rocks grace the small town of Lalibela in Northern Ethiopia. They were built in the 12th century under the order of King Lalibela, who wanted it to be a "New Jerusalem" when travelers were unable to visit the holy land. The structure took 24 years to build and is complete with ceremonial passages and catacombs. The Church of St. George is set apart from the other churches because of its intricate network of trenches and cross-shaped design.
Other sacred sites in Africa: The Seven Saints of Marrakech, Mount Sinai, Egypt, Yamoussoukro Basilica, Ivory Coast, Table Mountain, Cape Town.
Spiritual Sites in the Pacific
Uluru, Australia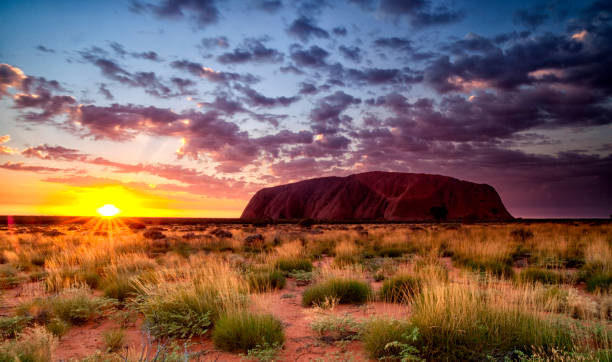 Uluru (formerly known as Ayers Rock) is considered a sacred site by Indigenous Australians. It's a center for ancient spiritual rituals and home to rock paintings and carvings. The first nations believe their ancestors created the land, and their spirits still live there. This rock stands majestically in the remote, vast expanse of the flat arid red plains of Central Australia, mysteriously changing color in different lights of the day. It is an ideal place to become grounded and one with nature.
Other sacred sites in the Pacific: Byron Bay, Australia; Spirits Bay, North Island, New Zealand; Cape Reinga, New Zealand; The Pinnacles, Australia
Based on my experience of visiting some of these sites, it can be life-changing. A trip to one of these sacred locations can be a catalyst for a boost of inspiration or an intuitive nudge that you need to move in a direction that will unleash your greatness.
All my best on your journey,
Seline

Question for you: Which one of these spiritual locations calls to you the most and why? Which sacred sites are you going to add to your travel bucket list?
Did you like this post? Sign up below, and I'll send you more awesome posts like this every week.
Get My Weekly Insights Via E-Mail And Receive A Free Copy Of My New E-Book!
'The Fast Track Guide to Turning Your Dreams into Reality'