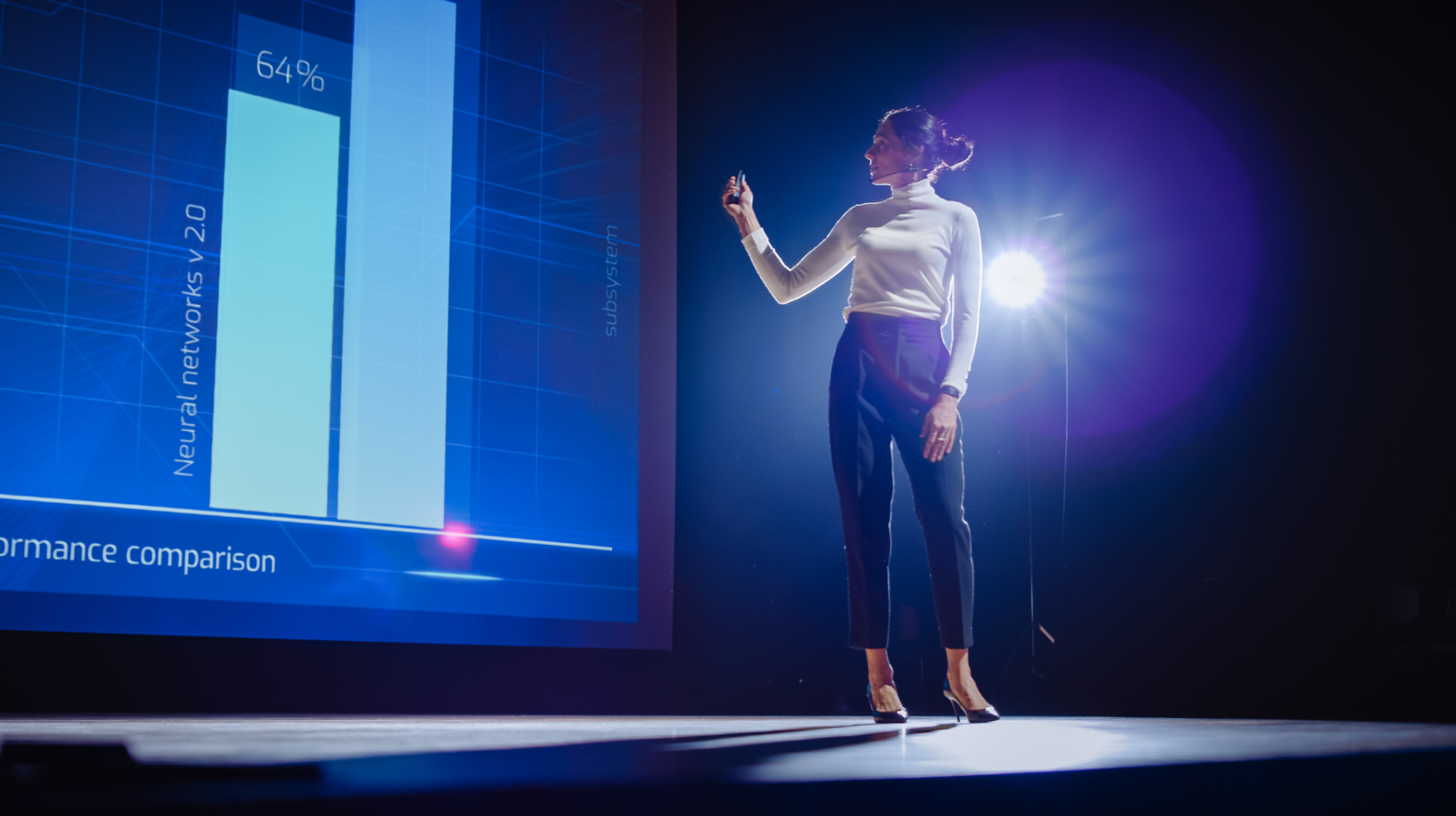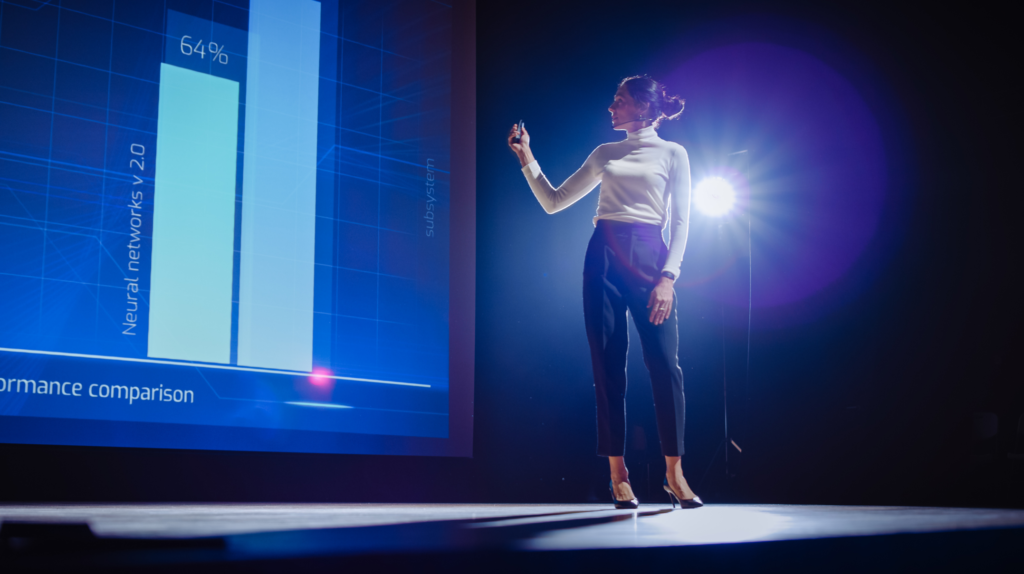 Most people believe that we must start from scratch when it comes to finding new and original ideas. The truth is that everything we create is a combination of things we've read, seen, or experienced. We don't need to reinvent the wheel, but we do need to find experts in our fields from whom we can learn – because success leaves clues. With their help and influence, we can get there a lot faster. Learn the steps to model the right people and get inspired by the role models who influenced some of history's masters. (Estimated reading time: 7-8 minutes)
---
"Success leaves clues. Go figure out what someone who was successful did, and model it."

— Tony Robbins
---
As a 90s kid, I spent a lot of my time playing video games (when I was not at school or doing homework). Whether I was searching for missing jewels in a Donald Duck Indiana Jones-style adventure or beating the bad guys as Batman, I was fully engaged in winning.
Once I got to know the avatar's powers better, I breezed through the first couple of stages, but there was always a point when I would hit a roadblock. After many frustrating attempts, I would call up my fellow gamer friends and ask them for tips on passing the stage.
Often, their responses would surprise me. The solutions were as simple as trying a new technique, finding a secret weapon or code that I missed in an earlier stage, or taking advantage of a villain's weakness to defeat them.
These early experiences taught me the importance of consulting those with more knowledge and experience. Instead of beating my head for hours on something that wasn't bearing fruit, I could turbocharge my progress with their help.
No matter what skills you want to learn, you'll be able to find someone who has mastered it. With their help, you can develop your innate capacity to reach their level of expertise. You'll also get there a lot faster if you model them, i.e., emulate their methods.
"Success leaves clues," as motivation coach Tony Robbins says. Paying attention to those clues and making them your own will be a catalyst for your own growth and prosperity.
There's nothing new under the sun: redefining originality
A major concern of high achievers is lacking originality. They want to come up with something new, cutting-edge, that's never been done before. The last thing that they want is to copy someone else.
While directly copying people's work without giving credit is unethical (and against the law in many cases), there's no such thing when it comes to ideas.
Of course, blatant copying is a poor reflection on professionalism and character, but it can turn out to be fresh and innovative if you put your unique spin to it. Even trailblazers like Steve Jobs took their cues from predecessors.
Jobs' love for combining function and form came from his idol, Edwin Land, an American scientist and inventor who co-founded the Polaroid Corporation. Like Jobs, he was a visionary who saw the intersection of art and science and used it as a springboard for his company.
Land would roll out his products in big presentations to shareholders. He would execute them with drama and flair by blending music and artistic settings with his superior salesmanship. Jobs took inspiration from Land's storytelling and showmanship for his product launches.
As the phrase from the Book of Ecclesiastes goes, "The thing that hath been, it is that which shall be; and that which is done is that which shall be done: and there is no new thing under the sun."
Anything we create is the combined product of things we have read, thought about, seen, or experienced. You don't need to reinvent the wheel, but you do need to reference other people's work to spark your imagination and awaken your capabilities.
Before you layer on your ideas, experiences, knowledge, and stories, you need the proper training with someone who can guide you in the early stages of your growth.
Reclaiming the lost age of apprenticeships: how to find the right teachers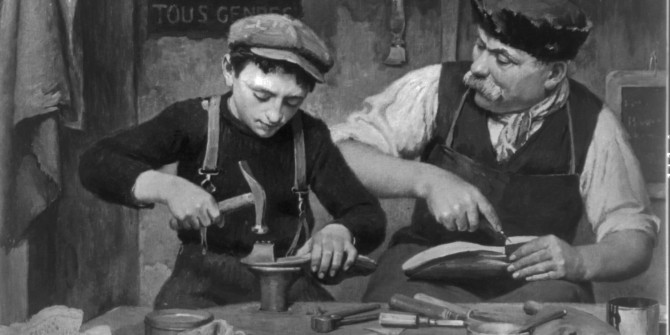 Before there were formal education institutions like schools and universities, people learned their trade through apprenticeships. It's an early model of teaching that has its origins in the Middle Ages when a master craftsman employed young people for a cheap form of labor while providing food, lodging, and training.
Apprenticeships were found in occupations like tailoring, building, and carpentry, and apprentices were taken on as young as the age of ten. By the end of the contract (usually seven years), many young tradespeople acquired the skills and competencies they sought and started their enterprises.
While there are still training curriculums that resemble apprenticeships, like internships and on-the-job training, they lack the depth and comprehensiveness of full immersion in a chosen trade. We miss the opportunity to get an intuitive grasp of the essentials for our development.
In his book, "Mastery," author Robert Greene emphasizes the importance of getting practical education from a mentor after we complete our formal education. He writes:
"Before it's too late you must learn the lessons and follow the path established by the great Masters, past and present. Life is short, and your time for learning and creativity is limited. Without guidance, you can waste valuable years trying to gain knowledge and practice from various sources. Instead, you must follow the example set by masters throughout the ages."
Because apprenticeships are not a common practice today, you must actively seek them out and design your own curriculum. Having mentor-protégé relationships is an effective and productive form of learning that you can add to your toolkit to achieve measurable competencies. You can create a similar dynamic by modeling those you look up to.
Modeling success: a viable alternative to apprenticeships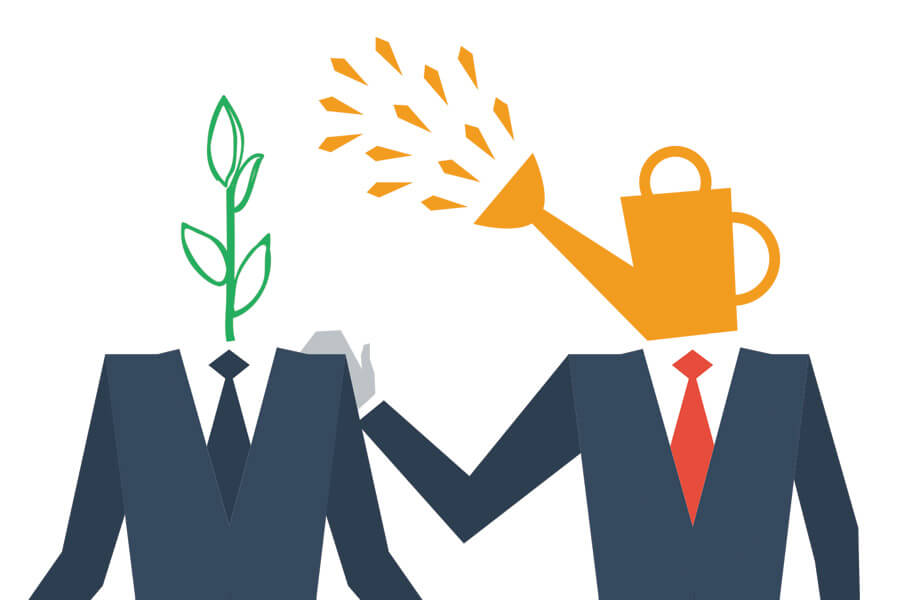 Imagine what it would be like if you could spend a day with someone you admire. Perhaps you would like to pick the brain of business magnates like Richard Branson, speak with creative pioneers like Coco Chanel, or sit down with leaders like Nelson Mandela.
Think about how much your conversation with these icons could reshape your worldview, decisions, and actions you take. The good news is that it is possible to replicate the effects of having an actual dialogue with these individuals through psychological modeling.
Modeling simply means learning by copying the behavior and strategies of others. It's a more accessible form of apprenticeship that people can use to fulfill their learning outcomes.
Modeling is something that comes naturally to humans. Since childhood, we have been learning behaviors by observing our parents and other kids around us. When we grow up, we pick up habits and thoughts from our co-workers and the people we live and socialize with.
When we model someone, we consciously choose people we admire, study their methods and mindsets, and pave a similar path for ourselves. We aren't passively absorbing the influences in our surroundings but cherry-picking the people who we want to learn from and become like in the future. We pay attention because their success leaves clues.
Here are some practical ideas to use modeling to your advantage:
Ask for help: Pick someone you want to model and ask them if they could coach you. If they're unable to take you under their tutelage, request a coffee date where you can ask them questions about their success. Nothing beats modeling through in-person interactions.
Study them: If you don't have access to your role model, read their biographies and blogs, or listen to their podcasts.
Get into the nuts and bolts: Understand their process, habits, and techniques, especially the ones that directly relate to their success.
Take the good and leave out the bad: No one is perfect, including the people we want to model. Focus on learning the lessons from their mistakes just as much as what they did right.
Improve and enhance: Use what you learn from the people you model and piece together a plan that has your own unique touch. Be original in both your presentation and your process.
This roundup of four of history's masters and the people they modeled can jumpstart your efforts to find your role model.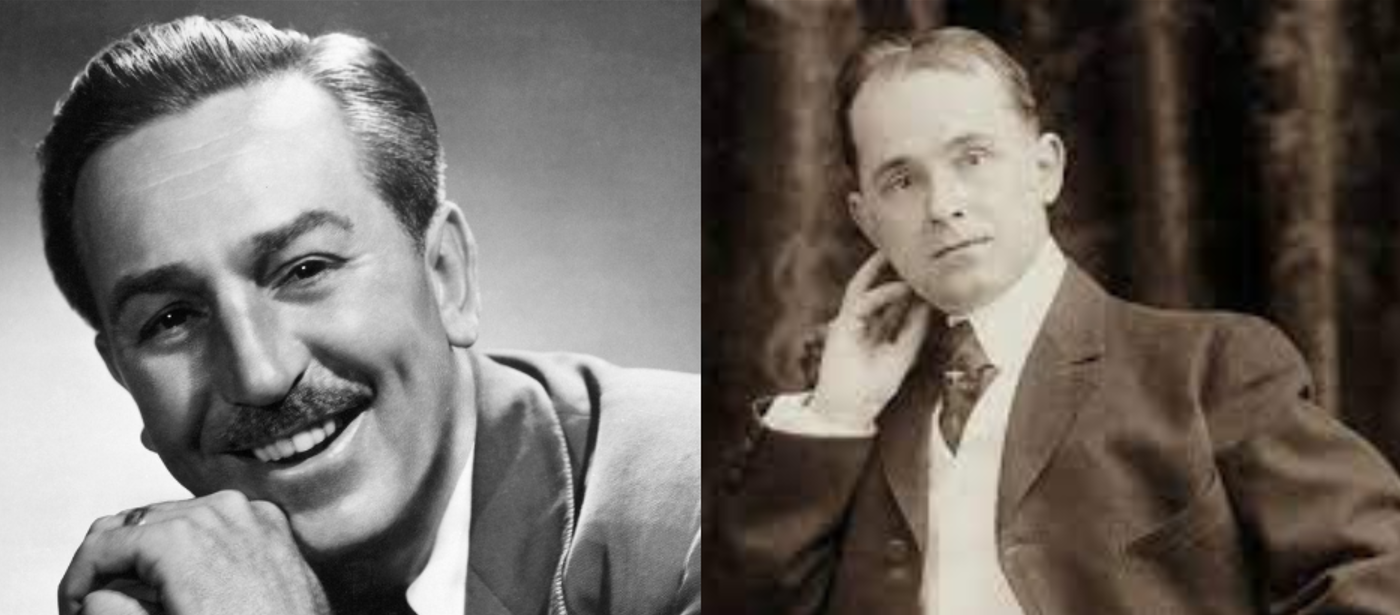 Walt Disney; Role model: Winsor McCay
Before Walt Disney created his landmark animated shorts and movies, another influential cartoonist named Windsor McCay pioneered new techniques in the art form. He is best known for his animated film, "Little Nemo," for which he drew 4000 moving pictures, and "Gertie the Dinosaur."
Although McCay was not the first to make an animated film, he was the first to enrich it with details and refine it. Disney acknowledged McCay's influence on him during a reenactment of the "Gertie" vaudeville routine during a Disneyland TV show in 1955.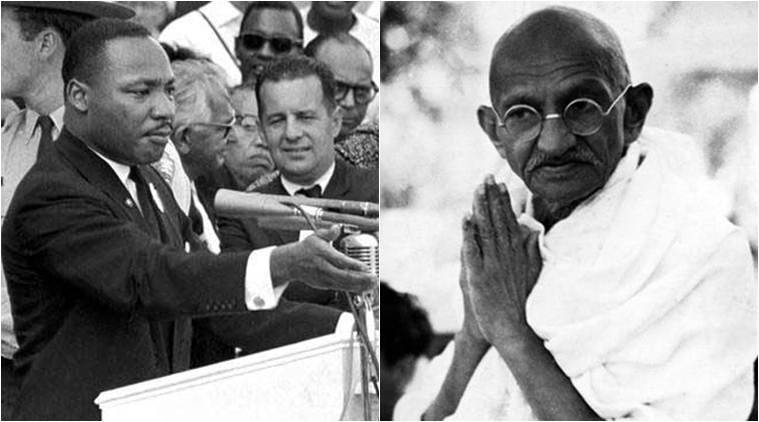 Martin Luther King Jr.; Role model: Mahatma Gandhi
Mahatma Gandhi was an Indian activist who helped lead India's independence movement using peaceful demonstrations against British rule. He inspired people all over the world, including famous U.S. civil rights leader Martin Luther King Jr.
While the two never met in person, King learned about Gandhi and his concept of non-violence when he was a seminary student. He connected these teachings to the Biblical appeal of Jesus to "love your enemies and pray for those who persecute you." He drew heavily from Gandhi's ideas in his activism and called him a "guiding light".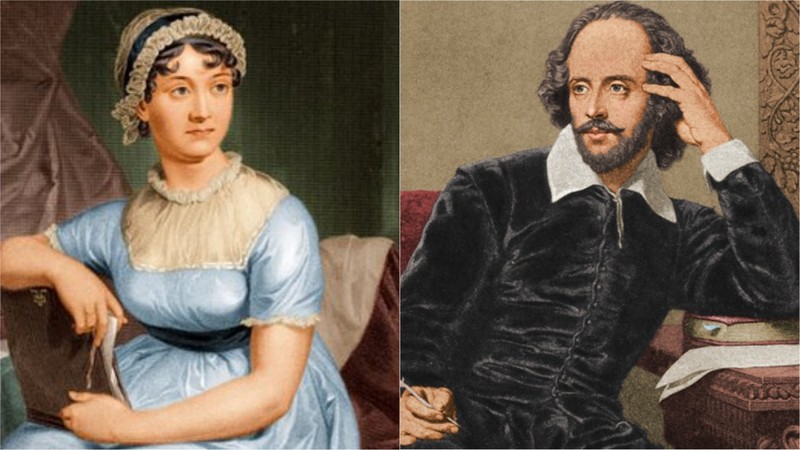 Jane Austen; Role model: William Shakespeare
English novelist Jane Austen is known for her six major novels that critique and interpret the 18th century landed gentry. The literary giant had a deep admiration for another icon, William Shakespeare, who flourished two centuries before her.
When she was a child, she performed in family theatricals and later attended performances of Shakespeare in the theater. It's clear from her work that she read and absorbed his plays, as she often references them in her novels.

Michael Jackson; Role model: James Brown
Michael Jackson has influenced many musicians, but who were the performers that inspired him? Jackson grew up in a melting pot of high-caliber artists while working in Motown and soaking in musicals and movies. His biggest influence was his favorite performer of all time –James Brown, the "Godfather of Soul."
Jackson said he was blown away by Brown's charisma and energy on stage and loved how he was able to dance so effortlessly. When he was a kid, he would watch Brown on TV and try to learn his dance steps.
Mathematician Issac Newton's famous statement: "If I have seen further, it is by standing on the shoulders of Giants," speaks to the vital role our predecessors play in the evolution of ideas. All the innovations and discoveries today are a natural progression from what was done before. It's up to us to continue their legacy and prepare to pass the baton to the next generation.
All my best on your journey,
Seline

Question for you: Who are some people that you would like to model? What do you think are the keys to their success?
Did you like this post? Sign up below, and I'll send you more awesome posts like this every week.
Get My Weekly Insights Via E-Mail And Receive A Free Copy Of My New E-Book!
'The Fast Track Guide to Turning Your Dreams into Reality'