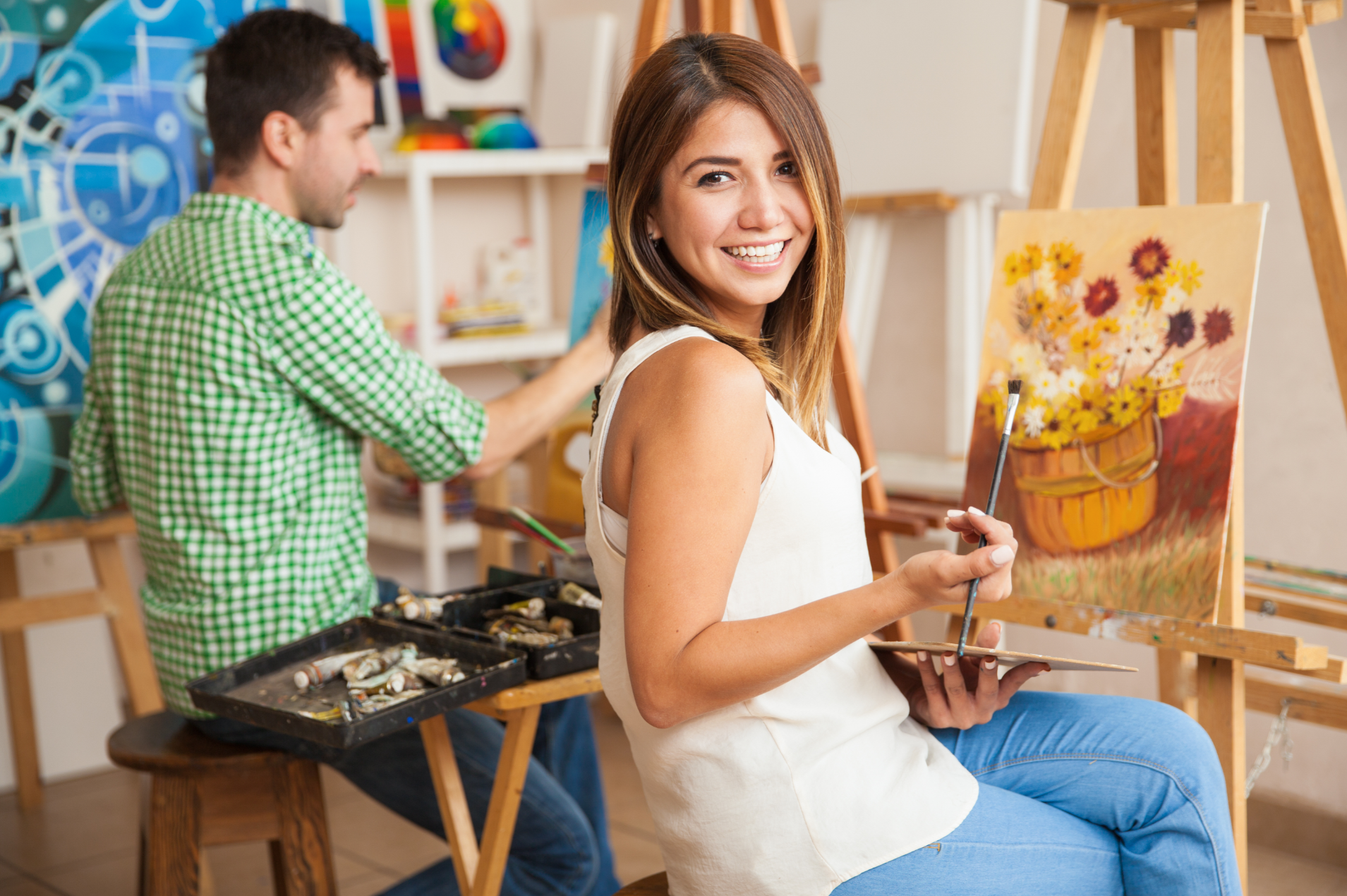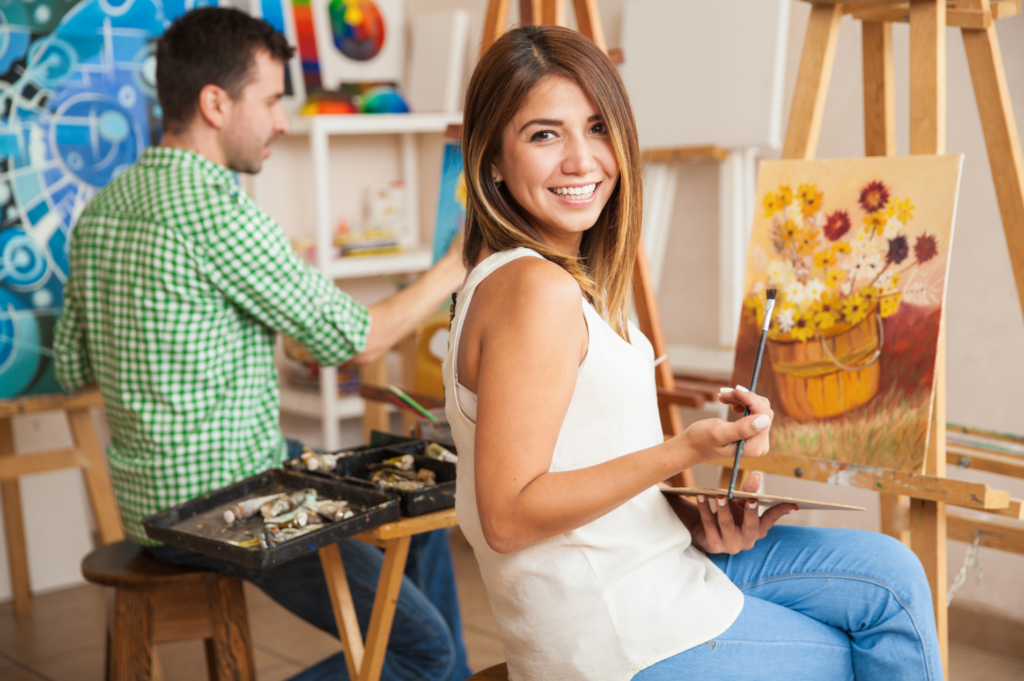 Creativity comes in all shapes, types, and sizes. For this reason, there are many creative archetypes; ways to classify creative personalities based on art form and creative abilities. While we all possess creative talent, we will be stronger in some areas than others. Knowing your archetype will maximize your potential and take your projects to the next level. (Estimated reading time: 6 minutes)
"To practice any art, no matter how well or badly, is a way to make your soul grow. So do it."

— Kurt Vonnegut
---
Thinking back to your childhood, what was your very first creative inspiration? Something you were curious to explore?
Did you want to paint, play an instrument, mold a piece of Play-Doh, write a poem, or try another creative activity?
This impulse was an early hint at your creative gifts. Even if you didn't actively pursue it as an adult, it's a part of you that doesn't disappear, no matter how much your life has deviated from creative endeavors.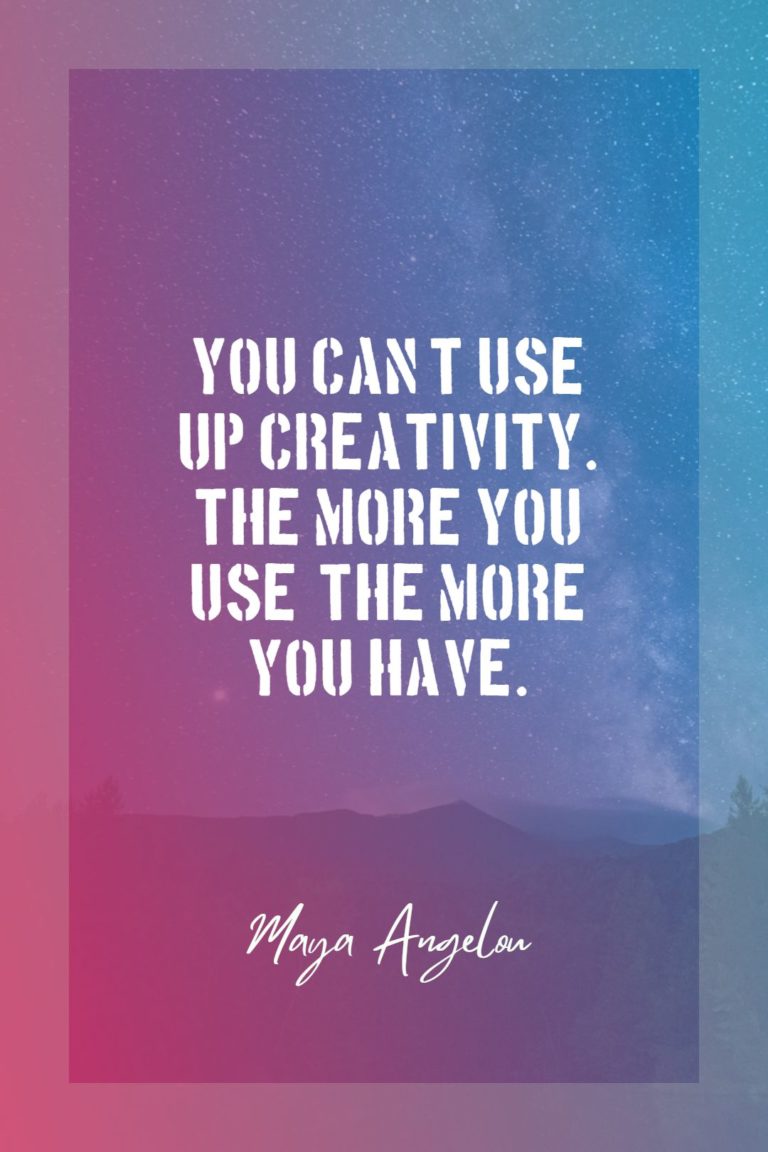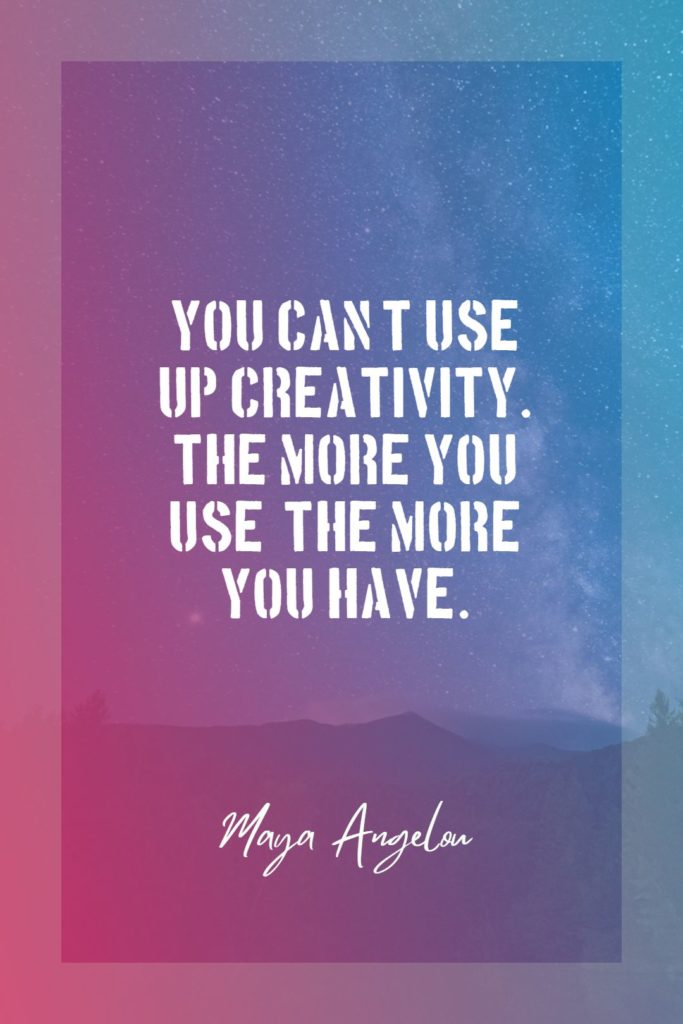 You might be blocking yourself from utilizing your native gifts by believing that you're simply not the creative type. If you're not a successful writer, singer, or painter, you might feel you lack artistic talent.
Creativity is more than just the arts. It's something that we use every day to express ourselves. We share our imaginations, tell stories, solve mathematical problems, and develop revolutionary ideas that might be percolating in our minds.
The first step to reawakening the creative part of you is letting go of this limiting definition of creativity and believing that you are a creative being. All it takes is uncovering and owning your creative archetype.
Discover your natural talent: follow your instinct
Tabula rasa, or the blank slate theory, states that individuals are born without any higher knowledge and that we are shaped by outside impressions – experiences, education, and environment.
Nativism is a concept that runs counter to blank slate theory. It was first proposed by cognitive scientist Jerry Fodor, who put forward that our skills are present in our brains since birth. He believed that many of our abilities are determined by our genes and the structure of our brains.
The main takeaway from Fodor's proposal is that each of us has unique inclinations that are automatic and quick that can be enhanced through training and practice. However, it's incumbent on us to discover what those inclinations are and to take them seriously.
One way to do so is by following our instincts. In his book, "Instinct: The Power to Unleash Your Inborn Drive," T.D. Jakes states that our instincts are the treasure map for our soul's satisfaction. When we follow our instincts, we're able to attune to what we're naturally good at, instead of following society's defined path to success.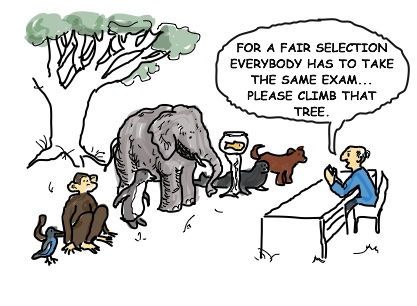 Jakes writes that the truly gifted simply have that "extra something.". Athletes in the zone, fashion designers with a keen sensitivity to aesthetics and colors, investors with an uncanny sense of timing, and actors who can make the personality of their character come to life all followed their internal compass and harnessed what came naturally to them.
Fulfilling our potential involves overcoming the temptation to appear successful and creating an illusion of prosperity without channeling those creative abilities that we're inherently built for.
According to Jakes, when we reclaim our natural aptitudes, we become in sync with the opportunities around us. When we align our intellect with our instincts, our lives expand and are enhanced in every way.
Your inner superhero: find the right conditions for creativity
Our creative gifts come into full bloom when we're driven by curiosity over fear. When you give yourself permission to think outside the box and explore new ways to express yourself, you unleash your creative superpower.
Sometimes we need a little help along the way. Having mentors and a support system can boost your confidence in a world where we're constantly exposed to celebrities and naysayers who can make us feel small and insignificant.
Hercules, from the Disney animated movie, grew up as a misfit because he was unable to control his movement from his God-like abilities (he was the son of Greek god, Zeus). In the mortal world, he was considered clumsy. It wasn't until he was trained by Philoctetes, a trainer of heroes, that he was able to use his power to serve the greater good through heroic deeds.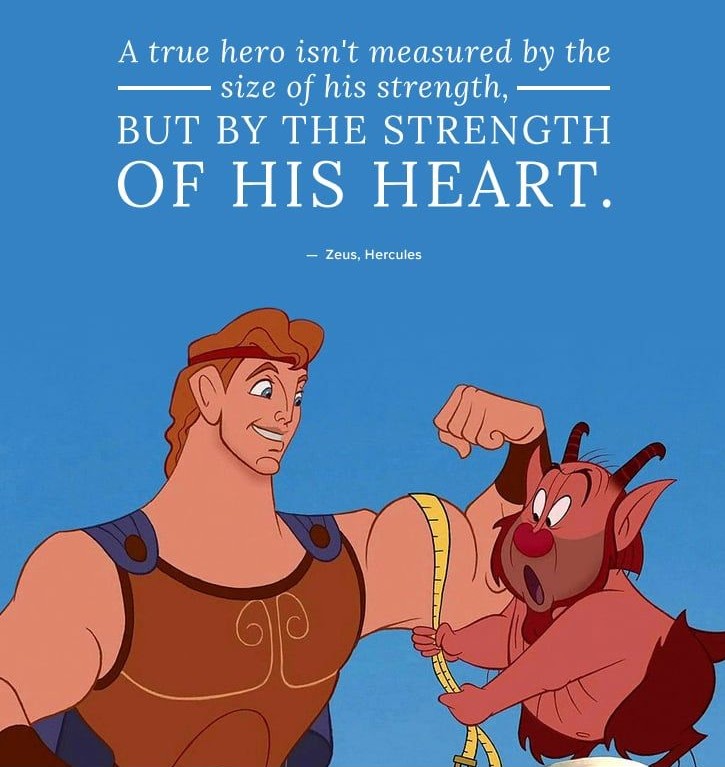 In the same vein, the superheroes of today are those who use their energy and enthusiasm to train their creative muscles and put them to good use. By taking the crucial steps to understand their creative archetypes and hone their strengths, they progressively improve.
The creative archetypes: embrace your creative superpower
Creativity comes in all shapes, types, and sizes. For this reason, there are many ways to classify creative personalities based on artform and creative abilities.
Here are six creative archetypes based on artform:
Artist: "Your life is a canvas." Famous artists: Michelangelo, Andy Warhol, Salvador Dali.
Chef: "Your kitchen is your sanctuary." Famous chefs: Martha Stewart, Rachel Ray.
Poet: "You are gentle and deeply sensitive." Famous poets: Rumi, Maya Angelou, Dr. Seuss.
Novelists: "You have the gift of words and storytelling." Famous novelists: J.K Rowling, Toni Morrison.
Screenplay Writers: "You can morph into anything or anyone you need to be." Famous screenplay writers: Francis Ford Coppola, Spike Lee.
These creative archetypes often overlap because artists can be versatile. Chefs might have a talent for drawing, and novelists may dabble in poetry over the course of their career.
Francis Xavier Atencio, or "X" as he was nicknamed, a well-known animator at Disney animation studios, didn't know he could write music until Walt Disney tapped into his hidden talents. In addition to being a storyteller, Walt had incredible skills for developing creative talent.
"Walt called me one day and said, "I want you to do the script for the Pirates of the Caribbean." I had never done any scripting before…But I said, "All right. Let's give it a try," Atencio said in an interview.
He set out to write the Pirates script with little support and assistance. After synthesizing a large array of characters and scenes, he was able to come up with a masterfully executed storyline. When he recommended the idea of creating a song for the Pirates attraction, Walt agreed, and Atencio took on an additional new role as a songwriter.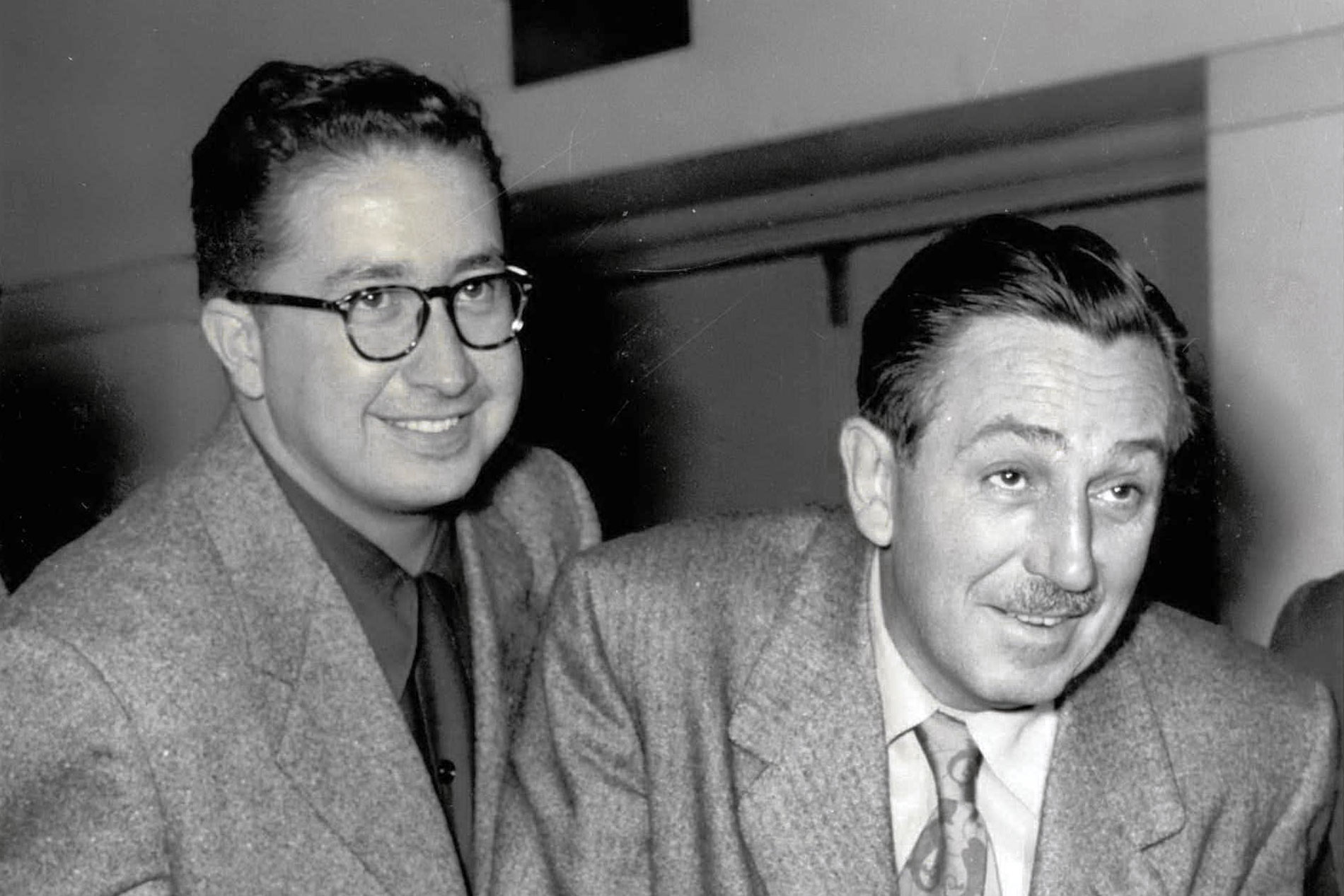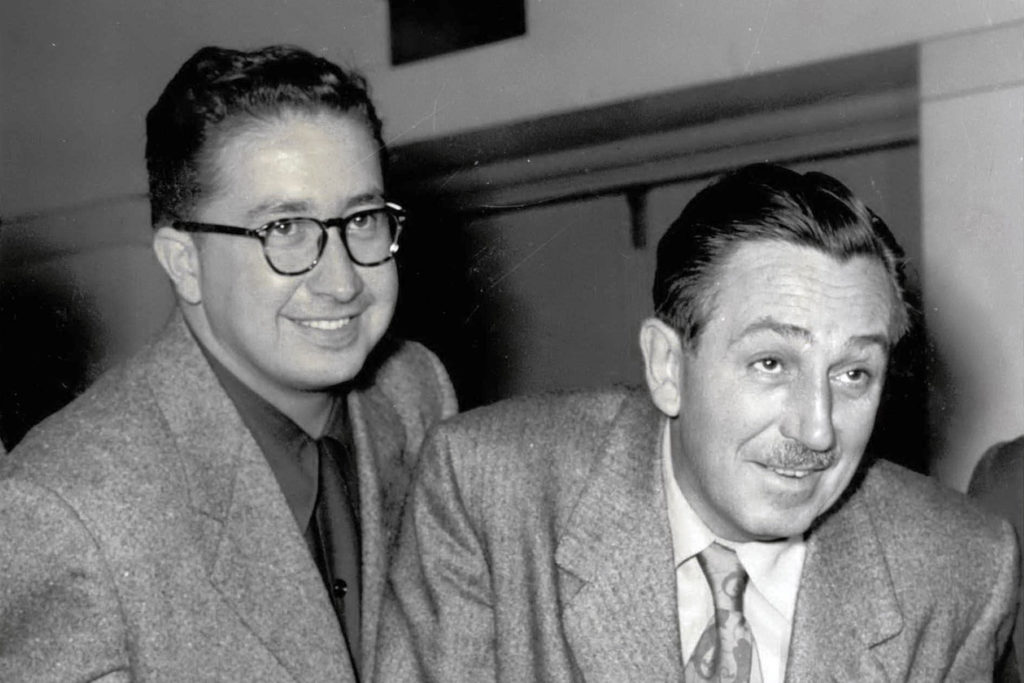 The creative archetypes classification, however, is limited to those with traditionally artistic talents and who make a living from their art.
A more inclusive way to classify creative abilities is by looking at the skills and abilities which people can apply to any profession. Here are five creative archetypes based on the framework created by Creative Creatures:
The Stimulator: They love exploring and discovering new things. They soak in new ideas like a sponge and are excellent at coming up with new ideas.
The Spotters: They have a gift for seeing things and opportunities that others tend to miss. They intuitively make connections based on different pieces of information to come up with innovative solutions and ideas.
The Sculptor: Great conceptual thinkers, Sculptors are the builders and storytellers of the world. They can take ideas and build them into something tangible and concrete. They're also skilled at articulating ideas using images, language, or both.
The Selector: They are great at comparing several options and separating the good from the bad. Driven by objectivity and the need to make the best decision, they consider all the pros and cons and wider implications of each option.
The Supporter: They love collaborating and facilitating the creative process. They make others feel comfortable about the uncertainties and ambiguities involved in the creative process.
While we all possess the creative abilities of each creative archetype, we will be stronger in one or two of them in comparison to others. Staying flexible in how we perceive and hone our talents will maximize our potential and take our projects to the next level.
Be willing to experiment and try new things. By stretching yourself in new directions you open yourself up to new possibilities during which you might discover life-changing talents you never knew you had. In this way, you experience the satisfaction that comes from living a fully-expressed life.
All my best on your journey,
Seline

Question for you: What are your creative archetypes? What can you do to fully utilize your strengths?
Did you like this post? Sign up below, and I'll send you more awesome posts like this every week.
Get My Weekly Insights Via E-Mail And Receive A Free Copy Of My New E-Book!
'The Fast Track Guide to Turning Your Dreams into Reality'