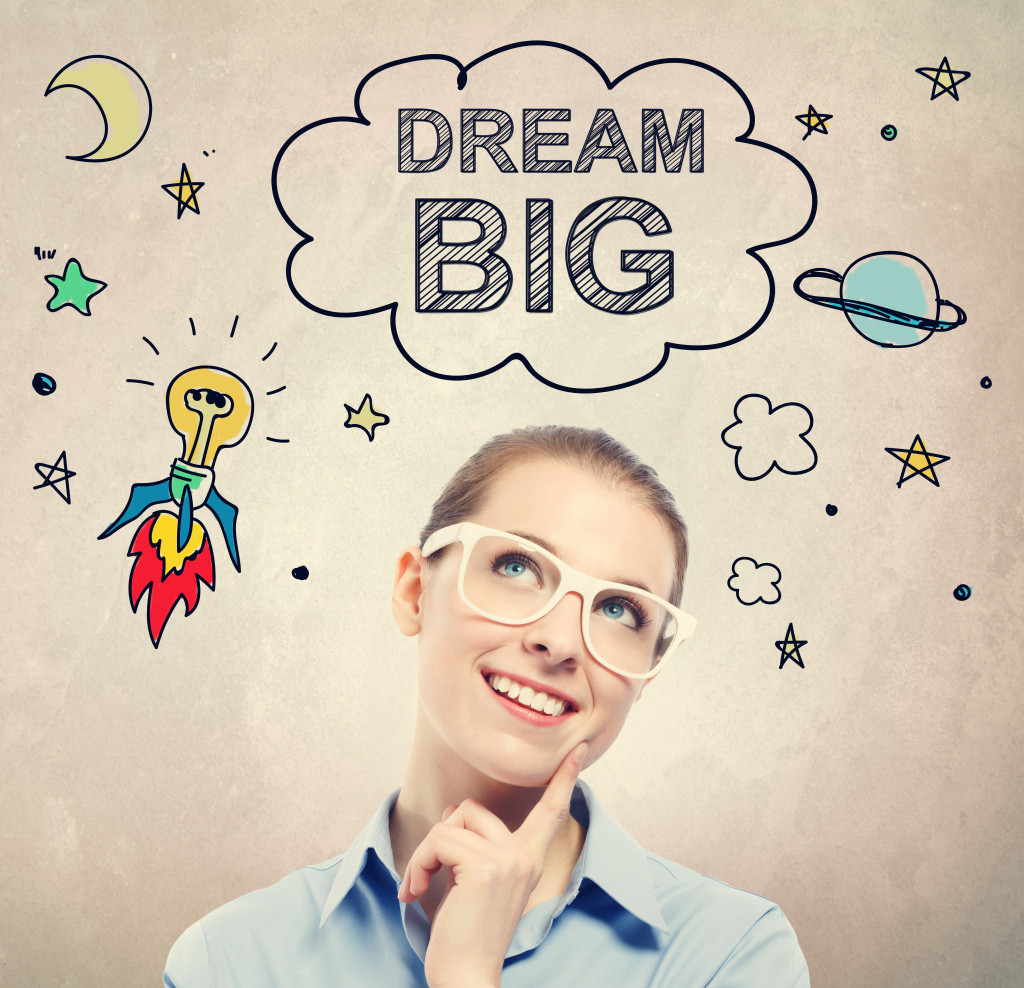 Setting high standards can often cause anxiety and a sense of urgency. A shift in your thoughts and attitude will allow you to create a life that you love, while finding joy and satisfaction in your current circumstances. Learn the art of dreaming big while still loving your life with these six techniques and mindsets. (Estimated reading time: 5 minutes)
"In bad times and good, I have never lost my sense of zest for life."

— Walt Disney
---
Walt Disney was the ultimate visionary. He dared to walk down uncharted territories and constantly challenge himself to push the envelope in his creative endeavors. His visions inspired him to achieve breakthroughs that brought substantial progress to the global community.
Walt had an enthusiastic and vivacious disposition, which he expressed in both his personal and professional lives. His unquestioned loyalty to his wife Lillian and his two daughters, Diane and Sharon, were exemplary.
He always said that he received a great deal of tranquility from his family life. Yet it took him some time to balance out his ambitious streak and draw sustenance from his family life.
In one of his interviews in 1931, right after Mickey Mouse was conceptualized, he spoke of a couple of times in his life when he had reached "the end of his rope":
"I guess I was working too hard and worrying too much. I was expecting more from my artists than they were giving me, and all I did all day was pound, pound, pound. Costs were going up; each new picture we finished cost more to make than we had figured it would… so I cracked up. I became irritable and I couldn't sleep. I reached a point where I couldn't even talk over the telephone without crying. I was an emotional flap."
In an interview after his death in 1966, his daughter Diane explained that her father's grievances were due to an "acute attack of perfectionism". In fact, most big dreamers and achievers, like Walt, are vulnerable to severe bouts of perfectionism and have control issues.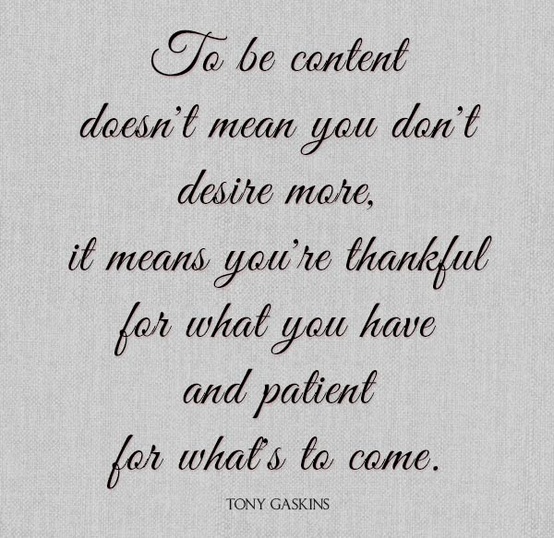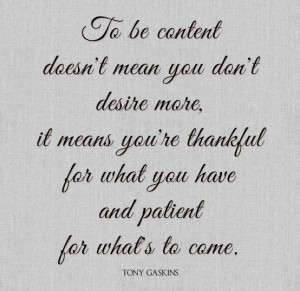 If we set lofty targets, like high achievers usually do, the gap between where we are and where we want to be will become glaringly obvious. Our capacity to handle our emotions and expectations while we close the gap is crucial, because it will determine how we feel while we pursue our dreams.
Closing the gap can be an immensely rewarding experience, provided we know how to handle it properly. We can use the tension that's created between both ends of the gap to pull us towards our goals. With an open mind and a flexible approach, the pursuit can invigorate us and challenge us to stretch our limits.
What we want to steer clear of are the dreaded 3 D's: discontentment, dissatisfaction and desperation.
These disquieting feelings usually spring up when we feel a sense of lack. When we're not at ease with who we are and our current reality, the idea of pursuing our ideals can seem arduous. We delude ourselves into believing that we can be happy only after we achieve our dreams.
Some people would assert that the best way to avoid this uneasiness is by lowering our standards and expectations. While this can work, I believe that this maneuver will lead to a life of mediocrity.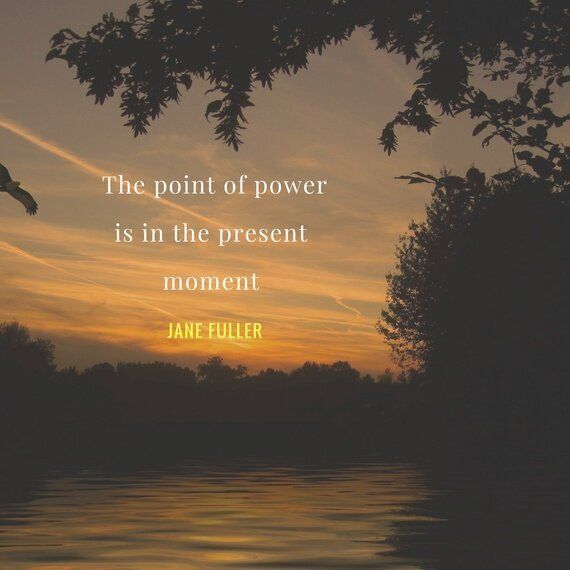 A better alternative is to go ahead and set high standards for your life which you can actively pursue, while also finding ways to be content with your present reality.
Sure, life could always be a lot better, especially if you're going through a rough phase, but that doesn't mean that you should suffer in the interim. You deserve to enjoy all that life can offer in the here and now.
A conscious shift in your thoughts and attitude will allow you to create a life that you love while finding joy and satisfaction in your current circumstances. Here are some ways by which you can make this shift:
1. Spend more time doing things you love: When we follow a mundane routine that consists of only work and errands, we can easily slip into boredom. If this is the case, we need to hit the pause button and consciously reconstruct a lifestyle that includes activities that excite us and resonate with our values. Make a list of the things that you're passionate about and then find hobbies and communities related to them. Ensure that you dedicate time every week to engage in your passions and pet projects.
2. Focus on building quality relationships: Countless studies have shown that our happiness is directly correlated with the quality of our relationships. Truly happy people take the time to nurture deep and authentic bonds with the right people. They cultivate relationships that provide a source of intimacy, camaraderie, fun and intellectual stimulation. You can enrich your life if you take the time to seek and forge connections with people whom you can share mutually beneficial relationships.
3. Attach a sense of purpose to everything you do: We aren't stoic beings, living like robots – we need meaning in our life. It's imperative that we find purpose in everything that we do, and that we connect our actions to the big picture of our lives. Having clear goals will make us feel enthusiastic about everything that we do, no matter how bland or banal things may get.
4. Stay focused on the present moment: If we would like to appreciate our present circumstances, we need to be fully engaged in the present. By that I mean, all our five senses are attuned to what's going on in the here and now instead of the past or the future. This is not the easiest feat to achieve, especially if you have a hectic lifestyle that scatters your mental energy. Some of the most effective ways to be conscious of the present moment is through breath work, meditation and self-reflection.
5. Cultivate an attitude of gratitude: Gratitude is one of the most effective ways to build an abundant mindset. The simple act of shifting our focus towards the things that we appreciate, which we usually tend to take for granted, can raise our personal vibrations to unprecedented levels. One of the most popular gratitude practices is writing a list of the things that you are grateful for in a gratitude journal on a daily basis. This will train your mind to seek abundance in your everyday life.
6. Trust in the process: As the saying goes, life is all about the journey, not the destination. We may be enthusiastic and even a little impatient about reaching that glistening frontier of success that beckons to us, but we shouldn't let it distract us from the interesting scenery along the way. Know that every experience we go through has strengthens us with knowledge, courage and wisdom, which are all integral in building character.
Your dreams are like distant stars that you will initially admire from afar. You are spellbound as you watch them sparkle away in the distance, confident that you will get there someday. Hope motivates you to take the steps that will gradually elevate you until you finally reach those stars .
All my best on your journey,
Seline


Question for you: What are some of the big dreams that you are working on right now? Is there anything holding you back?
Did you like this post? Sign up below and I'll send you more awesome posts like this one every week.
Get My Weekly Insights Via E-Mail And Receive A Free Copy Of My New E-Book!
'The Fast Track Guide to Turning Your Dreams into Reality'